Subway Surfers: The Winter Mystery is Full of Surprises
Countdown to Christmas in Subway Surfers style! SYBO Games, the creative minds behind the game have created Subway Surfers: The Winter Mystery, a digital advent calendar that's full of surprises.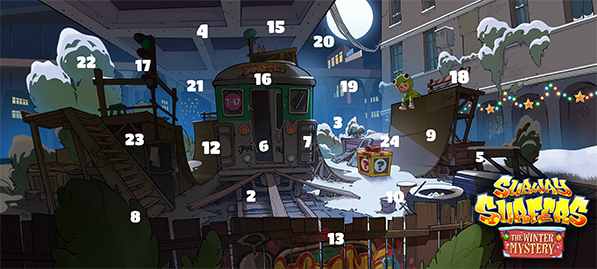 Rather than opening a door and pulling out a chocolate or toy, this advent calendar is one you can visit daily for digital goodies. Visit the site each day and click the date to uncover clues and artwork in a special Subway Surfers holiday scene.
It's your first glimpse into the highly anticipated Subway Surfers animated TV series. The series won't air until next Summer, but as you count down the days with Jake, Tricky, Yutani, and Fresh, you'll get sneak peeks into the art style, sketches, and an extra special surprise on December 24th when you reach the Golden Mystery Box.
When it premieres next year, you can expect to see ten 4-minute episodes, followed by full episodes that are 22 minutes each. Every episode will bring your favorite game and characters to life like never before and dive into the Subway Surfers lore and universe. We can't wait to see what kind of adventures the crew get into! Swipe through the gallery above to see the new character designs and get a feel for how the series will look.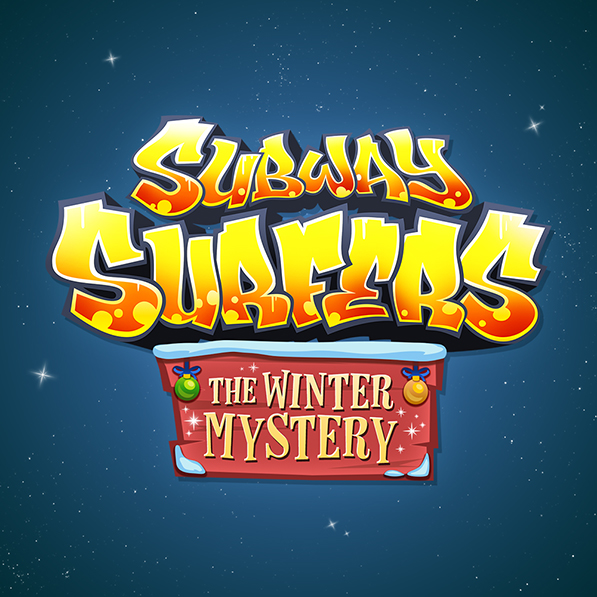 For now, you can spread holiday cheer and catch up on any days you've missed by checking out Subway Surfers: The Winter Mystery, here. Never played the hit mobile game? You're missing out on some serious thrills. You can download it via the App Store, Google Play, Amazon, or Microsoft.
Need another way to embrace the holiday spirit? Our Holiday Gift Guide will inspire you this shopping season!