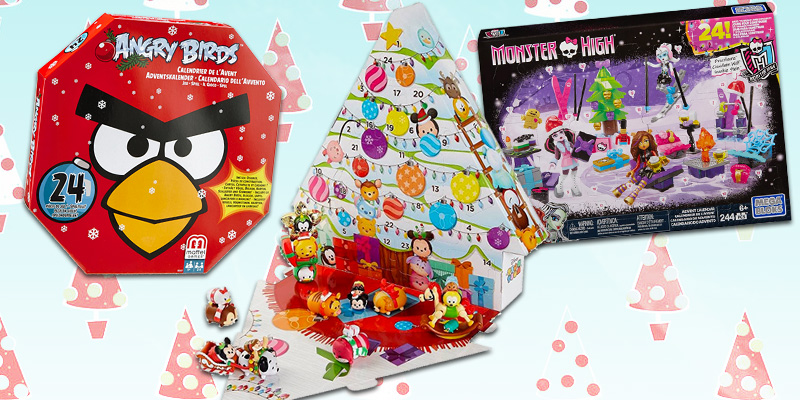 Super Fun Advent Calendars To Bring You Holiday Cheer
December is just a day away, so if you haven't already nabbed yourself an Advent Calendar, you should probably think about doing so. (Thank goodness for Amazon Prime!)
There's few things more exciting than counting down to Christmas each day by getting to eat a delicious piece of chocolate or other candy. But wouldn't it be cool if these things were more than just a chocolate fest? What if the present behind each door was something you could actually DO or USE? You're in luck, because Advent Calendars have been getting pretty awesome in the last few years, and we picked out some of our absolute favorites to share with you.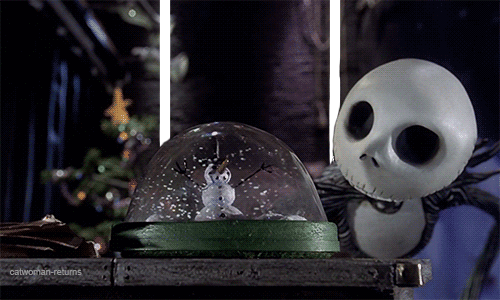 Even if you don't celebrate Christmas, these calendars can just help you enjoy ringing in the winter season as most of them aren't even super-Christmas focused (other than ending on December 25th). Maybe the next big innovation in Advent Calendars will be to make some that are just to count down to the Winter Solstice on December 21st or count down to New Years Eve on December 31st – this way everyone can enjoy them! Until then, here's our picks for the Must-Have Advent Calendars of the season.
Super Fun Advent Calendars That Have Nothing to Do With Eating Chocolate (But Definitely Feel Free to Eat Some Anyway):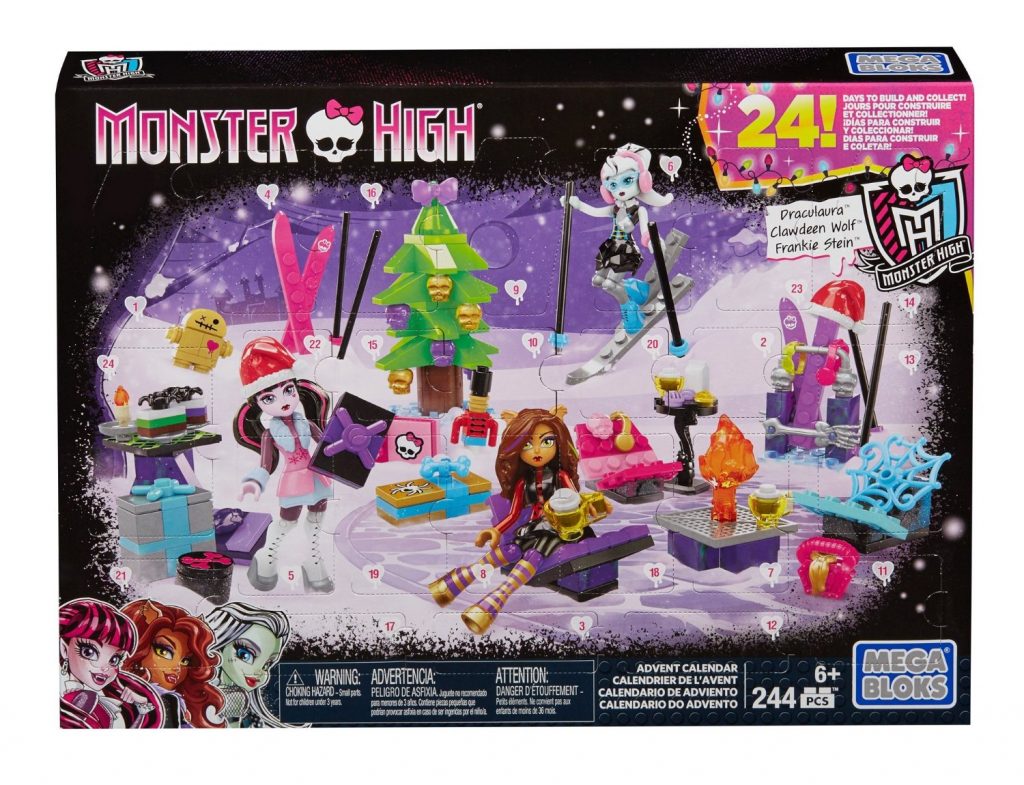 Mega Bloks Monster High Advent Calendar – $29.99
This one is scary cute! If you're as obsessed with Monster High as we are, this is the Advent Calendar for you. Each day you'll open up a small Mega Bloks project to put together. There's minifigs of Draculaura, Clawdeen, and Frankie doing all sorts of fun winter activities and a few Christmas items sprinkled in. It's a frightfully fun way to count down to the Howlidays!
If Monster High isn't your thing, Mega Bloks also makes Minions and Teenage Mutant Ninja Turtles calendars.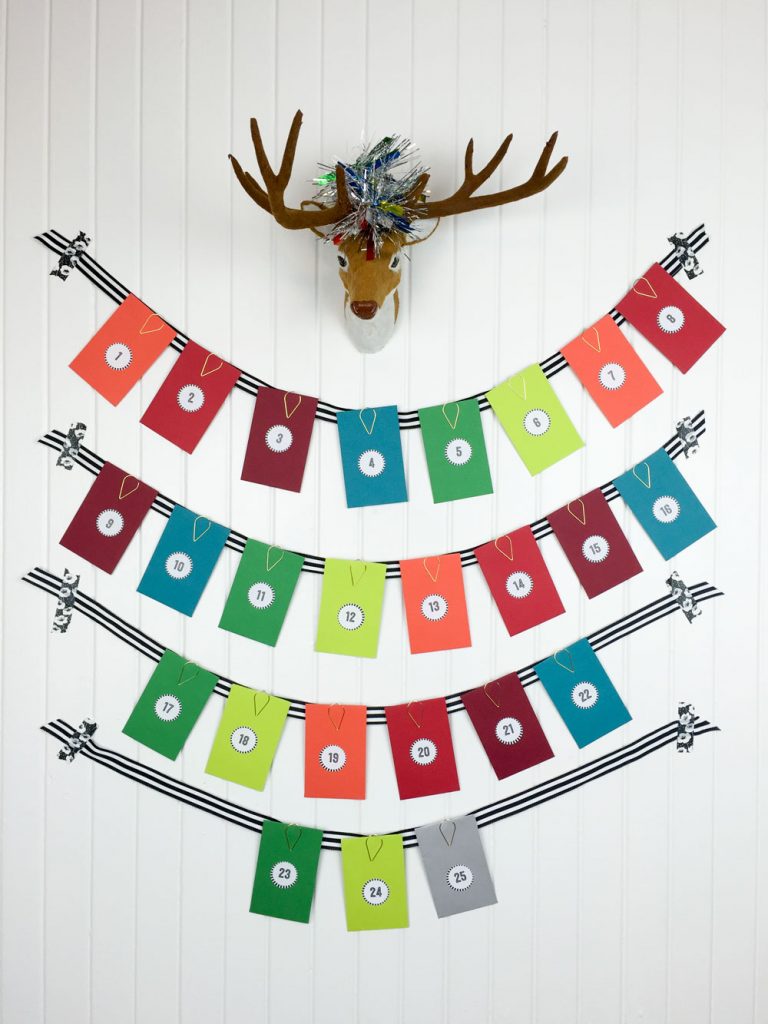 Pipsticks Sticker Advent Calendar – $39.99
Is there anything better in life than STICKERS? Not really. Maybe the chocolate we mentioned earlier, but that's about it. With this adorable DIY Advent Calendar from our friends at Pipsticks, you'll count down to Christmas by opening a new sticker sheet each day! Each calendar comes with 25 sealed, colorful envelopes with a special sticker sheet inside and gives you pretty tools to hang it by the chimney (or your bedroom wall) with care. Plus – the stickers will be the perfect addition to any Christmas cards you need to make throughout the month. They're also perfect for adding a little holiday cheer to your planner. Since you'll have SO many stickers, this is a great calendar to share with siblings or friends.
*Want to get your hands on some fabulous Christmas stickers? We're giving away a Pipsticks Christmas Sticker Stash pack later this week (along with tons of other great items!), so make sure to check back.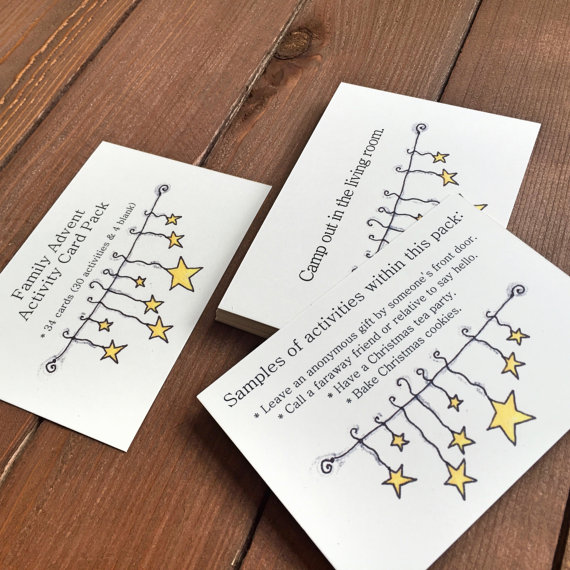 Advent Calendar Activity Cards – $15.00
This choice is great for a ton of reasons.
1. It's only $15.
2. It's handmade, meaning it's crafted with care.
3. It's from an Etsy shop, so you'll get to support a small business at the holidays.
4. It's filled with activities for you and your family to do together.
From really fun stuff from "Camp Out in the Living Room" to "Bake Christmas Cookies" this calendar from WhimsicalsPaperie gives you an exciting new thing to do each day. It comes with 30 activity cards and 4 blank cards, meaning you can even add in a few of your family's favorite traditions. The activities on this calendar are mostly no to low cost, so that you can focus on what really matters most at the holidays – family time!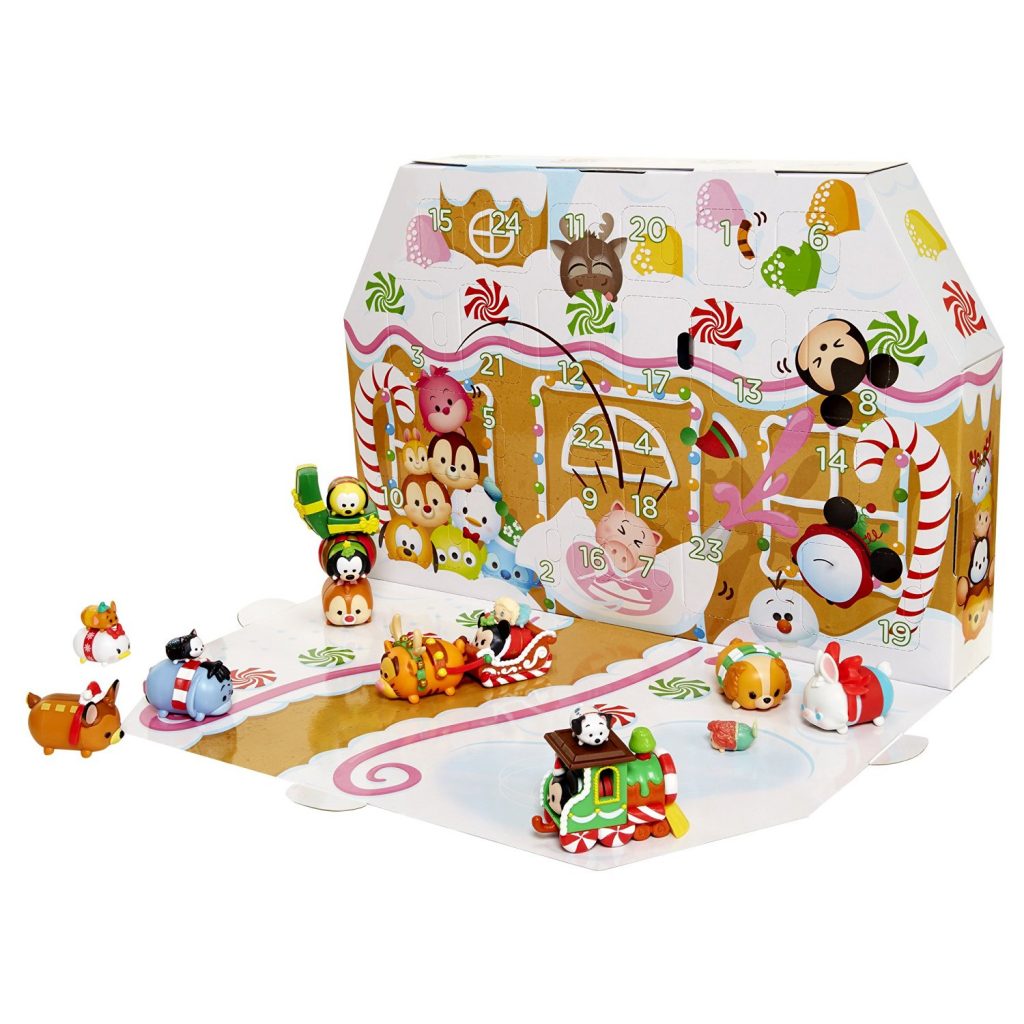 Disney Tsum Tsum Advent Calendar – $29.99
Do we even need to explain why this one is great? It's Tsum Tsum! If there's anything as magical as Disney, it's definitely the Christmas season. This Advent Calendar gives you a different Tsum Tsum surprise for each day of the holiday countdown. By the time Santa comes down the chimney you'll have 18 new Disney Tsum Tsum for your collection as well as 6 accessories and 6 head pieces that are all holiday and winter themed! Plus – the box doubles as a cute gingerbread themed play area/display so you can show off all your new stuff. NOTE: There are two versions of this calendar, and each come with different characters. One is shaped like a Gingerbread House and the other is shaped like a Christmas Tree.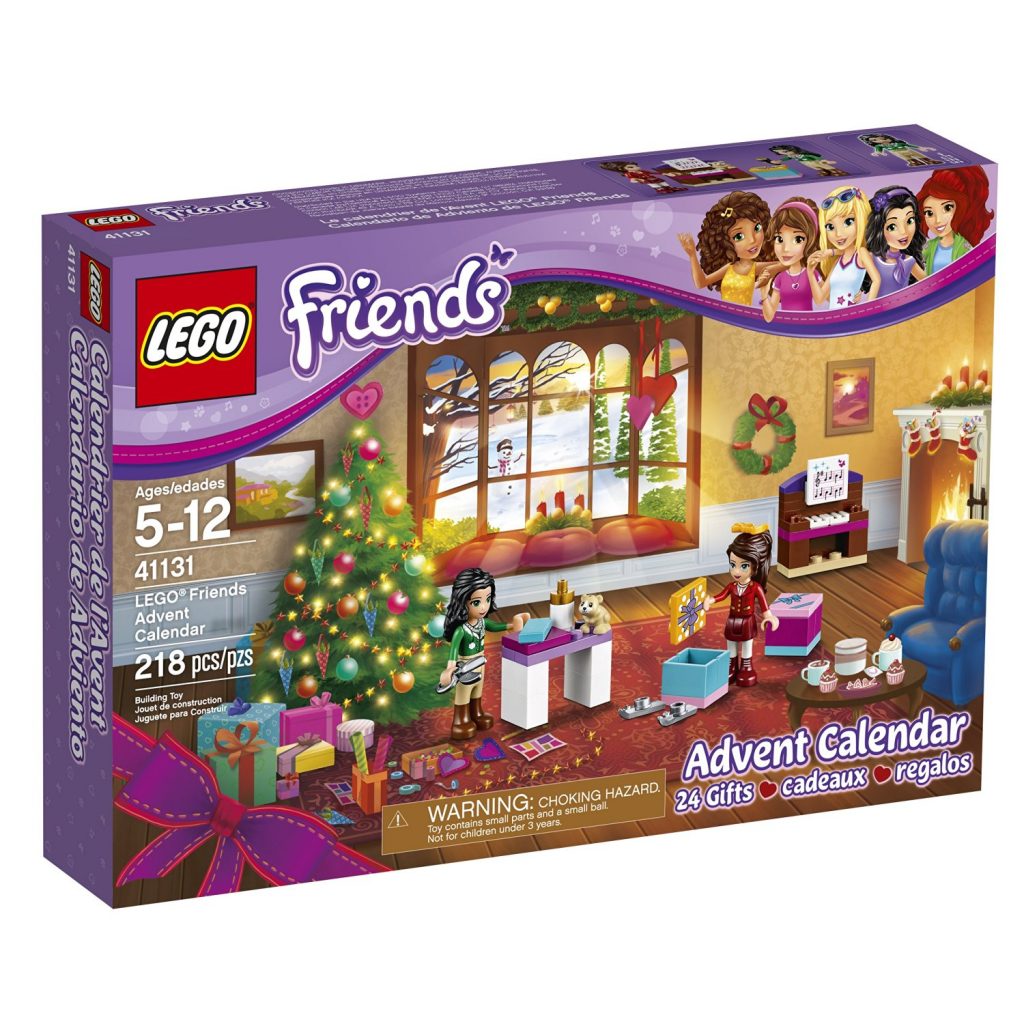 LEGO Advent Calendars – $24-$50
LEGO are kind of the ones who started this whole "super cool Advent Calendars" thing – at least they're the first ones we saw popping up a few years back. Back then there was just a generic Christmas build set and some LEGO City holiday themed stuff, but now they've added in pretty much everything from LEGO Friends to Star Wars.
There's a LEGO Advent Calendar for pretty much everyone and every taste, which is great because it means each year you can switch up which one you buy and build a totally crazy holiday LEGO display. We've got our fingers crossed for a LEGO Elves one in the future – we just love the colors in those sets and the whimsical vibe paired with sparkly snow just feels like it would be the perfect match.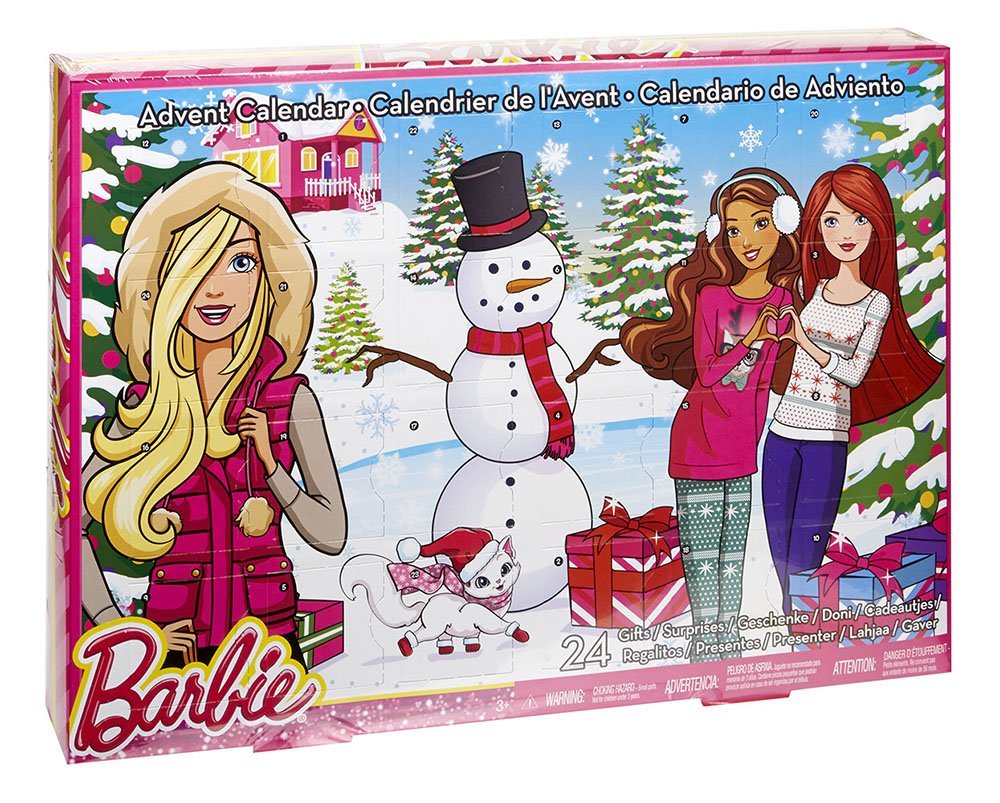 Barbie Advent Calendar – $19.99
Each day of this fabulous calendar gives you a new Barbie accessory. From a sparkly winter dress to awesome heels, your Barbies will be decking the halls in some serious fierce gear. This calendar doesn't require you to build anything, eat anything, or do anything. All you do is claim your Barbie gift and dress her up for the holiday festivities. Maybe if you leave her out to watch over the cookies you leave for Santa, he'll bring you a Barbie closet to stash all your awesome new fashions.
If you prefer cars to dresses, pick up the Hot Wheels version instead!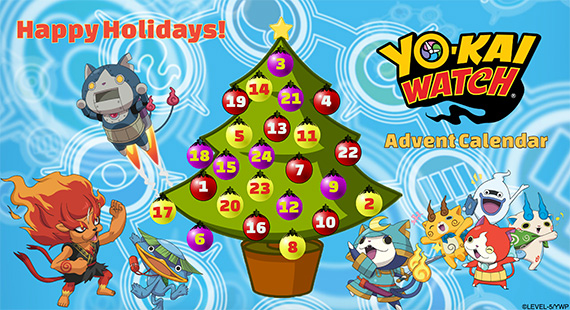 Yo-Kai Watch Advent Calendar – FREE
By heading over to the UK version of Yo-Kai World, you'll be able to unlock digital Yo-Kai goodies each day. For the low, low cost of FREE you'll be able to get fun digital content, in-game goodies, participate in giveaways, and more. Pretty cool!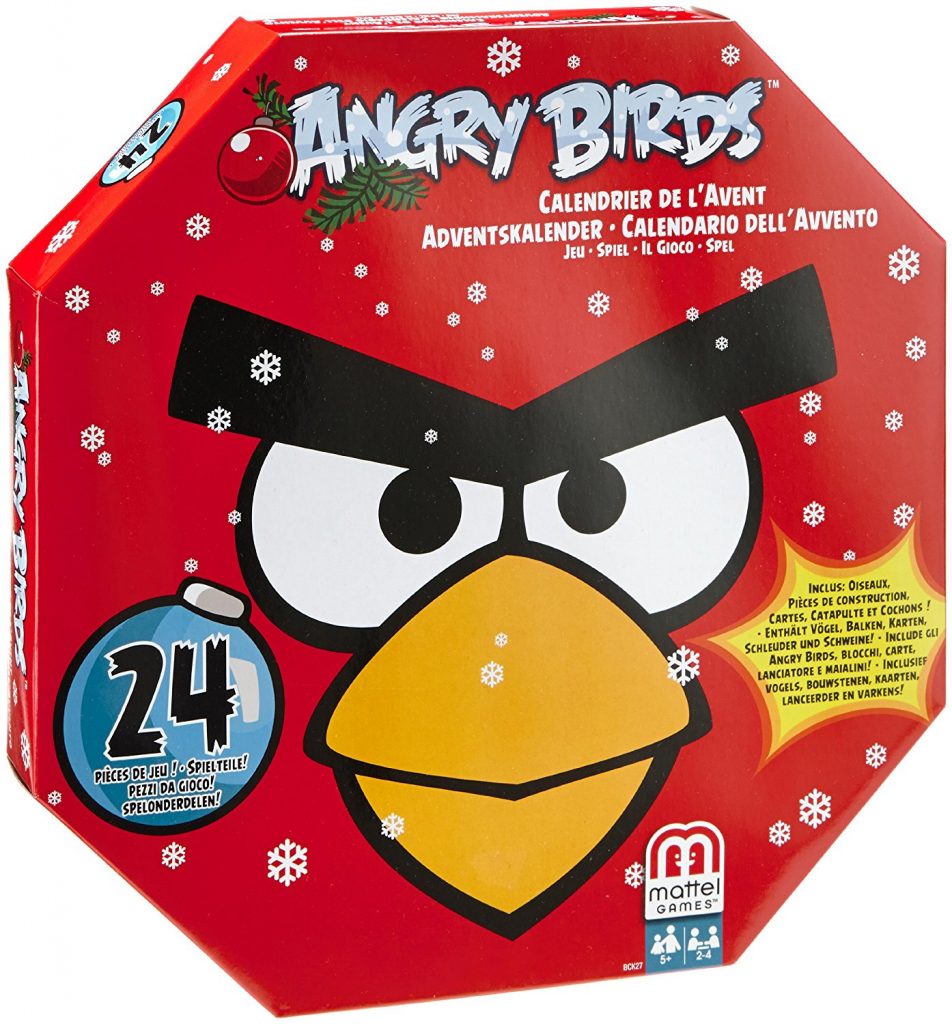 Angry Birds Advent Calendar Game – $36.99
Behind each door of this awesome calendar lives a game piece you can use to play a real life version of Angry Birds. That means after collecting your pieces all month long, you can finally play your game on Christmas morning with your siblings, cousins, or any other family members you hang out with that day. Just don't lose your cool like Red while waiting for the big day to come!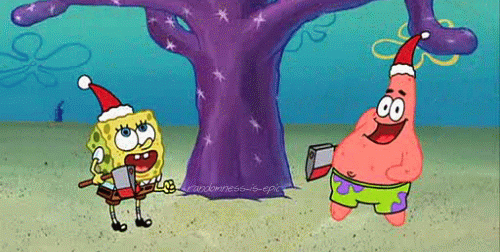 Whether you choose one of these super fun Advent Calendars or decide to kick it old school with a chocolate filled one, there's one thing for certain – you'll be brimming with holiday cheer!
Stay tuned to our Instagram account all throughout December to see what special surprises we get inside our calendars at the YAYOMG office. We've got the Monster High one and the Pipsticks one from this list on hand and ready to go starting December 1st!