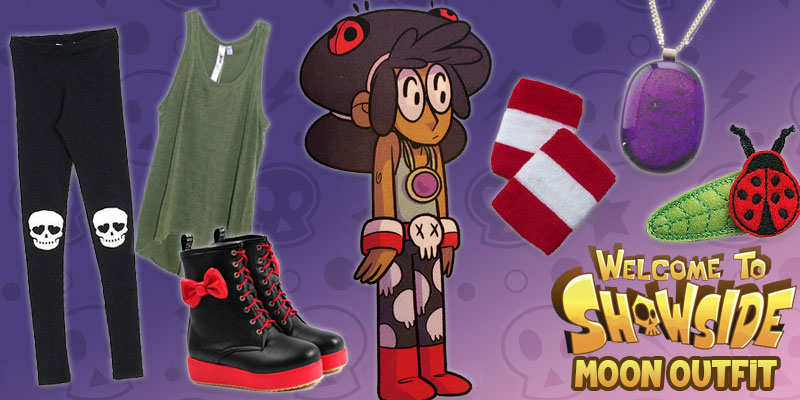 Comic Book Style Series: Moon Outfit – Welcome to Showside
The final outfit in our Comic Book Style Series is Moon from Welcome to Showside from Z2 Comics. If you're not already obsessed with Welcome to Showside, you're about to be!
The comic and animated short just came out, so definitely check them out if you haven't yet. Moon is not only a witchy little cutie, but she's got adorably spooky style. Here's how you can create a Moon inspired outfit of your own!
Moon is a sorceress in training. She's learning to cast spells and hone in on her abilities, all while trying to wrangle her besties, Kit and Belle, into paying attention to challenges they face. She's the responsible one of the group, but that doesn't make her boring. Moon is rad as heck, and so is her fashion sense!
To rock a Moon outfit of your own, grab pretty much anything with skulls or bones on it from your closet. Easy peasy. Whether its some sweet skull leggings or a ribcage sweater, it's the perfect starting point for Moon's witchy look. If skulls aren't really your thing, swapping them out for bats or ghosts totally works too!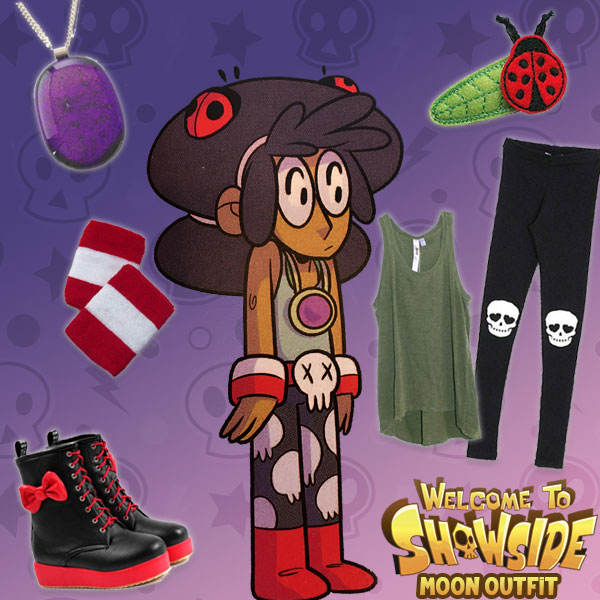 Besides skulls and bones, Moon's two signature pieces are her purple crystal necklace, and her ladybug hairclips, which add girly flair to her look without overdoing it. She's a great balance of girly and tough as heck, and this totally comes through in her style.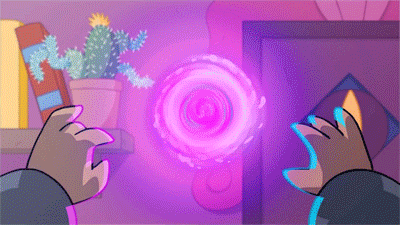 Since Moon wields the book of spells – aka, the Teenomicon – in addition to purple crystals, we also threw in a really neat spell book locket that we think she'd definitely approve of. Throw on a pair of cool boots that match your look but are also comfy enough for monster butt-kickery, some red and white wristbands, and you're pretty much set!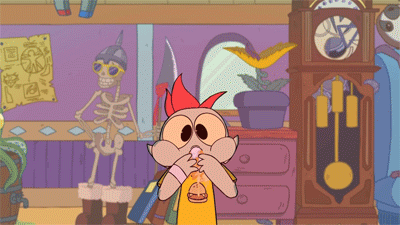 The great thing about Moon's outfit is that it works as an everyday look, but also as a back-up Halloween costume just in case you were too busy shoving waff-acos in your face with Boo to think up a costume this year.
If you're digging our Moon inspired look, make sure to peep the other outfits in our Comic Book Style Series: Kimberly from Zodiac Starforce, Ripley from Lumberjanes, and Teen Dog!