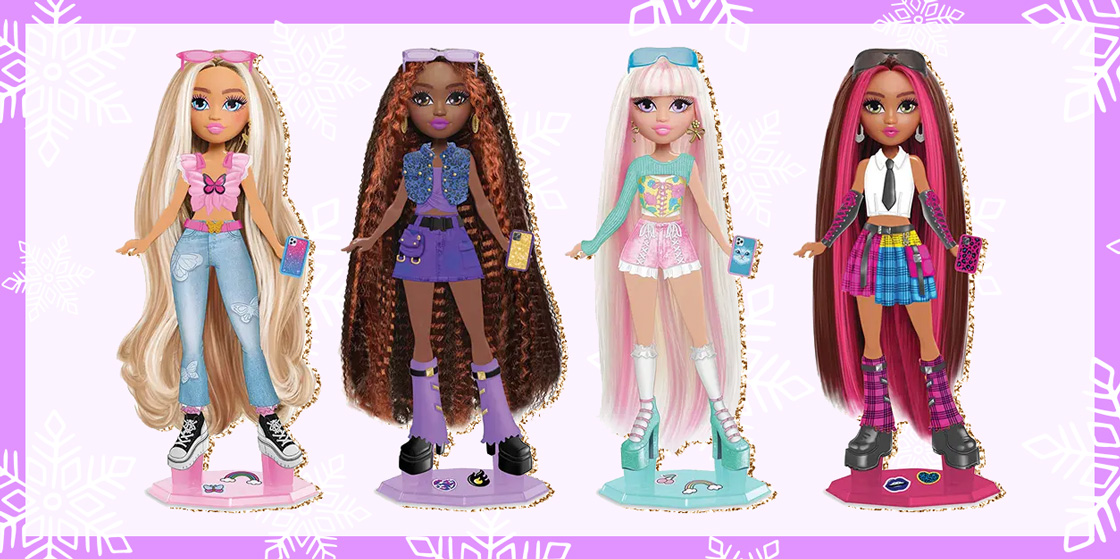 Holly Jolly Giveaways: Style Bae Fashion Dolls
NOTE: The items in our Style Bae Fashion Dolls Giveaway were provided by the brand for the purposes of our Holly Jolly Giveaways. No money was exchanged, and all opinions are our own. We reached out to these brands for this giveaway because they create products we love.
The holidays are almost here, which means it's time for us to host our annual Holly Jolly Giveaways extravaganza! Not sure what it's all about? Every November, we team up with some of our favorite brands to give YAYOMG! readers a chance to snag SO much amazing stuff! There will be new giveaways EVERY. SINGLE. DAY. in November – and TWO on Monday, Wednesday, and Friday!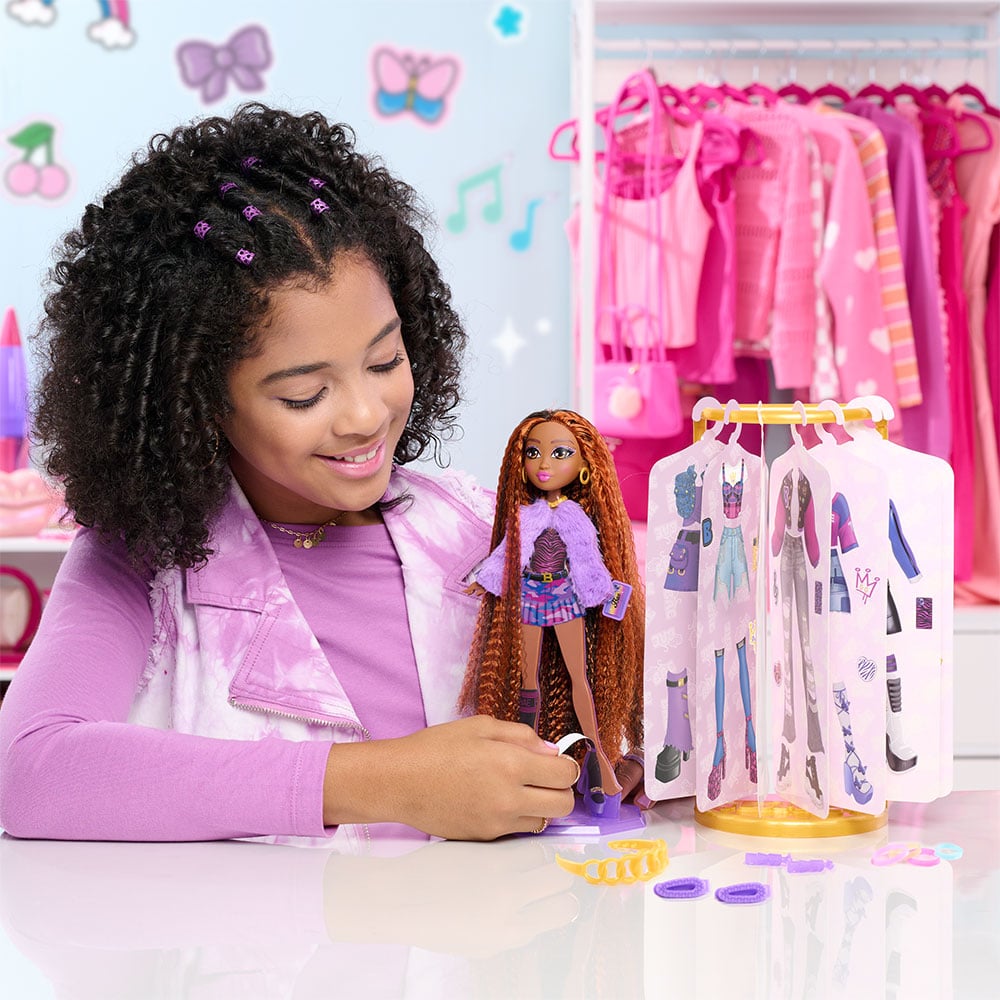 We're kicking off the festivities with one of our favorite toys of the year, Style Bae! These super stylish new dolls will empower you to embrace your inner stylist, combining everything you love about fashion dolls with the endless possibilities of a dress-up game. There are four characters in the Style Bae squad, each with their own distinct personality and style. There's Harper, the confident Streetwear Queen; Y2K Gurl Dylan, who's all about thrifting and fashion history; Kenzie, the Pop Punk Star who loves big boots and even bigger accessories; and K-Pop Princess, KiKi, who's all about dancing to her favorite songs!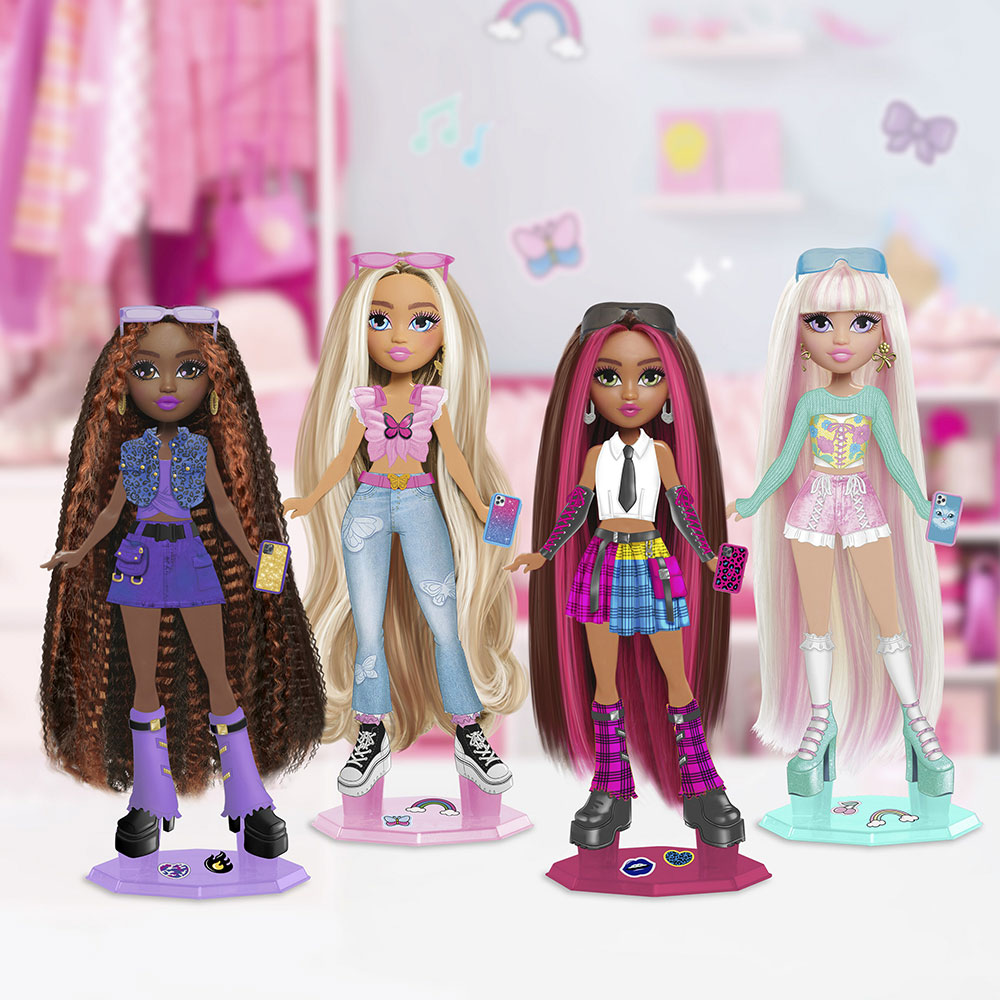 Dressing them up is as simple as peel, stick, style! Each doll has a clothing rack filled with outfits that suit their style. Kenzie's closet has edgy rockstar-inspired looks, while Kiki's is all pastels and ruffles. Choose what you like, peel it, and then stick it to your doll's 2D body to bring their looks to life for everything from getting brunch with the girlies to a party-worthy statement. To switch up their style, peel everything off and start again. The stickers are reusable, so you can swap their outfits anytime you like and even mix and match between the characters to invent your own aesthetic! In addition to their reusable peel-and-stick outfits, each doll comes with 3D accessories – like sunglasses, necklaces, belts, and even a phone with swappable phone case decals.
Ready to stick with this stylish squad? Our friends at Just Play are giving ONE lucky winner a chance to WIN TWO (2) Style Bae dolls. Ready to enter? Grab your favorite adult and have them enter below for your chance to WIN!
Style Bae Fashion Dolls Giveaway: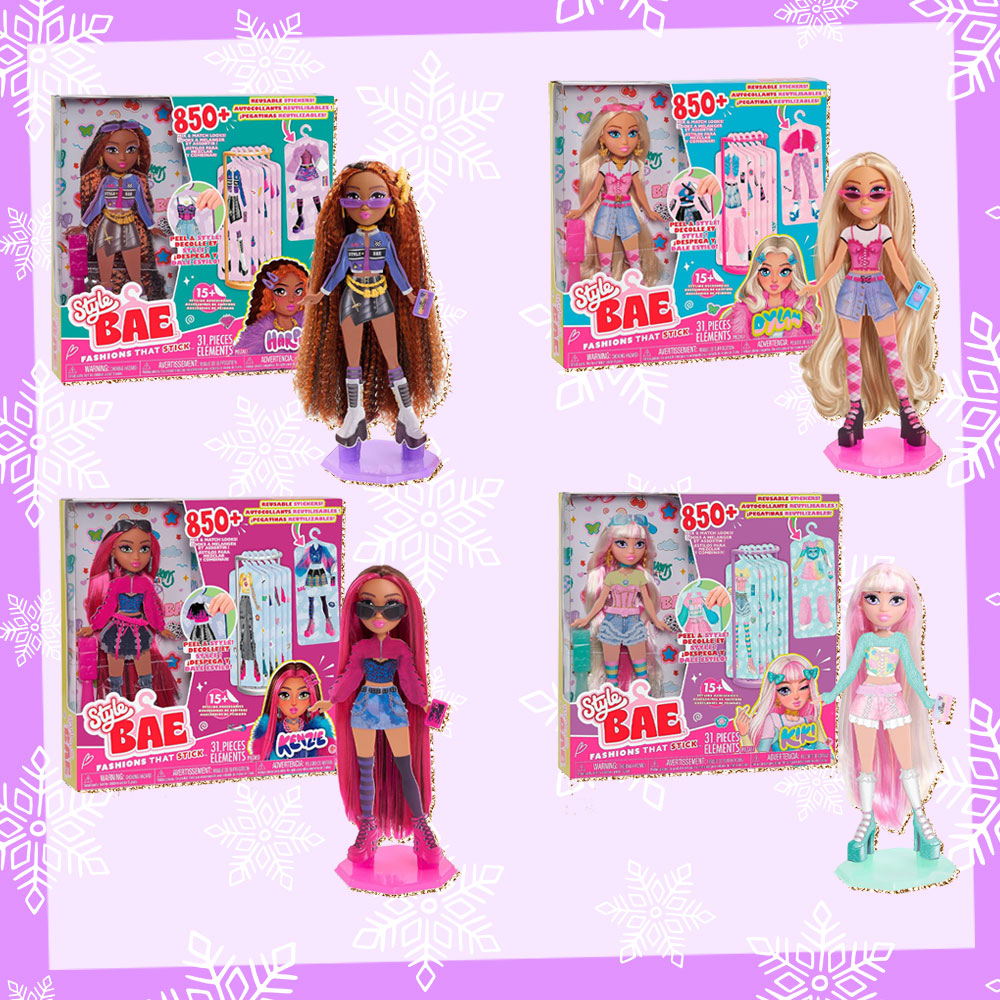 WHAT DO I WIN?:
ONE (1) lucky winner will receive (2) TWO Style Bae Fashion Dolls, generously provided by Just Play.
**NOTE: Dolls will be selected at random, we cannot guarantee which style you will receive.
HOW DO I ENTER?:
Grab a parent or guardian and have them fill out the form below by November 15, 2023 at 11:59pm ET.
Giveaway runs from 11/01/23 at 12:00 pm ET through 11/15/23 at 11:59 pm. Open to US residents ONLY. Be sure to read the fully detailed rules HERE before entering.
THIS GIVEAWAY HAS ENDED AND THE WINNER HAS BEEN CONTACTED.
You must be 18 or older to enter. Please, only ONE entry per person. If selected as a winner, we will provide your parent/guardian with an affidavit to confirm that you are a valid winner who has permission to win. They will be REQUIRED to sign and return the affidavit to YAYOMG! to claim your prize. Prizes will not be mailed out without signed parental consent.
❄️Stay in the loop so you don't miss ANY Holly Jolly Giveaways! Follow us on Instagram or check this page every day!❄️