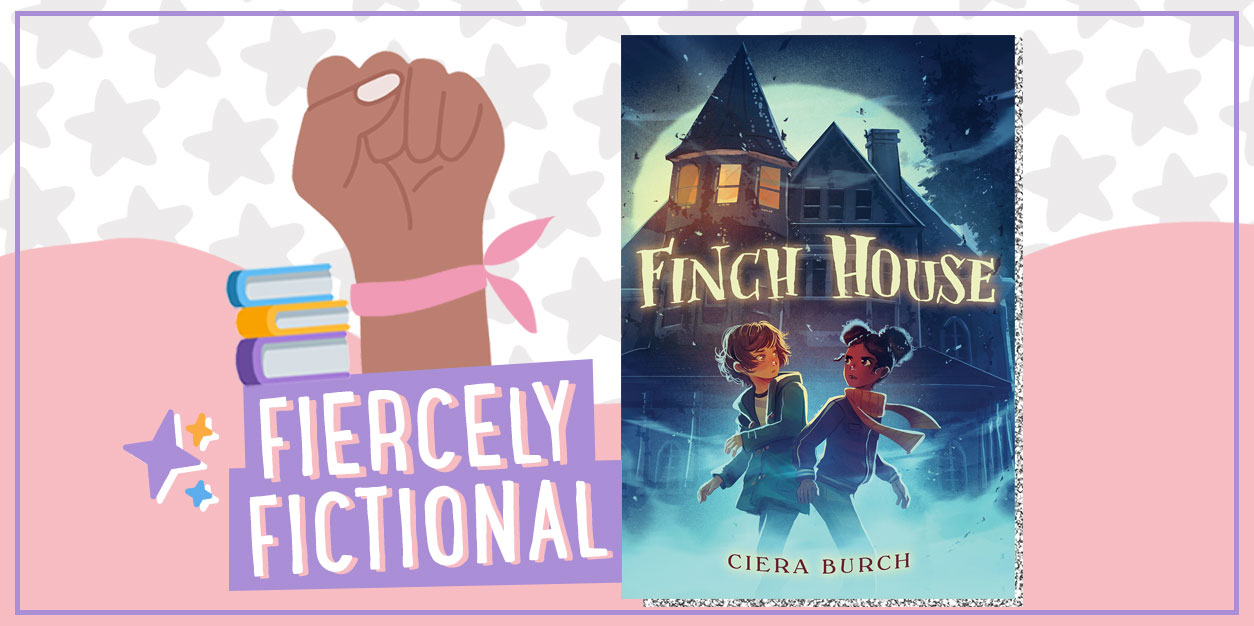 FIERCELY FICTIONAL: Finch House
FIERCELY FICTIONAL celebrates fierce, inspiring fictional girls we know you'll love. To us, "fierce" isn't just about slaying dragons or solving mysteries. It's about breaking free from your comfort zone, discovering your confidence, fighting for what you believe in, & discovering your emotional strength. Any girl can shine bright & be fierce, & in this series, we'll connect you with a new fiercely fictional character every month!
FIERCELY FICTIONAL is back, and we're introducing you to the brave and independent Micah Robinson from Finch House, a thrilling new read by Ciera Burch!
Micah doesn't want to move to New Jersey, an hour away from her Poppop and the place where she grew up. She loves living in his house and spending countless hours together driving together through the neighborhood, finding hidden treasures in other people's trash. To avoid packing and thinking about leaving her grandfather alone, Micah hops on her bike and starts riding through the neighborhood. She finds herself at the one place that has always been strictly forbidden, Finch House, an abandoned Victorian house with eerie vibes and a crumbling porch.
Her grandfather has always warned her about the house and its suspicious history of being the last place missing kids were seen before disappearing, including his sister. Even though it's off-limits, Micah finds herself drawn to this mysterious place and discovers that the house has been renovated and meets a boy named Theo in the front yard. The next day, Poppop goes missing, and Micah searches for him everywhere. After coming up empty, her instincts tell her that Finch House has something to do with his disappearance, so she heads back, accepting Theo's invitation to go inside so she can get to the bottom of things and learns that not only is the creepy old house chilling and haunted – she's trapped inside!
Finch House: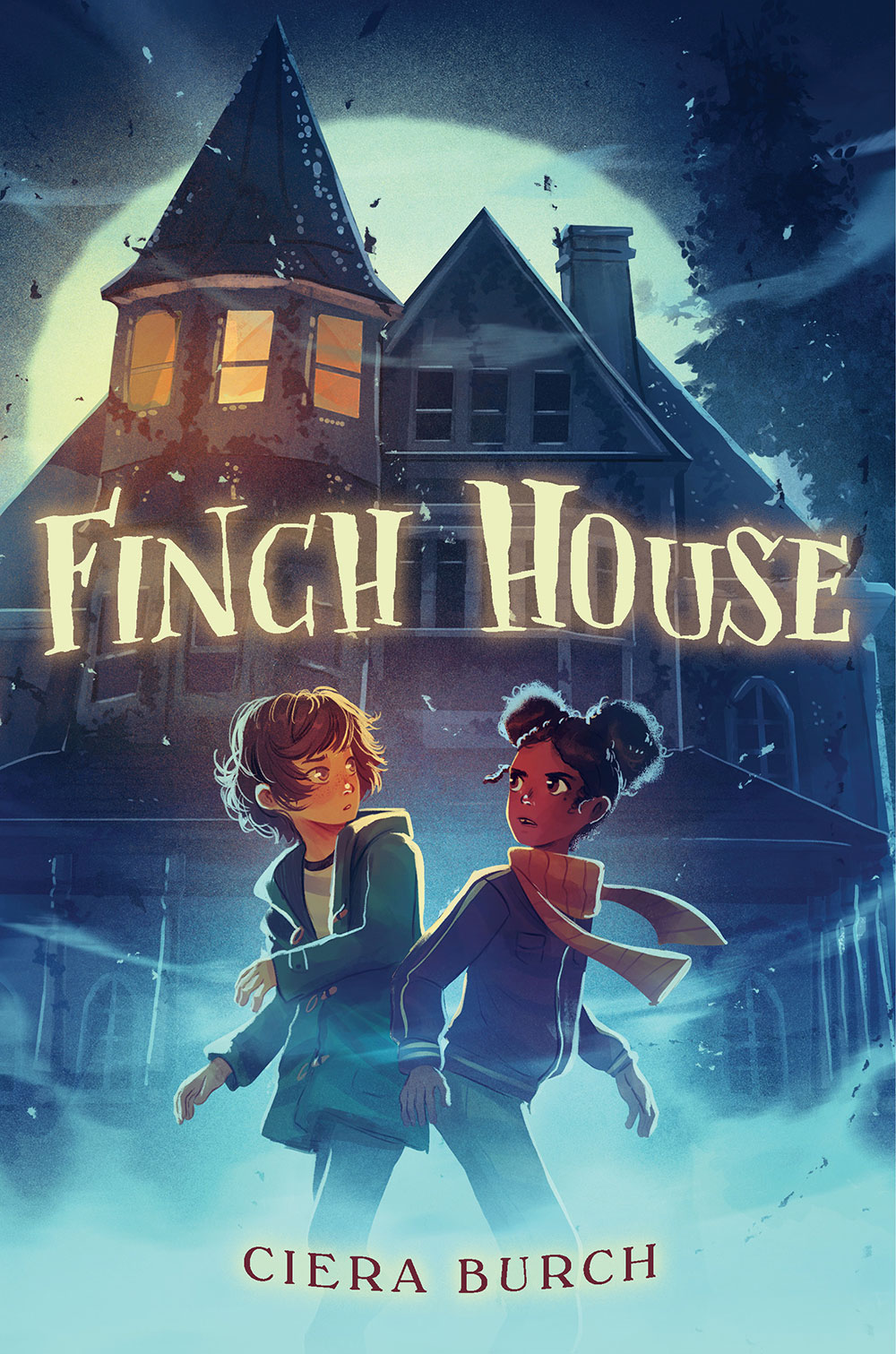 Encanto meets Coraline in this spooky middle grade story that deals with family ties, fear of change, and generational trauma as it follows a girl who must convince an old, haunted house to release its hold on her and her family.
Eleven-year-old Micah has no interest in moving out of her grandfather's house. She loves living with Poppop and their shared hobby of driving around rich neighborhoods to find treasures in others' trash. To avoid packing, Micah goes for a bike ride and ends up at Finch House, the decrepit Victorian that Poppop says is Off Limits. Except when she gets there, it's all fixed up and there's a boy named Theo in the front yard. Surely that means Finch House isn't Off Limits anymore? But when Poppop finds her there, Micah is only met with his disappointment.
By the next day, Poppop is nowhere to be found. After searching everywhere, Micah's instincts lead her back to Finch House. But once Theo invites her inside, Micah realizes she can't leave. And that, with its strange whispers and deep-dark shadows, Finch House isn't just a house… it's alive.
Can Micah find a way to convince the house to let her go? Or will she be forced to stay in Finch House forever?
Finch House
AUTHOR: Ciera Burch
PUBLISHER:Margaret K. McElderry Books
DATE: September 5, 2023
Finch House is seriously unsettling with its bursts of cold air, spooky shadows, and secret doors, and it leaves Micah feeling uneasy. But as she meets the house's residents and learns their stories, she quickly discovers that the house is alive and there's so much more going on than meets the eye. The house seems to have an unbreakable hold over Micah and her family. Filled with shadows and ghosts, ties to local mysteries, and old family secrets, Micah must do everything she can to convince the house to set her free – or risk being stuck there forever.
A perfect read to get you in the Halloween spirit as spooky season approaches, Finch House is an eerie and mysterious page-turner filled with family secrets, forgiveness, and learning to accept that sometimes change is for the best. Micah is curious, kind, and fiercely brave. She faces her fears and will do anything to protect her loved ones no matter what it takes, including facing off against a terrifying old house.
Finch House doesn't release until next week, but author Ciera Burch is here giving you an early peek between the pages of this new read and all the reasons Micah is totally fierce!
Five Reasons Micah Robinson is Totally Fierce:

She loves her family:
Micah's Mom and Poppop are huge parts of her world and she's incredibly close to both of them. She does her best to make things right when she feels she's done something wrong and works on communicating her own feelings to them.
When Poppop goes missing, she doesn't hesitate to search for him, going so far as to head straight into a haunted house!

She's brave:
Micah is unwilling to let something as simple as a haunted house deter her from her goals, whether she's searching for a missing bracelet or trying to track down a loved one. She doesn't let her fear get in her way when it comes to doing what she believes is right, but she doesn't deny that it exists either, choosing to breathe through her tougher feelings to focus on what she's after.
When it comes to standing up for and protecting others, she's more than willing to put herself on the line.

She's a bike-riding pro:
There's no better shot at independence for a kid than a bike and Micah takes full advantage of hers.
Whether it's riding around to keep an eye out for potential 'networking' neighborhoods or trying to do her own search and rescue, she zooms through neighborhoods and takes full command of her freedom…and the basket on her bike.

She makes up her own mind:
Whether it's silly stories about Halloween pranks, worried whispers, or even her Poppop's own warnings, Micah is unwilling to let anyone else determine what she should think about Finch House. She wants to experience it for herself before making up her own mind and won't be easily swayed once she has, even if it means facing off against Finch House itself.

She's ready and willing to make a difference:
Despite her own fear, Micah responds to the ghosts inside Finch House with the same curiosity and kindness that she gives to everyone else, doing her best to understand and learn about them as best she can. Even when some ghosts are less than nice, she's still willing to make choices that help everyone inside Finch House, even if they don't help her.
📚Need another fierce read to add to your shelf after Finch House? Catch up on our FIERCELY FICTIONAL series!