YAYOMG! Holly Jolly Giveaways 2021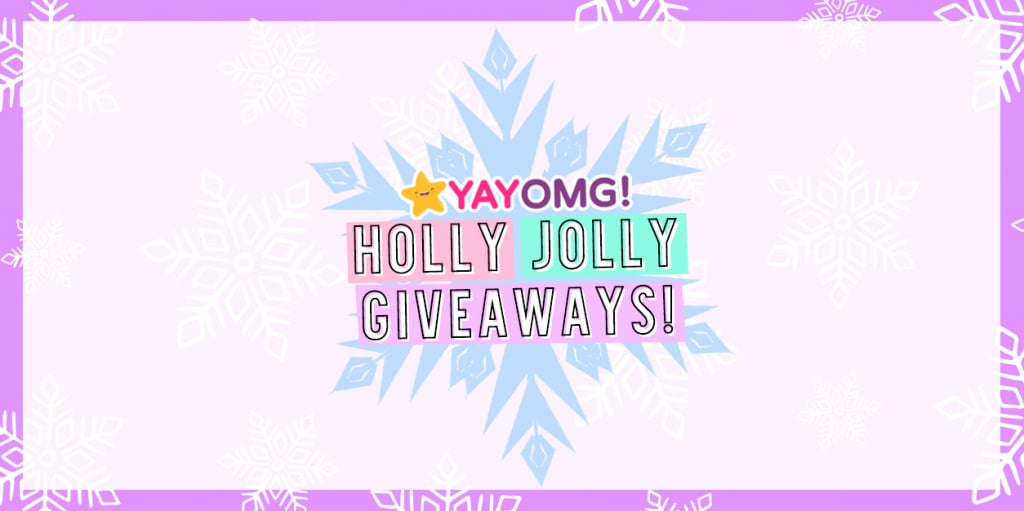 The holiday szn has arrived, which means it's time to bake lots of cookies, wear ugly sweaters, and of course, host our annual Holly Jolly Giveaways extravaganza!
Each year, we team up with some of our favorite brands to celebrate the season of giving by giving back to YOU, our loyal YAYOMG! readers – and this year is going to be our best EVER! We have 20 amazing giveaways for you and your family to enter and win, so grab your favorite adult and check back each day for an opportunity to snag new prizes!
– Snowmen & Hot Cocoa, Team YAYOMG!
Holly Jolly Giveaways 2021:
There are 20 giveaways in total, and they will be added once per day 11/8-11/12, 11/15-11/19, and 11/22-11/27. (TWO giveaways will be added on Mondays and Fridays!) You can enter each giveaway ONCE. You must be 18 or older to enter and win, so be sure to have a parent enter on your behalf if you're under 18. Giveaways open to US residents only.
Fully Detailed Rules: Petite 'n Pretty Oh, So Sweet Makeup Haul, Style Squad Stash, OwlCrate Jr. 3-Month Subscription Box, TBH Kids Showertime Gift Set, What Do You Meme? Family Game Stash, Funko Games Holiday Game Haul, Snapsies GEMS Bundle, Canal Toys Designer Dreams Stash, Star Stable: Soul Riders Book Trilogy, Klutz Creative Vibes Bundle, Original Tamagotchi, iHeartArt Art Supplies Haul, OOLY Stars and Shine Bonus Box, Calico Sun Bestie Accessories, Playmobil Volkswagen Special Edition Bundle, ZING Go Go Bird Butterfly and Dragon, Honest History Capsule Collection, Nat Geo Kids Book Haul, Fashion Angels New Year Vibes Bundle, Spin Master Super Satisfying Stash, Spin Master Glitz and Glam Bundle, Scholastic Graphix Graphic Novel Stash, Scholastic Book Haul. The rules for the remaining giveaways will be linked here as each one goes live.
YAYOMG!'s Bestie Squad: Thank you to our bffs at Petite 'n Pretty, WowWee, OwlCrate Jr., TBH Kids, What Do You Meme?, Funko, Star Stable, Klutz, Scholastic, Canal Toys, Fashion Angels, Bright Stripes, Calico Sun, OOLY, Playmobil, ZING, Honest History, NatGeo Kids, Bandai America, and Spin Master for generously contributing all of the prizes for these prize packs. The Holly Jolly Giveaways wouldn't be possible without you!