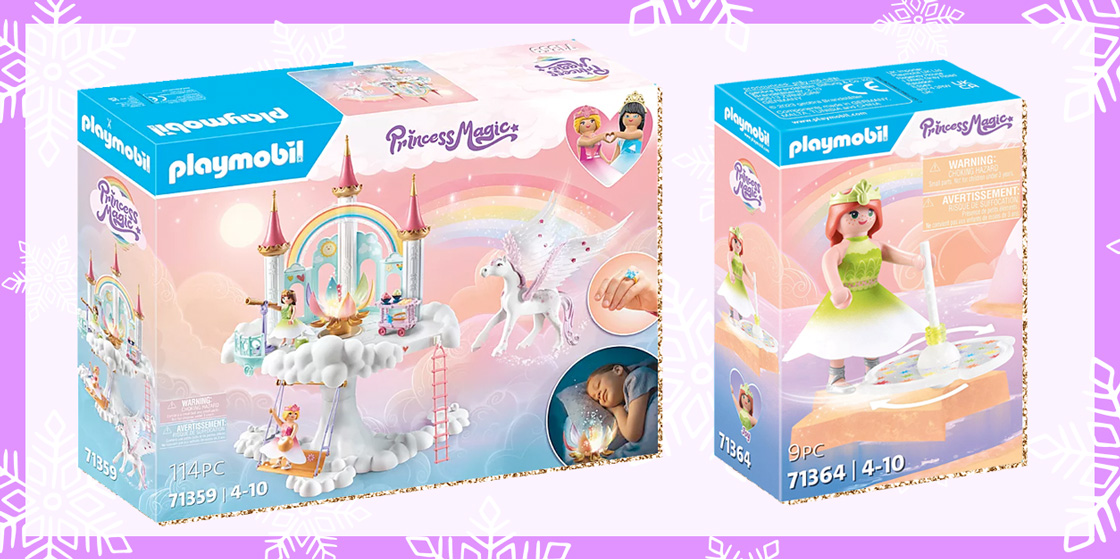 Holly Jolly Giveaways: PLAYMOBIL Rainbow Castle in the Clouds Collection
NOTE: The items in our PLAYMOBIL Rainbow Castle in the Clouds Giveaway were provided by the brand for the purposes of our Holly Jolly Giveaways. No money was exchanged, and all opinions are our own. We reached out to these brands for this giveaway because they create products we love.
Our next Holly Jolly Giveaway will whisk you away to a magical place above the clouds!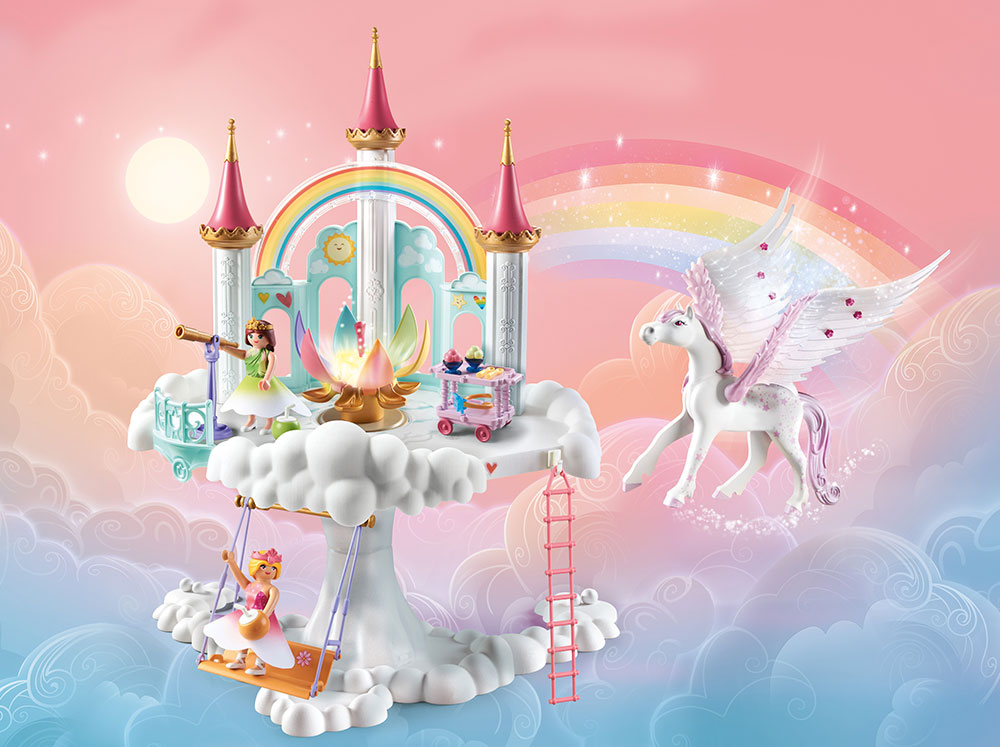 A romantic rainbow kingdom filled with fairytale castles, fluffy clouds, and glowing flowers, the Princess Magic collection from PLAYMOBIL is as enchanting as it sounds. The Rainbow Castle in the Clouds collection features beautiful princesses who swing from fluffy clouds, host royal pillow fights, and care for pegasus foals. It's simply MAGIC, and you'll get to bring it to life and let your imagination run wild as you build each set.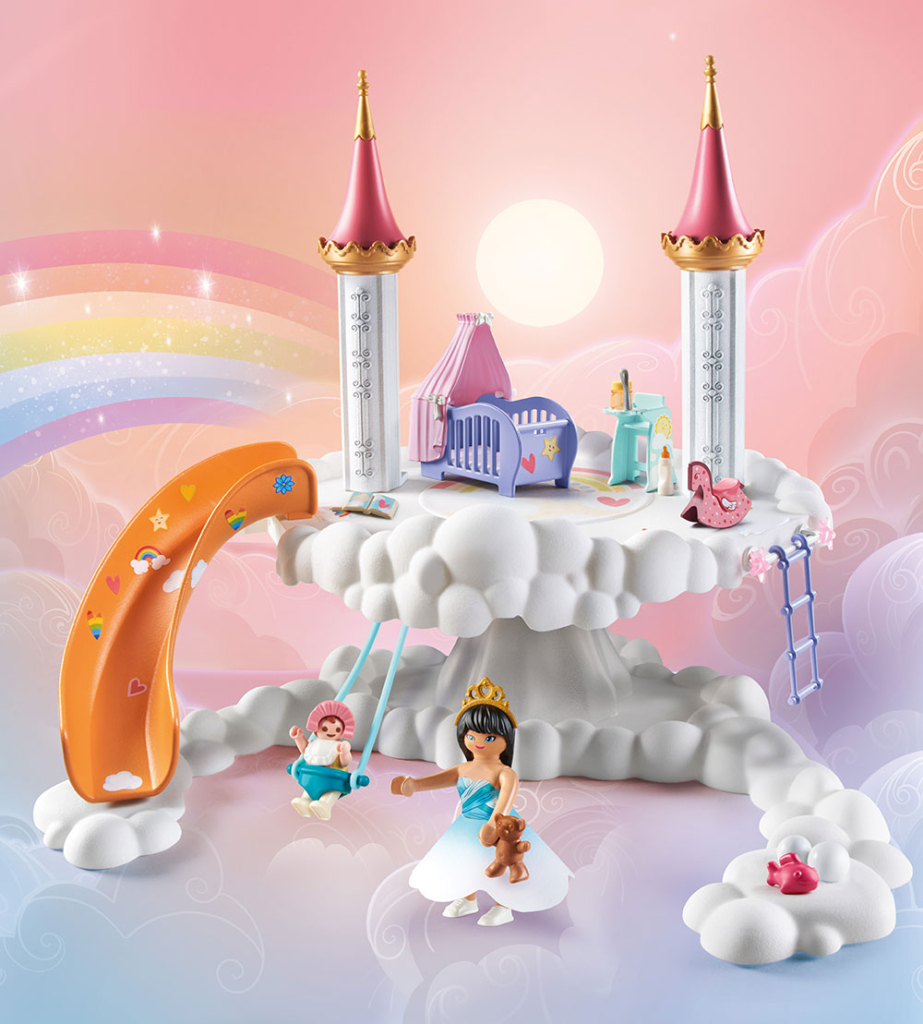 Ready to party with the princesses in the clouds and make your dreams come true? Our friends at PLAYMOBIL are giving TWO lucky winners a chance to take home an enchanting prize pack filled with SIX different sets! Grab your favorite adult and have them enter below for your chance to WIN!
PLAYMOBIL Rainbow Castle in the Clouds Giveaway: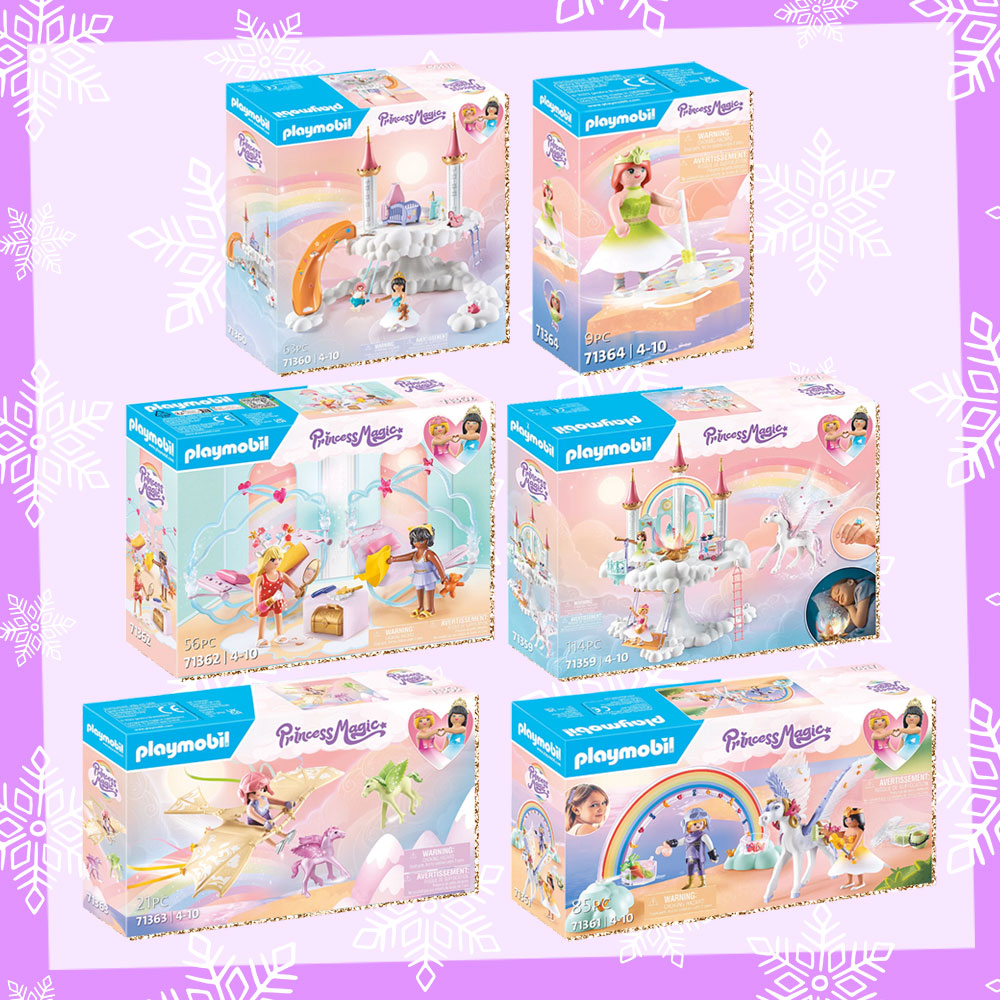 WHAT DO I WIN?:
TWO (2) lucky winners will receive a PLAYMOBIL Rainbow Castle in the Clouds Prize Pack that includes:
– ONE (1) Rainbow Castle in the Clouds Set
– ONE (1) Baby Room in the Clouds Set
– ONE (1) Pegasus With Rainbow in the Clouds Set
– ONE (1) Princess Party in the Clouds Set
– ONE (1) Trip With Pegasus Foals in the Clouds Set
– ONE (1) Rainbow Spinning Top Set
*Prizes generously provided by PLAYMOBIL.
HOW DO I ENTER?:
Grab a parent or guardian and have them fill out the form below by December 04, 2023 at 11:59pm ET.
Giveaway runs from 11/20/23 at 12:00 pm ET through 12/04/23 at 11:59 pm. Open to US residents ONLY. Be sure to read the fully detailed rules HERE before entering.
You must be 18 or older to enter. Please, only ONE entry per person. If selected as a winner, we will provide your parent/guardian with an affidavit to confirm that you are a valid winner who has permission to win. They will be REQUIRED to sign and return the affidavit to YAYOMG! to claim your prize. Prizes will not be mailed out without signed parental consent.
MORE HOLLY JOLLY FUN:
❄️STYLISH SQUAD: You won't be able to contain your style with Squadz Place, a new line of collectible dolls passionate about fashion, self-expression, & community. Enter to WIN the full set!
✨MAGICAL READS: Make life feel magical! Enter to WIN a haul of enchanting books from Macmillan!
❄️MAGIC MIXIES PIXLINGS: Mix magical ingredients to create a potion that brings an enchanting doll to life! Enter HERE!