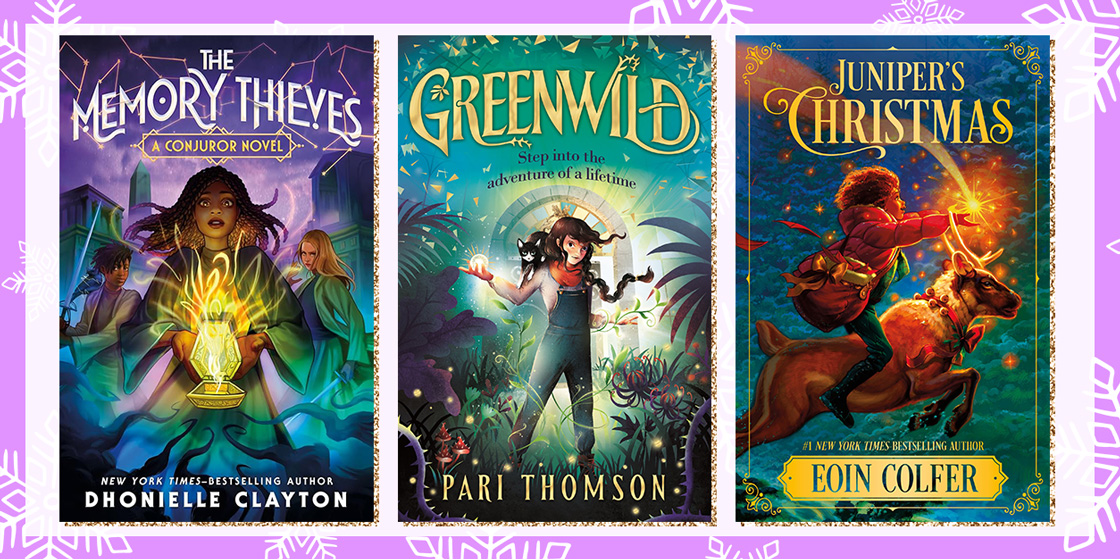 Holly Jolly Giveaways: Macmillan Magical Reads Book Haul
NOTE: The items in our Macmillan Magical Reads Book Haul Giveaway were provided by the brand for the purposes of our Holly Jolly Giveaways. No money was exchanged, and all opinions are our own. We reached out to these brands for this giveaway because they create products we love.
Is your bookshelf in need of more magic? Our Holly Jolly Giveaways are here to help!
When was the last time your life felt magical? When homework piles up, or your routine feels a little dull, there's no better cure than getting lost in a wonderous world that's nothing like our own. Our friends at Macmillan are dedicated to making reading feel like magic with the most enchanting book haul EVER!
These stories are filled with all the magical elements you love. Underestimated heroes with incredible abilities you'll marvel at, lush fantasy worlds filled with natural wonders, and even an enchanting holiday adventure – just in time for all that festive cheer that's right around the corner! There is even a book for budding apprentices that will teach you everything you need to know about sorcery so you can add a little magic to your life anytime.
Need these reads? Our BFFs at Macmillan are giving you a chance to snag a haul of Magical Reads! Grab your favorite adult and have them enter below for your chance to WIN!
5 Must-Read Magical Reads: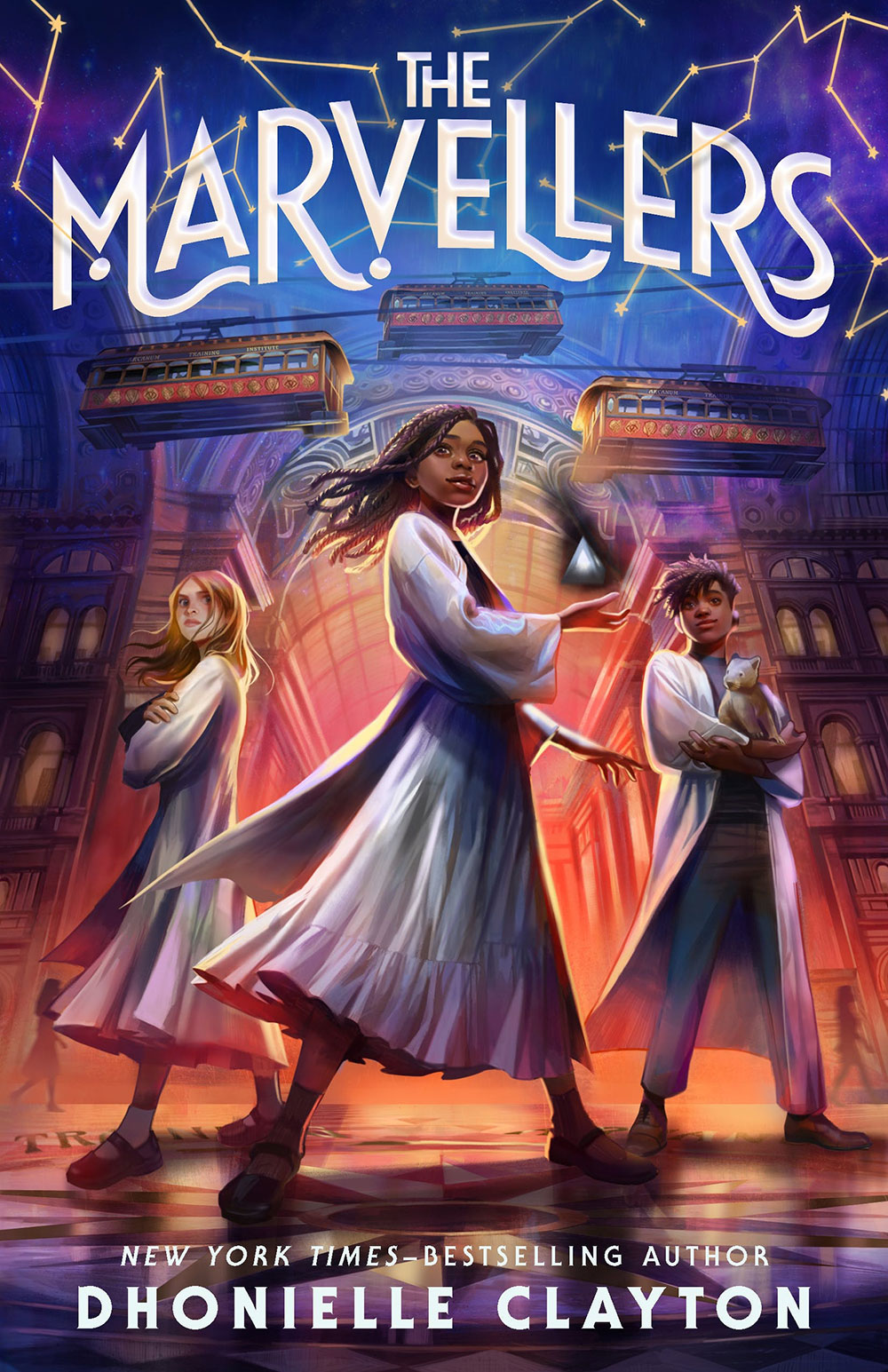 The Marvellers
AUTHOR: Dhonielle Clayton
SYNOPSIS: Dhonielle Clayton makes her middle-grade debut with a fantasy adventure set in a global magic school in the sky —an instant New York Times and #1 Indie Bestseller!
Eleven-year-old Ella Durand is the first Conjuror to attend the Arcanum Training Institute, a magic school in the clouds where Marvellers from around the world practice their cultural arts, like brewing Indian spice elixirs and bartering with pesky Irish pixies.
Despite her excitement, Ella discovers that being the first isn't easy—some Marvellers mistrust her magic, which they deem "bad and unnatural." But eventually, she finds friends in elixirs teacher, Masterji Thakur, and fellow misfits Brigit, a girl who hates magic, and Jason, a boy with a fondness for magical creatures.
When a dangerous criminal known as the Ace of Anarchy escapes prison, supposedly with a Conjuror's aid, tensions grow in the Marvellian world and Ella becomes the target of suspicion. Worse, Masterji Thakur mysteriously disappears while away on a research trip. With the help of her friends and her own growing powers, Ella must find a way to clear her family's name and track down her mentor before it's too late.
BONUS: Find out which Marvellers character you are – take the QUIZ!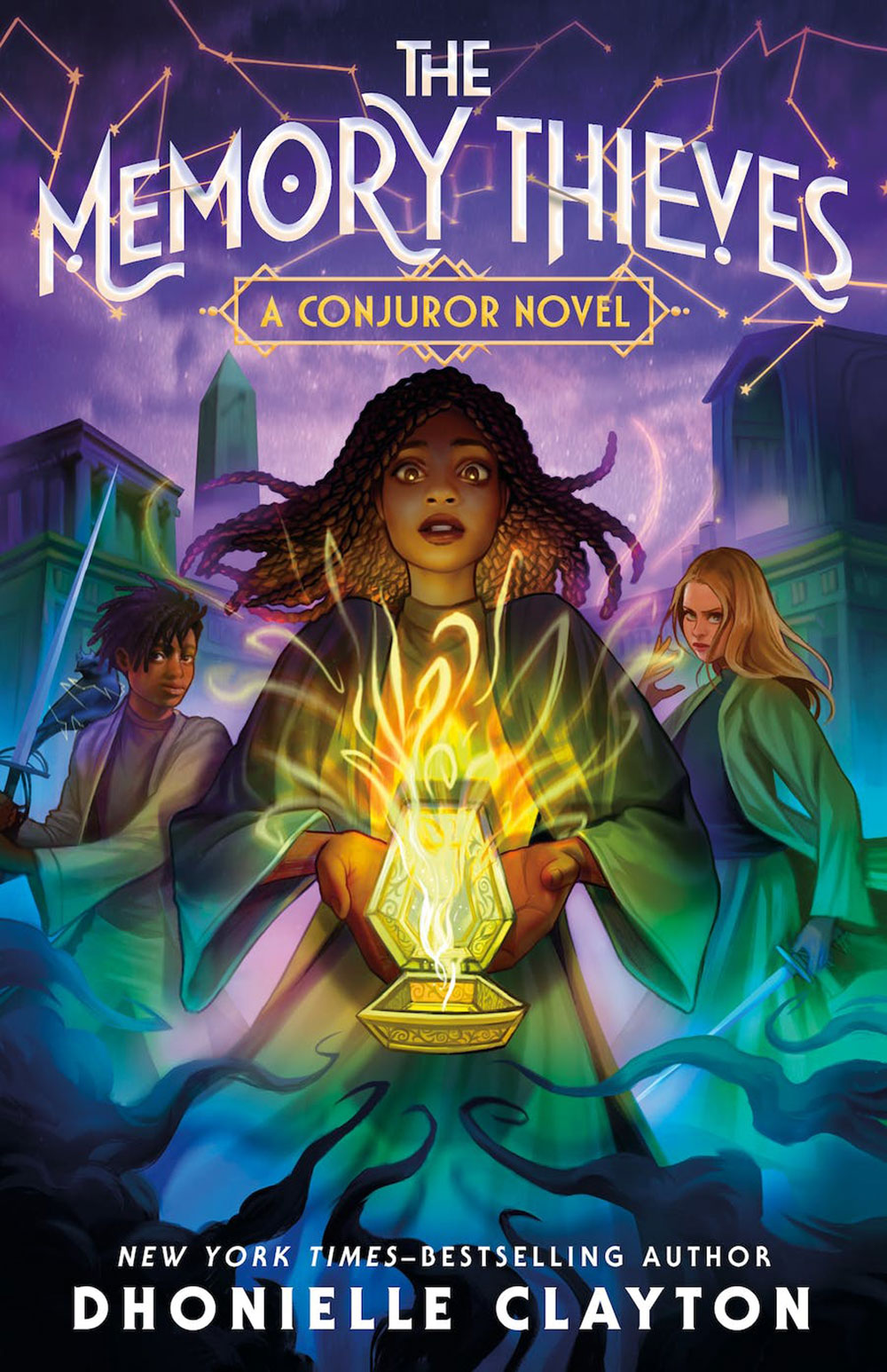 The Memory Thieves
AUTHOR: Dhonielle Clayton
SYNOPSIS: The fantasy adventure sequel to the instant New York Times and #1 Indie Bestseller, The Marvellers by Dhonielle Clayton! Return for Year Two at the global magic school in the sky in The Memory Thieves.
Eager to wield their stapiers for Marvel Combat, Ella, Brigit, and Jason are back for their second year at the Arcanum Training Institute. With Ella's celebrity growing throughout the Marvellian world after thwarting the Ace of Anarchy's diabolical plans, it's proving hard for her to focus on her coursework. But back home in New Orleans the Conjure community isn't too happy about her return to the skies for another year learning to become a Marveller. As if life wasn't complicated enough, Ella soon discovers more dangerous secrets about the Conjure architect who built the school.
Before she can dig deeper, a mysterious magical illness sweeps through the Institute, and Ella lands at the top of the suspect list. Can Ella and her friends save themselves and the Marvellian world before chaos breaks loose?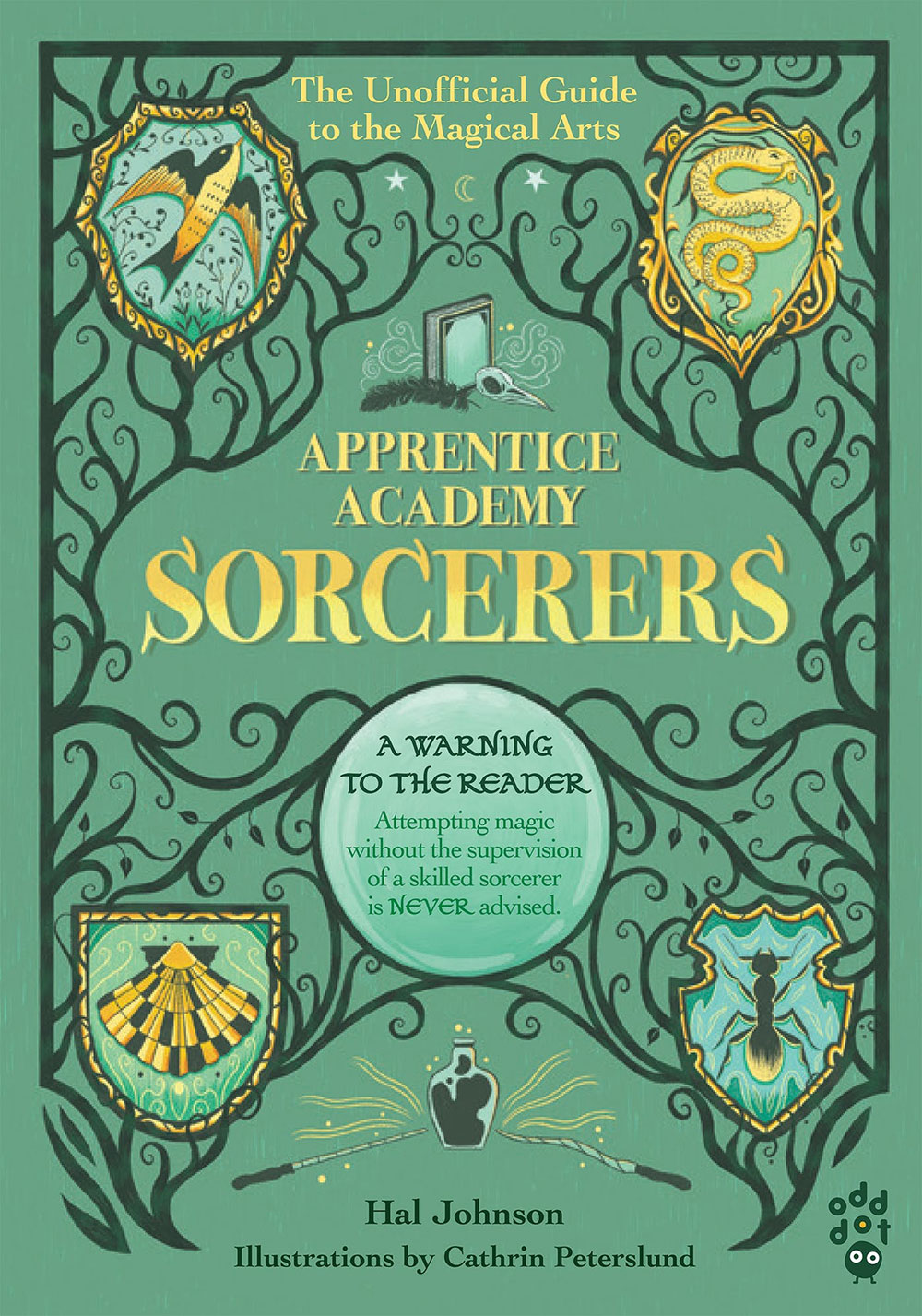 Apprentice Academy: Sorcerers
AUTHOR: Hal Johnson; illustrated by Cathrin Peterslund
SYNOPSIS: X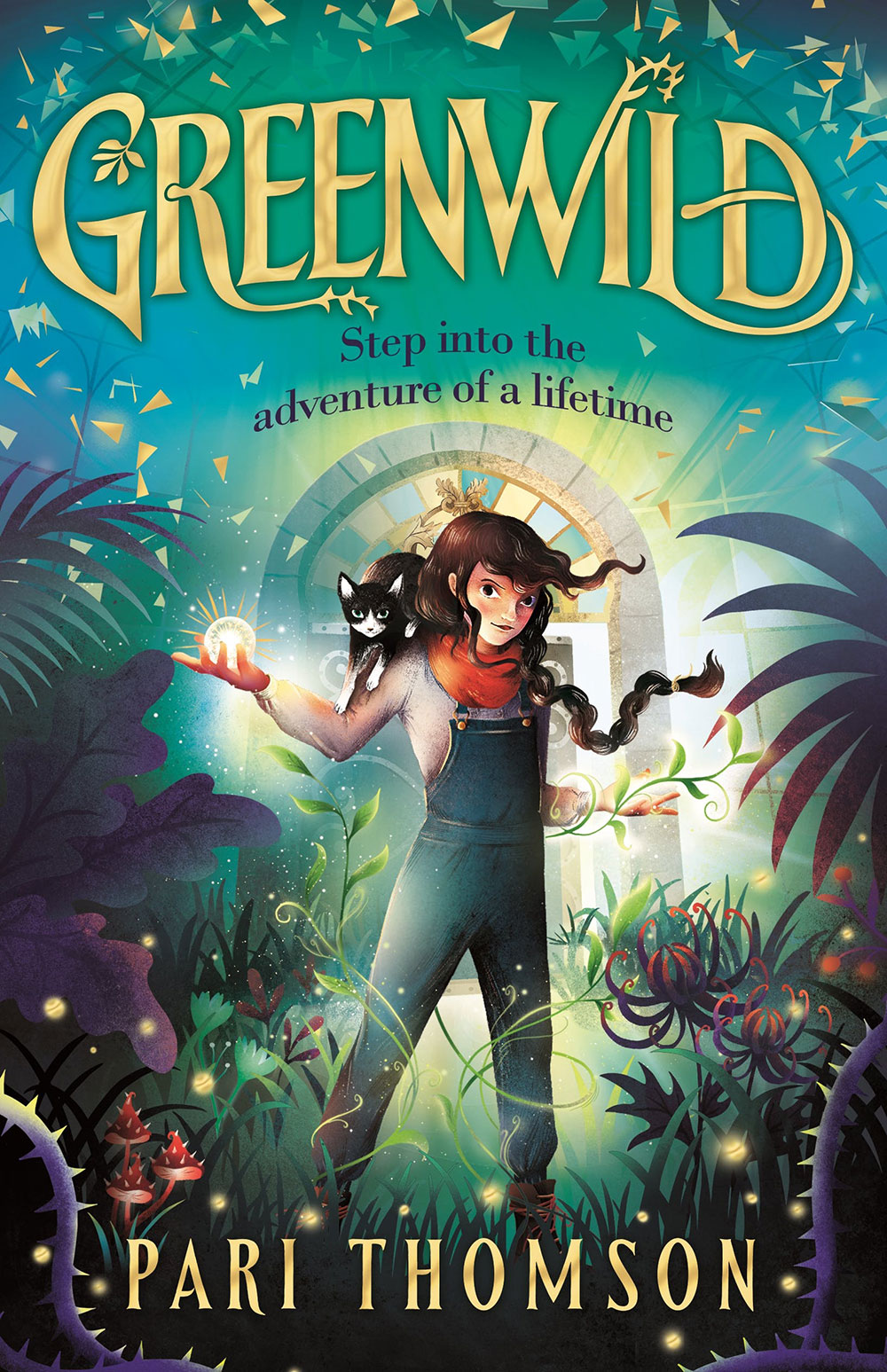 Greenwild
AUTHOR: Pari Thomson
SYNOPSIS: The Secret Garden meets A Wrinkle in Time in Greenwild: The World Behind the Door, the first book in the most extraordinary new fantasy series — the perfect gift for the holiday season!
Open the door to a spellbinding world where the wilderness is alive and a deep magic rises from the earth itself . . .
Eleven-year-old Daisy Thistledown is on the run. Her mother has been keeping big, glittering secrets, and now she has vanished. Daisy knows it's up to her to find Ma—but someone is hunting her across London. Someone determined to stop her from discovering the truth.
So when Daisy flees to safety through a mysterious hidden doorway, she can barely believe her eyes—she has stepped out of the city and into another world.
This is the Greenwild. Bursting with magic and full of amazing natural wonders, it seems too astonishing to be true. But not only is this land of green magic real, it holds the key to finding Daisy's mother.
And someone wants to destroy it.
Daisy must band together with a botanical genius, a boy who can talk with animals, and a spunky cat to uncover the truth about who she really is. Only then can she channel the power that will change her whole world…and save the Greenwild itself.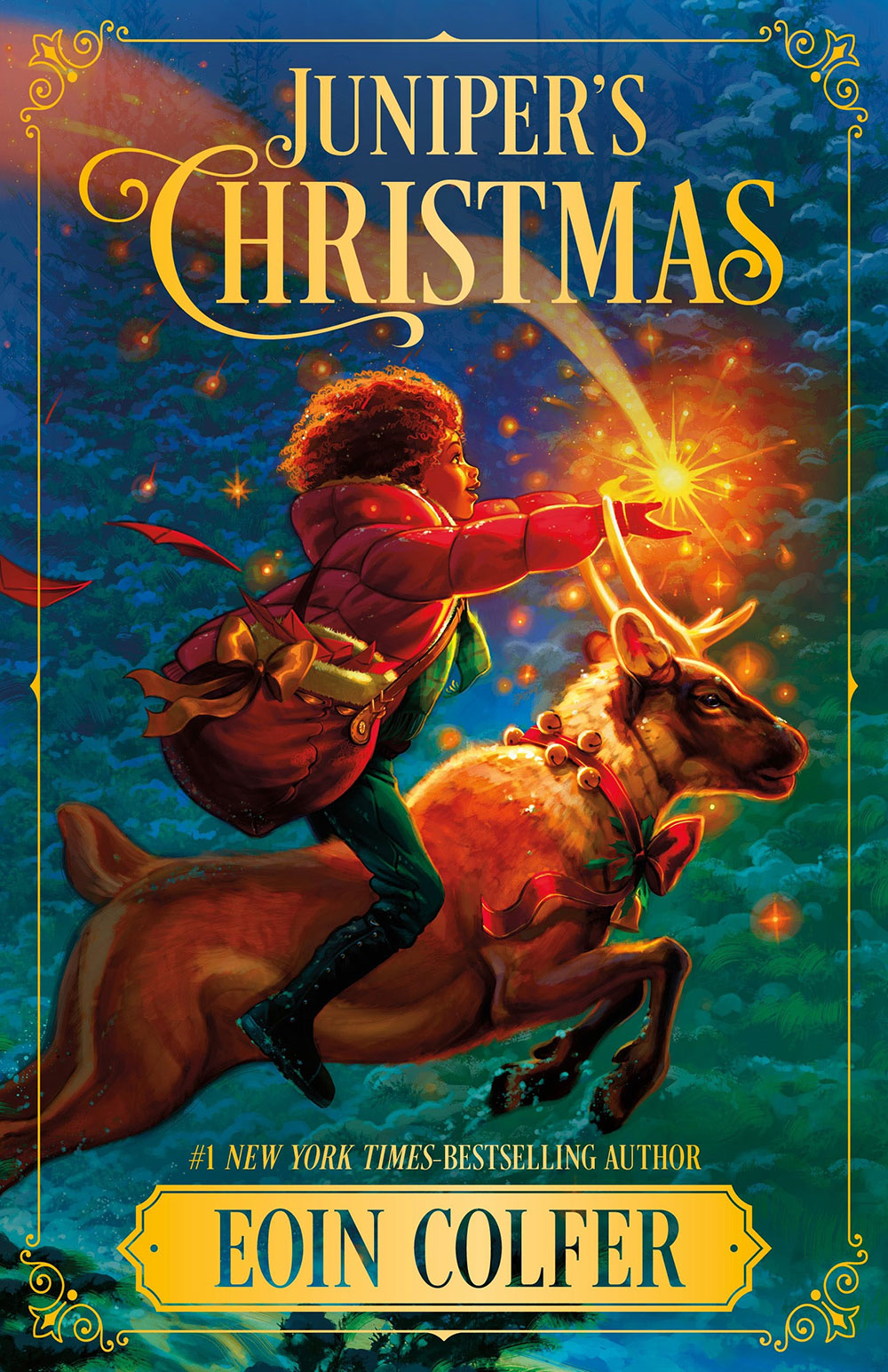 Juniper's Christmas
AUTHOR: Eoin Colfer
SYNOPSIS: From the acclaimed, mega-bestselling Eoin Colfer comes a joyful, heartwarming Christmas classic-in-the-making: the perfect gift for readers of all ages who believe in the power of hope, kindness, and holiday magic.
Eleven-year-old Juniper Lane is thrown into a Christmas adventure like no other when she seeks the help of a mysterious woodsman living in her local park, who she suspects is Santa himself, and accidentally gets exposed to North Pole magic. Join a boisterous cast of characters—including a neighbor who always believed in Santa, a young reindeer in training, and a cutthroat crime boss out to steal Santa's magic—on an unpredictable journey bursting with Eoin Colfer's signature exuberance and merriment. Complete with cheerful, festive illustrations, this is a beautifully packaged tale of wonder, sure to delight readers and inspire the Christmas spirit in the whole family.
Celebrate the holidays with a story of joy, magic, and saving Santa Claus, from a celebrated author beloved for his spirited storytelling. Juniper's Christmas is the perfect holiday read, year after year.
Macmillan Magical Reads Book Haul Giveaway: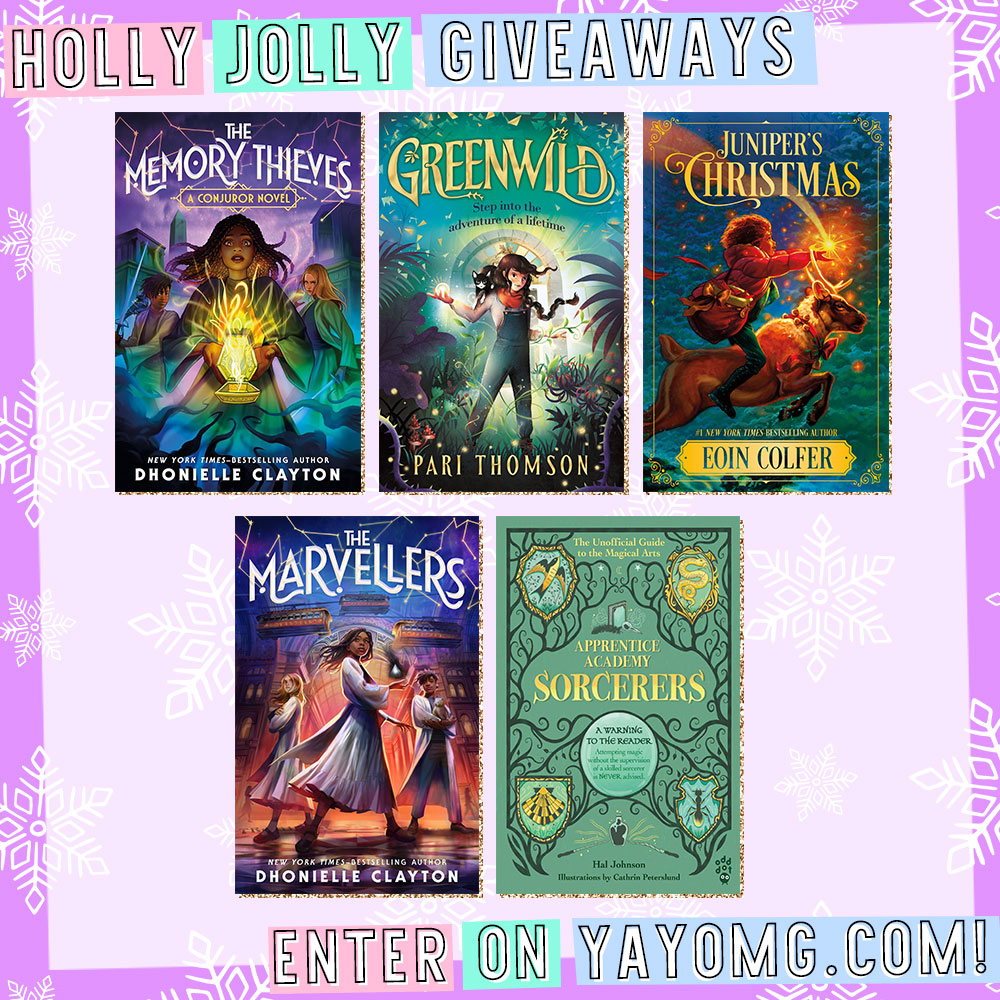 WHAT DO I WIN?:
ONE (1) lucky winner will receive a Macmillan Magical Reads Book Haul Prize Pack that includes:
– ONE (1) copy of The Marvellers by Dhonielle Clayton
– ONE (1) copy of The Memory Thieves by Dhonielle Clayton
– ONE (1) copy of Apprentice Academy: Sorcerers by Hal Johnson, Illustrated by Catherin Peterslund
– ONE (1) copy of Greenwild by Pari Thomson
– ONE (1) copy of Juniper's Christmas by Eoin Colfer
*Prizes generously provided by Macmillan
HOW DO I ENTER?:
Grab a parent or guardian and have them fill out the form below by December 01, 2023 at 11:59pm ET.
Giveaway runs from 11/17/23 at 12:00 pm ET through 12/01/23 at 11:59 pm. Open to US residents ONLY. Be sure to read the fully detailed rules HERE before entering.
You must be 18 or older to enter. Please, only ONE entry per person. If selected as a winner, we will provide your parent/guardian with an affidavit to confirm that you are a valid winner who has permission to win. They will be REQUIRED to sign and return the affidavit to YAYOMG! to claim your prize. Prizes will not be mailed out without signed parental consent.
MORE HOLLY JOLLY FUN:
❄️EVEN MORE READS: Tis the season to be reading! Enter to WIN a haul of action-packed graphic novels from Macmillan!
✨SNUGGLE UP: Soft, snuggly, & filled with unconditional love, Bumpas weighted plush are designed to make you feel better. Enter HERE!
❄️MAGIC WHISPERS: Swap secrets with a kitty only YOU can hear! Enter to WIN a Magic Whispers Kitty!