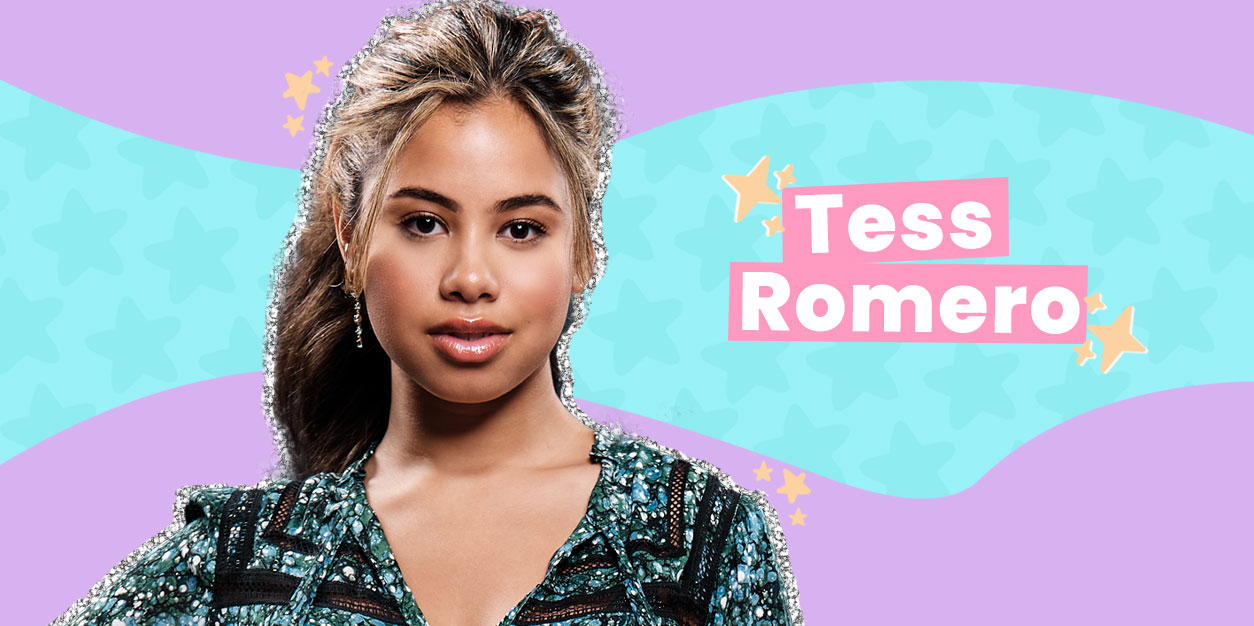 Shimmering Star Spotlight: Tess Romero
Each month YAYOMG! selects a Shimmering Star to spotlight. Follow along as we shine a light on girls who represent kindness, positivity, empowerment, philanthropy, drive, and confidence. They're sure to inspire you!
September is here, and we're here to give you a much-needed homework break by announcing our newest Shimmering Star – Tess Romero!
On-screen, Tess stars as Elena Cañero-Reed, an ultra-relatable Cuban-American girl navigating the ups and downs of middle school in the hit Disney+ series, Diary of a Future President. It's such a great series, and season two brings even more obstacles and surprises! Elena thinks she has seventh grade perfectly planned out, but her BFF Sasha has a boyfriend now, and she's feeling like a third wheel, her mom's boyfriend is moving in, and the path to becoming student leader isn't quite as clear as she'd expected.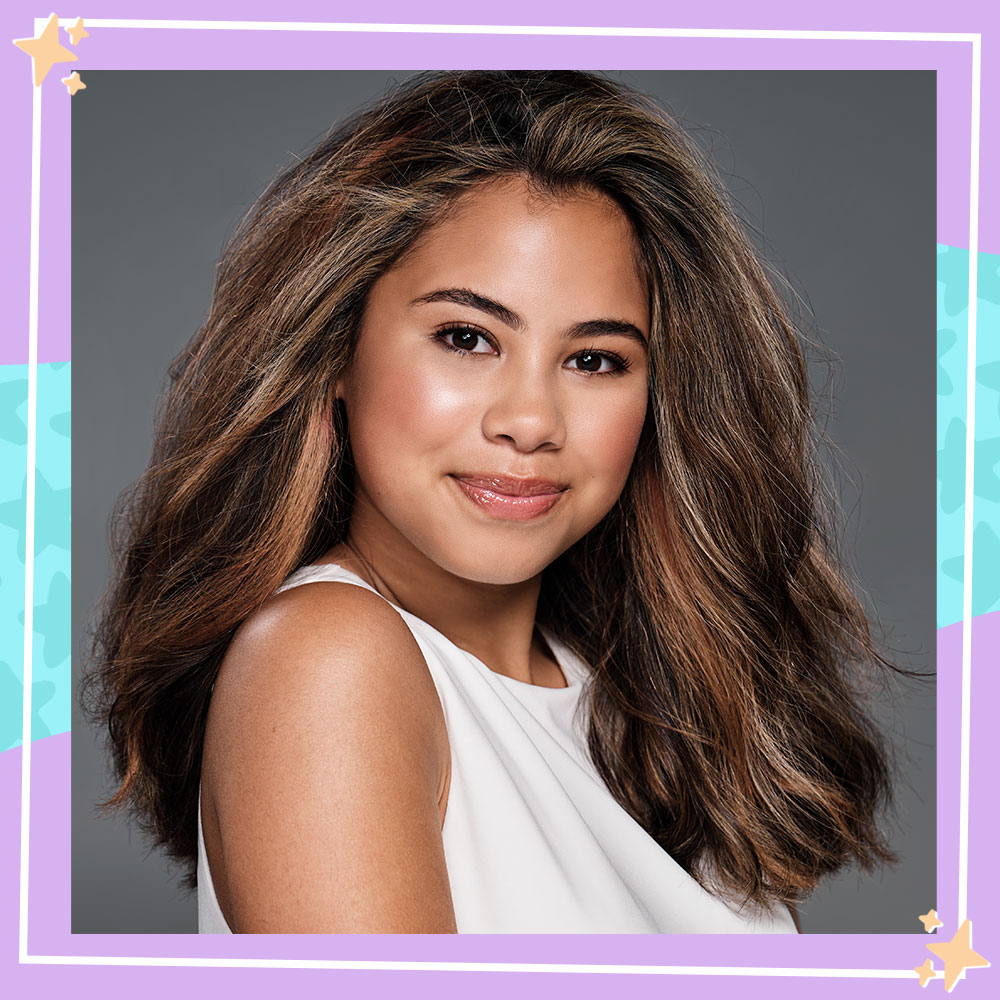 Off-screen, Tess is equally relatable! She's obsessed with musical theater, nail polish, and making jewelry. Like her character Elena, Tess knows the importance of using your voice, and she's passionate about using hers to support important causes and spread positivity to her fans and followers.
Get to know Tess Romero as she chats about Diary of a Future President, how Elena inspires her, and how the right outfit can be a total confidence booster!
Get to Know Tess Romero: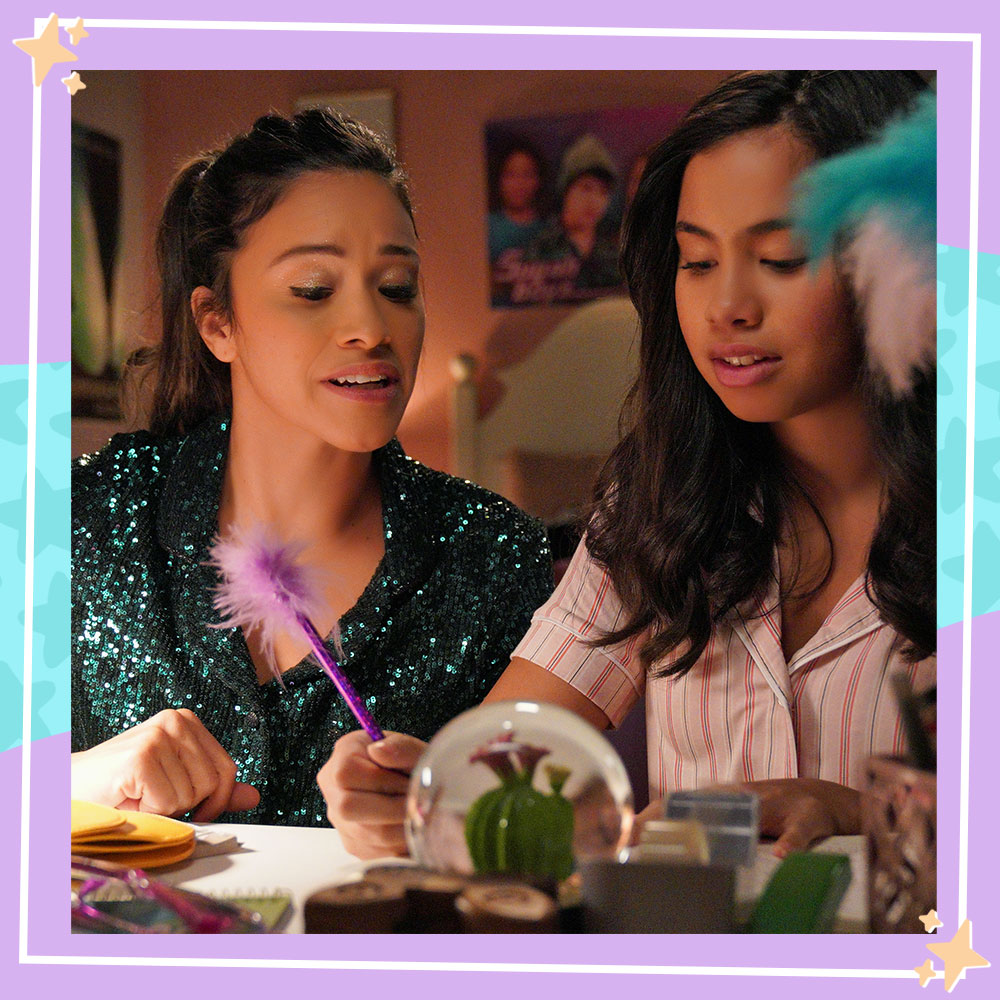 Tell us a little bit about YOU!

TESS ROMERO: I love music! Everything from pop and rock to Broadway show tunes. Some bands I'm listening to now are Vampire Weekend, The Orion Experience, Mom Jeans, Beach Bunny, and Nirvana. I also love to sing and dance. I've been singing in a rock band the past few years which is a ton of fun!

In my free time I like to draw, paint, make jewelry and paint my fingernails. I'm a little obsessed with the latter. I change my nail color almost every week!
You star as Elena Cañero-Reed in the amazing Disney+ series, Diary of a Future President! What's new in season 2?

TESS: In season two, our characters are a little older and a ton of new things are happening in their lives! At school, Elena starts 7th grade thinking she has everything figured out but quickly finds out that things are very different. At home, her relationships with Bobby and Gabi go through a lot of ups and downs. Elena's friendships and social life also go through a lot of unexpected twists and turns!

You can expect lots of big changes for all of the Cañero-Reeds and we get to meet some exciting new characters too. Elena especially grows a lot as a person this season, so I think fans will be excited to see that.
What do you love most about playing Elena? What is something you've learned from her?

TESS: I love Elena as a character. I think she is perfectly awkward, kind, witty, and nerdy. She is a very inspirational character but also someone who doesn't always make the right choice. That is what makes her so real and relatable. When she makes a mistake (which is often!) she is able to learn from it and be a better person, which is a big part of what makes her so inspiring.

She has a great deal of confidence and determination, which I admire. When Elena feels passionately about something, she will work hard and do whatever it takes to make her dreams a reality, and that's something I've tried to implement into my own life.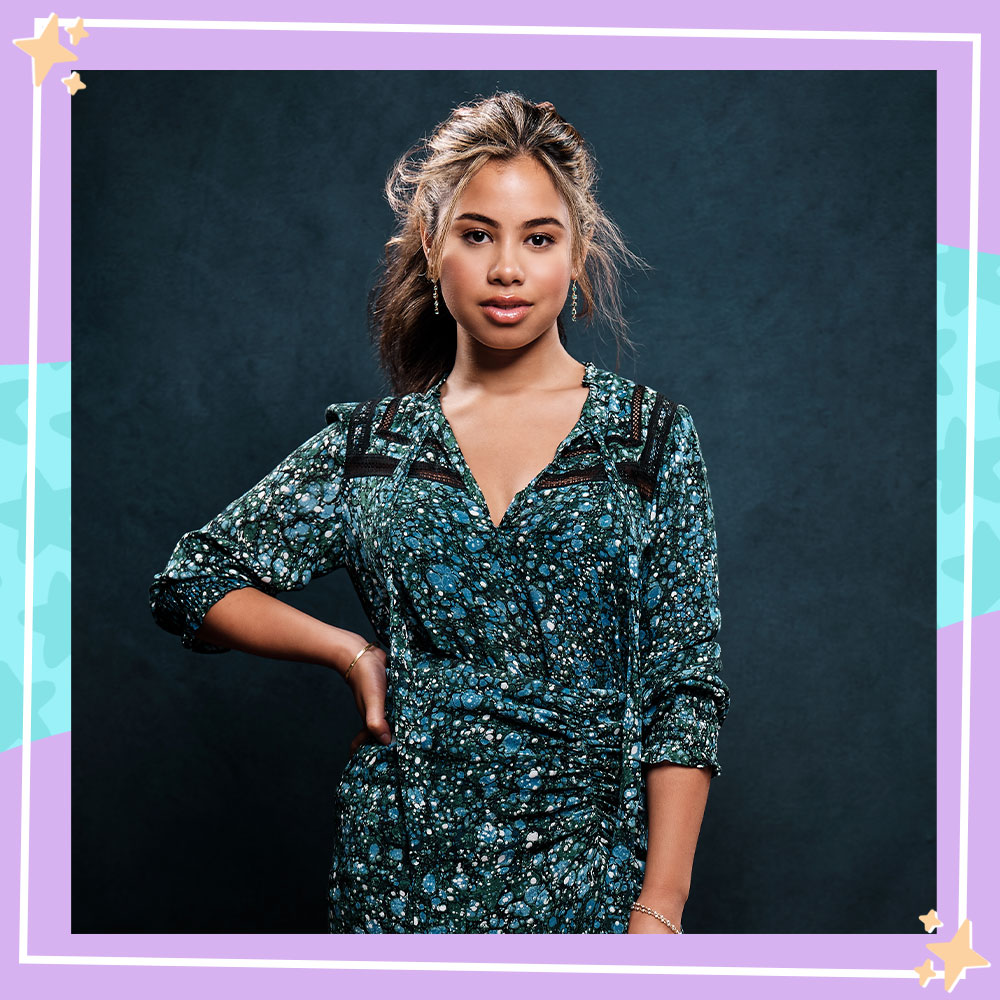 With the new school year upon us, we'd love to know – what are your favorite subjects?

TESS: I've always been an English girl. I love reading, writing, and stories in general. English and history are my favorite subjects, although history can get boring if you don't have the right teacher.
How do you shine bright?

TESS: I try and use my platform to raise awareness about issues that are important to me and spread positive messages. I do my best to support others, especially young girls and women. There is a lot of change I wish to see in the world and I want to do my part in order to make it happen. Empowerment and confidence to speak out and use your voice is key!
The women who inspire me are…

TESS: There are so many women who inspire me. There are just a ton of amazing women doing great things in general, so I'm definitely not short on role models! My mom and the women in my family are tremendous inspirations for me, as are the women I work with on the show: Ilana Peña, Selenis Leyva, Gina Rodriguez, and many others.

As far as acting goes, I definitely am a huge fan of Frances McDormand, Saoirse Ronan, and Zendaya.
I am most passionate about…

TESS: At this point in my life, I would say I'm most passionate about my friends and family and the connections I have with the people I'm close to.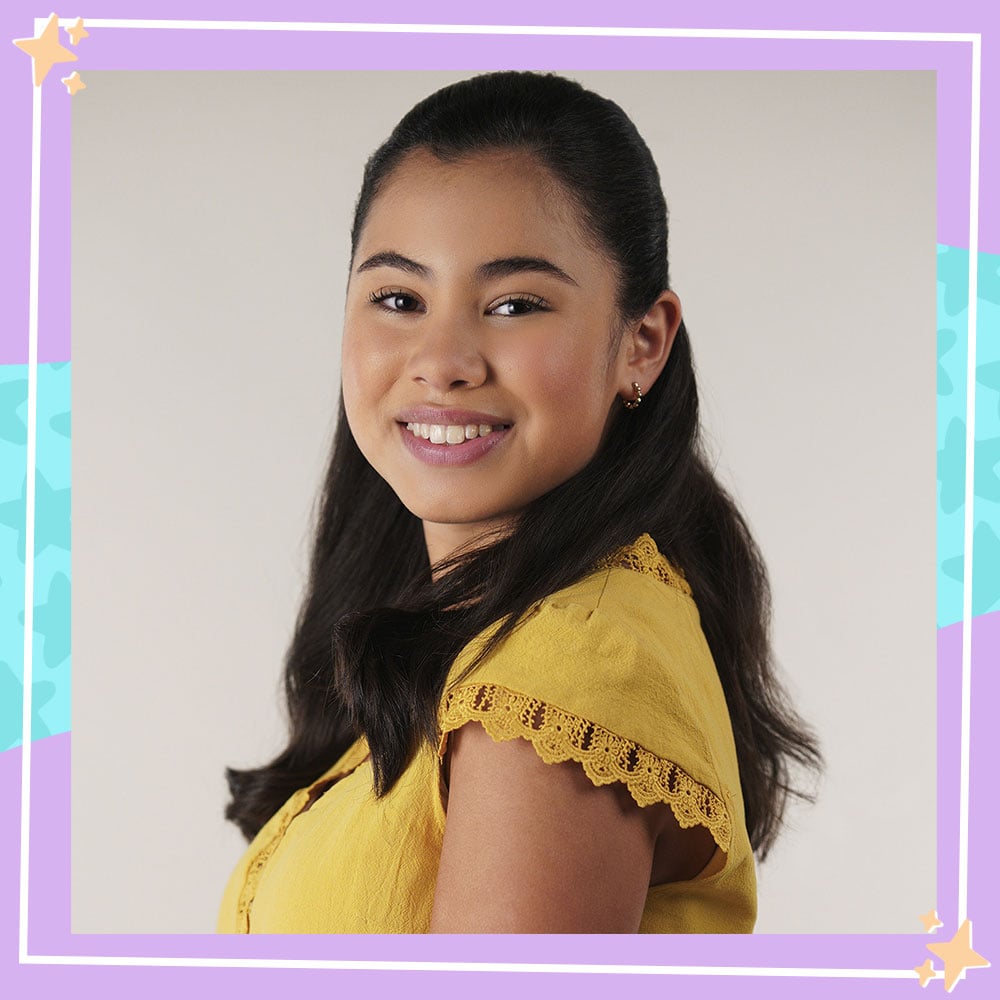 I feel most confident when…

TESS: I feel most confident when I am surrounded by people I love and who love and support me. Also, I feel confident when I have cool clothes on. Wearing a cute outfit and feeling like you look good can do loads for your self-esteem!
My biggest dream is…

TESS: Honestly I'm not exactly sure yet what my biggest dream is. I'm just taking it day by day, soaking it all in and trying to enjoy the journey! I've been so fortunate to have been given these amazing opportunities so I'm really trying to live in the moment and not take anything for granted. I also want to enjoy just being a kid!
The advice I want to share with other girls….

TESS: Some advice I would share with other girls is to be yourself and have the confidence to try new things! Try not to get hung up on other people's perceptions of you are because that's not really important. Just be true to yourself and the rest will fall into place. I know that's a very cliché thing to say, but it's true. It can be very difficult to be confident, especially at a certain age, so my advice is to fake it till you make it. If you exude confidence you're halfway there!
Love finding inspired by amazing girls? Check out the rest of our Shimmering Star series for empowering interviews with dance phenom Katie Couch, Baby-Sitters Club star Malia Baker, Sway Bhatia from The Mighty Ducks: Game Changers, and more!