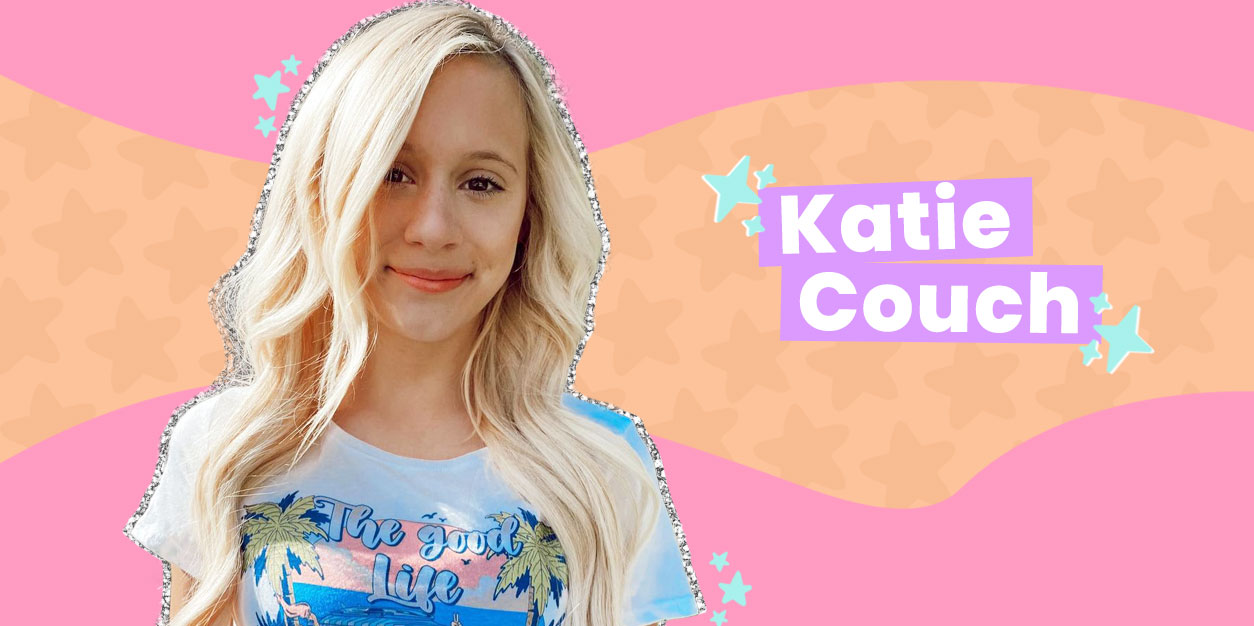 Shimmering Star Spotlight: Katie Couch
Each month YAYOMG! selects a Shimmering Star to spotlight. Follow along as we shine a light on girls who represent kindness, positivity, empowerment, philanthropy, drive, and confidence. They're sure to inspire you!
Summer is officially here, and we're celebrating sunny vibes by spotlighting a Shimmering Star who radiates sunshine and positivity – dancer, actress, and influencer, Katie Couch!
You've seen this dancing queen alongside her sisters in the Couch Sisters YouTube vids and TikToks. Together, Katie, her twin sister Kameron, and their older sister Kenzie create super fun content showing off their dance skills, doing silly challenges, and vlogging their life as sisters in the spotlight.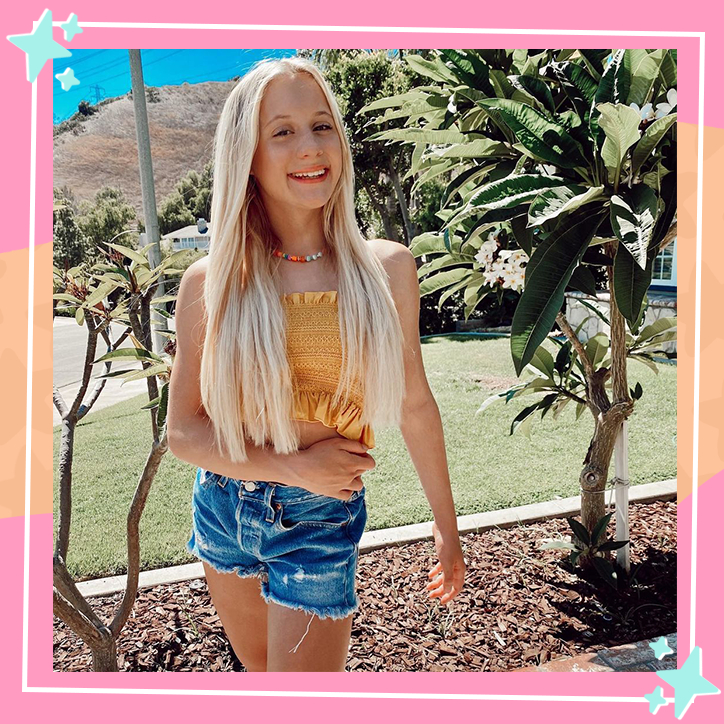 Katie's passion for dance began when she was just 7 years old, and now at 14, she's a dance icon with Julliard dreams! She got her start just like most kids – by taking dance classes at a local rec center. Within a year, she was showcasing her talents in competitions with her twin sister, Kameron. This talented teen has a seriously impressive resume, too! She has danced in music videos for JoJo Siwa, Kesha, and DJ Snake and placed in multiple dance competitions.
Katie's schedule is jam-packed with dance training, competing, and schoolwork, but when she has time to unwind, she loves going to the beach, spending time with her sisters, and living it up in California! Katie told us she's at her best when helping others, which is why the Couch Sisters annual Toys for Tots toy drive during the holidays is her favorite time of year.
Get to know Katie Couch as she dishes on the biggest challenge she faces as a dancer, her dance idols, and why everyone should always be kind!
Get to Know Katie Couch:
Tell us a little bit about YOU!

KATIE COUCH: I'm 14 years old, and absolutely love spending time at the beach. If I wasn't a dancer, I think I'd be a swimmer!
What do you love most about dance? What is your biggest challenge as a dancer?

KATIE: What I love most about dance is the feeling I get inside when I'm dancing. It's like therapy for me and it really always just makes me feel better.

My biggest challenge as a dancer is that I have to compete against both of my sisters. It's really hard to celebrate a victory, when that usually means a loss for one of us.
Who are some of your dance idols?

KATIE: I literally have so many people that I look up to and study for guidance. But my idols are my director, Jessie Riley and I also greatly admire Misty Copeland and William Forsythe.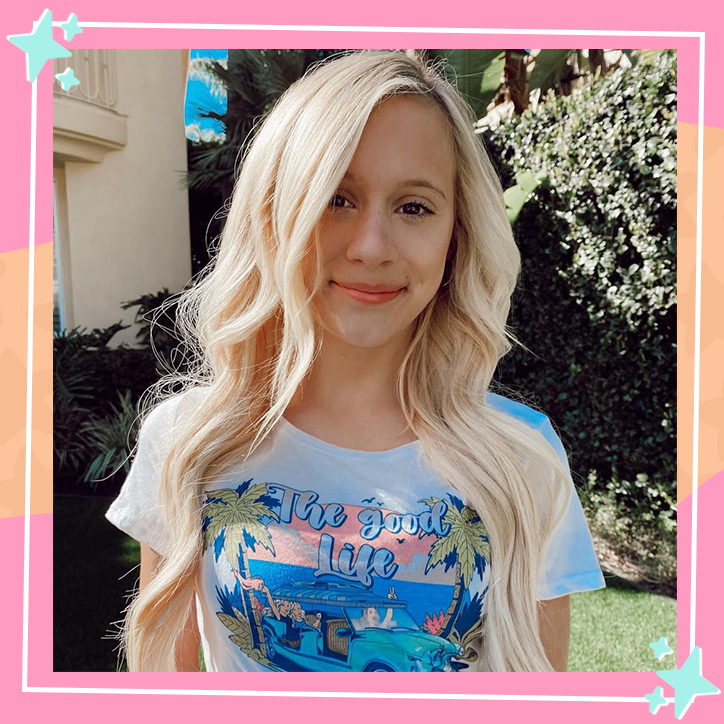 Balancing school, dance training, and everyday life can't be easy. What are some of your favorite ways to relax?

KATIE: I love relaxing in my backyard in my hot tub and FaceTiming my friends.
How do you shine bright?

KATIE: I think I shine the brightest when I'm helping others. I host an annual fundraising event for the Toys For Tots Organization every year around Christmas and that's when I feel the happiest.
The women who inspire me are…

KATIE: My mom and my grandma.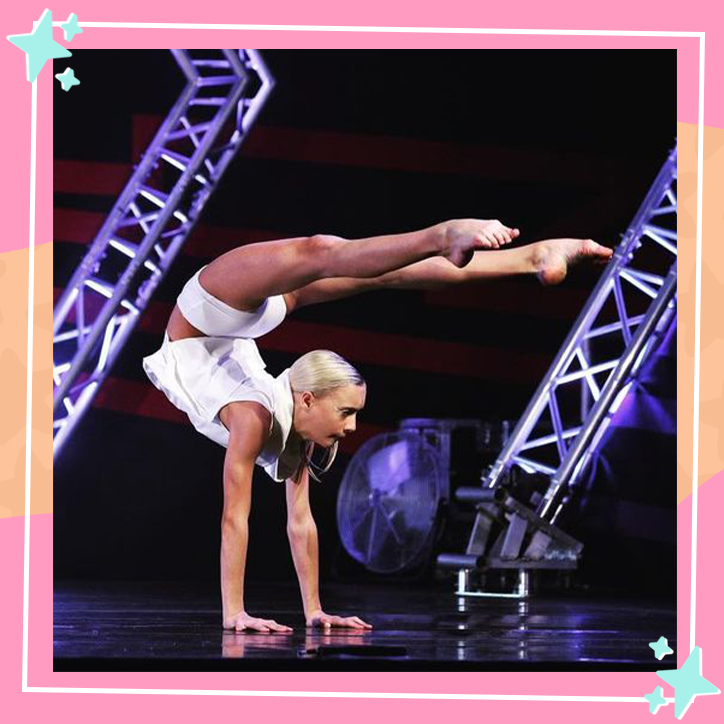 I am most passionate about…

KATIE: Dance!
I feel most confident when…

KATIE: I'm on stage.
My biggest dream is…

KATIE: To attend Julliard.
The advice I want to share with other girls…

KATIE: Kindness matters! There's nothing to gain from being mean to others. Be kind always, so at the end of each day you feel good about the choices you've made. You never know how you can change one person's day, or life, by saying something nice!
Want to know even more about the Couch Sisters? They dished on sisterhood and their dance favs in our GIRLS WITH INFLUENCE spotlight!