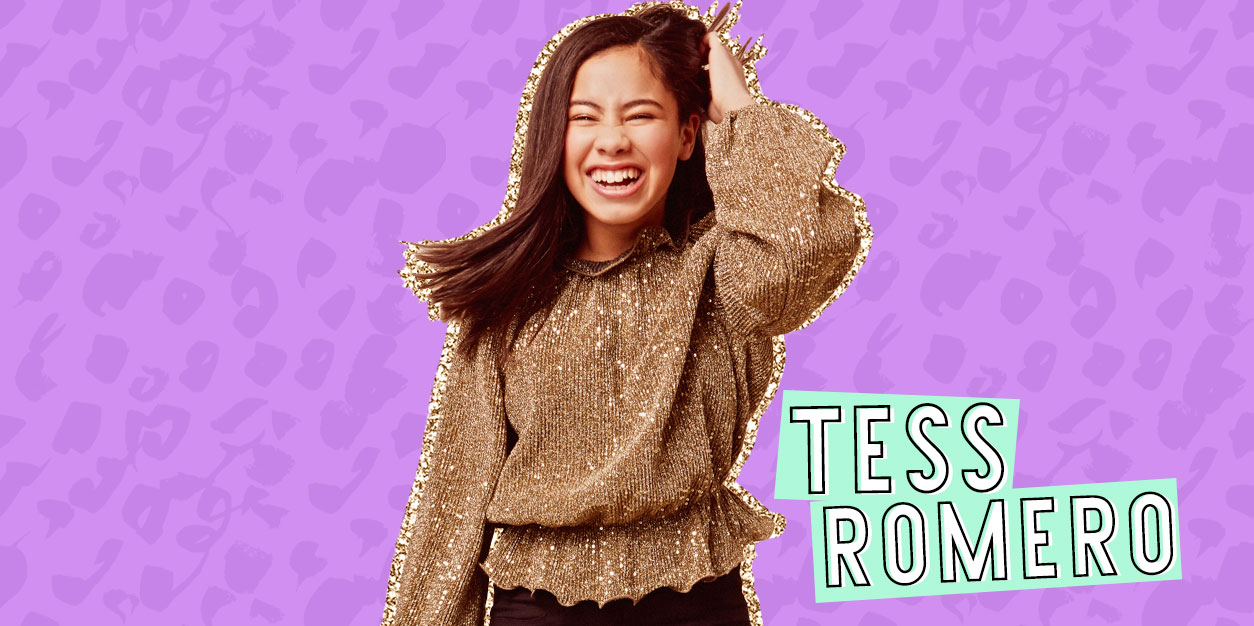 Tess Romero on Diary of a Future President and her Disney Favs
Diary of a Future President is one of our favorite shows on Disney+ right now. That's why we were super excited to catch up with one of the series stars, Tess Romero!
Tess stars as Elena Cañero Reed, a 12-year-old girl who eventually grows up to become president. Watching Elena navigate everything from her first time in detention to figuring out how her mom's new boyfriend fits into their family dynamic shows viewers that growing up is never simple. Even if we grow up to be super successful, the journey to get there is filled with challenges and mistakes.
Get to know Tess Romero as she dishes on Diary of a Future President, her female role models, and more!
Get to Know Tess Romero: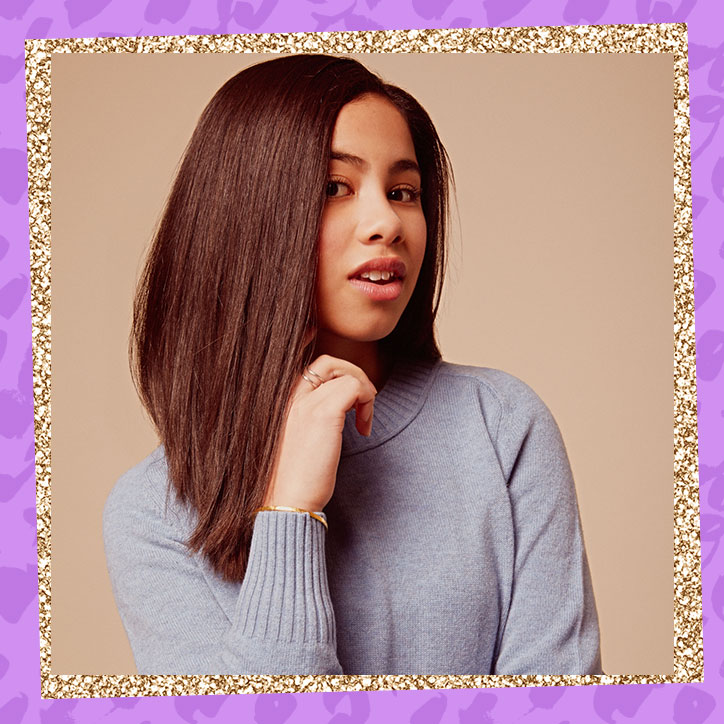 Tell us about your new show, Diary of a Future President! What can fans expect to see?

TESS ROMERO: Diary of a Future President is a coming of age comedy about a young Cuban-American girl who grows up to become the president, but for now she has to get through the challenges of being in middle school. The first six episodes are now available on Disney+, and you can expect the show to get bigger and better from here on out!
What can you share about your character, Elena? Do you share any similarities with her?

TESS: Elena is confident, opinionated, and a bit nerdy; a lightning-in-a-bottle type girl. She's also super smart and mature beyond her years, although she definitely has some growing up to do, which I can relate to!
What has it been like being able to portray such an empowering character?

TESS: I feel so honored to be able to play Elena because she is definitely empowering and inspiring and a role model for myself and (hopefully) others, yet she's also a normal, relatable kid who is going through all the same challenges of growing up that people everywhere have to go through.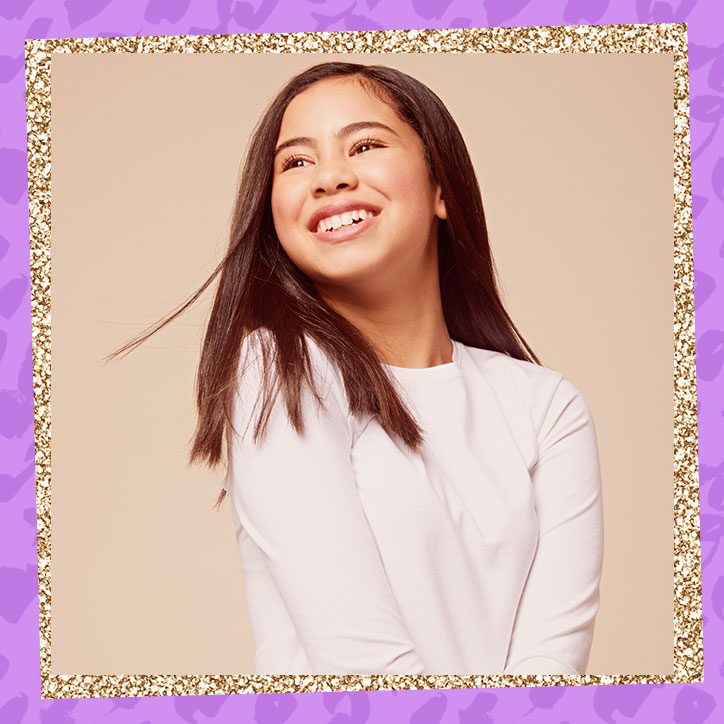 You had the opportunity to work alongside the amazing Gina Rodriguez! Did she share any advice with you?

TESS: YES! How lucky am I?! Working with Gina was amazing and so much fun! She was incredibly supportive and did everything she could to make sure creating this show was a wonderful experience, not just for me, but everyone involved.

Gina taught me so much – not just about acting but also filmmaking and storytelling in general. One thing Gina always told me on set was to be confident in my acting choices – "You do you!"
Who are some of your female role models, and how do they inspire you?

TESS: Some of my female role models, aside from Gina and Selenis (who plays Gabi, Elena's mother, in the show) are Malala Yousafzai and Michelle Obama because they're both strong, powerful, women out there doing their thing and inspiring others to do the same.
In the show, Elena looks at her most important life moments through diary entries. Do you have a memory you like to look back on?

TESS: Yeah, my family and I went on a long trip over the summer to Thailand and Bali which was super fun and full of great memories. Of all of the family trips we've taken, that one was really special.
What are some things you like to do for fun?

TESS: I love dancing, art, drawing, painting, nail art, stage makeup, singing in my rock band, watching movies, and making videos and hanging out with friends.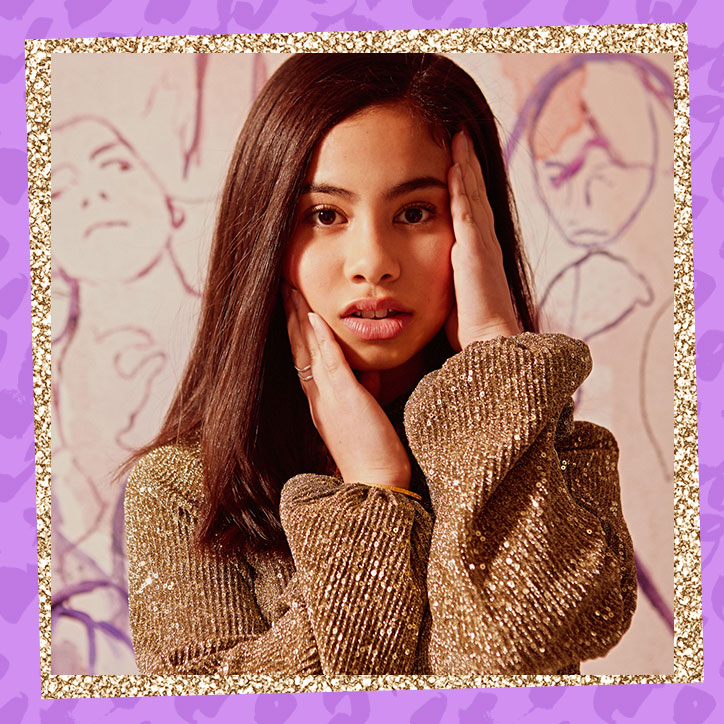 How do you make a positive impact?

TESS: I try to make a positive impact by supporting causes I believe in. I've attended marches, performed in benefit shows, & volunteered my time to help as best as I can, but there is always more everyone can do to support the causes that are important to them.
What are some of your Disney favs?

TESS: My all-time favorite Disney movie is probably Moana! Although Mulan was pretty great too. I also liked Disney Channel shows like Wizards of Waverly Place and Kickin' It, which I watched a lot growing up. I also love SparkShorts on Disney+.
Do you have any advice you'd like to share with your fans?

TESS: Yes, I would tell people to do what you love and don't stress about the things that don't really matter too much at the end of the day!
Looking for another series to watch starring an empowering Latina teen? Get to know Paulina Chávez, star of The Expanding Universe of Ashley Garcia!