Shimmering Star Spotlight: Malia Baker
Each month YAYOMG! selects a Shimmering Star to spotlight. Follow along as we shine a light on girls who represent kindness, positivity, empowerment, philanthropy, drive, and confidence. They're sure to inspire you!
If you're all about the girl-power fueled Baby-Sitters Club series on Netflix or getting your scare on with Are You Afraid of the Dark?: Curse of the Shadows, you likely recognize our newest Shimmering Star, the amazing Malia Baker!
Malia is an actress and activist who shines bright in everything she does. She's a true Shimmering Star in every sense of the word, and we're so excited to be able to feature her this month. She's currently starring in Are You Afraid of the Dark? as Gabby Lewis, a sporty, overscheduled, and outspoken teen who isn't afraid to stand up for herself – or her friends!
From the sweet and empowering Mary-Ann Spier to the fierce vibes Gabby Lewis brings to the Midnight Society, Malia always puts a little bit of herself into the strong girls she portrays on screen.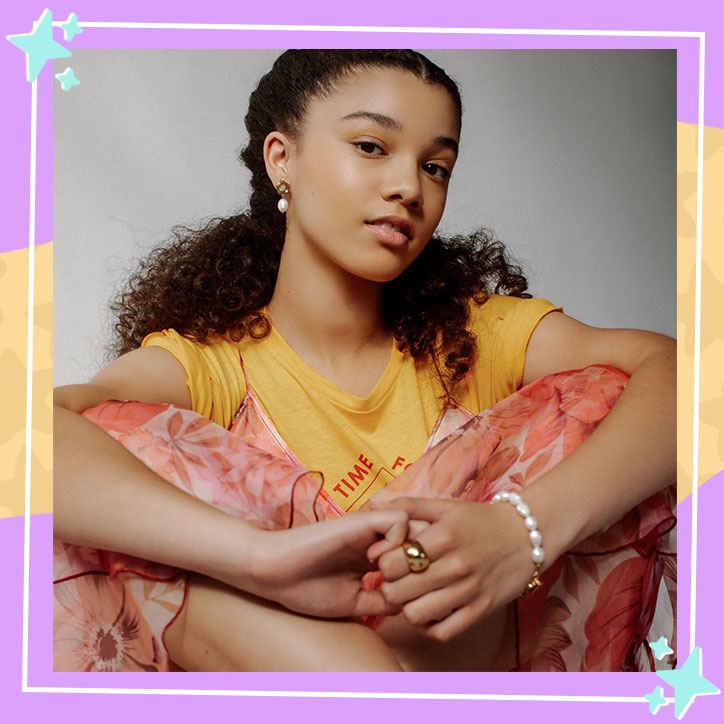 When she isn't busy bringing your favorite fictional friend groups to life, Malia is a passionate activist! She has worked alongside organizations like GirlUp, The Trevor Project, and RAINN, been a speaker for Girls.20, Girl Guides of Canada, Zahara's Dream, and Forbidden Topic, amongst other impressive social justice initiatives – and she doesn't plan on stopping anytime soon!
Malia cares deeply about using her voice and her platform to shake up the status quo and shine a light on issues facing young people today. "I hope that by using my voice and raising awareness of these topics that I am making a positive impact as part of generation equality.", she shared with YAYOMG!
Get to know Malia Baker as she opens up about her favorite fictional squads, her work as an activist, and her advice for her fans!
Get to Know Malia Baker: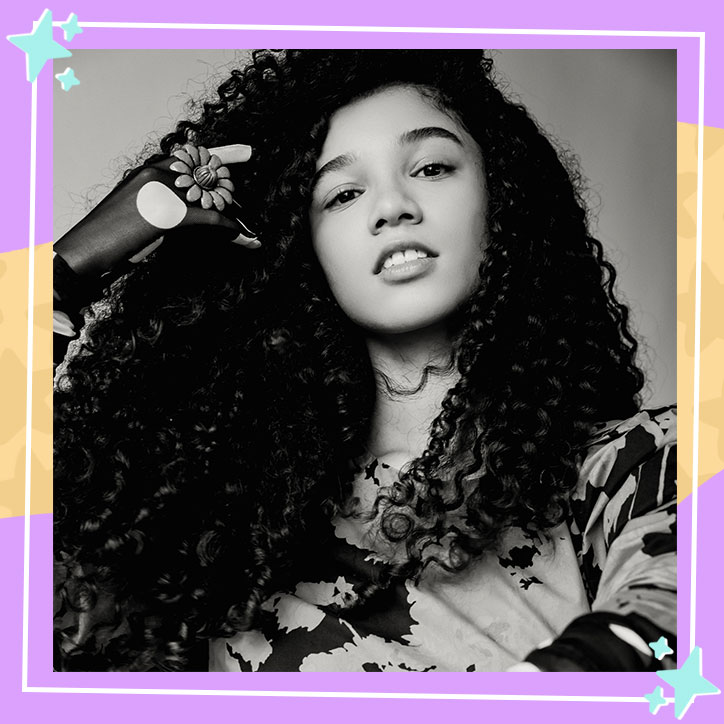 Tell us a little bit about YOU!

MALIA BAKER: I love music, whether I'm listening to it or playing my instrument, and my taste is all over the place! I can't wait to travel and learn about our world first hand, as well as go back to visit Botswana, where I was born and lived until I was two years old. I have been obsessed with fairies and pirates for a concerning amount of time, and I don't plan to let that magic go anytime soon!
You star as Gabby Lewis in the newest season of the Are You Afraid of the Dark? miniseries. What was it like working on the show?

MALIA: I loved working on Are You Afraid Of The Dark? It was my first taste in the horror genre. I learned a lot of new things, from how to perfect the "horror scream," to being able to see how they make it look so scary in the final cut. I hope I get to work in the genre again in the near future!
From the Midnight Society to the Baby-Sitters Club, you've had the chance to become a part of two totally iconic squads! Who are some of your favorite fictional friend groups from tv/film?

MALIA: So true, I really have! My favorite fictional friend groups from television and film are probably the Friends friends group, the New Girl friends group, and how could I not include The BSC girls and The Midnight Society!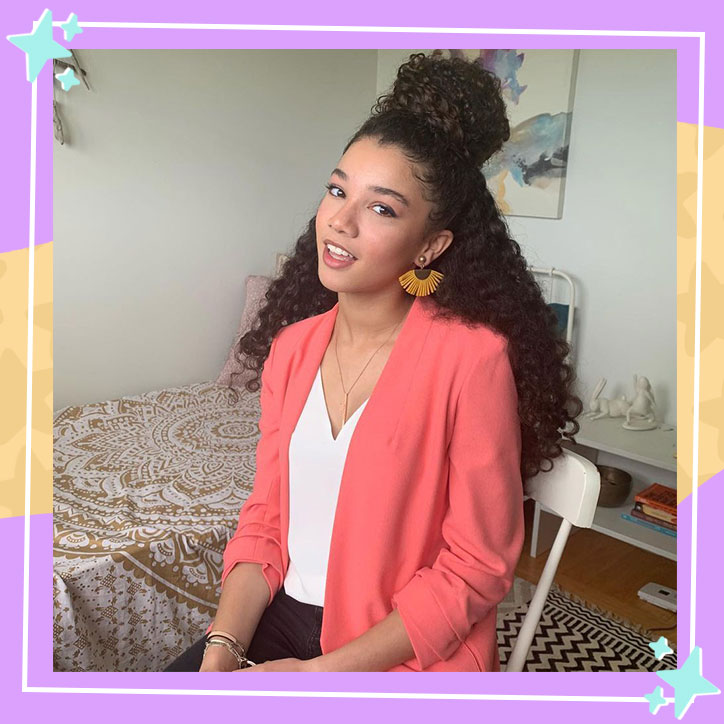 You're a passionate activist who's always speaking out about the causes you care about. What inspired you to use your platform as a megaphone for change?

MALIA: I have been passionate about using my voice even before I started acting. I remember taking every opportunity to learn more and to use my voice for others at a young age. It was honestly a gut feeling that I've had since forever that I would do something for others someday, but I didn't know what that was.

When I started using my voice, I felt like I had found my niche, the 'it' moment for me. Having the opportunity to utilize my platform for change is what fires me up! I use my platform to speak on important matters – I feel that it's my responsibility to bring such important issues to the forefront to activate change!
How do you shine bright?

MALIA: I shine bright by spreading positivity wherever I can. Whether that's through commenting on Instagram posts, complimenting someone on the street, checking in with my friends over FaceTime, or even just sitting down and having a cup of tea with my family.
The women who inspire me are…

MALIA: The women who inspire me are Viola Davis, Greta Thunberg, Malala Yousafzai, Greta Gerwig, and Yara Shahidi.
I am most passionate about…

MALIA: I am most passionate about film and television and using my voice for various issues that are important not only to me but also to traditionally underserved and marginalized communities. The lives that are being affected by said issues.
I feel most confident when…

MALIA: I feel most confident after a day of accomplishments and opportunities at home in sweats!
My biggest dream is…

MALIA: My biggest dream is to inspire others and to create a future that I am happy to be a part of!
The advice I want to share with other girls…

MALIA: Don't give up! Although it sounds incredibly cliche, it's true. Keep persisting, and stay determined because something will happen eventually, it just takes you consistently showing up how you want to be in this world.
Want to know more about Malia Baker and the Baby-Sitters Club squad? We caught up with the girls to chat all things BSC and being a part of such an empowering series!