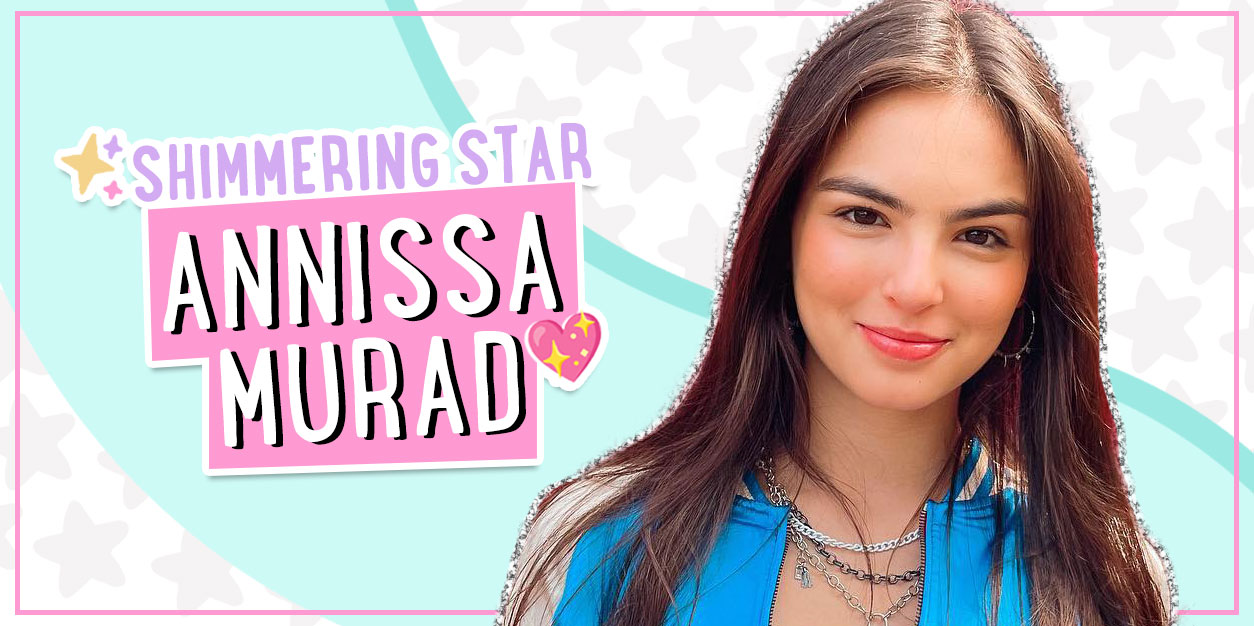 Shimmering Star Spotlight: Annissa Murad
Each month YAYOMG! selects a Shimmering Star to spotlight. Follow along as we shine a light on girls who represent kindness, positivity, empowerment, philanthropy, drive, and confidence. They're sure to inspire you!
August has arrived, and what has us living for the hope of it all is this month's Shimmering Star, London-based singer-songwriter Annissa Murad!
A self-proclaimed city girl passionate about making music and film, this talented sixteen-year-old is making her dreams come true! Guitar in hand, Annissa loves sharing the ups and downs of her life through her songwriting and music videos. Listening to Annissa's music has always felt like getting a peek into her innermost thoughts, so when she announced that her first-ever EP was called Diary of the Girl Next Door, we had a feeling they would be her best songs yet.
Her new 3-song EP really does feel like peeking into the pages of her diary, documenting how she was feeling throughout phases of a crush that didn't quite work out. From Chill Out, a song about wanting to take things slow and enjoy the beginning of a new relationship, to the more introspective Bad @ Luv, Annissa's self-declared favorite song on the EP, these three tracks are her most personal yet, and bring her signature pop-rock flair. She even shared the entries that inspired each song on her socials to connect her fans to the experience even more and hosted a fun summer camp event on her Insta, a multi-day event spotlighting each track and creating experiences to interact with her fans.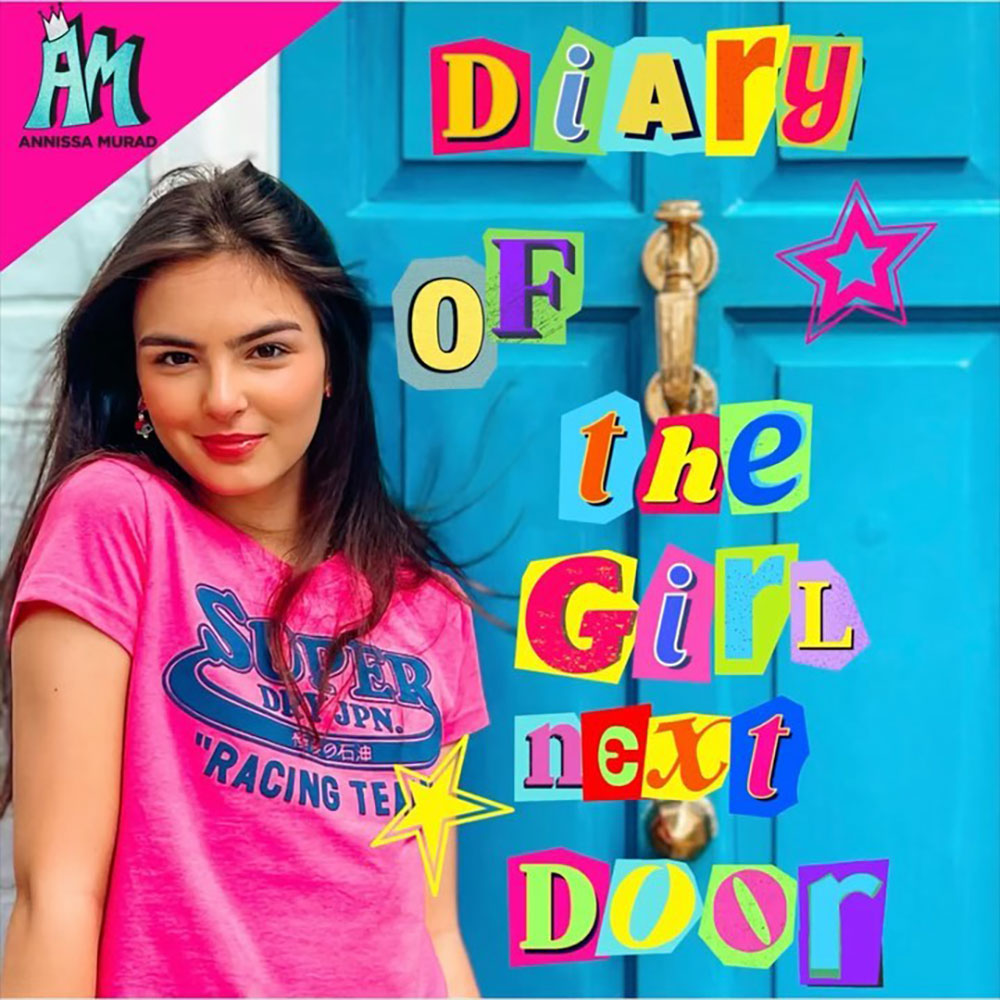 Passionate about both songwriting and film, Annissa is always hands-on from start to finish when it comes to her career. From writing the songs to planning teaser content and directing (and starring) mini-movies for each track, Annissa is the mastermind behind it all and is determined to make her mark on the industry.
So what's next for her? She's still sharing the excitement of her new songs with her fans, and the Diary of The Girl Next Door era is far from over. She told us that she's working on piano versions for each of the tracks, a project that is very close to her heart. "This project is particularly important to me since recently my piano teacher of over a decade suddenly passed away, and although this was devastating and sad news to me since we shared such a close bond, her last words to me were to continue my passion and pursuit for music. Therefore, by creating the piano versions of my songs, I am hoping to take her words in stride and keep her word alive."
Get to know Annissa Murad as she dishes on her new EP, what goes into crafting a new era, and why she loves living in London!
Get to Know Annissa Murad: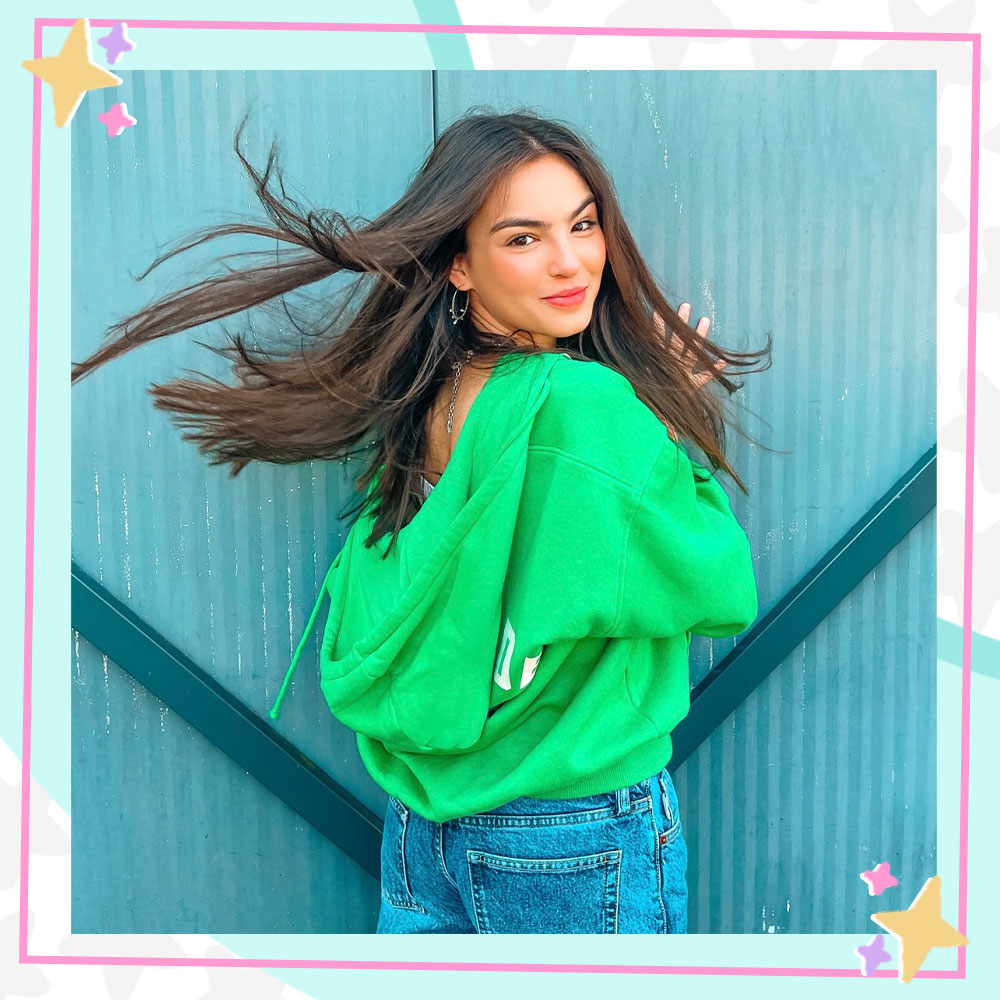 Tell us a little bit about YOU!
ANNISSA MURAD: First of all, thank you so much for having me. I always have so much fun talking with YAYOMG!
I am half Afghan and half Italian, but I was born in London. London is such a big part of who I am, and I think I'll definitely always be a city girl at heart. It never ceases to inspire me, and that's why if you watch my music videos, you will almost always spot a fragment of the city because if it's a part of me, I also want it to be a part of the art I create.
Also, not many people would guess it, but the people are also such gems! When I was shooting the Ice Cream Mess video and thought we should have a break in the afternoon, we went through the little stalls in Notting Hill's Portobello Market. I saw these pink heart-shaped sunglasses glasses laying on a stool, so as you do, I said, "oh my gosh, how cute are those!" and the owner of the shop overheard me and gifted them to me for free, which is SO sweet and that lead to their little appearance in the music video.
I just think London is such a spontaneous city where lucky coincidences always seem to happen to me, which I think really helps add an extra touch of magic to my songs!
You just released a new EP, Diary of the Girl Next Door! What was your inspiration behind the new songs, and which track are you most proud of?
ANNISSA: Yes! These songs on my EP are really special to me because I wrote them about this one person I had liked a lot. I don't think I've ever liked someone that much, so they inspired some pretty interesting, vulnerable, and different songs.
I'd have to say Bad @ Luv is the track I'm most proud of because it's the most mature song I've released and definitely the most thoughtful and self-reflective. I feel like we've all messed up at times, even when we've had good intentions, which is what makes the messing up even more painful, and therefore I was really proud to have been able to express my feelings in a song I really liked.
Leading up to the release, you hyped up fans by sharing lots of teases like puzzles, diary entries, and mini-movies – and you're the mastermind behind it all, from concept to direction. Tell us a little bit about what goes into crafting a new era.
ANNISSA: For me, crafting a new era is like crafting a whole world for my music to live in. I enjoy it so much that it's almost like planning a party. You get to choose the decorations and customize it just how you want, and what's more, it's not only fun for me but also for the fans!
I also loved the process of making the mini-movies for each song because I have the biggest passion for film. In fact, when I turned 13, I basically had a movie-themed party since we hired a massive movie tent with fairy lights and everything in my back garden to watch Good Boys with my friends, so the fact that I get to blend my two favorite things: music and film, is just the most exciting idea to me.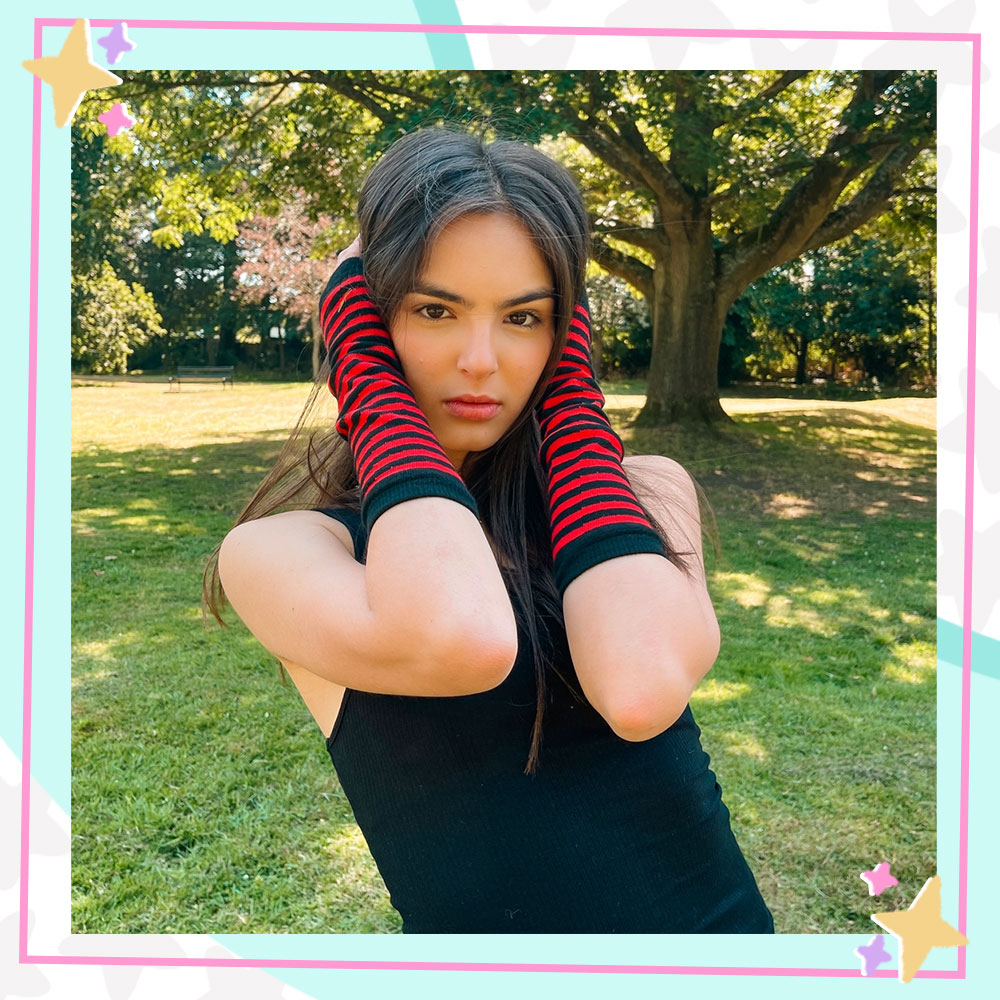 What's the next step you'd like to take as an artist?
ANNISSA: The most important step I want to take is to constantly be improving my lyrics. One of my favorite co-writers (Kim McLean), who funnily enough taught Taylor Swift's songwriting partner, always pushes and inspires me to read poetry, teaching me how to analyze it like a songwriter.
I also would love to one day in the future create film/TV to accompany my songs, because I've always been drawn to music, screenwriting, and directing. When I was 10, I even wrote a script called The Terrible Teachers about my primary school and at the time somehow thought it was the best invention ever.
I also can't forget how me and my brother would make iMovies on our foggy iPads hoping we'd be the next YouTube viral sensation!
How do you shine bright?
ANNISSA: I think what makes me shine bright is the passion I have for my career. There is not one part of it I would exchange for another, I love making music, performing, writing, editing, filming, strategizing, learning, perfecting, engaging with fans, doing interviews, and constantly trying to improve!
The women who inspire me are…
ANNISSA: Taylor Swift because I love her songwriting skills and work ethic, Chiara Ferragni since I love her entrepreneurial skills and her positivity during hardship (she is also a fellow Italian role model to look up to), and my mum who simply inspires me in every walk of life.
I am most passionate about…
ANNISSA: Music, film/TV, and writing poetry.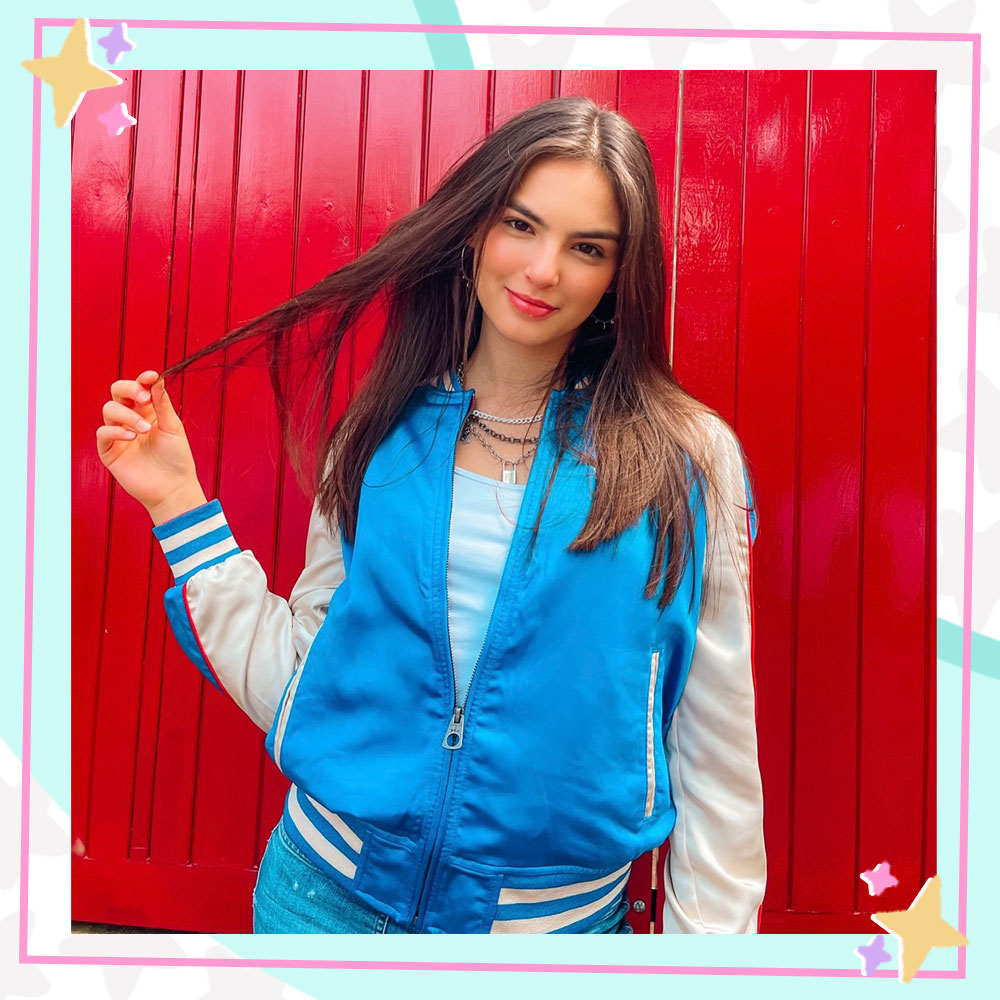 I feel most confident when…
ANNISSA: I feel most confident when I know I've tried my best because that's the only thing we can control at the end of the day.
My biggest dream is…
ANNISSA: I would love to one day have my music touch people's hearts. For example, a few days ago I was listening to Billie Eilish's new song for the Barbie Movie soundtrack, and oh my god it touched me! The skill she has to craft music that can elicit emotion from within someone is so admirable and a skill I'm working on obtaining for the future!
The advice I want to share with other girls is…
ANNISSA: Don't stress over the little things because before you know it, you'll regret dwelling on things that didn't matter. Just live in the moment and make sure you're enjoying yourself!
⭐️CATCH UP ON OUR LATEST POSTS👇🏼:
✨MORE ANNISSA: Peep our previous convo with Annissa Murad & find out her Y2K favs & deets about how she plans out her music videos!
💖ISLAND ADVENTURE: We went hands-on with Hello Kitty Island Adventure, a must-play new game for cozy gamers & Sanrio fans!
✨QUIZ TIME: Which summer treat should you snack on? Take our quiz to find out!