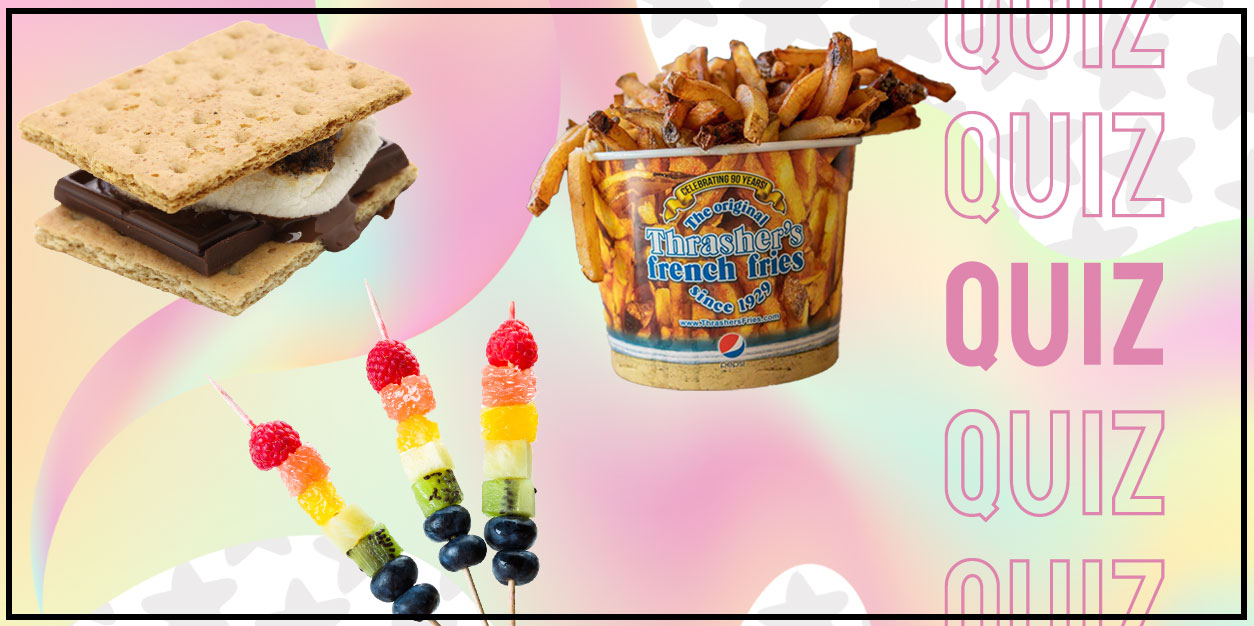 Plan Your Summer & We'll Tell You Which Summer Treat to Snack On
You only get a few weeks of relaxation in between the last day of school goodbyes to taking pictures on your front steps in your first day fit, so it's essential you make those weeks count!
Whether we can find you planning an epic pool party, packing your suitcase for your annual family vacay, or eating popsicles and having a water balloon fight in the backyard with your besties, we know you're soaking up every moment of your summer break. No matter how you spend your time kicking back during those blissful few weeks of homework-free time, we can all agree on one thing – summer snacks are seriously unmatched!
From crispy, salty boardwalk snacks to roasting marshmallows around a bonfire, and juicy watermelon at summer picnic, we all have a favorite summer treat we look forward to each year. Want to know which warm-weather treat is the perfect snack to match your summer plans? Take the quiz below to find out!
QUIZ: Plan Your Summer & We'll Tell You Which Summer Treat to Snack On:
Ready to make a splash this summer? Tell us all your fav activities, and we'll share the summer treat you should snack on!
🌺CATCH UP🌺:
✨SUMMER VIBES: Pack this book in your beach tote for a heartwarming summer reading moment. Enter our Lolo Weaver giveaway!
💖HEART EYES: From Pokémon pool floats to watercolor postcards, our latest HEART EYES list is filled with endless summer fun!
✨GIRL POWER: From teen booksellers to sisters who create study supplies, get inspired by our GIRLS WHO SHINE series!