Shimmering Star Spotlight: Bella Cianni
Each month YAYOMG! selects a Shimmering Star to spotlight. Follow along as we shine a light on girls who represent kindness, positivity, empowerment, philanthropy, drive, and confidence. They're sure to inspire you!
Summer is in the rearview and homework is on the horizon, but our Shimmering Star, the multi-talented Bella Cianni, is dancing into September in full force, inspiring her fans to "Be Perfecto, Be U."
Discovering her love of performing at 8 years old, Bella is no stranger to being in the spotlight. Her sparkling personality, fierce fashion sense, and epic dance moves shine through every performance. Whether it's a simple practice routine, a major performance, or one of her fan-favorite cover videos of everyone from Pink to Camilla Cabello, Bella puts everything she has into her craft. With her 14th birthday just days away, she's ready to show the world who she truly is and hopes to empower her fans to embrace what makes them special. She's just getting started, with plenty of top-secret projects in the works that are sure to showcase her endless talents.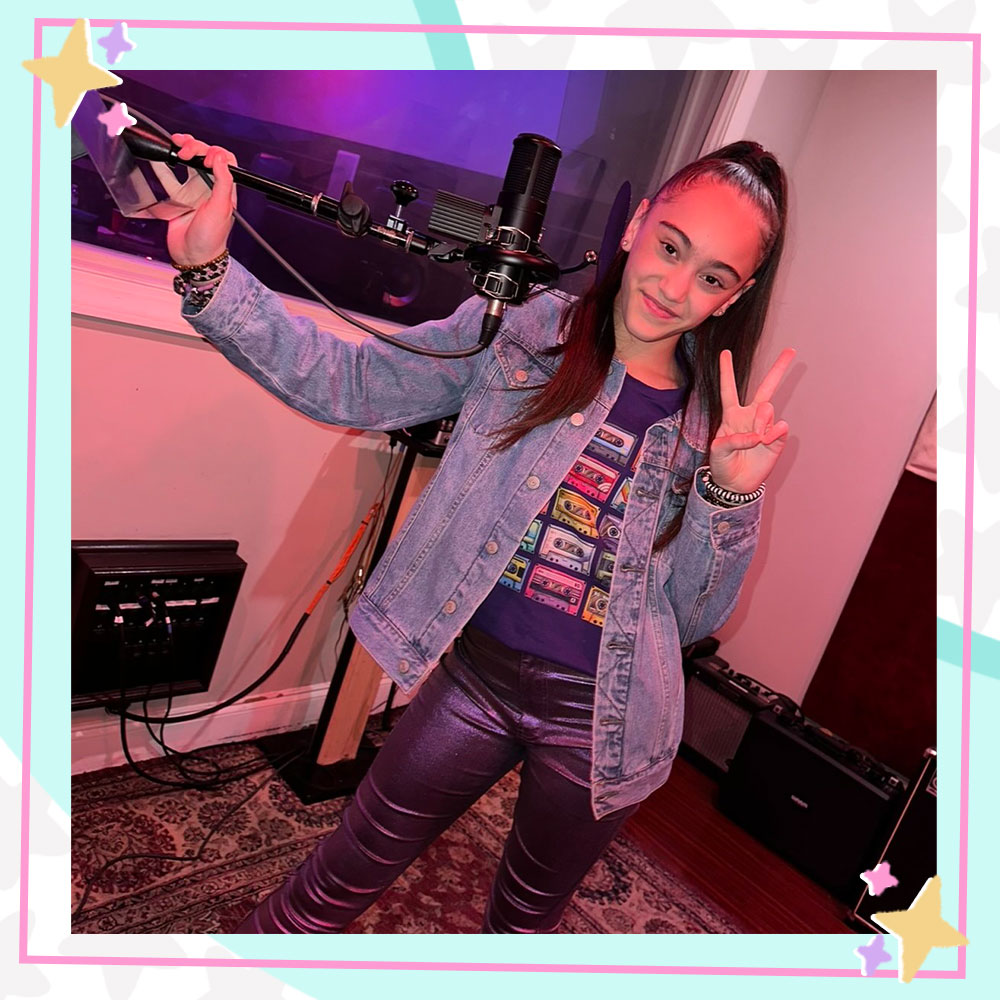 When she's not performing, Bella loves riding bikes, playing guitar and piano, and spending time with her friends. In addition to spreading kindness and positivity amongst her fanbase, she also gives back to those in need. "Every Christmas, I purchase toys and arts and crafts to donate to one of my local children's hospitals. I also help my family raise funds and create fundraisers to help children of fallen heroes such as firefighters, police officers, first responders, and the military. We also put together meals for veterans for Thanksgiving."
Get to know Bella Cianni as she dishes on her passion for performing, the amazing women she admires, and the legacy she dreams of building!
Get to Know Bella Cianni: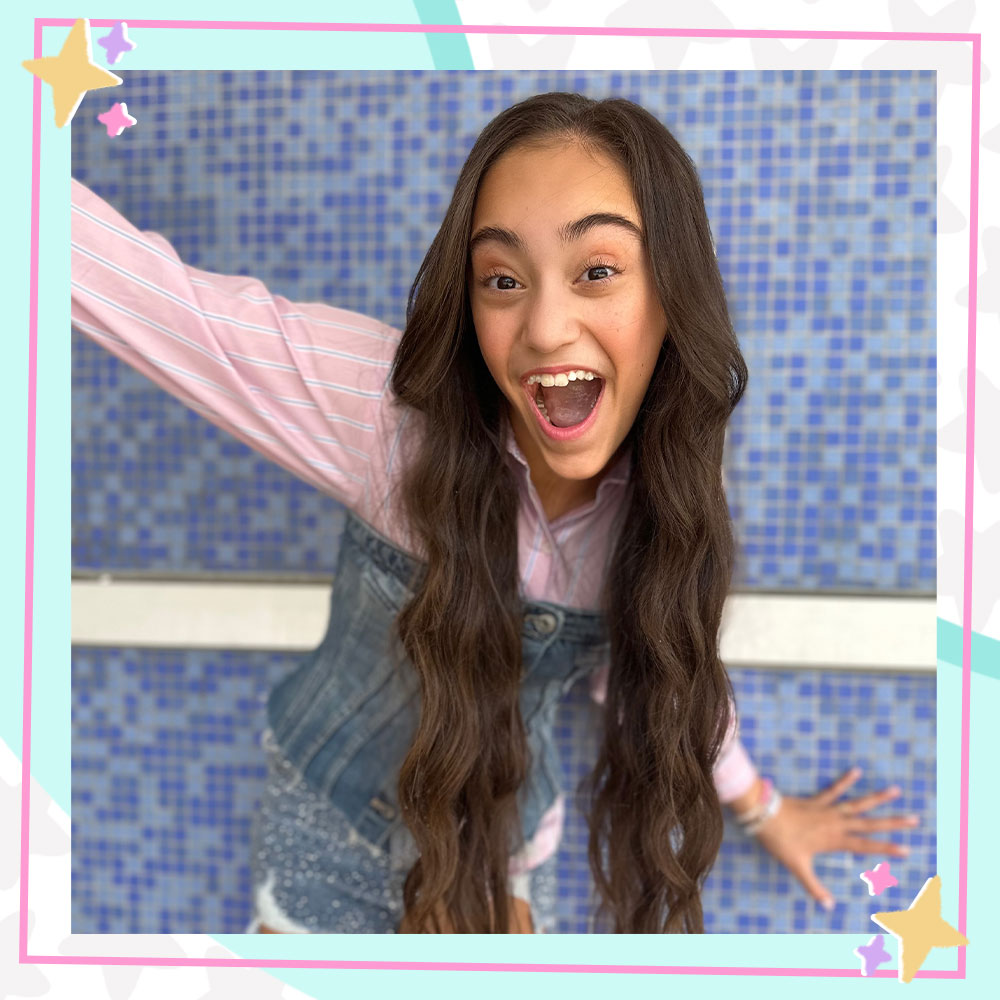 Tell us a little bit about YOU!
BELLA CIANNI: Hey guys! My name is Isabella Cianni Llerena, but most people know me as Bella Cianni. I am Hispanic Cuban American, and I love to perform, sing, and dance.
When I'm not on stage, you can find me training, riding my bike, playing guitar and piano, spending time with my family and friends, or definitely at the mall.
How did you get started as a dancer, and what do you love most about it?
BELLA: I started dancing at 8 years old. I fell in love with it immediately, and it has become one of my passions ever since. What I love most about it is that I can express how I am feeling through my movement.
What are three songs that always get you dancing?
BELLA: Let's Get Loud by Jennifer Lopez
Bang Bang by Jessie J, Ariana Grande, & Nicki Minaj
Conga by Gloria Estefan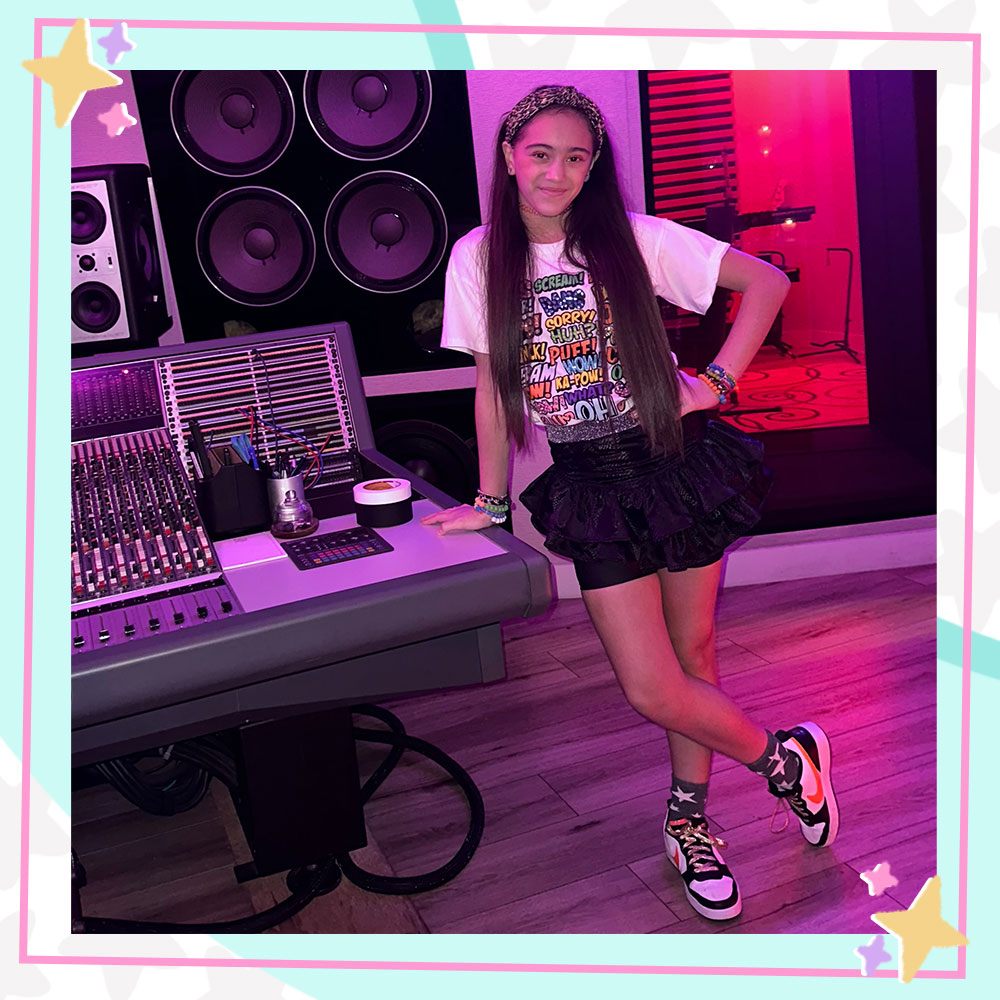 What are you currently most excited about?
BELLA: I'm super excited about some top-secret projects in the works that I hope to share soon! Meanwhile, I'm looking forward to being myself and showing the world who I truly am.
How do you shine bright?
BELLA: I believe that the sky is filled with stars, and to shine bright, you don't need to dim the light of others. Together, the stars light up the sky. I want to use my platform to encourage others to never be afraid to shine bright.
The women who inspire me are…
BELLA: I have been raised by some strong, passionate women. My mom, grandma, and big sister inspire me every day to follow my dreams.
Some women artists who inspire me are JLo, Camila Cabello, Celia Cruz, Becky G, Shakira, Pink, Ariana Grande, Jenna Ortega, Selena Gomez, and Gloria Estefan, to name a few.
I am most passionate about…
BELLA: Dancing, singing, and being myself while inspiring others!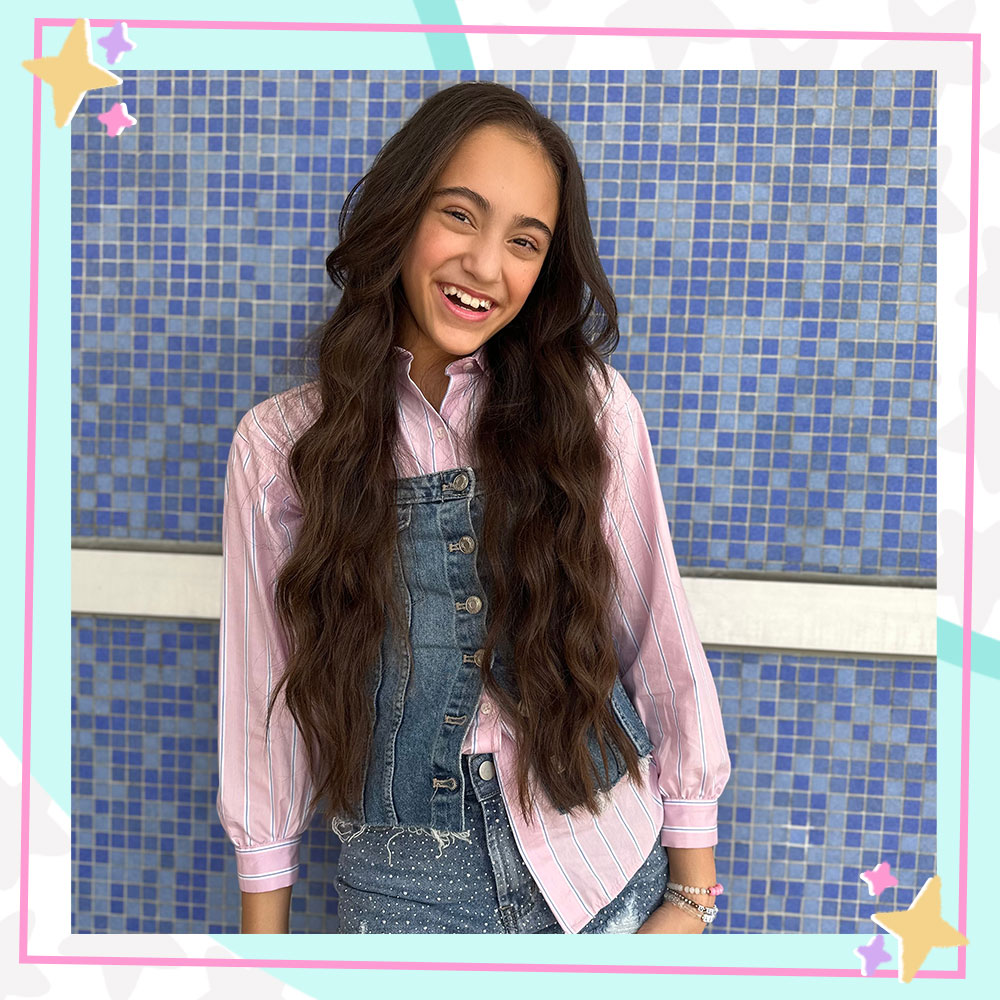 I feel most confident when…
BELLA: I'm on stage sharing what I love so much. I have always dreamt of being a performer. I love being on stage and seeing everyone's faces light up with smiles! I always knew I wanted to inspire others to believe in themselves.
My biggest dream is…
BELLA: My biggest dream is to be known worldwide. To hopefully be like JLo, who is a singer, dancer, actress, entrepreneur, and all-around businesswoman. I would love to leave a legacy one day and make a difference in the world and hopefully help and open lots of doors for others.
The advice I want to share with other girls is…
BELLA: To never doubt yourself and your worth! To believe in themselves and know they are PERFECTO just the way they are! If you work hard and are dedicated, your dreams can come true.
It doesn't matter who tells you "NO", the biggest names of today have had a hundred NO's before they got their first "YES!"
⭐️NEW FOR YOU👇🏼:
✨GIRL POWER: Embrace your girl power & catch up on our Shimmering Star Spotlight!
💖QUIZ TIME: Fingerlings are BACK, and our quiz is pairing you with the perfect Fingerlings bestie!
✨STYLE INSPO: Sparkle into the new school year with our guide to enchanting style, inspired by the Magic Mixies Pixlings!