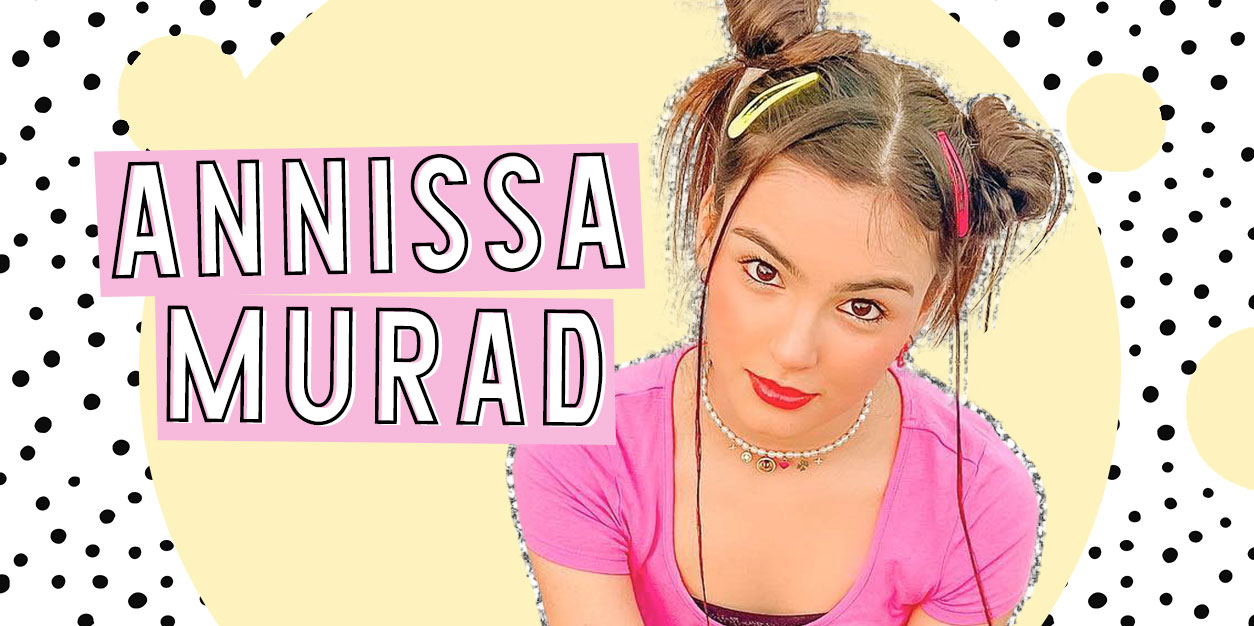 Singer-Songwriter Annissa Murad on Her Y2K Favs and Directing Her Own Music Videos
If you love Taylor Swift's storytelling skills and the high-energy carefree vibes of early 2000s teen movies, Annissa Murad is about to become your new favorite artist!
Annissa is a singer-songwriter who takes every opportunity to turn life into a mini-movie. Inspired by her life in London and her love of all things Y2K, Annissa makes music and videos that capture a moment and sound like they belong on the soundtrack of your life. With upbeat anthems about breaking free from everyone else's expectations and sweet ballads about picking yourself up when things aren't going your way, Annissa loves expressing her emotional up and downs through songwriting like her biggest inspirations, Avril Lavigne and Olivia Rodrigo.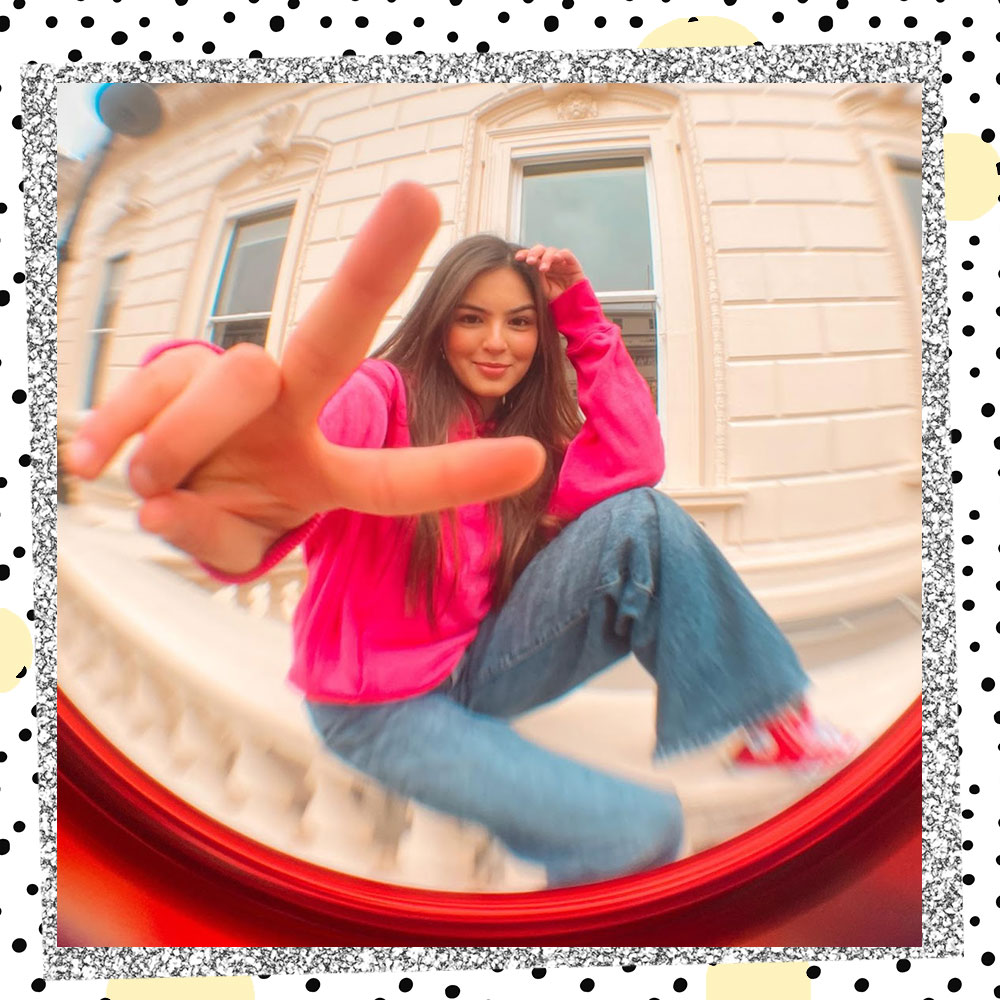 In addition to making music, Annissa also directs and edits all of her music videos. From concept to video release, she uses strolls through the city and Pinterest mood boards to plan out scenes that eventually become her music videos. She uses her videos as a way to layer even more storytelling into her music. When it's time to unwind, Annissa loves exploring London, chatting with friends over pizza and bubble tea, and watching Netflix. She's also a classically trained pianist who's been playing since she was four years old.
Get to know Annissa Murad as she dishes on directing her own music videos, connecting with her fans, and all her Y2K favs!
Get to Know Annissa Murad: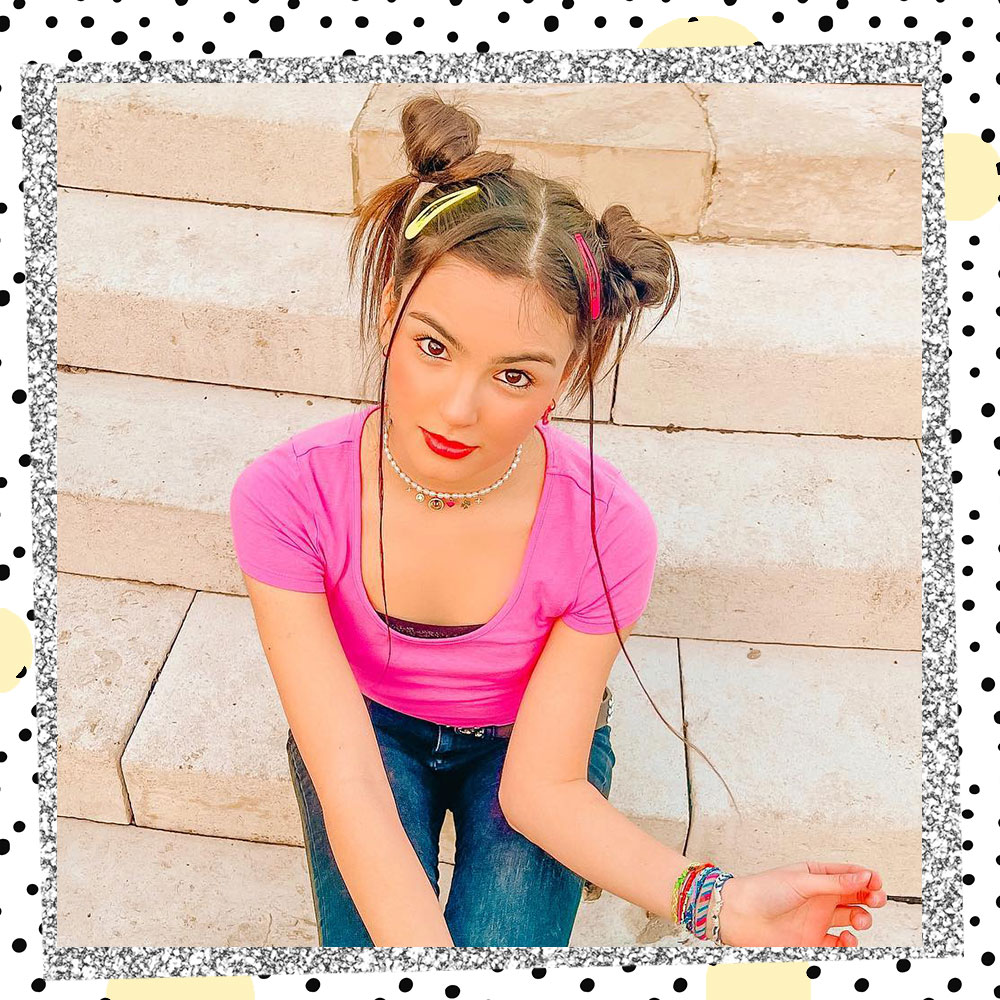 Your music is heavily inspired by the early 2000s sound and overall vibe. What is it about that era that speaks to you?
ANNISSA MURAD: Ever since I began listening to Avril Lavigne and immersed myself into the early 2000s fashion, music, film, and visuals, I was always captivated by the bubbliness (if that's a word) and carefree spirit which seemed to exude this era. When coming across the 2000s online, it truly seemed as though people were having the greatest times of their lives.
Although picture-perfect lives are far from reality, the 2000s inspired me to want to create music which emanates free-spirited energy, allowing people to channel their inner 2000, being transported to a vivid world of fun and roller-coaster emotions allowing my music to be the soundtrack to the greatest era of their lives!
What are a few of your Y2K favs?
ANNISSA: Wow! This question is so hard since I have millions of Y2K faves. If you were to open my Pinterest up right now you'd be bombarded by coloured pearl necklaces, phone charms, glitter stickers, and space buns. However I have to say in terms of movies, Legally Blonde is one of my current faves since I've just finished starring as Warner in Legally Blonde the Musical which just closed up a week ago so it has a special place in my heart.
I also cannot forget about Y2K fashion, a few must-haves in my wardrobe are definitely red converse, fingerless gloves, flared jeans, and varsity jackets!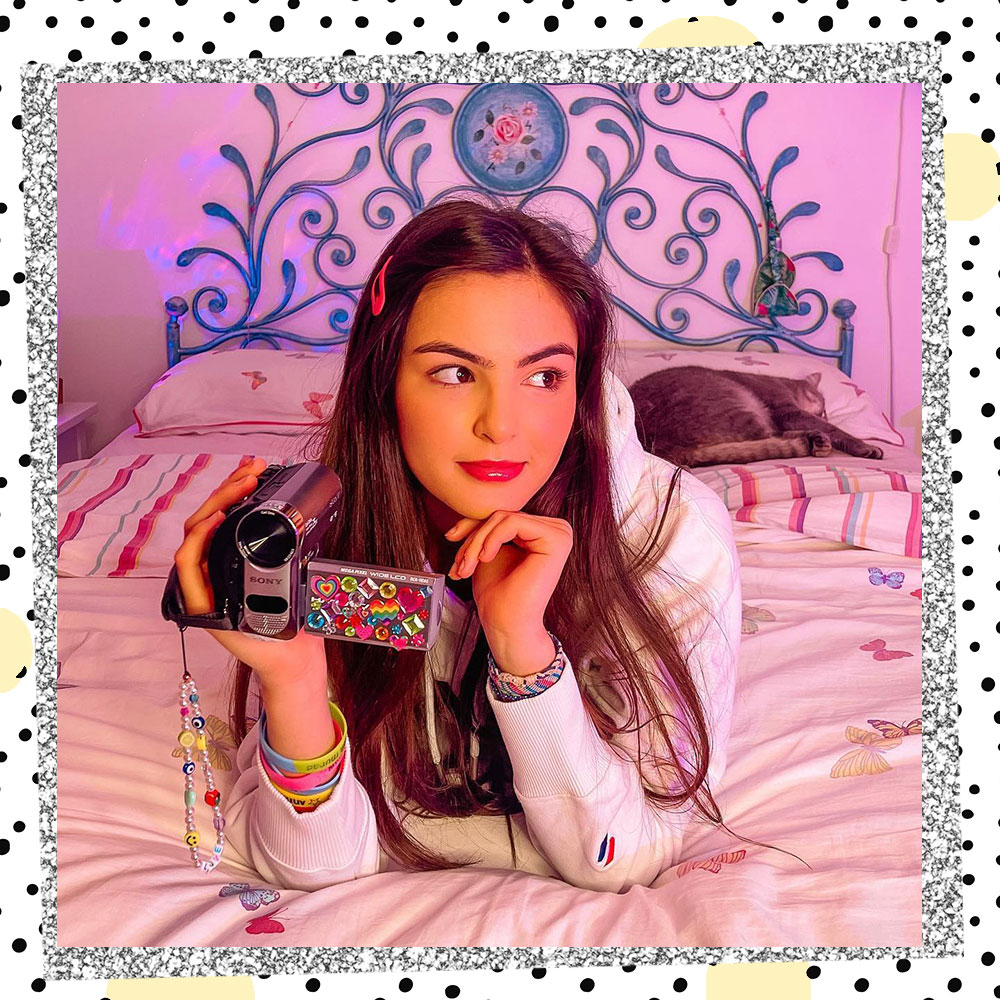 In addition to songwriting, you also direct and edit your own music videos. Give us a peek into your process:
ANNISSA: Yes! So far I have directed and edited all my music videos and to be honest it has been one of my favorite parts about the whole artistic process which goes into the release of a single.
I'm not exactly sure how, but almost every time I finish a song, I can immediately see the scenes I want to portray in the music video. Sometimes whilst I'm still working on a song, I can picture specific segments of the music video. Since storytelling is a great part of my creative process, I've always strived to create music videos which reminisce mini-movies and as a child, I'd always find myself watching and rewatching MVs like Katy Perry's Roar and Taylor Swift's You Belong with Me in fascination. Therefore, when it comes time to create my own mini-movie music videos, one of the key tools I use to bring my imagination into fruition is Pinterest. Usually on Pinterest I'll find reference shots for different scenes I've envisioned and angles I'd like to shoot from whilst also getting inspo for the outfits and props. I then get to pen and paper and make a storyboard for the music video scene by scene.
Once this is completed, it's time to shoot! All 3 of my music videos have been shot in my hometown London and what I find so special about London is that each time you set out to explore, you discover a new layer you never even knew existed. For my music video for Soundtrack To My Life, one day I was walking around and took a different route home and ended up discovering a whole army of tunnels with the most incredible graffiti. About a week later I remembered this finding and thought it would be the perfect place to shoot the very first scene of Soundtrack to My Life since the imagery really matched the energy of the single.
Being a London girl at heart, I feel as though shooting my music videos in London allows me to connect with my fans (The #AMF) on a much deeper level since they are able to get a taste of what it's like to view the world through Annissa's lens.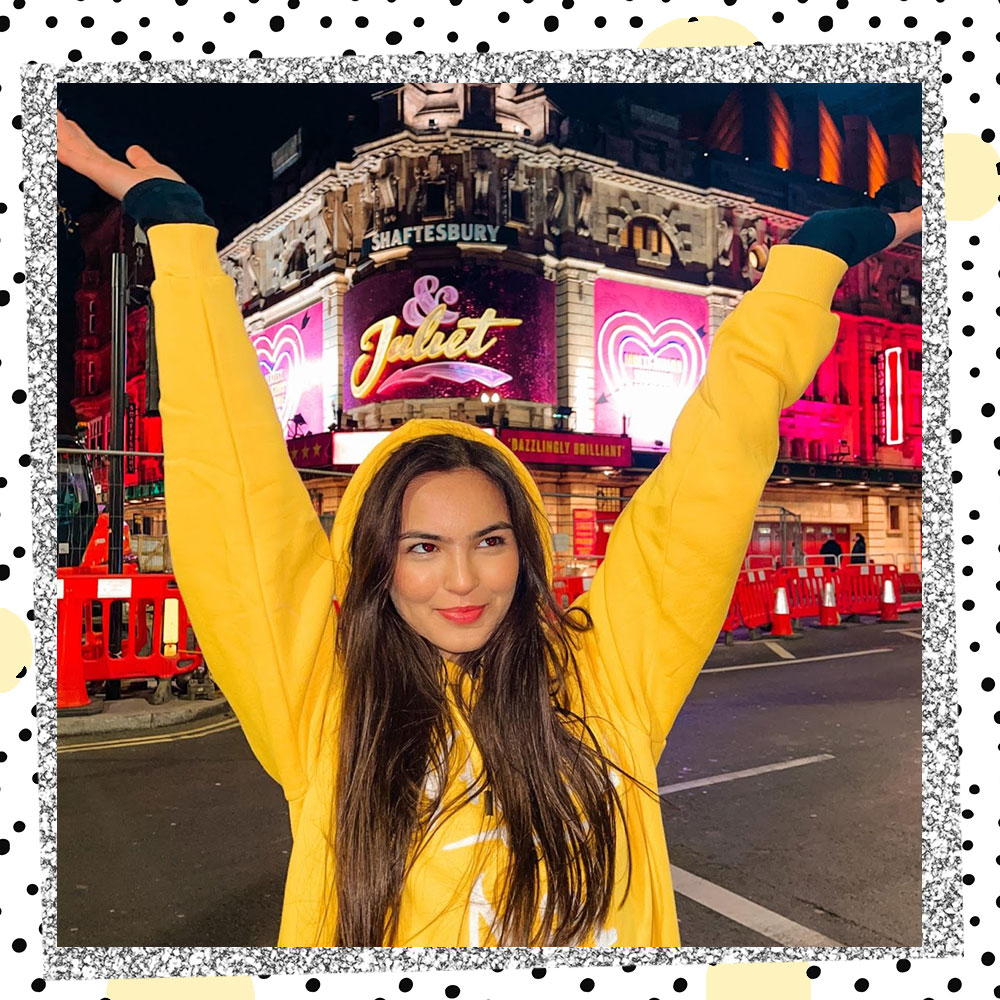 When you're not busy working on new music, what do you like to do for fun?
ANNISSA: When I'm not busy working on new music or doing anything career-related I love to channel my inner city girl and live like a true Londoner.
On a day off, you can catch me roaming the center of London in and around Hyde Park or Buckingham Palace, grabbing a bubble tea with my bestie to catch up with all the goss, and late-night dining with my family in some pretty cool restaurants. The last one we went to was Crazy Pizza and it was amazing (even for someone Italian like me)!
You do a segment on your socials called #AMFasks where your fans can ask you questions. What do you love most about connecting with your followers?
ANNISSA: Yes! I have just started a new series called the #AMFasks because not only do I want my fans to get to know me better, I also want to thank them for all the kindness, dedication, and support they have put into supporting me and my dreams.
The #AMFasks is an opportunity for me to answer their most burning questions or even give them any advice they need. I feel like nowadays, more than ever, our favorite artists are growing more disconnected from their fans by the day however, since I feel like me and my followers are truly great friends, the #AMFasks is an opportunity for us to all get together, stay connected and catch up on life too!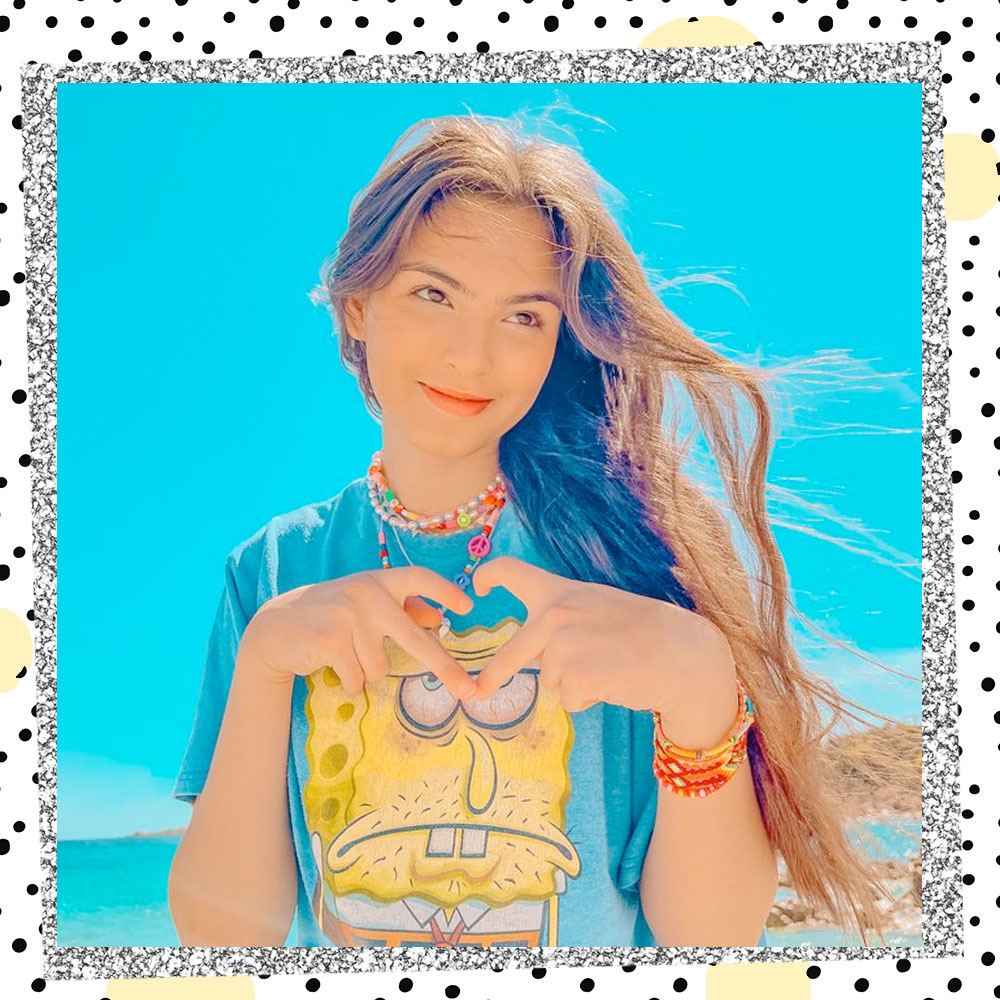 What is your biggest dream/goal for the future?
ANNISSA: Currently, my biggest goal for the future is to win a Grammy for Album of the Year!
Do you have any words of wisdom you'd like to share with your fans?
ANNISSA: One thing I would really like to share is to not be afraid of reaching out to follow your dreams. If there is something you want in life but are too scared to do, don't wait for the perfect moment to begin because what I've learned is the perfect moment will never come.
There is a really great quote which states: "There is no tomorrow and there was no yesterday; if you truly want to accomplish your goals you must engulf yourself in today." What I took from this is to not consume yourself in the past or the future, focus on what you can do right now today in order to take steps closer to where you want to be. You got this!
EVEN MORE 🌼GIRL POWER🌼:
✨SISTER STARTUP: Twin entrepreneurs Sophie & Izzy dish on their school supply business, SOZY Pencils!
💖FICTIONAL FAVS: In need of new reads? Our FIERCELY FICTIONAL series spotlights stories starring fierce girls!
✨TIME TO SHINE: Get to know actress, influencer, & content creator, Pressley Hosbach!