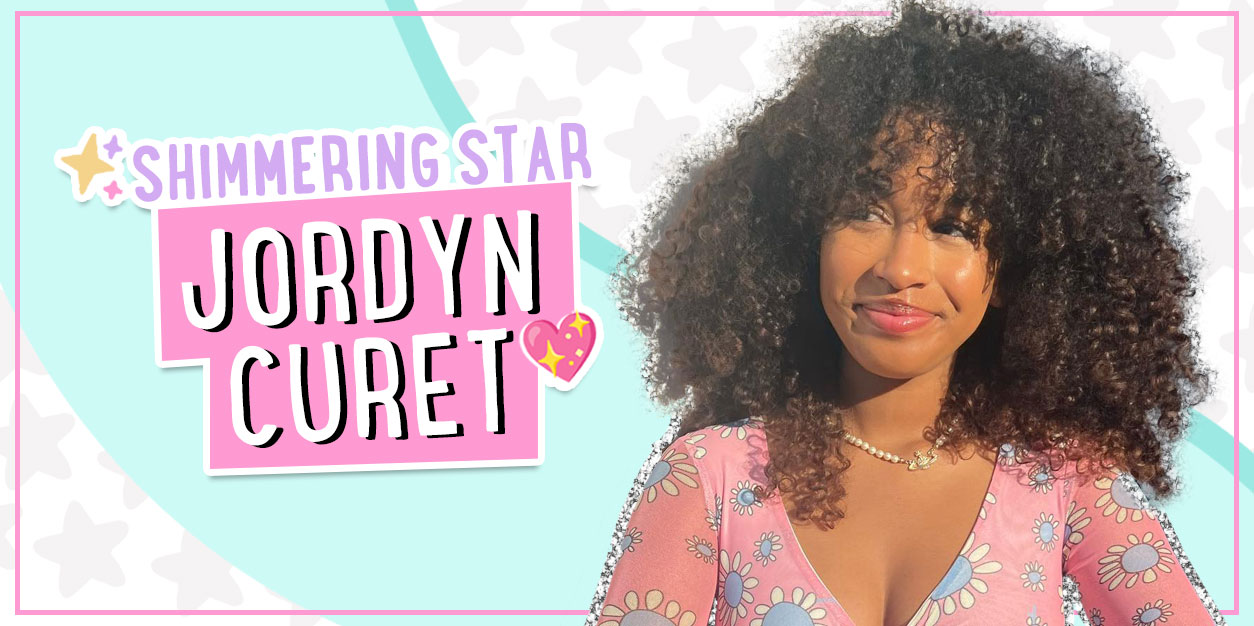 Shimmering Star Spotlight: Jordyn Curet
Each month YAYOMG! selects a Shimmering Star to spotlight. Follow along as we shine a light on girls who represent kindness, positivity, empowerment, philanthropy, drive, and confidence. They're sure to inspire you!
As April arrives, we're excited to lace up our roller skates, post up on a picnic blanket in the park, and celebrate all things Spring. Of course, we're also celebrating this month's Shimmering Star, the ever-talented Jordyn Curet!
Jordyn is a Shimmering Star to the core, shining in everything she does, from playing Shamiah on Home Economics to sharing ukelele covers on her socials and her inspiring philanthropic efforts. She has a lot on her plate, but her determination drives every choice she makes.
You'll be seeing more of Jordyn soon, too! When we asked her what she has in the works, she told us, "I have a really cool project coming out with Disney Plus this year, and fingers crossed we get the opportunity to bring Season 4 of Home Economics to you next fall! So be on the lookout for that!"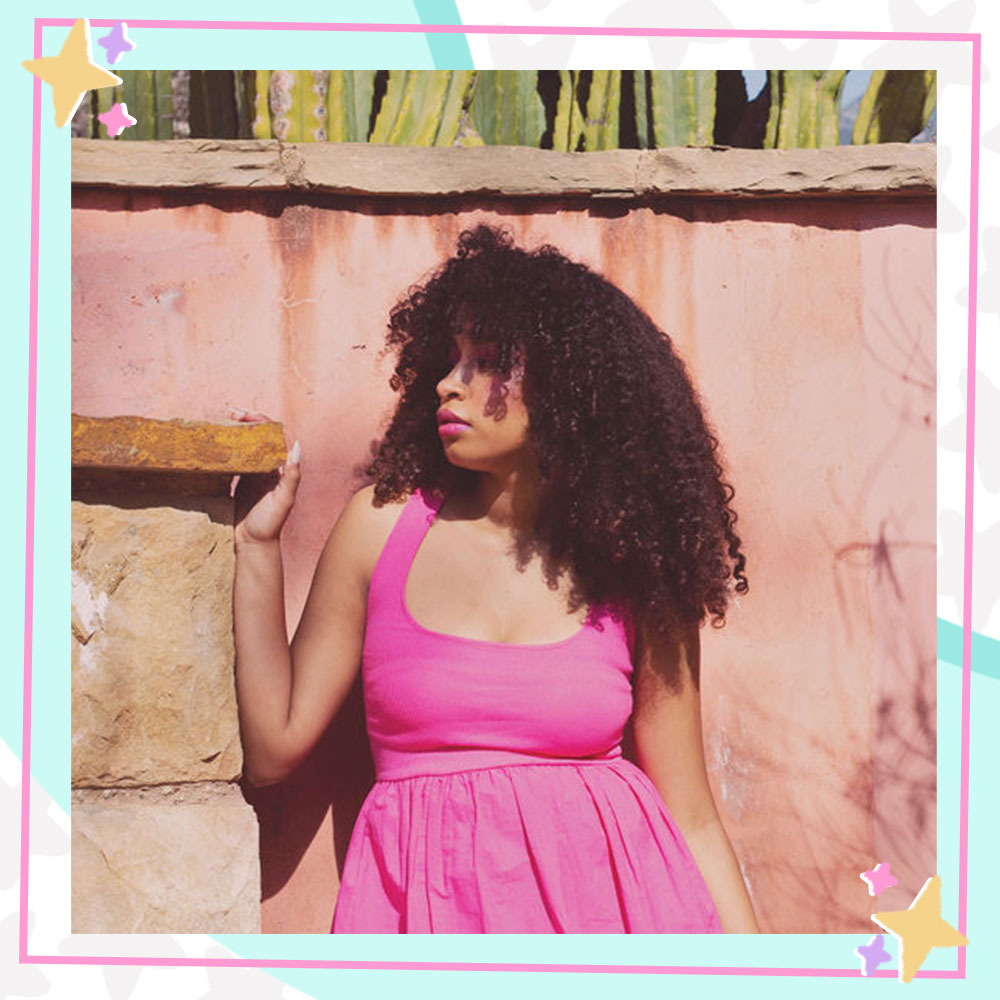 Outside of acting, Jordyn is serious about her schoolwork and volunteers her time to causes she's passionate about whenever she can. She started her own charity, Jordyn's Joy, that puts on fundraising events to support kids in need. As an adoptee, Jordyn is also passionate about supporting causes that help kids in the foster system. Her biggest goals? Starring in a movie on the big screen and using her influence to encourage others to give back.
Get to know Jordyn Curet as she dishes on what she's learned from her Home Economics character, her passion for giving back, and the inspiring way she handles rejection!
Get to Know Jordyn Curet: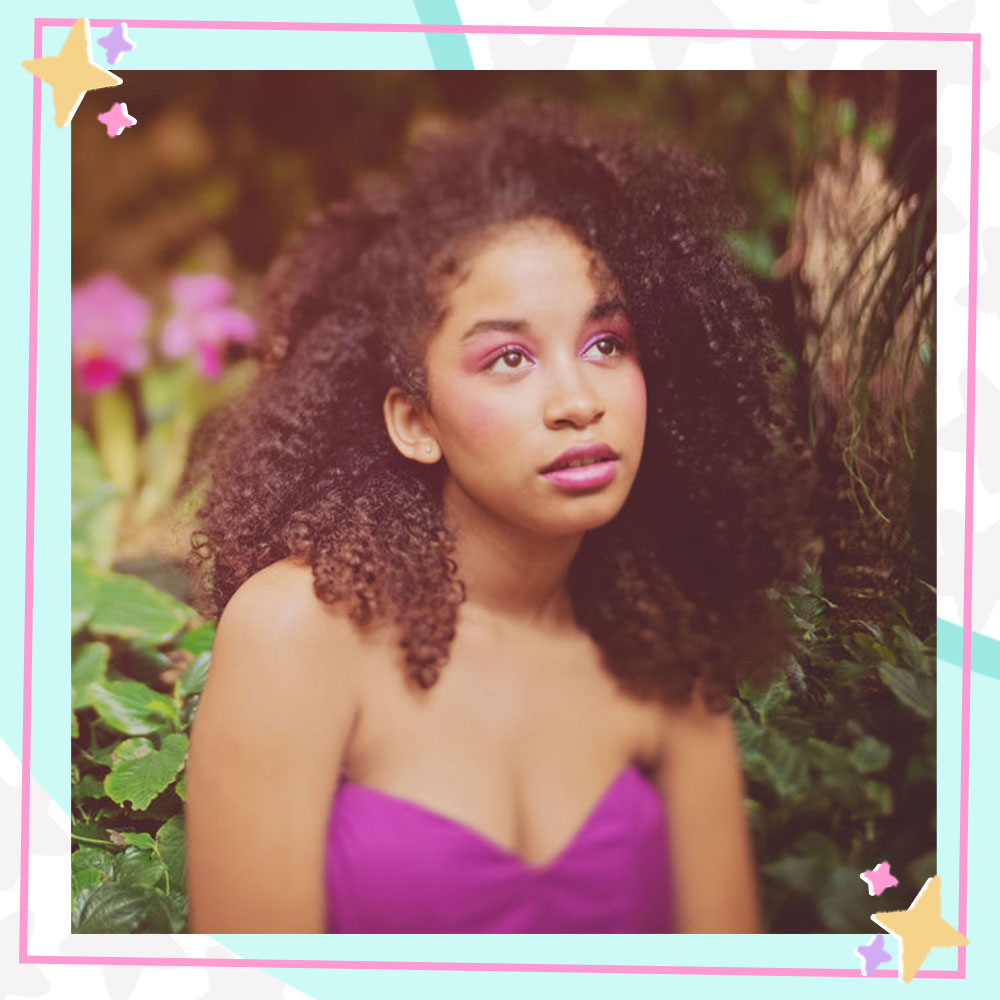 Tell us a little bit about YOU!
JORDYN CURET: I am 14 years old, easygoing, passionate about my craft, and I love my family and friends!
Since we have finished filming for Home Economics, I am now back at school and getting into that rhythm. Filming is always a lot of fun, but I also appreciate being able to do regular teenage things when we aren't filming. It's like the best of both worlds. I actually really enjoy school and take my studies very seriously.
Outside of school, I enjoy playing my ukulele or guitar, singing, and talking to my friends on the phone.
You play Shamiah in the ABC hit series, Home Economics! What do you love most about playing Shamiah? What is something you've learned from her?
JORDYN: I have really enjoyed bringing Shamiah to life and putting a little of who I am into her character. As I mentioned earlier, one important thing to me is my family, so I love that she loves her family too, and we can share that. Shamiah is also big on standing up for what she believes in, and that's something I've taken away from playing her. We're very similar in many ways, so it makes it easy to relate to Shamiah.
Like Shamiah, you are adopted. What does it mean to you to be able to share such a meaningful part of your personal story with your character?
JORDYN: Being adopted is something that is very special to me, and I've been able to use this personal experience to pour into Shamiah's character.
There is a particular episode where Shamiah tries to pretend to be someone she isn't, eventually realizing she can be honest about who she is with those around her. That scene in the show resonated a lot with me and being adopted in real life. The whole identity crisis of not knowing your true self is something I feel a lot of people who are also adopted can relate to.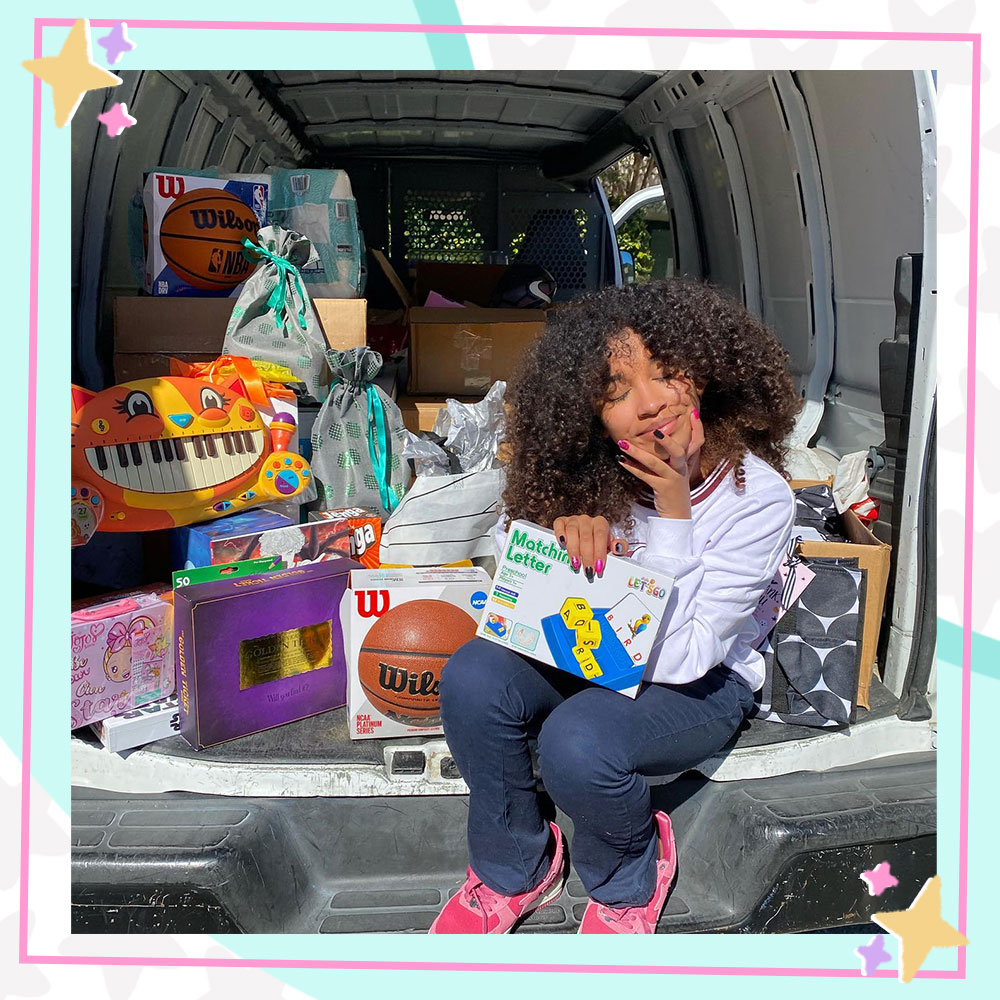 At just 14, you've accomplished so much, from acting to music and running your own non-profit! What would you say is your proudest moment, and what is something you'd still like to accomplish?
JORDYN: Thank you, there are many proud moments. Most recently, I organized a fundraiser for the Ronald McDonald House of Los Angeles. I went in a bit blind about how much time and effort it would really take to execute this event, but in the end, it was wildly successful. I look forward to making it even bigger and better next year now that I know what to expect!
How do you shine bright?
JORDYN: I look to shine bright by using my platform/influence to help those in need. I love being an actress, but in my spare time I love giving back to my community. I created my own charity organization called Jordyn's Joy where my team and I have organized fundraisers and collected donated necessities for the Ronald McDonald House Of Los Angeles. As much as I can, I try to encourage and inspire other teens to learn how they can also help their local community as well.
At the moment, my biggest joy is coming from Jacaranda Housing, based in Burbank, CA. This organization helps young women that have aged out of the foster care system.
The women who inspire me are…
JORDYN: Of course, my mom is at the top of the list of women who inspire me, for several reasons. I have to throw in Zendaya on the list too; I'm so impressed with everything she has accomplished, especially going from a Disney star to where she is today.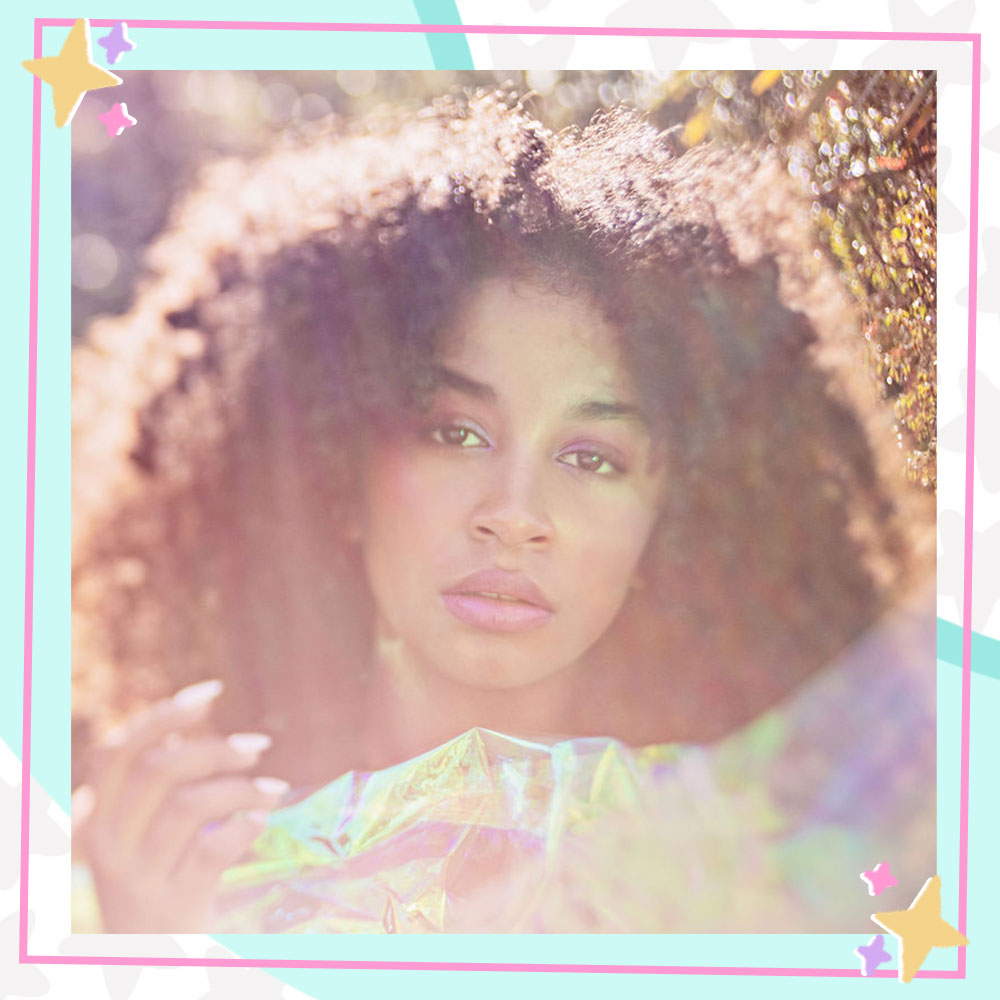 I am most passionate about…
JORDYN: I'm most passionate about my career. I tend to be easygoing in most aspects of my life, but I am very driven about acting. I never take anything in my life personally, especially not rejection early on in my career. Whenever I didn't get a part, I always thought to myself, "that's their loss, not mine."
There is a lot of failure and rejection in this business, and you have to get used to it if you're going to last. You can't let that impact you or get the best of you. I hear nine "no's" for every one "yes" that I get, but that one yes is always worth all the no's!
I feel most confident when…
JORDYN: I feel most confident when I'm on set and getting ready to film a scene. Once I'm on set, I've already memorized the script, I know exactly what the director wants from me and what the vision is. From there, it's really just the excitement to hear "action!"
My biggest dream is…
JORDYN: As of right now, my biggest dream is to star in a major motion picture. I don't have a particular franchise in mind, but I know I want the genre to be drama.
The advice I want to share with other girls is…
JORDYN: Something I would like to share with the girls is life will always be challenging. You have to believe in yourself and always give everything you do 110%. Don't ever let someone tell you that you are not good enough because you are!
EVEN MORE ✨GIRL POWER✨
✨MORE JORDYN: Peep our previous convos with Jordyn Curet HERE and HERE!
💖GAMER VIBES: We caught up with Cilla & Maddy from JKrew Gaming about all their gaming favs!
✨INSPIRING READS: Find your new favorite fictional character – catch up on our FIERCELY FICTIONAL series!