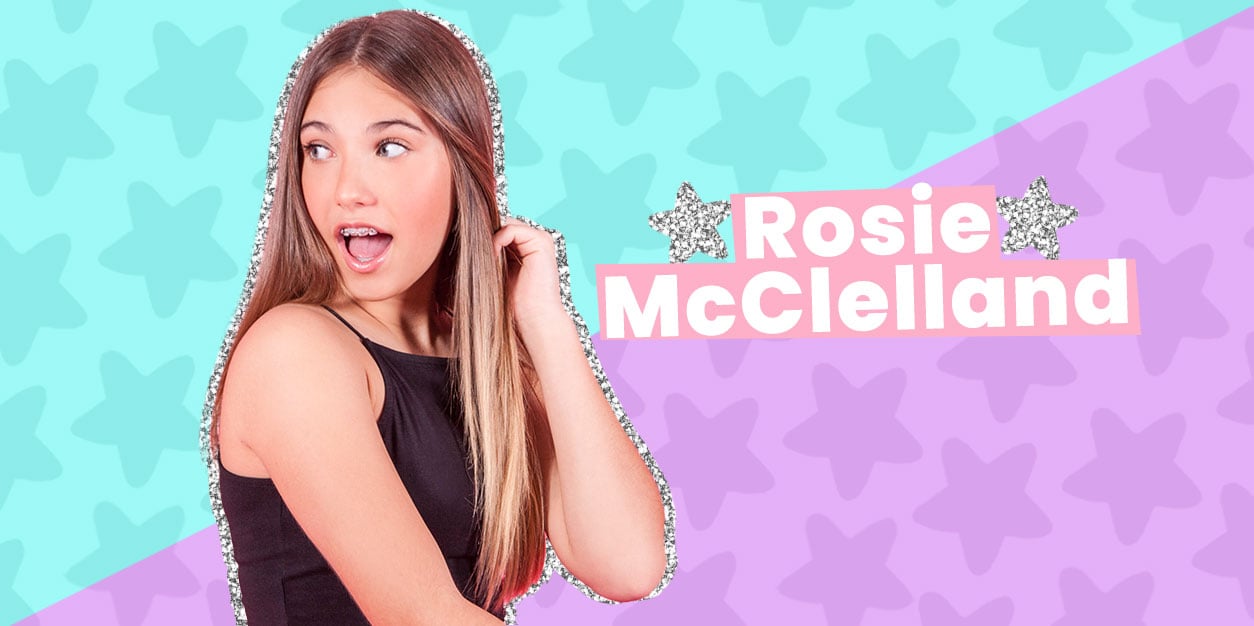 Shimmering Star Spotlight: Rosie McClelland
Each month YAYOMG! selects a Shimmering Star to spotlight. Follow along as we shine a light on girls who represent kindness, positivity, empowerment, philanthropy, drive, and confidence. They're sure to inspire you!
Our September Shimmering Star is someone who's sunny energy is positively radiant – singer and influencer Rosie McClelland!
Rosie's passion for kindness and positivity are the driving force behind everything she does, from her catchy music to her super relatable videos. This teen star makes it her mission to spread good vibes and empower her fans to feel confident and happy.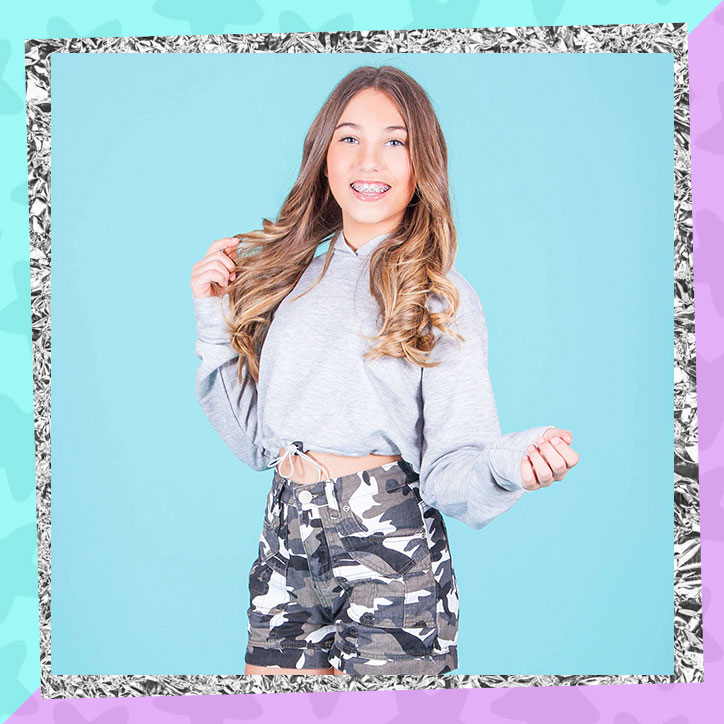 When she isn't dropping new singles, like the energetic Tik Tok, or working her latest YouTube videos showing off her daily routines, Rosie loves kicking back and watching Netflix, just like the rest of us! She is also extremely passionate about saving endangered animals and is a supporter of the Save the Turtles Foundation.
Get to know Rosie McClelland as she opens up expressing herself through music, her favorite career moment, and her biggest dream for the future!
Get to Know Rosie McClelland: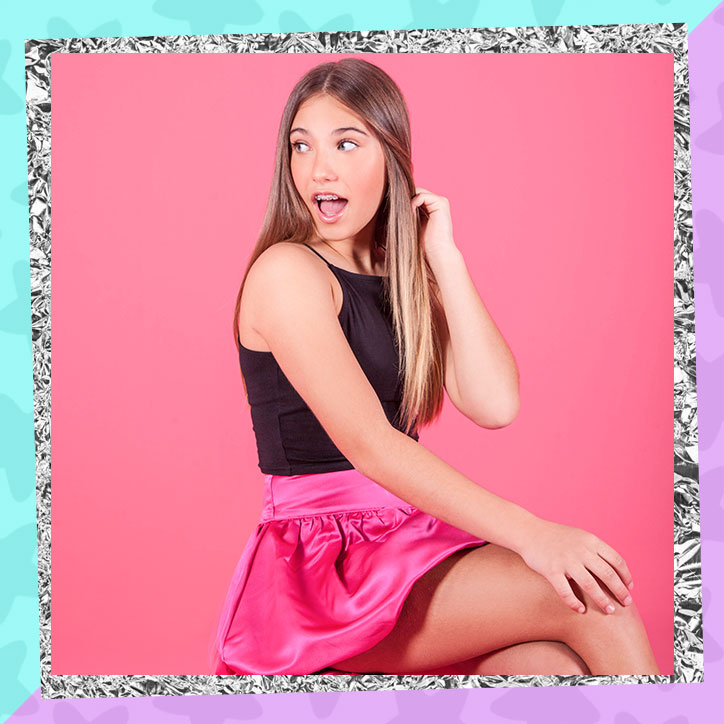 Tell us a little bit about YOU!

ROSIE MCCLELLAND: I'm Rosie! I'm 13 years old and you probably know me from my videos online, my music, or for my time on The Ellen Show!

Outside of all of that, what I love most is to spend my time with my friends and family. I think that my favorite hobby is watching movies on Netflix, haha!
How do you express yourself through your music?

ROSIE: My music is basically my life journey. It is growing with me, and I love to live my life through my music! I mostly sing about what's happening in my life or what has happened.
You've been in the spotlight since you were 5 years old. Looking back, is there a moment that stands out for you?

ROSIE: I remember so much from those days, but at the same time – I did so many crazy things when I was so young – that my Mum is always reminding me of things I don't even remember!

One of my best memories was shooting our movie Sophia Grace and Rosie's Royal Adventure. It was the experience of a lifetime! We spent 5 weeks in South Africa with our family and the Warner Brothers team! It is something I'll never forget.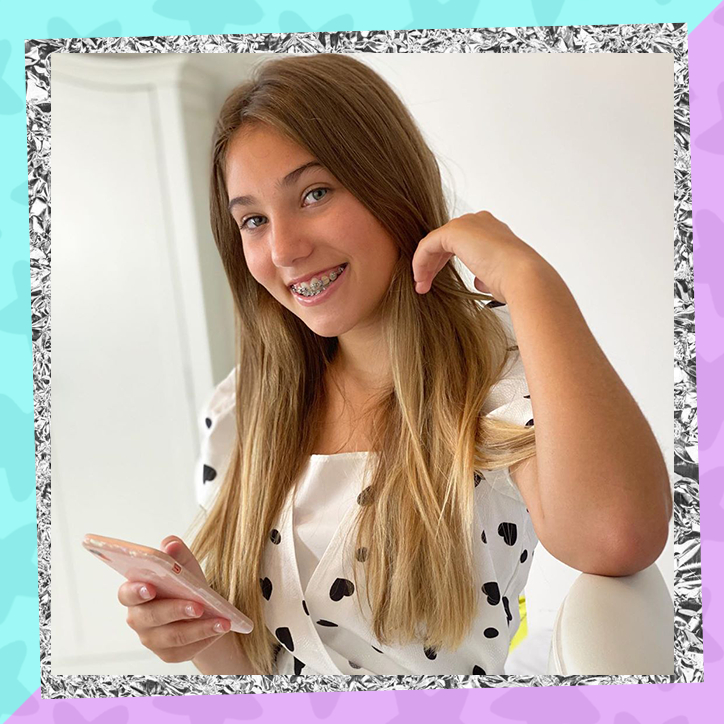 You're known for your positive attitude and kind heart. How do you stay positive when things get tough?

ROSIE: One of our family mottos is "always turn a negative into a positive." That's been instilled in me from a very early age. It was actually what inspired my first single, Handstand – which is all about turning a negative thing into a positive one.

I feel that it's just so much cooler to be kind. I love influencing people in a positive way!
How do you shine bright?

ROSIE: I love making anyone and everyone feel good and confident. Always do what makes you happy and never change for anyone else! Most importantly, always be yourself, be true to who you are, and support others to do the same!

I am also super passionate about helping endangered wildlife! I am a strong supporter of the Save The Turtles Foundation. I think we should all support saying no to and reducing the amount of plastic in our oceans.
The women who inspire me are…

ROSIE: My Mum, my Nan, Dua Lipa, Ariana Grande and so many more!
I am most passionate about…

ROSIE: Of everything – I am definitely most passionate about music! It feels amazing that I get to do the thing that I love the most, and to have lots of other people love what I am doing is such a big bonus!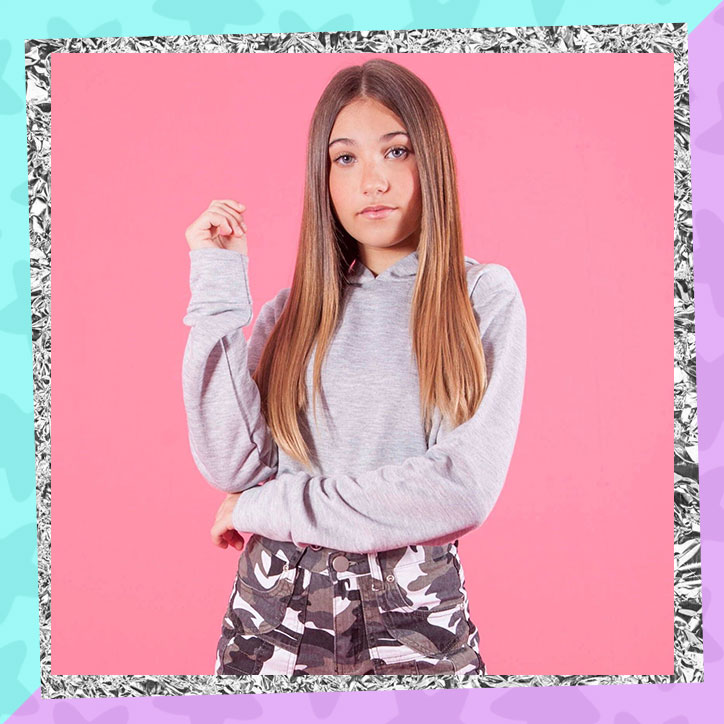 I feel most confident when…

ROSIE: I feel most confident when I'm with my cousin Lily (who is also my BFF) and my family! When I'm performing live on stage too, nothing beats that!
My biggest dream is…

ROSIE: My biggest dream is to go on tour and to sky dive over the palm Jumeirah in Dubai!
The advice I want to share with other girls…

ROSIE: Some advice I want to share with other girls is – you will always have people who are jealous of you, haters or people just trying to bring your dreams down. Honestly, I have spent 9 years doing this and I have always ignored any negative energy and just focused on the positives. That's what you've got to do!

It's also so important to surround yourself with people who truly love you and want to see you succeed and be happy. Good vibes only!
If you're inspired by Rosie, be sure to check out our other Shimmering Star interviews with girls like Siena Agudong, Hayley LeBlanc, and the cast of The Baby-Sitter's Club!