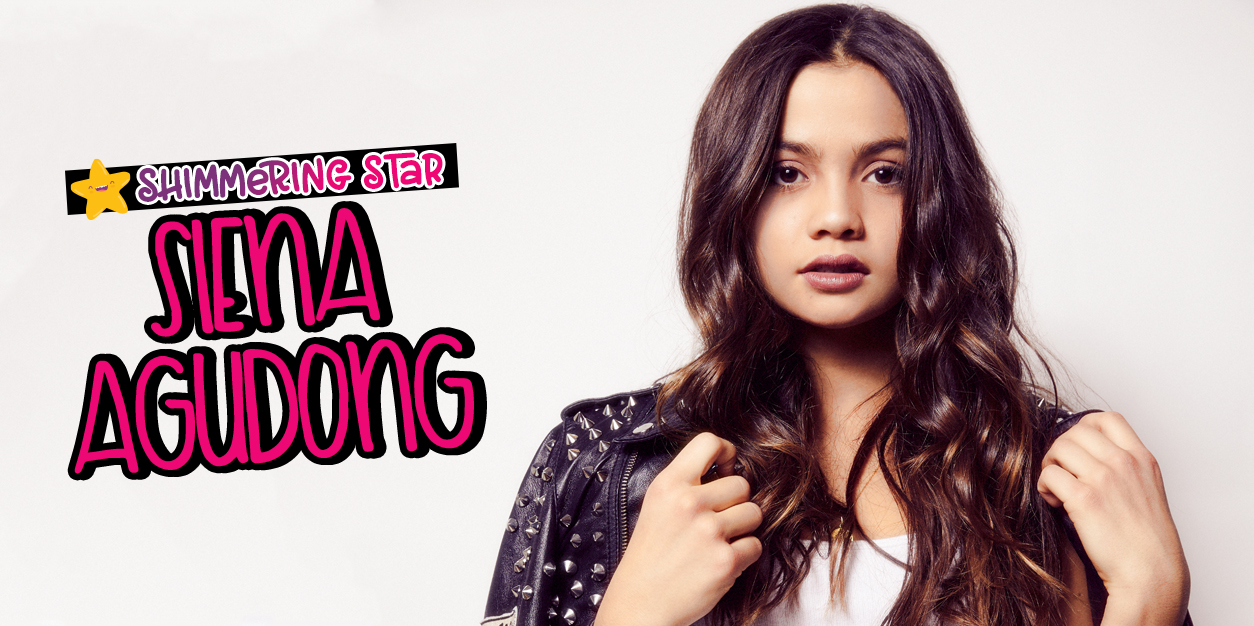 Shimmering Star Spotlight: Siena Agudong
Each month YAYOMG! chooses a Shimmering Star to spotlight. Follow along as we shine a light on girls who represent kindness, positivity, empowerment, philanthropy, drive, and confidence. They're sure to inspire you!
We're so excited to announce our Shimmering Star for May – the amazing Siena Agudong!
At just 14 years old, Siena is already making her mark in the acting world. She has starred alongside soccer superstar Alex Morgan in the film Alex and Me and appeared in the Nickelodeon series Star Falls. That's not all, though! This talented actress has landed the lead role in the brand new Netflix series, No Good Nick.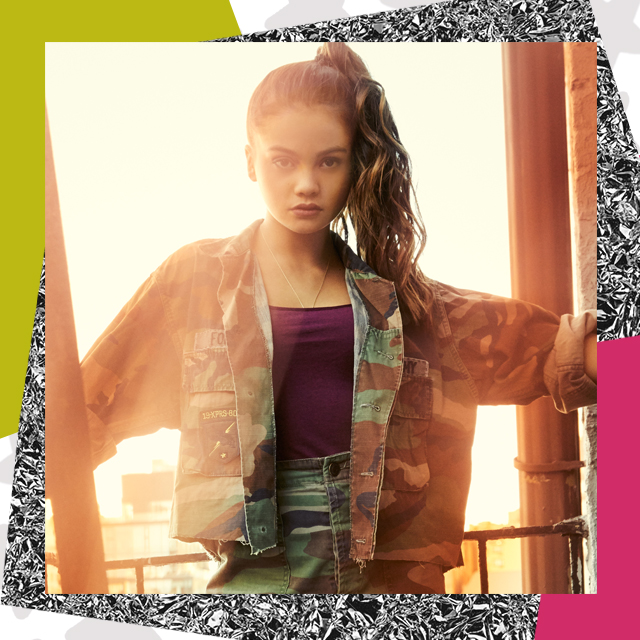 In her free time, Siena loves spending time outdoors soaking up the sun. She stays active by rock climbing, doing parkour, and playing soccer. She has recently taken up skateboarding, too!
Siena also values spending time with friends and family. She knows the impact that compliments and kindness can have on someone's day and always tries to spread positivity wherever she goes. She is hoping to get involved even more, too! "I am not currently working with any charities, but giving back is definitely something that is important to me, and I hope to start soon!", Siena shared.
Get to know more about Siena Agudong as she chats about what she's learned from playing Nick, the women she admires, and how a compliment can go a long way!
Get to Know Siena Agudong:
Tell us a little bit about YOU!

SIENA AGUDONG: I love being outside and laughing with my friends and family! I also love playing sports such as soccer, rock climbing, and parkour. Recently, I have become very addicted to my new skateboard – haha! In my free time, I try to go to the beach and surf and be out in the sun as much as possible.
You star in the Netflix Original Series, No Good Nick. What can you share about the show?

SIENA: I am so excited for everyone to see our new show, No Good Nick, on Netflix! No Good Nick is about a teenage scam artist who is welcomed into the Thompson's house after claiming to be their distant relative. As the story unfolds, the audience is left questioning what they know is true at the end of every episode because of its cliffhangers! It is a dramedy that features a lot of laughs, cries, and "oh my gosh's!"
Which three words would you use to describe Nick? Do you share any similarities?

SIENA: I would say Nick is unpredictable, charming, and clever. We are both pretty sarcastic, have the same style of clothes, are adventurous, and love our family so much.
What is something you've learned from your experience working on No Good Nick?

SIENA: There are a lot of different emotions I have been exploring with Nick's character and it has been very challenging, but I am so incredibly grateful for the layers Nick has because I feel like I have been able to grow a lot as an actor through playing this character.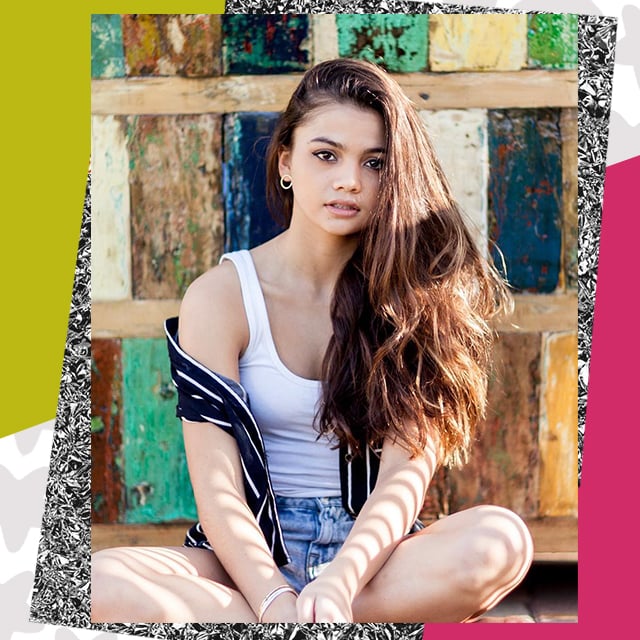 How do you shine bright?

SIENA: Growing up, I was constantly watching my role models and I am still inspired by so many people every day. Having inspirational people to look up to as I grow really made an impact on my life in a great way. One day I want to be able to do the same for others. I want to be able to inspire girls by encouraging smiling and spreading kindness as much as they can.
The women who inspire me are…

SIENA: The women who inspire me are Selena Gomez because of her humbleness, and Liza Koshy because of how much she embraces her incredible personality.
I am most passionate about…

SIENA: I am most passionate about loving and being around animals, as well as making people laugh. These things make me so happy!
I feel most confident when…

SIENA: I feel most confident when I am happy. I am happiest when I am laughing so hard with my family and friends that my stomach hurts! I am also so happy when I am on set with the cast and crew of No Good Nick because they are truly my family as well and we have some of the very best days.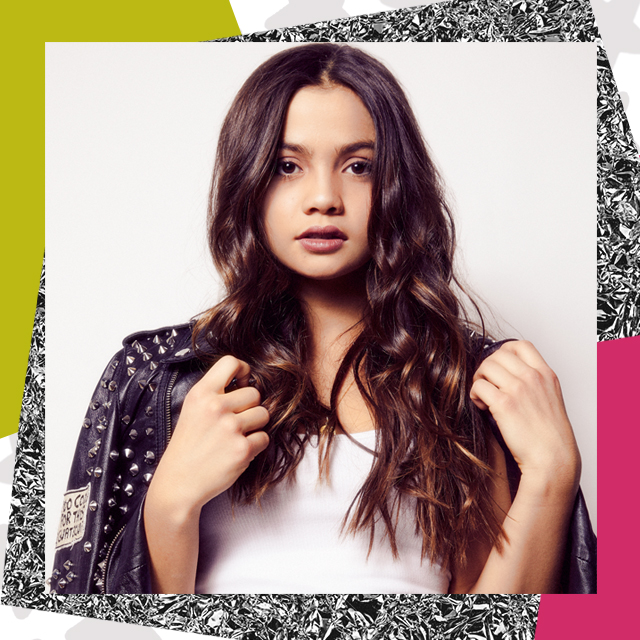 My biggest dream is…

SIENA: My biggest dream is to be in an action film and do many stunts alongside The Rock!
The advice I want to share with other girls is…

SIENA: My advice that I want to share with other girls is to just love who you are and the skin you're in. Love yourself and don't try to change the things you are insecure about because it doesn't need to change as long as you are healthy! Surround yourself with people who make you happy and love who you truly are. Whenever you see someone, compliment them with something you genuinely mean because you never know just how much your compliment and your smile may impact them and their day.

Also, always be grateful and tell your loved ones how much you love them every day! Smile daily!
If you think Siena is inspiring, be sure to get to know all of our previous Shimmering Stars here!