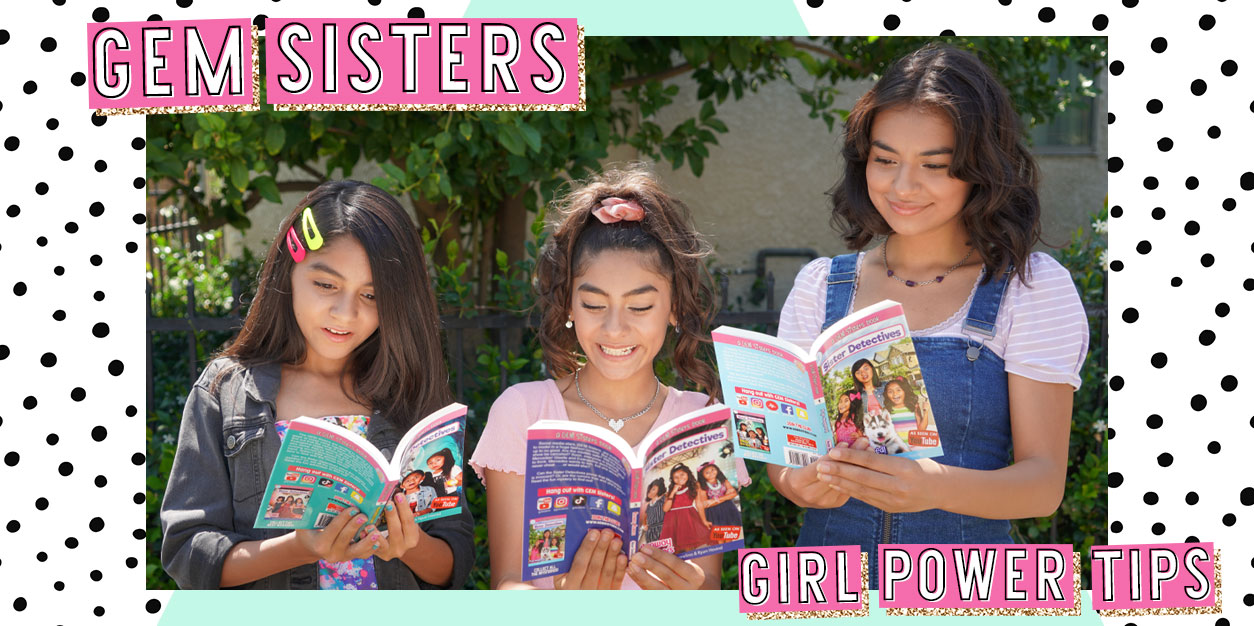 GEM Sisters Share 3 Ways to Celebrate Your Girl Power + GIVEAWAY!
NOTE: We teamed up with GEM Sisters for this Sister Detectives: Runway Rumors Giveaway. All opinions are our own; we were under no obligation to give a positive review. Giveaway prizes provided by GEM Sisters.
If you're a GEM Sisters fan, you know that Giselle, Evangeline, and Mercedes are all about encouraging their fans to be themselves, embrace their girl power, and laugh as often as possible!
In addition to their amazing videos, they also have a super funny book series, Sister Detectives, where the girls solve mysteries together. They've helped rescue kidnapped dogs and close a case involving a ghost horse, all while bringing the LOL-worthy GEM Sisters silliness you know and love. The third book, Runway Rumors, is now available, and this time, the girls are headed to NYC for a dream modeling job in an exciting story filled with fashion, mystery, and lots of drama!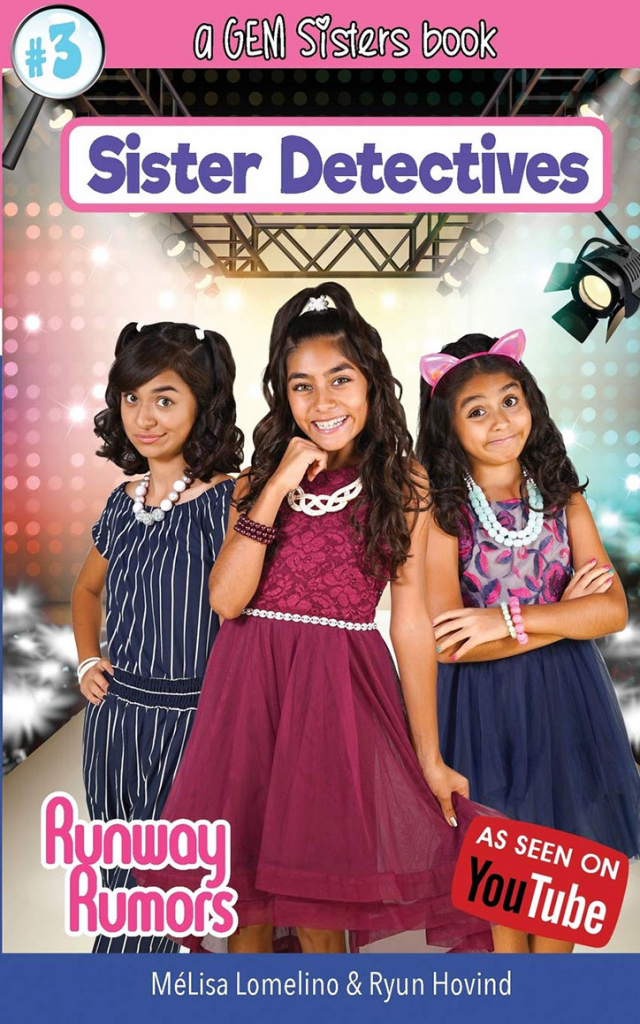 As Evangeline, Mercedes, and Giselle work to solve this fashion-based mystery, they also learn that girls should always lift each other up, embrace each other's differences, and celebrate each other. That's why we asked the girls to share their best girl power tips to help inspire your confidence!
They've also shared TEN copies of Sister Detectives Runway Rumors for us to giveaway! Grab an adult and have them fill out the form below for your chance to WIN!
GEM Sisters Share Their Advice for Celebrating Your Girl Power: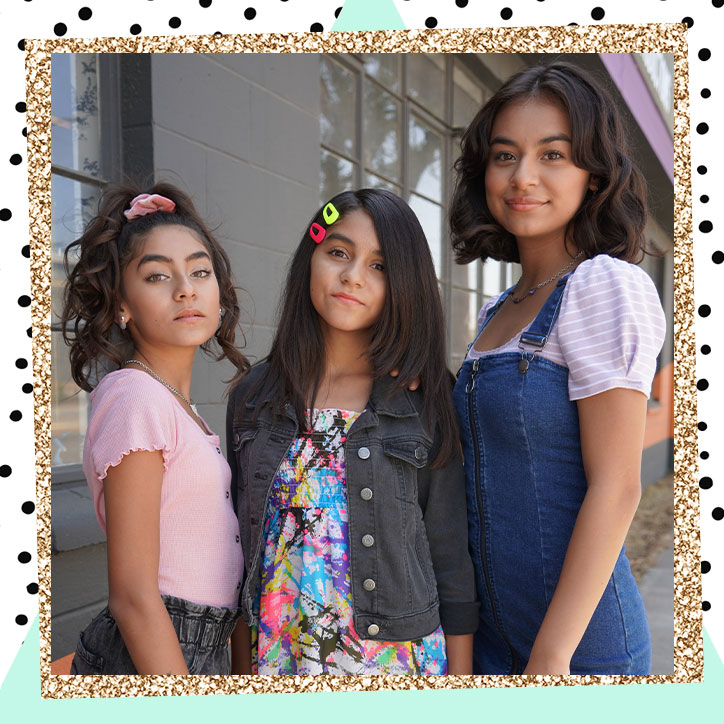 TIP #1:

One way we definitely recommend to celebrate your girl power is turning on music that makes you feel strong and confident. Beyoncé and Ariana Grande are our go-to's. It makes us feel empowered because we love dancing and the lyrics make us feel bold!
TIP #2:

This tip might be something you hear quite often, but being positive about yourself is always a way to celebrate your girl power. It can be tricky sometimes. Say something you love about yourself every day, that way you are celebrating all year round!
TIP #3:

Our favorite tip is to celebrate girl power with others! Being kind and hyping up other girls goes a long way. We are all in this together!

Instead of comparing ourselves, let's work to be praising our differences with each other so we are all able to be confident!
GEM Sisters: Sister Detectives: Runway Rumors Giveaway: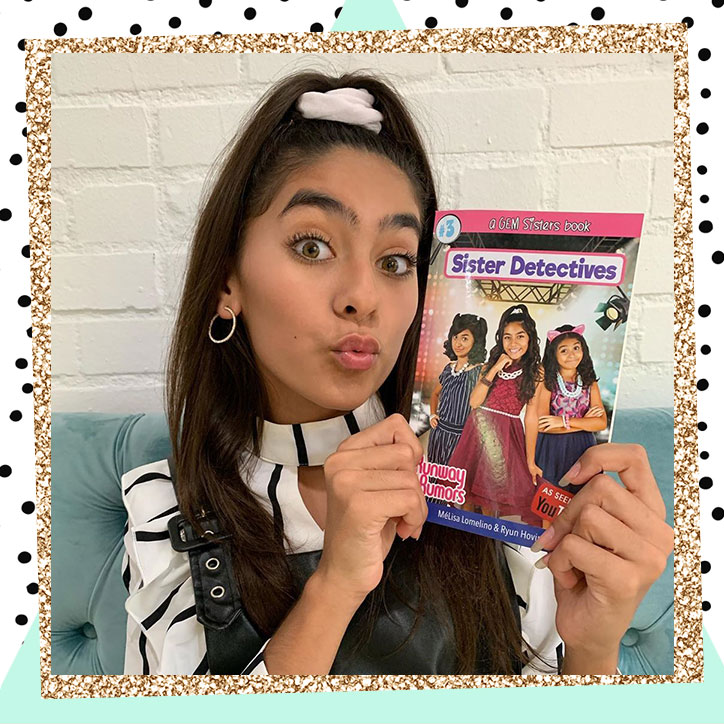 WHAT DO I WIN?:
TEN (10) lucky winners will receive a copy of Sister Detectives: Runway Rumors by MéLisa Lomelino and Ryun Hovind, generously provided by GEM Sisters!
HOW DO I ENTER?:
Grab a parent or guardian and have them fill out the form below by September 17, 2020 at 11:59pm ET.
Giveaway runs from 09/03/20 at 12:00 pm ET through 09/17/20 at 11:59 pm. Open to US residents ONLY. Be sure to read the fully detailed rules HERE before entering.
THIS GIVEAWAY HAS ENDED AND THE WINNERS HAVE BEEN CONTACTED
You must be 18 or older to enter. Please, only ONE entry per person. If selected as a winner, we will provide your parent/guardian with an affidavit to confirm that you are a valid winner who has permission to win. They will be REQUIRED to sign and return the affidavit to YAYOMG! to claim your prize. Prizes will not be mailed out without signed parental consent.
Love GEM Sisters? Click here to check out their latest video or here to read our spotlight on Evangeline!