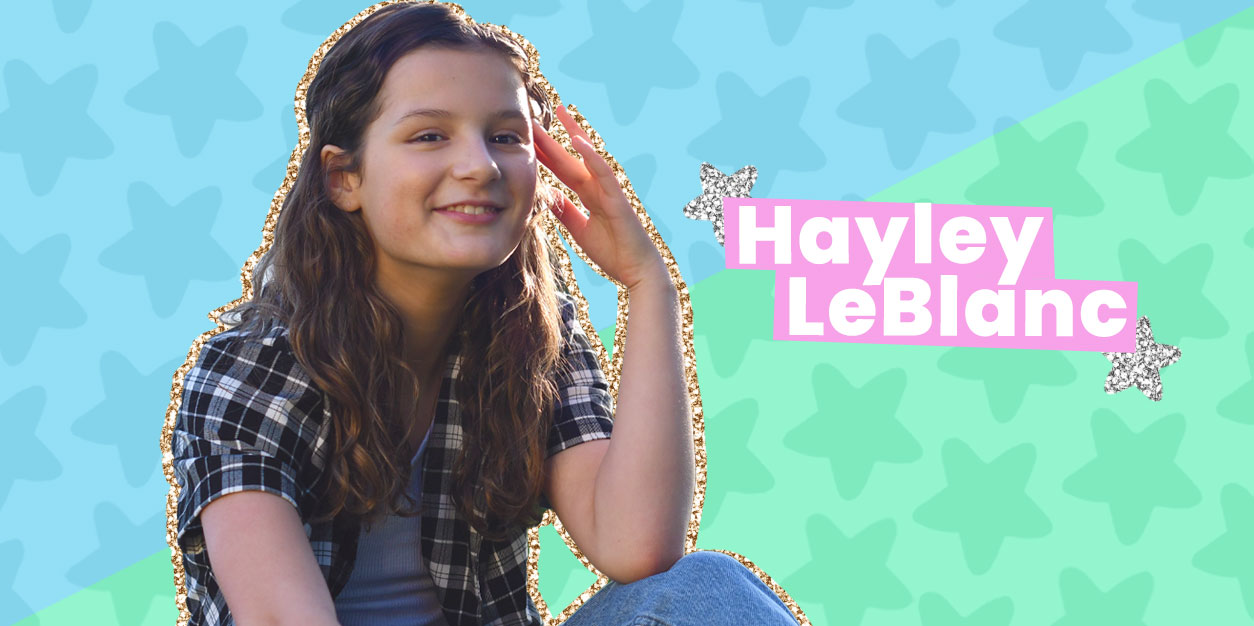 Shimmering Star Spotlight: Hayley LeBlanc
Each month YAYOMG! selects a Shimmering Star to spotlight. Follow along as we shine a light on girls who represent kindness, positivity, empowerment, philanthropy, drive, and confidence. They're sure to inspire you!
Rabbit Rabbit! It's a new month, and that can only mean one thing – we're announcing this month's Shimmering Star. Our pick for May is a face you'll definitely recognize – actress and influencer Hayley LeBlanc!
This enthusiastic 11-year-old actress and YouTuber has basically grown up in front of our eyes, sharing countless YouTube vlogs and challenges and connecting with fans on social media. When it comes to acting, she's a Brat fav for sure, starring in some of their most popular series, including Mani, Hotel du Loone, and Chicken Girls. Her biggest acting dream? Starring in a film that plays all over the world! Hayley has worked alongside brands like GoldieBlox, Claire's, and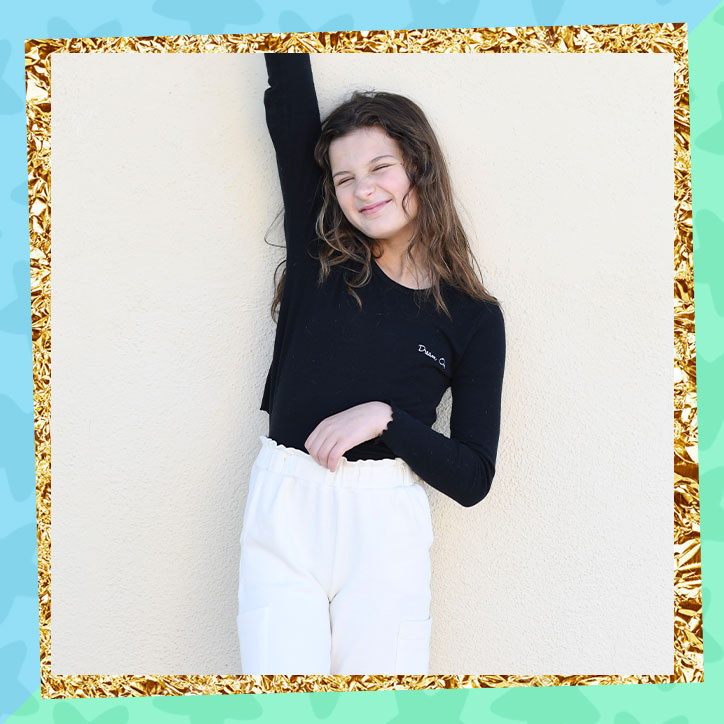 Hayley is super close with her older sister Annie, both on and off-screen. While they love getting competitive in their Nickelodeon web series Annie vs. Hayley, these two sisters support each other IRL through whatever life brings their way. Hayley has a big heart and enjoys working alongside the Make-a-Wish Foundation whenever she can.
Get to Know Hayley LeBlanc as she opens up about her biggest dreams, her advice for her fans, and her favorite moment of her career so far!
Get to Know Hayley LeBlanc: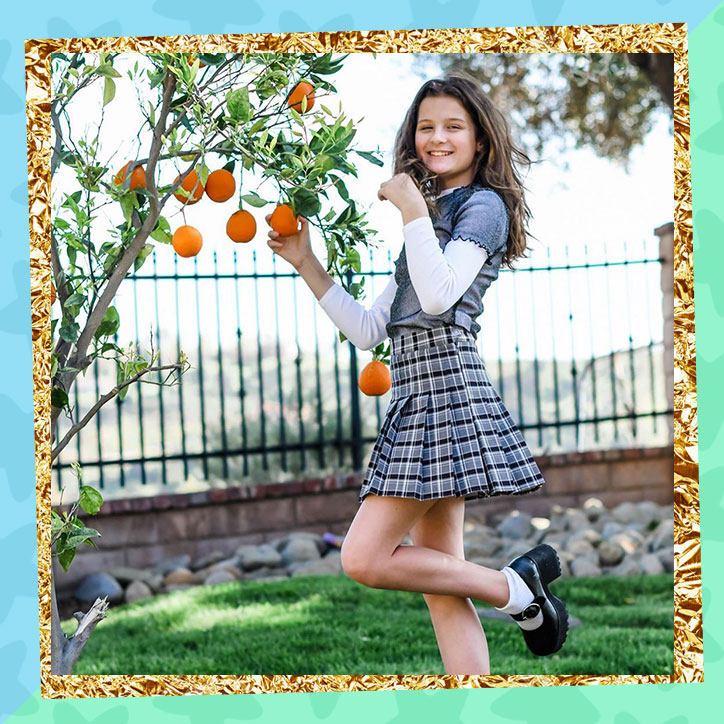 Tell us a little bit about YOU!

HAYLEY LEBLANC: My name is Hayley LeBlanc, I'm 11-years-old, and I love shopping for new looks!
You've already done so much from YouTube to multiple Brat series – is there a moment from your career that really stands out for you?

HAYLEY: The most fun was probably getting slimed on Nickelodeon.
What have you been up to during quarantine?

HAYLEY: I've been binge watching a ton of TV shows, such as Criminal Minds.
How do you and Annie support each other as sisters?

HAYLEY: We always bounce ideas off each other and we aren't afraid to tell each other the truth about our ideas.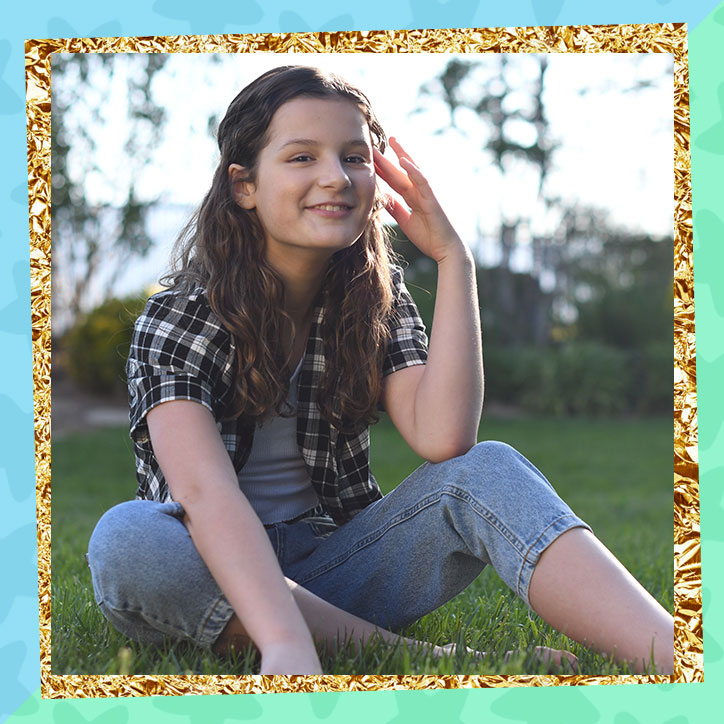 How do you shine bright?

HAYLEY: I always let my fans see my true self!
The women who inspire me are…

HAYLEY: My mom and my sister.
I am most passionate about…

HAYLEY: I am most passionate about fashion.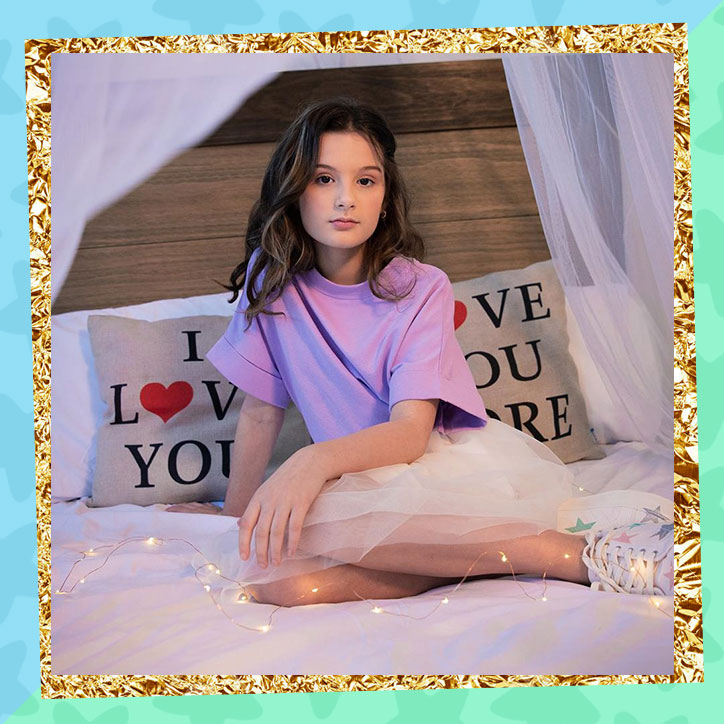 I feel most confident when…

HAYLEY: I feel most confident when I'm hanging out with my friends and just being myself.
My biggest dream is…

HAYLEY: My biggest dream is to be in a movie that is shown in movie theaters all over the world.
The advice I want to share with other girls…

HAYLEY: Be yourself – it's that simple. Don't try to be anyone but your best self!
Check out our previous Shimmering Star Spotlights featuring Evangeline Lomelino, Annie Rose, Darci Lynne, and more!