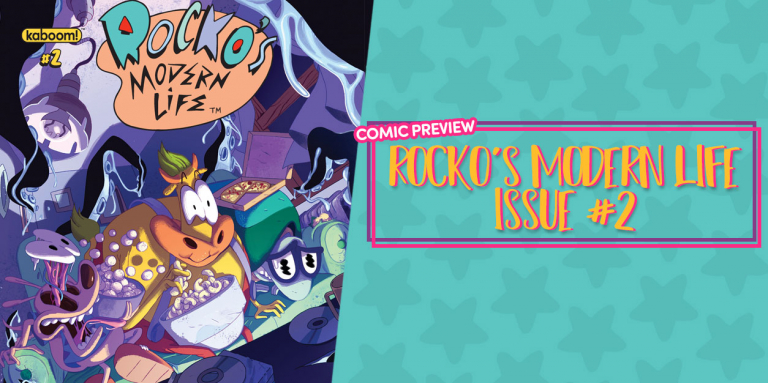 Rocko's Modern Life #2: Chaos, Peaches, and Peanut Butter Waterslides
If you thought the first issue of the Rocko's Modern Life comic was crazy, you ain't seen nothing yet! Since this is O-Town and all, things get a little over the top and chaotic in Rocko's Modern Life #2 from BOOM! Studios.
Desperate for a job and to get Chalmers out of his house, Rocko signs a super shady employment deal, trading his soul for a job.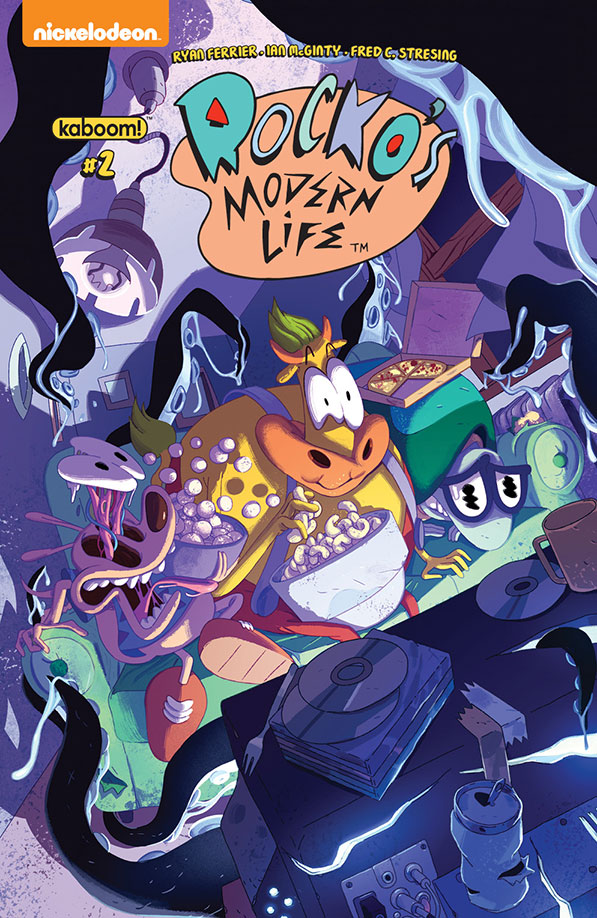 Working in Heck with a dark lord for a boss isn't exactly sunshine and rainbows, so Rocko must do whatever it takes to get fired. Back at home, Chalmer's non-stop partying is completely out of control. He's renovated the house to put in a waterslide, and everything is trashed. Can he figure out this mess before it gets even bigger?
You'll have to read it to find out, but we promise there's lots of laughs along the way! Preview the issue below for a taste of what to expect when it hits shelves on January 10th!
PREVIEW: Rocko's Modern Life #2:
Our favorite part of this issue? Heffer on a half-pipe, referring to himself as "shredded beef." We also love the short comic at the end by David DeGrand where we see Rocko and Heffer take on the madness of ComicCon, complete with an appearance from Really, Really Big Man!
Rocko's Modern Life #2 brings even more of the classic Rocko vibe than the first. Readers are definitely in for a wild ride as this series continues over the next few months. Ryan Ferrier, Ian McGinty, and the rest of the fabulous team behind this book seem like they're having an absolute blast giving Rocko new life in the modern world! We can't wait to read more.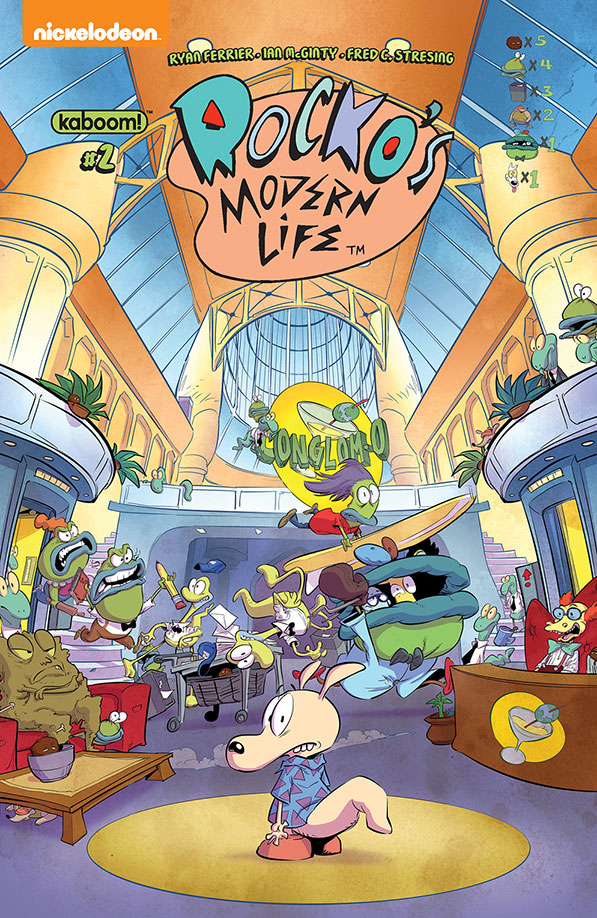 Fun Tip: Each issue of this series features a "Look and Find" cover. If you see one in a comic shop, pick it up and see if you can spot all the hidden characters!
Rocko's Modern Life #2
Publisher: KaBOOM!, an imprint of BOOM! Studios
Writers: Ryan Ferrier, David DeGrand
Artists: Ian McGinty, David DeGrand
Cover Artists:
Main Cover: Jorge Monlongo
Subscription Cover: Miguel Mercado
Price: $3.99
Synopsis: Rocko's new job is more than he bargained for, so he'll have to do whatever it takes to get fired. Featuring a backup story from David DeGrand that sends Rocko and Heffer to O-Town's very own comic convention.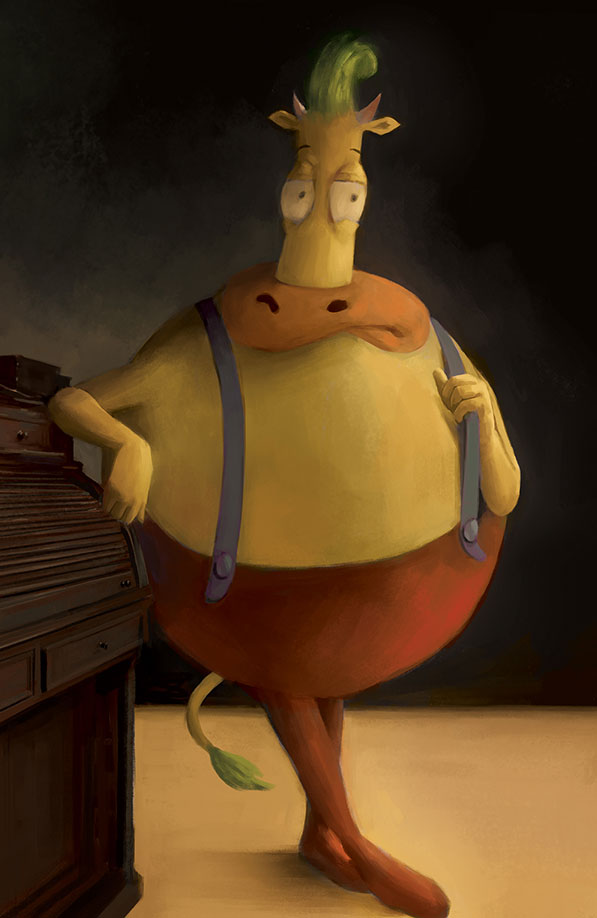 Missed issue #1? Preview it here and pick it up at your favorite comic shop!