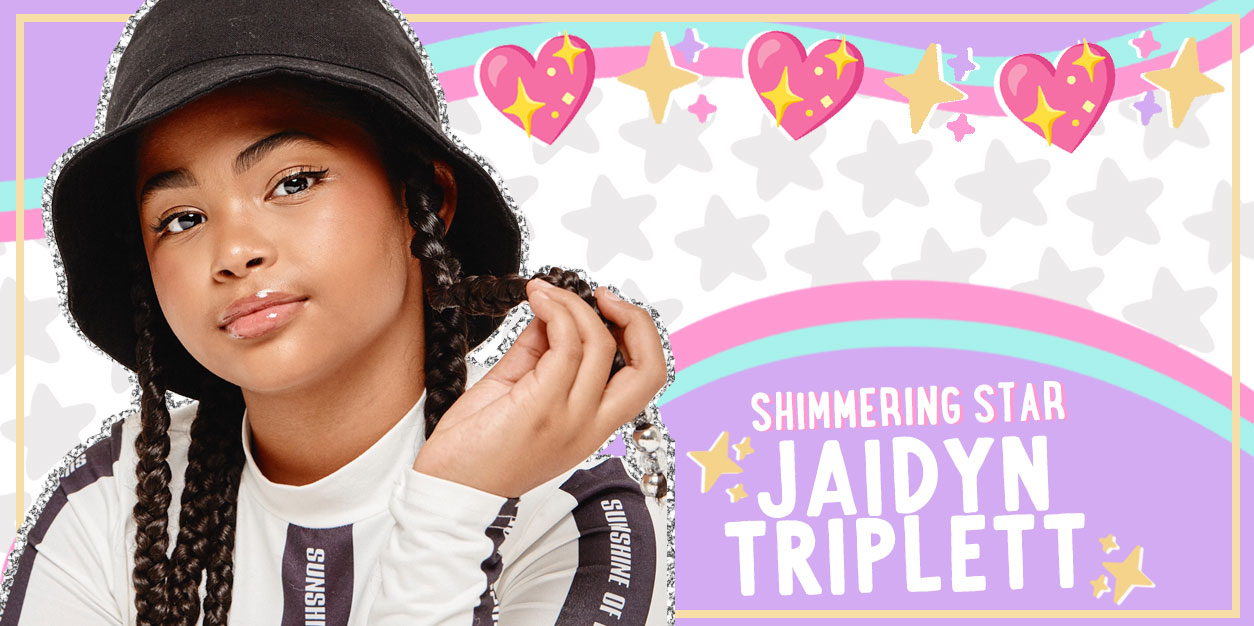 Shimmering Star Spotlight: Jaidyn Triplett
Each month YAYOMG! selects a Shimmering Star to spotlight. Follow along as we shine a light on girls who represent kindness, positivity, empowerment, philanthropy, drive, and confidence. They're sure to inspire you!
June is here, which means it's time to swap your sneakers for flip flops, grab your cutest pair of sunnies, and spend time outside enjoying everything summer has to offer. It's also a great time to kick back by the pool (or in the air conditioning) and watch our Shimmering Star of the month Jaidyn Triplett, shine as Millicent Mitchell on iCarly!
When the iCarly revival hit Parmount Plus last year, it was a nostalgic celebration of our favorite characters and brought along some new faces, like Freddie's adopted daughter, Millicent. Millicent is fiercely independent, business-minded, and is a total scene-stealer with her sassy one-liners and amazing sense of style. She brings big energy and girl power to the series and 11-year-old Jaidyn Triplett seriously shines as this strong character.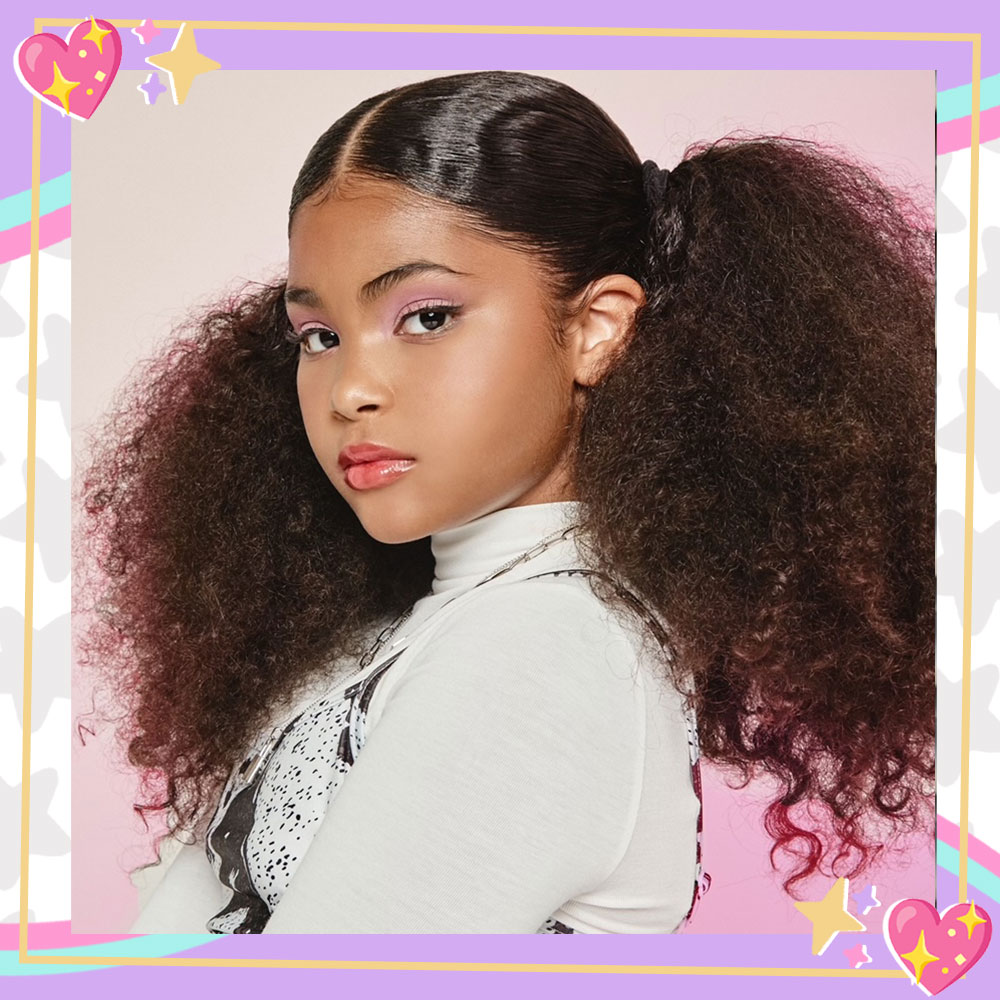 When Jaidyn isn't acting, she can be found creating content for her YouTube channel with her family, trying new recipes in the kitchen, and working on her upcoming music, dropping later this year. She's also a strong believer in supporting small businesses and using her voice for good in any way she can!
Get to know Jaidyn Triplett as she dishes on joining the iCarly family, her culinary dreams, and her advice for her fans!
Get to Know Jaidyn Triplett: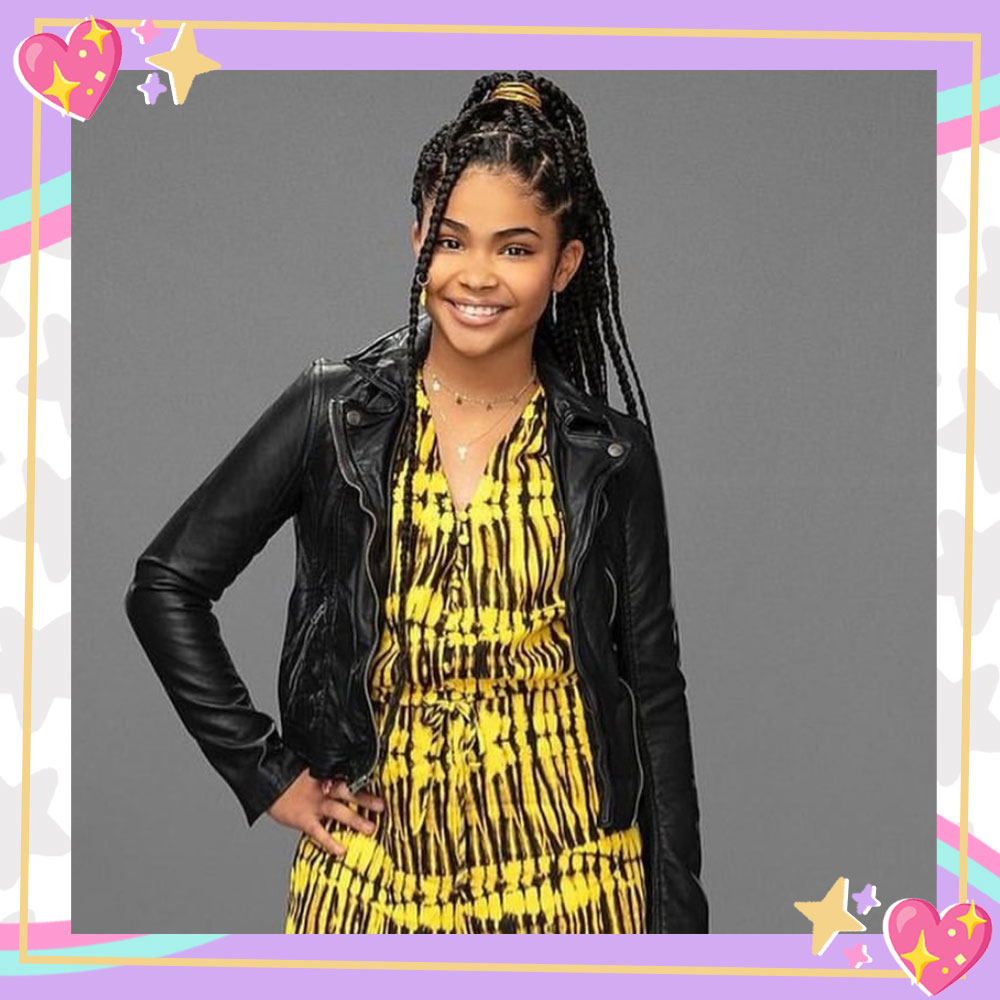 Tell us a little bit about YOU!
JAIDYN TRIPLETT: I have a huge passion for cooking and singing! I actually just began recording my music, and it should be out sometime this year!
I've never really cooked that much until quarantine. I got really bored and made cookies! After a while, it became a habit, and now l really enjoy it!
You star as Millicent in the revival of iCarly. What's it like being a part of the iCarly fam?
JAIDYN: It's been really awesome! I've learned so much, and I'm really happy that l was able to have such an amazing cast. I'm so excited for everyone to see her shine in these last few episodes!
Which 3 words would you use to describe Millicent? Do you share any similarities with her?
JAIDYN: I think l would explain her as hard-working, strong-willed, and very sarcastic at times, haha.
I think our humor is similar, but otherwise, I would say she's my alter ego for sure.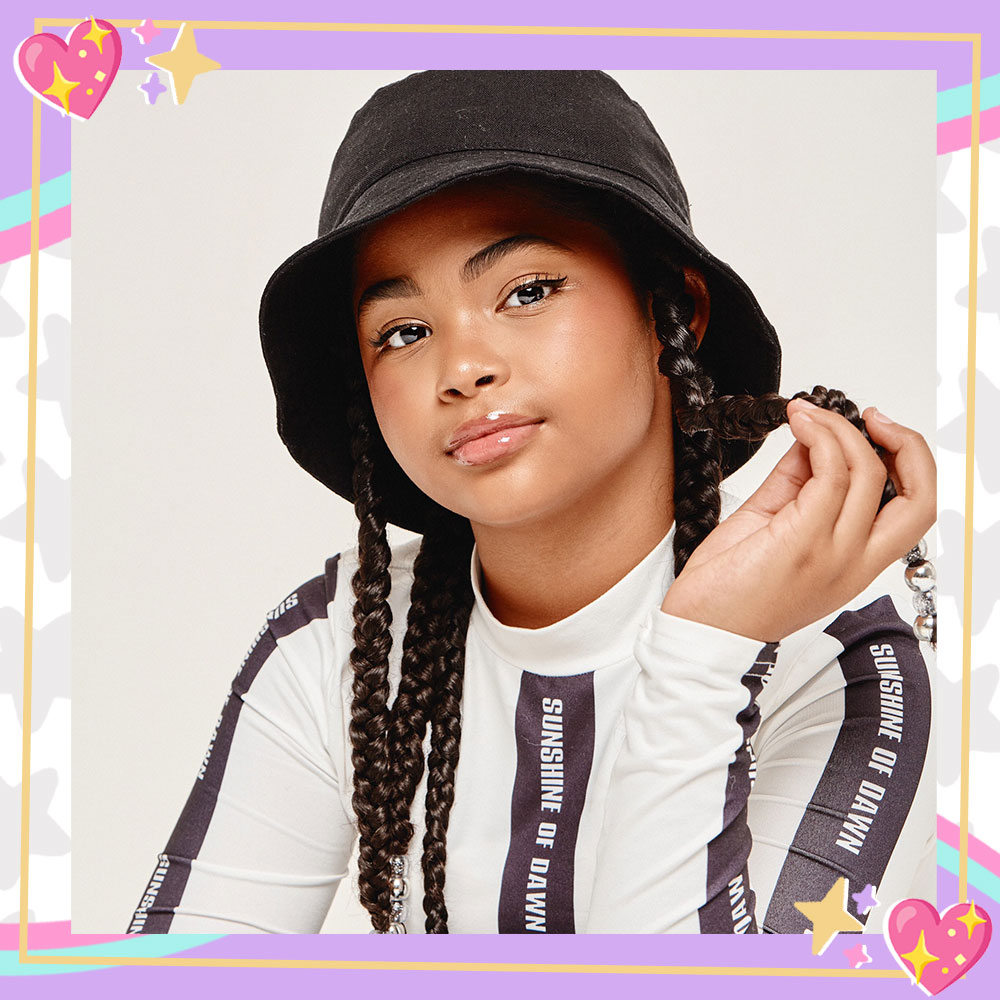 You recently started a cooking show on your YouTube Channel! What are some of your favorite things to cook together as a family?
JAIDYN: Yes! Having that show come together was a dream come true. Something I really enjoy cooking probably has to be my signature Nutella cheesecake! At every family event my mom has me make that and everyone always saves space for it, LOL!
It reminds me of a tiramisu without the coffee! It's cheesecake topped with Nutella whipped cream and cocoa powder!
How do you shine bright?
JAIDYN: I love to support my friends or small businesses whenever l can. I also love supporting good causes. With a platform like Instagram or TikTok, you can do so much. But I like to remind myself that l can use my platform for good, like recommending donations to charities, or shopping at a small business that would really appreciate the purchase.
The women who inspire me are…
JAIDYN: Definitely Yara Shahidi and Ava Duvernay! They are so inspirational with all their success! I hope I can be as successful as them one day!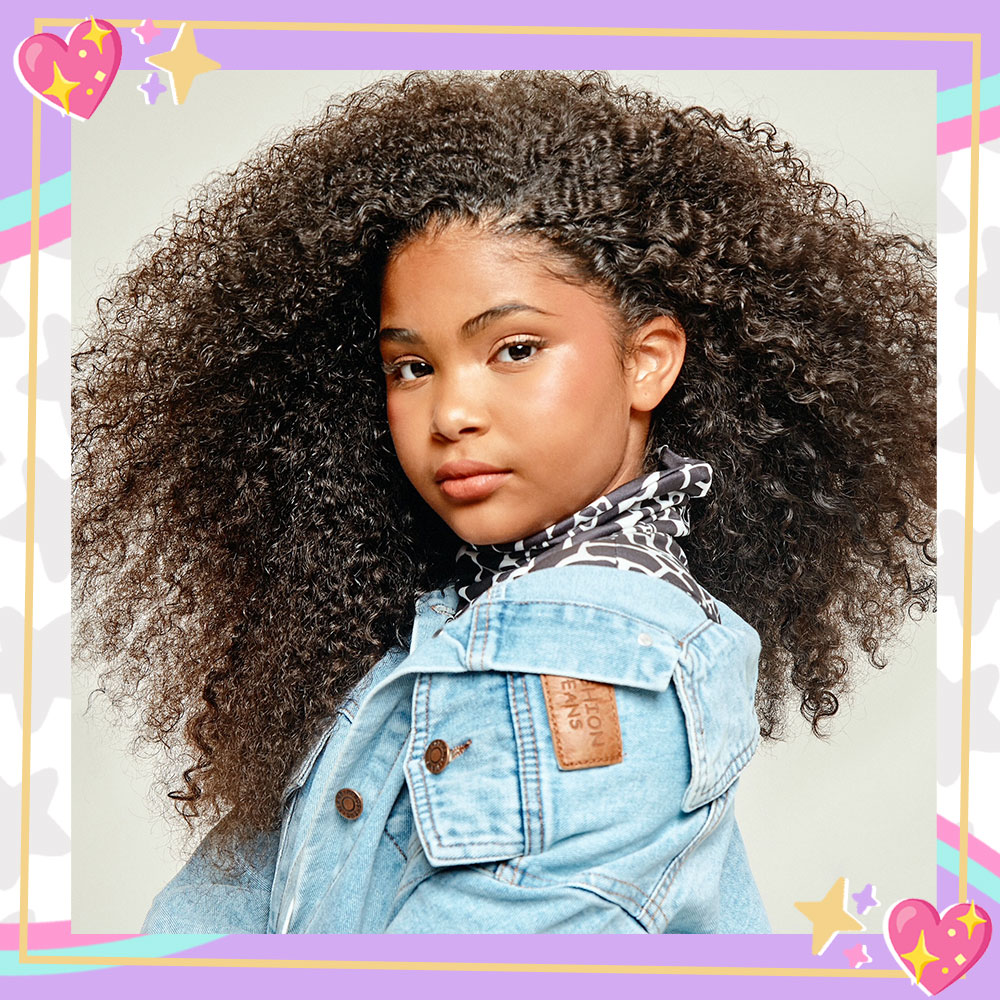 I am most passionate about…
JAIDYN: Cooking! My mom says that whenever l talk about cooking, my eyes light up! Ever since quarantine, I've discovered my love for it, and I think that's what l want to go to college for.
I feel most confident when…
JAIDYN: I'm in comfy clothes and I'm around people l love and trust. It's really important to me that l don't feel uncomfortable and that l always feel safe.
My biggest dream is…
JAIDYN: To go to a really nice culinary school. Or to take off in any of my aspiring careers, whether it's cooking, acting, or singing.
The advice I want to share with other girls is…
JAIDYN: You are enough. No matter what people say it is very important to know in your brain, that you are enough! The outside world won't always tell you that, so it's very important that you know it for yourself.
Love cooking like Jaidyn Triplett? Check out this recipe for "Jar"-Cuterie jars, an adorably tasty take on charcuterie!