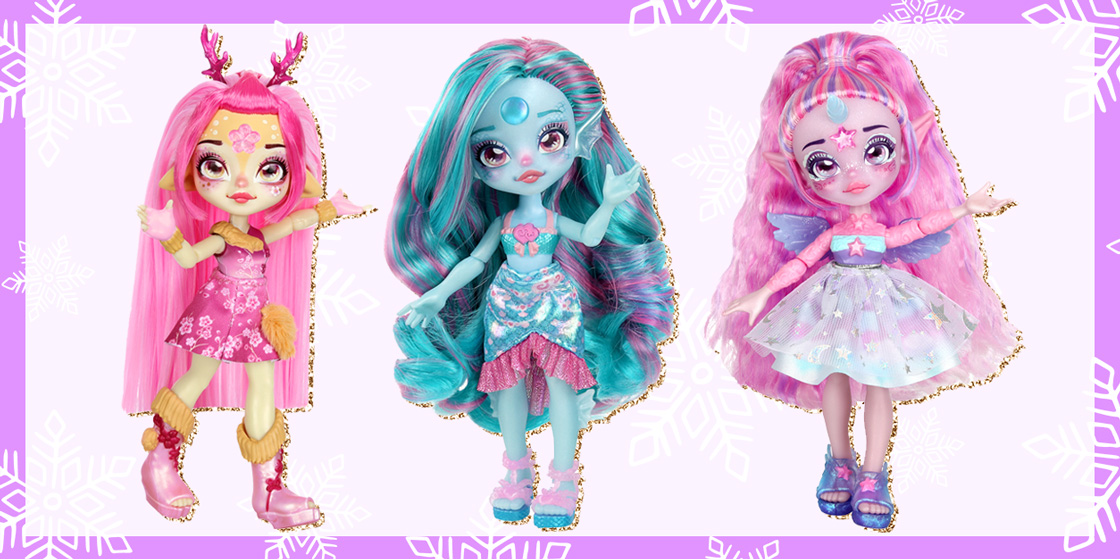 Holly Jolly Giveaways: Magic Mixies Pixlings Collection
NOTE: The items in our Magic Mixies Pixlings Collection Giveaway were provided by the brand for the purposes of our Holly Jolly Giveaways. No money was exchanged, and all opinions are our own. We reached out to these brands for this giveaway because they create products we love.
If you're all about crystal collecting, crafting potions, and making magic, our next Holly Jolly Giveaway will leave you spellbound!
Fueled by friendship, dreams, and adventure, the Magic Mixies Pixlings come from the enchanting realm of Pixia. Each Pixling comes inside a Potion Bottle, and it's up to you to set them free – using magic! Craft your potion in the bottle by mixing the magical elixirs with water, and be mesmerized as your potion swirls and twirls. Then, say "Magicus Mixus!" and press the crystal gem on top to magically reveal your new Pixling friend.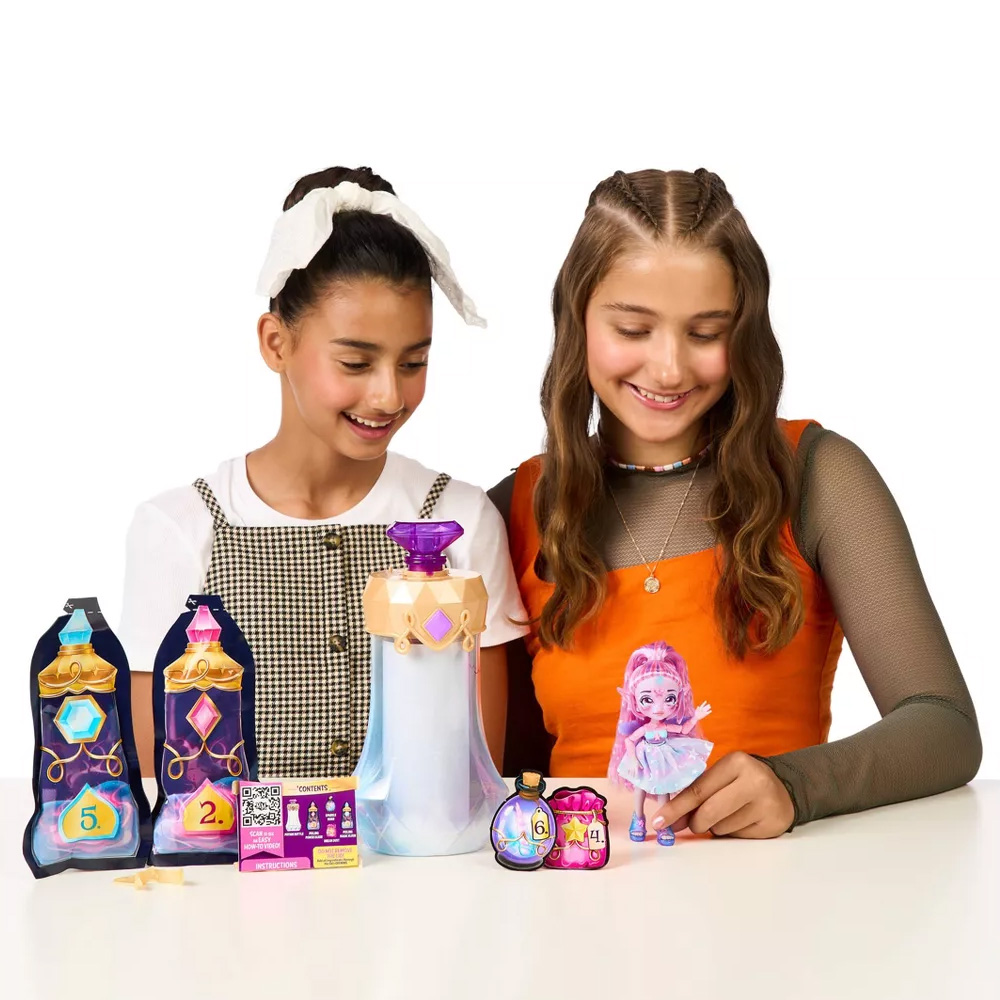 Which Magic Mixies Pixlings doll will you reveal? Deerlee is a courageous deer with the spirit of adventure, positively dreamy, Unia is a unicorn who can make dreams come true, and Marena is a thoughtful and sweet mermaid with the power of love. Each Pixling has a beautiful, shimmery outfit with iridescent accents, colorful hair you can brush and style, and are super poseable. Love their outfits? We put together a Pixlings Style Guide inspired by their looks so you can rock their enchanting style anytime.
We're giving away a set of Magic Mixies Pixlings thanks to our friends at Moose Toys! Ready to enter? Grab your favorite adult and have them enter below for your chance to WIN!
Magic Mixies Pixlings Collection Giveaway: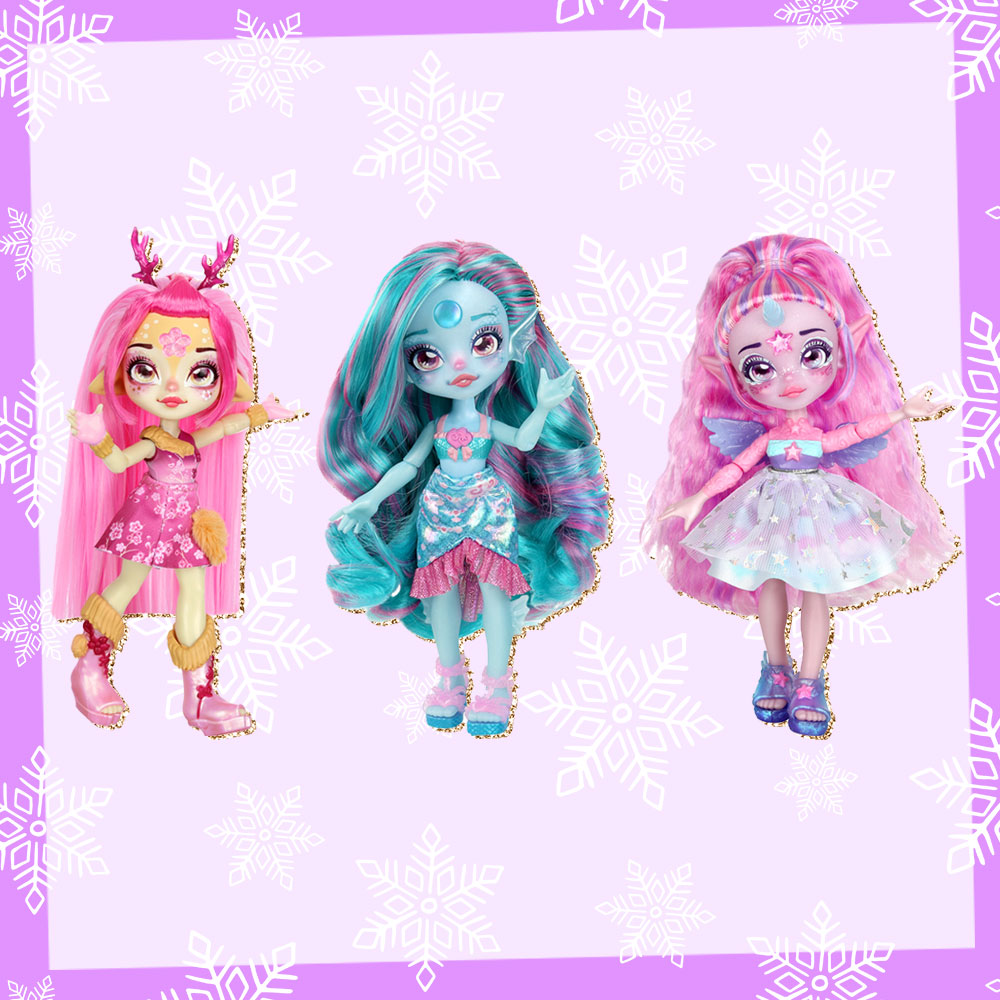 WHAT DO I WIN?:
ONE (1) lucky winner will receive a Magic Mixies Pixlings Prize Pack that includes:
– ONE (1) Magic Mixies Pixlings Deerlee the Deer Doll
– ONE (1) Magic Mixies Pixlings Marena the Mermaid Doll
– ONE (1) Magic Mixies Pixlings Unia the Unicorn Doll
*Prizes generously provided by Moose Toys
HOW DO I ENTER?:
Grab a parent or guardian and have them fill out the form below by November 20, 2023 at 11:59pm ET.
Giveaway runs from 11/06/23 at 12:00 pm ET through 11/20/23 at 11:59 pm. Open to US residents ONLY. Be sure to read the fully detailed rules HERE before entering.
THIS GIVEAWAY HAS ENDED AND THE WINNER HAS BEEN CONTACTED.
You must be 18 or older to enter. Please, only ONE entry per person. If selected as a winner, we will provide your parent/guardian with an affidavit to confirm that you are a valid winner who has permission to win. They will be REQUIRED to sign and return the affidavit to YAYOMG! to claim your prize. Prizes will not be mailed out without signed parental consent.
MORE HOLLY JOLLY FUN:
❄️MAGIC WHISPERS: Swap secrets with a kitty only YOU can hear! Enter to WIN a Magic Whispers Kitty!
✨FIERCE FASHIONS: Need even more dolls in your life? You'll love dressing up these Style Bae dolls with fashions that stick! Enter HERE!
❄️GRAPHIC NOVELS GALORE: From fantasy quests to IRL drama, this graphic novel prize pack will help you sleigh your winter reading goals!