YAYOMG! Holly Jolly Giveaways 2020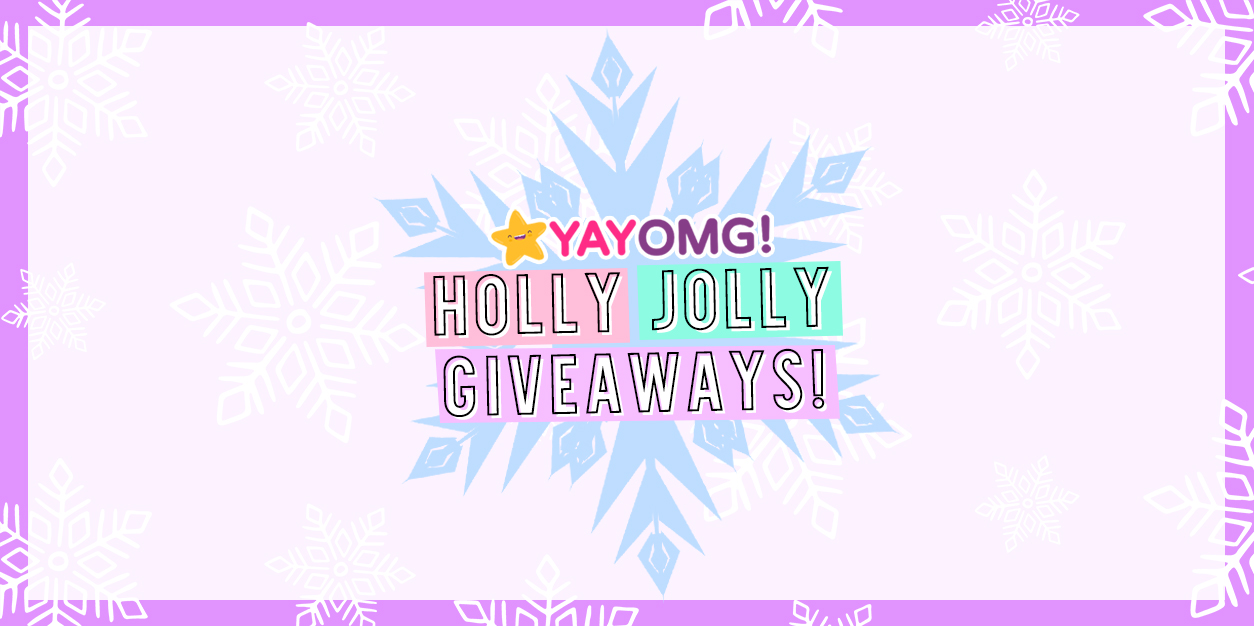 The holidays are here, which means it's time for peppermint mochas, cozy sweaters, and of course, our annual Holly Jolly Giveaways extravaganza!
Each year, we team up with some of our favorite brands to celebrate the season of giving and give back to YOU, our loyal YAYOMG! readers, and this year is going to be our best yet! We have EIGHTEEN amazing giveaways for you and your family to enter and win, so grab your favorite adult and check back each day for new prizes!
– Candy Canes & Mittens, Team YAYOMG!
Holly Jolly Giveaways 2020:
There are 18 giveaways in total, and they will be added once per day 11/16-11/20, 11/23-11/27 and 11/30-12/4. You can enter each giveaway ONCE. You must be 18 or older to enter, so be sure to have a parent enter on your behalf if you're under 18. Giveaways open to US residents only.
Fully Detailed Rules: Petite 'n Pretty Makeup Haul, Bright Stripes Wish*Craft Kit Collection, OwlCrate Jr. Subscription Box, Brave Wilderness Adventure Stash, GoldieBlox STEM Kits, What Do You Meme? Family Games, Hairdorables Haul, Macmillan Unicorn Book Stash, Star Stable Membership & Book Bundle, TBH Kids Holiday Gift Set, Skyrocket Toy Stash, Scholastic Book Collection, Klutz Kit Haul, Canal Toys Bundle, Yoobi School Supplies Stash, Collins Key Challenge Haul, FailFix Doll Collection, WowWee Toy Bundle
Thank you to Petite 'n Pretty, Bright Stripes, OwlCrate Jr., Brave Wilderness, GoldieBlox, What Do You Meme?, Just Play, Macmillan, WowWee, TBH Kids, Star Stable, Skyrocket LLC, Scholastic, Klutz, Canal Toys, Moose Toys, and Yoobi for generously contributing all of the prizes for these prize packs! We couldn't have pulled off this event without you!