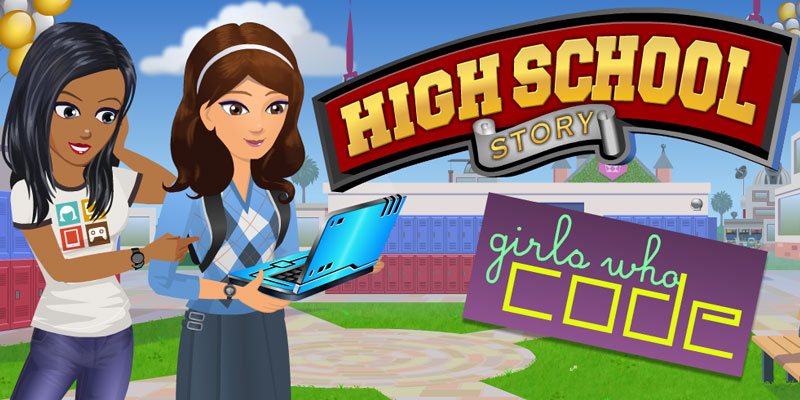 Girls Who Code and High School Story Teamed Up for An Inspiring Collab!
One of our favorite apps, High School Story, has teamed up with yet another awesome organization to inspire girls around the world. In the past, they've tackled issues like cyberbullying, self-esteem, and eating disorders, and this time they've teamed up with Girls Who Code to show the world that computer science isn't just for boys.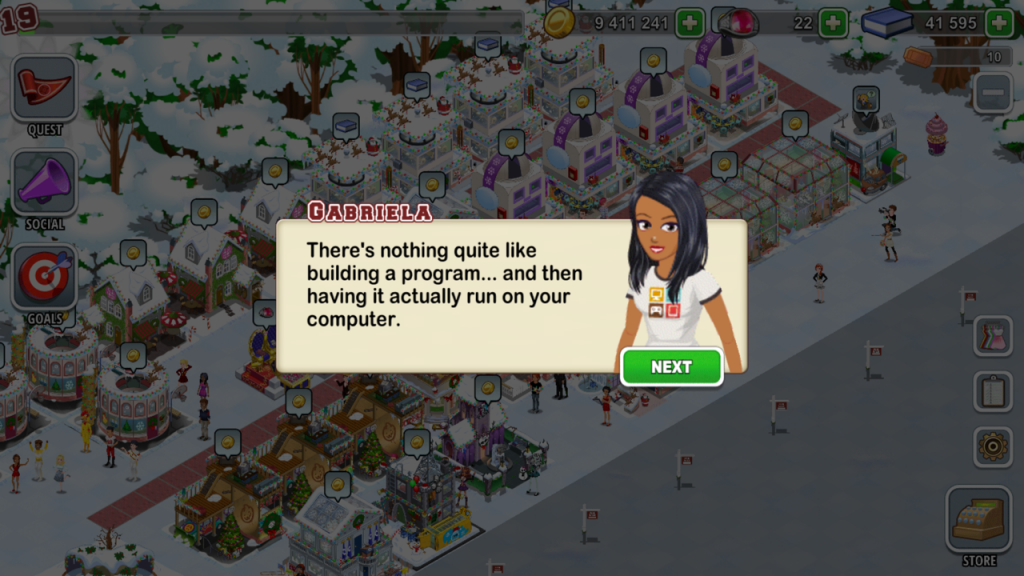 Girls Who Code is a non-profit organization who's mission is to educate and empower girls to learn to code and follow their interests and passion in computer science. They help connect girls with the programs, mentors, and tools they need in order to take over the world, one line of code at a time.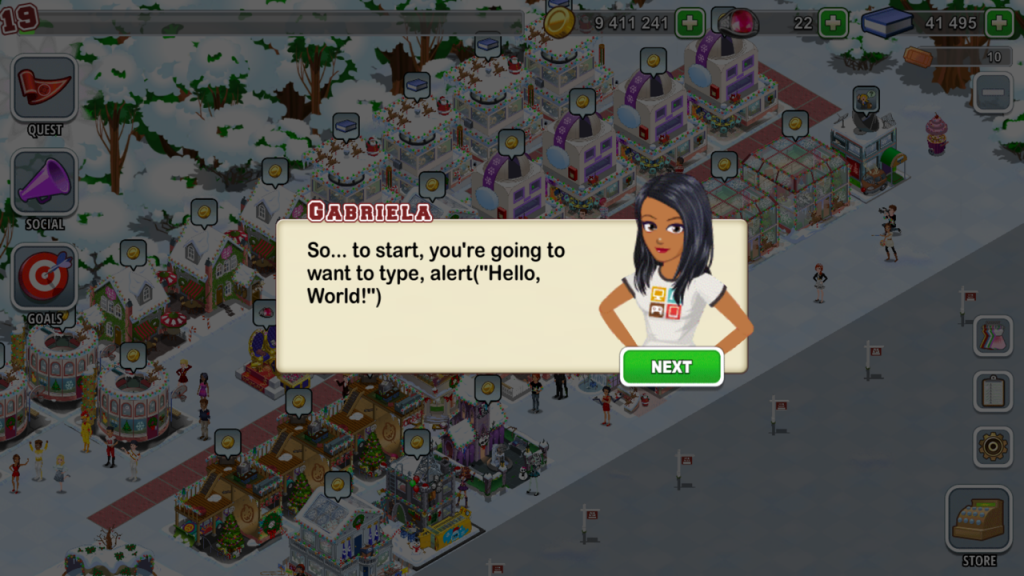 In High School Story, you'll meet Gabriela, a totally awesome female programmer who helps Payton (the school's resident girly girl, fashionista, and party queen!) and your character learn how to follow their dreams and develop an app. She'll share stories about how being a part of Girls Who Code changed her life, teach you a few coding basics, and help Payton create a fashion app that she never imagined she'd be able to make on her own.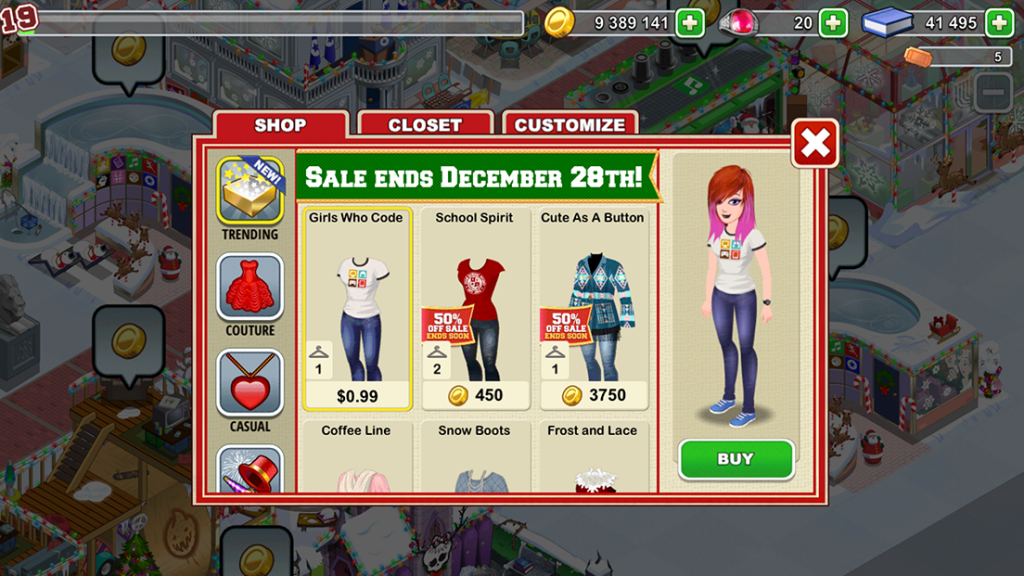 The Girls Who Code quest is free to play, but if you want to contribute to the cause, you can purchase a Girls Who Code t-shirt in game for .99 cents. The money gets donated to GWC to help out their organization and the future of female coders! (And looks super cool, see ours above!)
It's a perfect way to introduce yourself to the world of computer science! Plus, HSS is a super fun game that updates pretty much every week with new quests, dates, and other fun stuff to do. You get to run your own dream school! You can pick it up for free on iOS, Android, and Amazon.