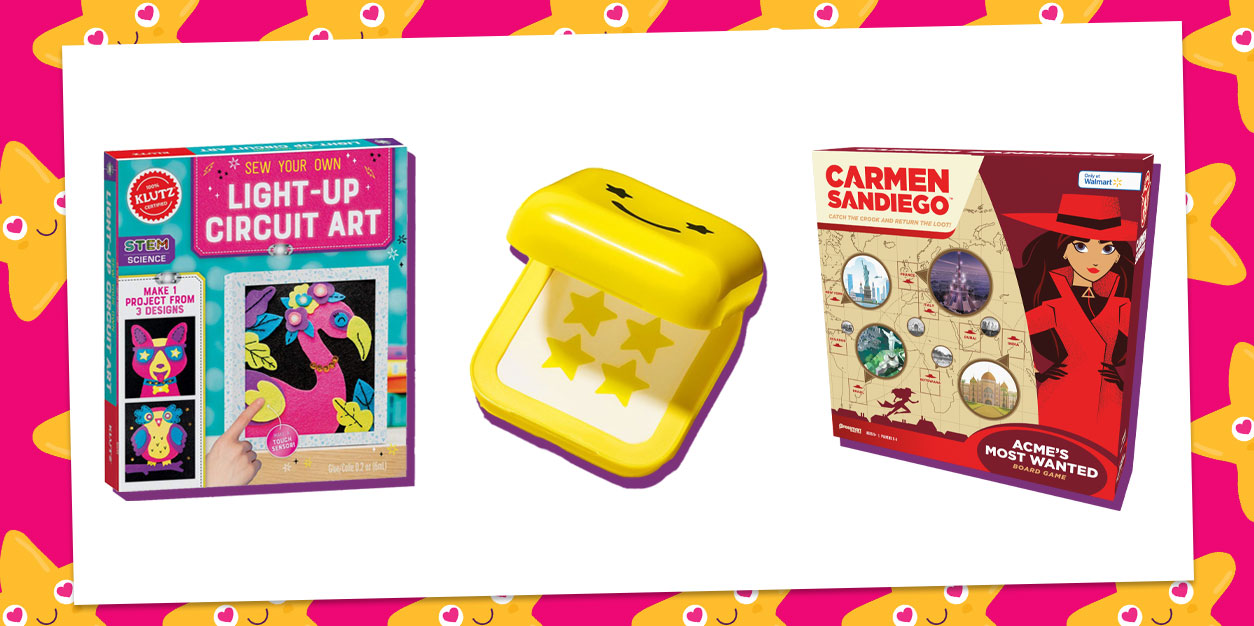 HEART EYES: Skincare Stars, STEM DIYs, and Llama Snack Bars
HEART EYES is a monthly series on YAYOMG! where we keep you in the know about all the best new stuff that will have you twinning with your favorite emoji.?

*NOTE: Our HEART EYES roundup is hand-curated by the YAYOMG! Team. Some of our picks are items that we have received for free for reviews. Our recommendations are based on items we loved and think our readers will love. We do not use affiliate links.
For this month's edition of HEART EYES, we've rounded up some OMG-worthy new stuff!
On this month's list, you'll find lots of STEM-focused DIYs, super fun new mobile games, and some seriously great beauty finds we couldn't resist sharing with you. Some standout favs? The deliciously weird Stuffed Cheez-It Pizza from Pizza Hut, an empowering GoldieBlox subscription box, and the new Hidden Side sets from LEGO that combine amazing builds with impressive AR!
Don't take our word for it, though! Peep the list below for 15 things we think will give you heart eyes this month!
HEART EYES – September 2019: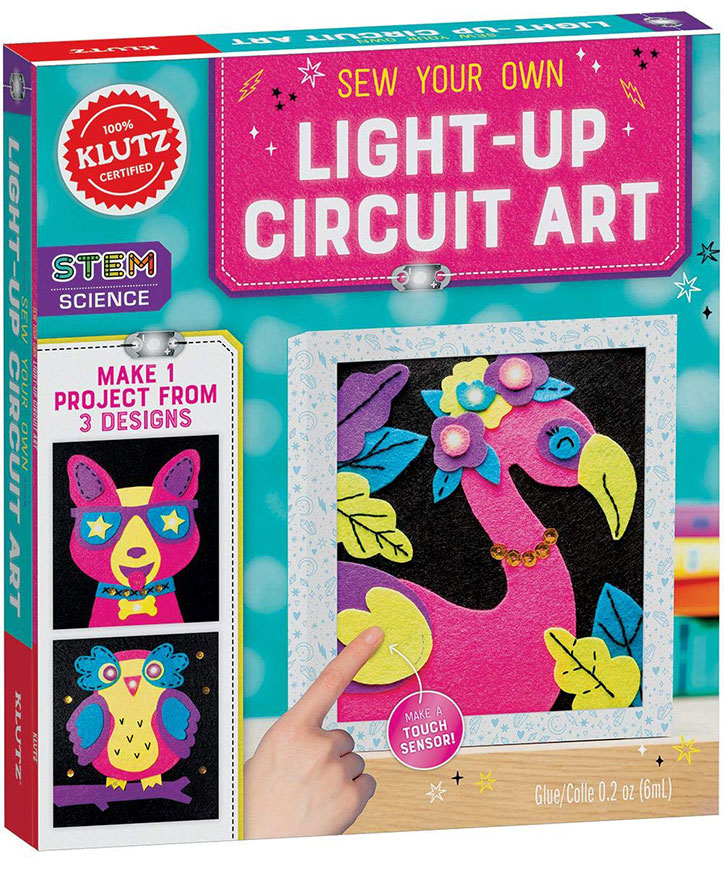 Sew Your Own Light Up Circuit Art from Klutz:
Art meets science with this new kit from our friends at Klutz. The Sew Your Own Light Up Circuit Art Kit teaches sewing staples and simple circuitry while encouraging creativity.
Whether you choose to create the Brilliant Owl, Dapper Doggo, or Fancy Flamingo, you simply can't go wrong. Cut out your felt pieces, layer them according to the instructions, sew in your LEDs using conductive thread, and create a touch sensor that makes the lights glow. Then, watch in awe as your creation shines bright hanging on your wall or displayed on your desk!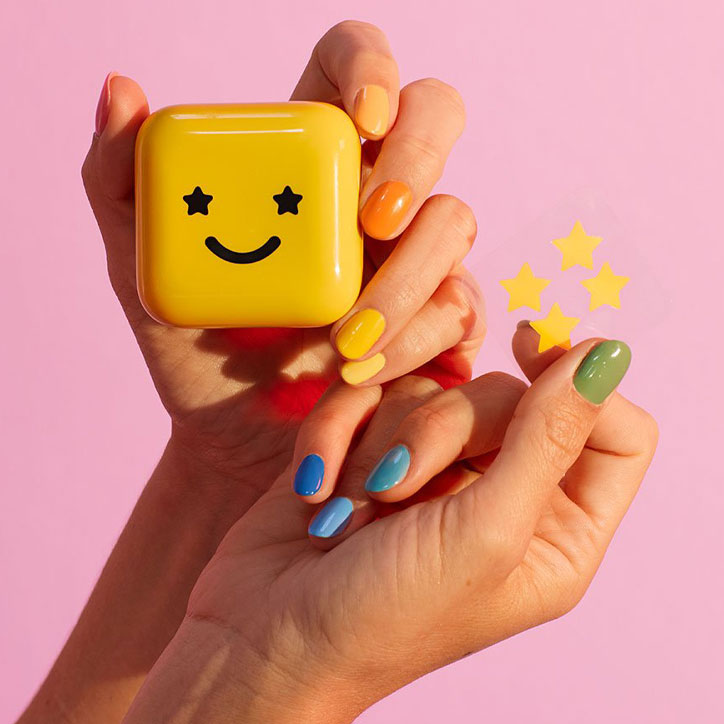 Hydro-Stars from Starface:
Star-shaped stickers that help keep breakouts at bay? It would be pretty much illegal for us to not add these to our list since they're basically twinning with our logo.
Each of these Starface sets comes with 32 hydro-star stickers. Feel a pimple brewing? Wash and dry your face, and then stick a star on top. Be sure to take a Starfaced selfie to inspire confidence and own your perfectly imperfect skin – we've all got it! These stickers take about 6 hours to work, so they're great for your nighttime routine or slumber parties.
In addition to helping clear up your skin, they also prevent you from picking and touching your pimples, two big skincare no-nos!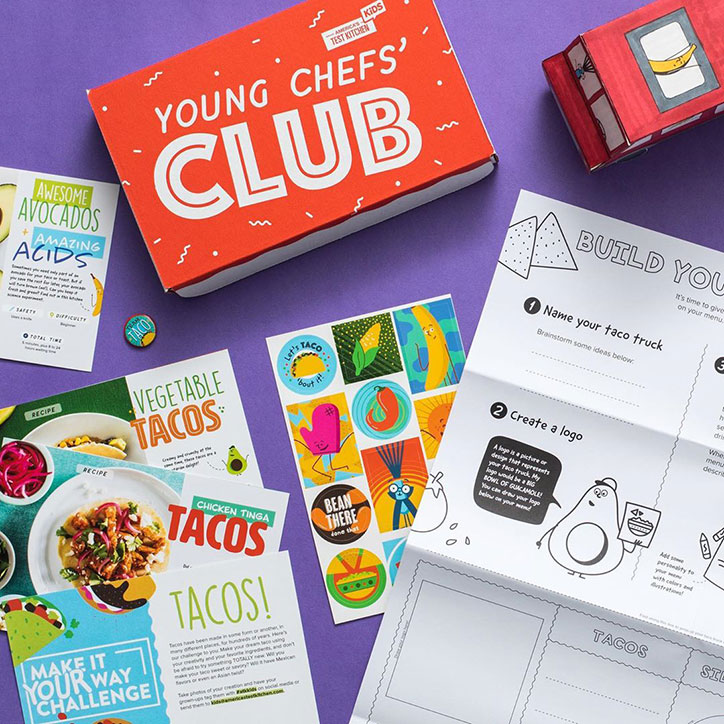 Aspiring chefs, rejoice! If you watch MasterChef Jr. and dream of learning to cook like all the amazing kids on the show, Young Chefs Club is a great way to start. Each box begins with a theme, based around a specific ingredient, scientific subject, or type of cuisine, so that you're always engaged and learning.
The boxes feature recipe cards as well as ideas and techniques to inspire your cooking. If you're already a whiz in the kitchen, you can absolutely experiment with your own flavor profiles and ingredients. You'll learn cooking fundamentals to help you grow as a budding chef, as well as the science behind cooking.
Each box also features a cooking tool or ingredient, as well as an activity that you can do right out of the box. For example, the taco box featured above asks you to build your own taco truck from start to finish – including your truck name, logos, and menu! Subscribers also gain access to online content, recipes, and a members-only community to keep the love of cooking alive between boxes.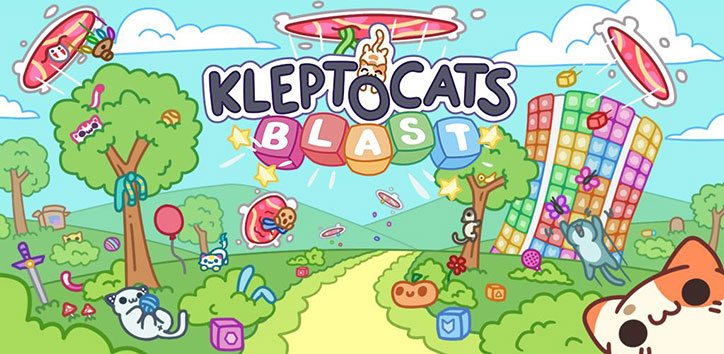 KleptoCats Blast from HyperBeard:
KleptoCats Blast is the newest mobile game from our friends at HyperBeard, and as the name suggests, it's a total BLAST!
This PAW-some puzzler features a compelling storyline (GemDog, where u at?), mysterious trinkets to collect, and they've shaken things up a bit by giving you the ability to move the puzzle around as you play. Rather than the flat board you're used to in a Match 3 adventure, this one is more of a cylinder shape that you can spin left and right as you play so you can hunt for even more matches.
If you love KleptoCats or match-3 games, you'll have a PURR-fect time rescuing these thieving kitties! Available now on iOS and Android devices.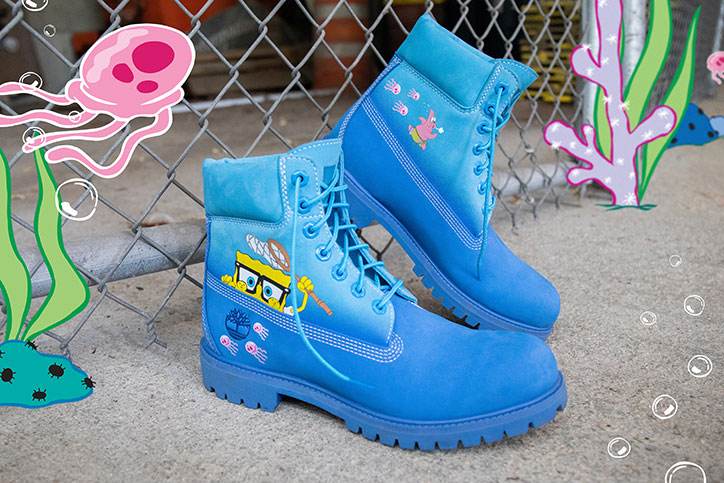 SpongeBob Boots from Timberland:
Our favorite yellow sponge turns 20 this year, and Nickelodeon isn't holding back with the collabs. The latest addition to the lineup? Timberland boots!
SpongeBob stans will feel ready to walk the halls or go jellyfishing with their friends when they lace up these new kicks. There are two designs to choose from, ranging in size from kids to adults. The black boots focus on the signature SpongeBob elements. The tongue features his smiling face front and center, and the laces boast a charm that looks like his iconic outfit. You'll even find Plankton trying to steal a Krabby Patty! The blue boots are our personal favs, featuring SpongeBob and Patrick on a jellyfishing adventure. Scoop 'em up with your lucky spatula before they're gone!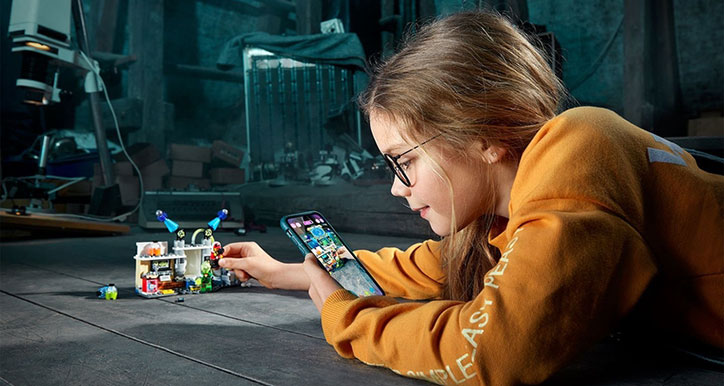 Hidden Side Sets from LEGO:
Build your own ghost story with Hidden Side from LEGO!
These new LEGO sets are hands down one of the most impressive things we've ever seen from the LEGO universe. We got to see a preview at Toy Fair earlier this year, and we were blown away by how Hidden Side combines building, AR, and gaming together into one spooky package.
With Hidden Side, you'll build your set as usual to create a Haunted High School, Paranormal Bus, a Graveyard, or even a Ghost Lab. Then, you'll use the Hidden Side app to bring your sets to life and transform your phone into a ghost detector. Scan your set with the app to reveal AR ghosts, supernatural missions, and help Jack, Parker, and JB on their ghost hunting adventure.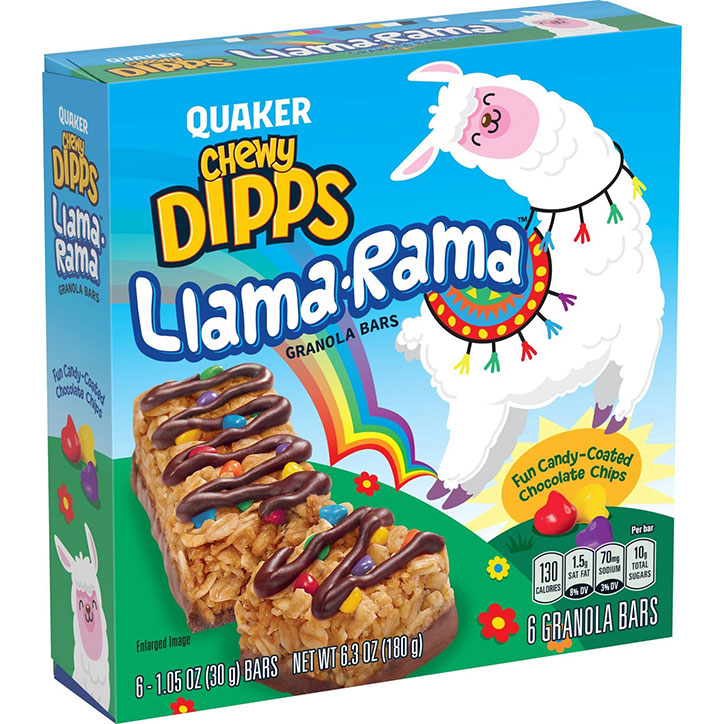 Llama-Rama Chewy Dipps from Quaker:
Move over, mermaid and unicorn foods! Llamas are here as the newest food trend in town!
We were delighted to see that llamas have finally made their way from the toy aisle to the snack aisle with these new Llama-Rama Chewy Dipps granola bars. Sure, they're pretty similar to the existing Chewy Dipps lineup, but they pack a punch of colorful flair.
The Llama-Rama bars feature the Quaker granola you'll find in their other bars, a layer of chocolate on the bottom, a drizzle of chocolate on top, and rainbow candy-coated chocolate chips for a pop of fun.
We think they look delicious, and honestly, we're down to support any llama inspired snacks that anyone wants to throw our way.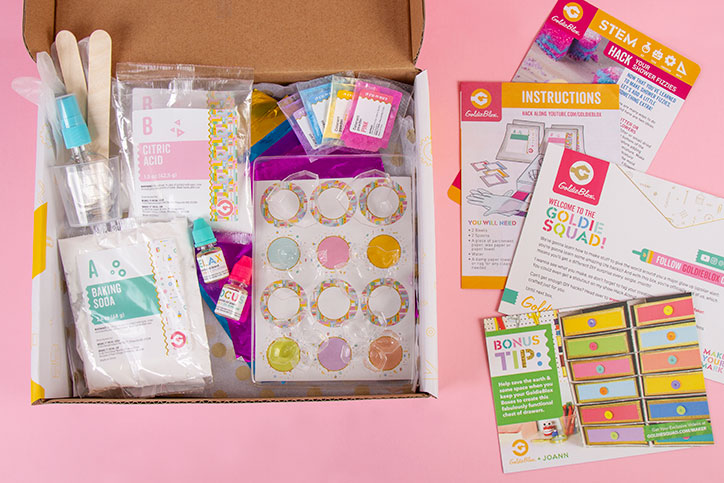 We've already gushed about the brand new line of GoldieBlox DIY Maker Kits, but you might not know that they also recently partnered with JOANN for the first-ever GoldieBlox subscription box!
Each monthly box is filled with everything you need to create fun, science-based DIYs, paired with facts to help you understand the STEM concepts behind each project. The projects will be different each month, and buying a box also gives you access to exclusive video content you can't get anywhere else. If you consider yourself a part of the Goldie Squad or just love science and DIYs, you'll absolutely love this new subscription.
The first GoldieBlox Box project is DIY Aroma Shower Fizzies, and the box is available to order exclusively through this link. Boxes ship out on the 10th of each month, so you'll want to grab this one ASAP!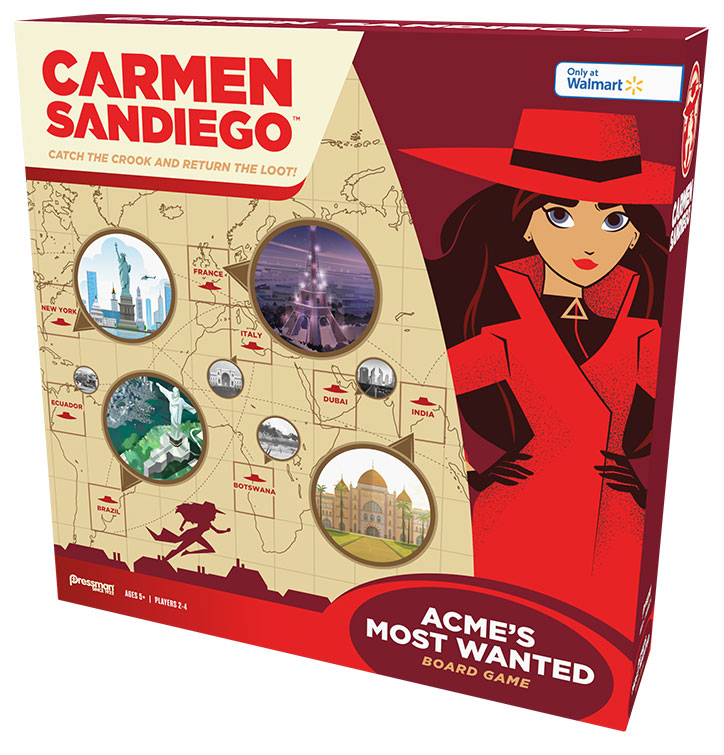 Carmen Sandiego: ACME's Most Wanted Game from Pressman Toy:
Season 2 of Carmen Sandiego drops on Netflix next month, so it's the perfect time to brush up on your sleuthing skills. Exclusive to Walmart, the Carmen Sandiego: ACME's Most Wanted board game will have you traveling around the globe as Carmen herself, as she tries to hunt for stolen loot and take down V.I.L.E.
Similar to the classic board game CLUE, each player will need to figure out the who, what, where in order to win the game. You'll travel around the board, checking out location cards, loot cards, and other important info, documenting your findings in your Passport. When you're ready to make an accusation, head over to the Isle of V.I.L.E. to announce which henchman you think pulled off the heist, what they took, and where they hid it in order to save the day.
While you play, you'll learn all about real locations around the world and see lots of great artwork from the show!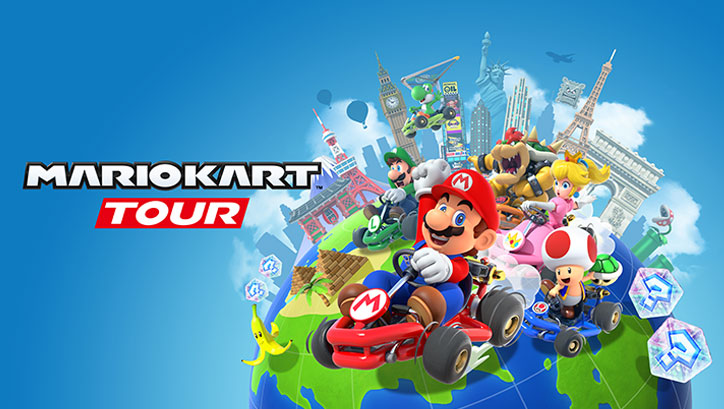 Mario Kart Tour from Nintendo:
Mario Kart Tour is racing onto mobile devices this month, and we're beyond excited to hop into the driver's seat!
As lifelong fans of the Mario Kart series, we're so excited to have a version we can play pretty much anytime, anywhere. In Mario Kart Tour you'll race your way through real cities and places around the world, like New York City, Tokyo, and Paris, in addition to new takes on fan-favorite Mario Kart tracks.
There are lots of drivers, karts, and gliders to unlock, each of which can be upgraded to maximize your experience and lead you to victory. Plus, don't forget those iconic power-ups. Who else is super excited to rev their engines, throw some blue shells, and get their kart on?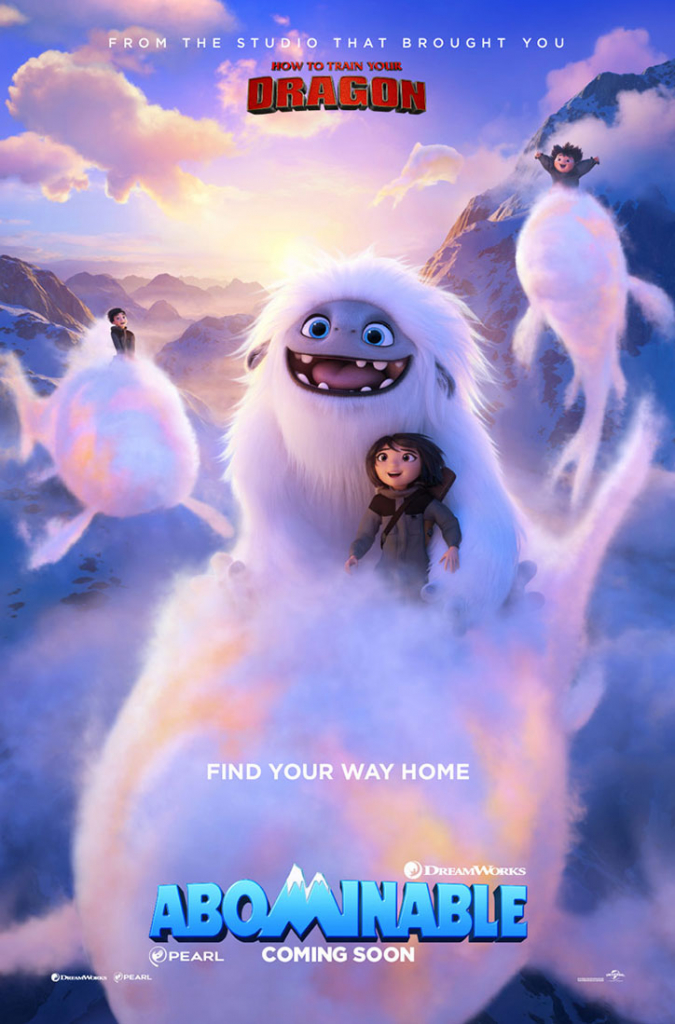 Abominable from DreamWorks:
What would you do if you discovered a magical yeti living on the roof of your apartment? TBH, we'd probably try to snuggle it and keep it as a pet if it were as cute as Everest, the yeti in DreamWorks new animated film, Abominable.
Thankfully for Everest, Yi and her friends aren't like us – they're brave and adventurous, setting out to reunite the yeti with its family. They'll travel from their bustling Chinese city through the snowy Himalayas as they try to bring Everest back home. They'll have to outsmart Burnish, a wealthy man who's mission is to capture a yeti, and his partner, a zoologist named Dr. Zara in order to ensure that Everest doesn't get caught.
Abominable hits theaters on September 27th, and we think it's going to be an amazing adventure with lots of heart.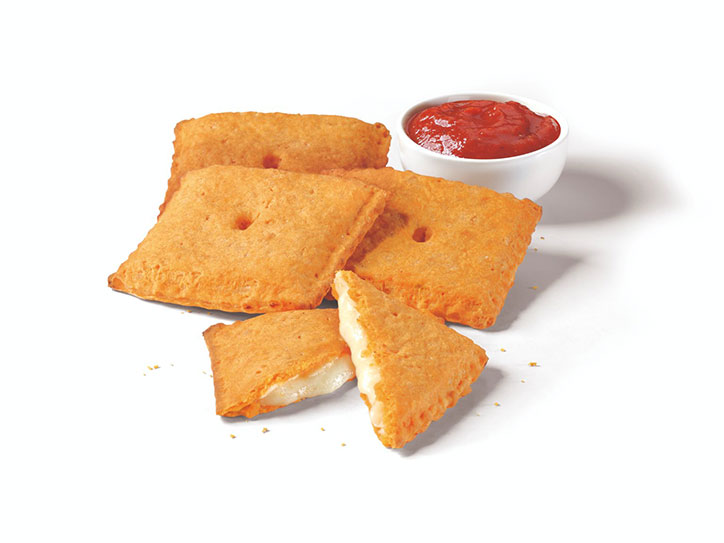 Stuffed Cheez-It Pizza from Pizza Hut:
We admit it, we are completely obsessed with over the top, limited edition fast food releases, and the latest from Pizza Hut has our hearts melting like mozzarella cheese.
Who even comes up with the idea to make Cheez-It pizza pockets? How do we get hired for this job? What other snack foods can we blend together with fast food favs to create delicious masterpieces like this one? Okay, enough of that – let's get to it.
Stuffed Cheez-It Pizza is pretty self-explanatory. Each order comes with 4 pillowy pieces, featuring a soft, chewy crust that tastes exactly like the sharp cheddar flavor we know and love from Cheez-Its. The inside features warm, gooey cheese and spicy pepperoni, and comes with a side of marinara dipping sauce. (You can get a plain cheese version as well, if that's more your thing.) Honestly, this combination may sound weird at first, but it works really well together. We definitely recommend it for anyone who hearts pizza.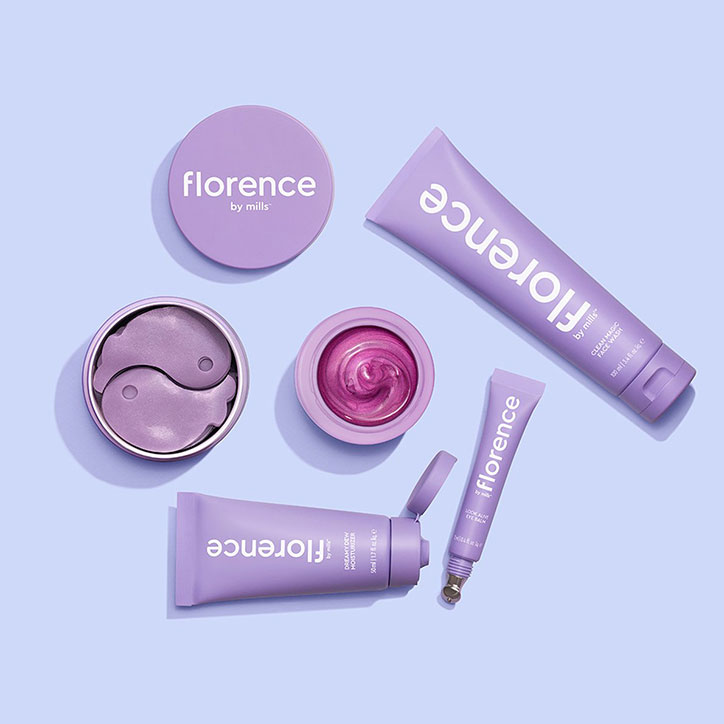 Just when you thought Millie Bobby Brown couldn't possibly get more iconic, she dropped all-natural skincare and beauty line, Florence by Mills.
Named after her great-grandma, Millie's new line features everything from face mists to lip glosses that are meant to be simple, sleek, and empower you to own your natural beauty. All of the products in the line are fragrance-free and infused with vitamins, botanicals, antioxidants and other clean ingredients that make them safe to use for pretty much all skin types. Plus, you'll feel good on the inside knowing that some of the proceeds are donated to the Olivia Hope Foundation, which is dedicated to curing childhood cancer.
We have a feeling Florence by Mills is going to become a staple in your make-up bag and your nighttime routine!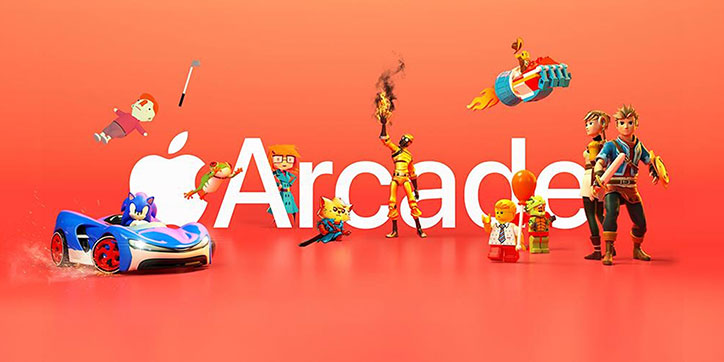 Apple Arcade from Apple:
There is no doubt in our minds that Apple Arcade is A STEAL. For just $5 a month, your entire family will be able to access over 100 high-quality games – and that's just what's rolling out between now and the end of the year! Not only that, Apple is working alongside some of the best and brightest game developers, ranging from indie stars and up and comers to iconic names like LEGO and Bandai-Namco.
One thing that really stands out about Apple Arcade isn't just the high-quality games that will be featured on the platform, but also the fact that you won't have to deal with any of the usual mobile-game annoyances, like in-app purchases or ads. The games on the platform are meant to be a step above the usual games you'll find the App Store, boasting beautiful graphics, imaginative gameplay, and unique concepts. If you're an avid mobile gamer who loves to try new things, Apple Arcade is pretty much a no-brainer. Oh, did we mention you can play these games on your iPhone, iPad, Apple TV, and Mac and are compatible with certain game controllers? Pretty cool!
A few games we have our eye on? Sneaky Sasquatch, Jenny LeClue – Dectectivu, Monomals, LEGO Brawls, and Pac-Man Party Royale. Apple Arcade hits devices on September 19th, so start asking your parents to add it to their Family Sharing ASAP!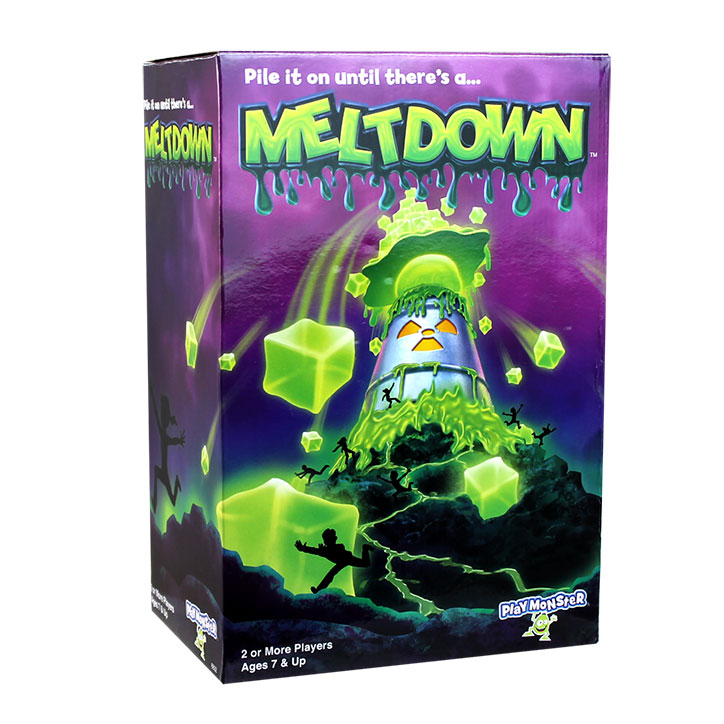 We tried Meltdown during our trip to Toy Fair this past winter, and despite it's a simple concept, but a ton of fun!
How do you play? Place the toxic tower on a sturdy, flat surface, place a wad of the radioactive green slime on top, and set the balancing platform on top of that. Once you're all set up up, players roll the dice to see how many cubes they need to add on top of the tower during their turn. You'll need to balance your cubes just right so that the ever-shifting tower doesn't tip and cause a MELTDOWN!
The unpredictability of the slime makes each game different and unique, and you can even shape the slime in different ways to switch things up further. It's easy for anyone to learn, but gets super intense and competitive as you race to get rid of all your cubes!
On a never-ending quest for all the best stuff? Check out our previous HEART EYES roundups for lots of new releases you may have missed!