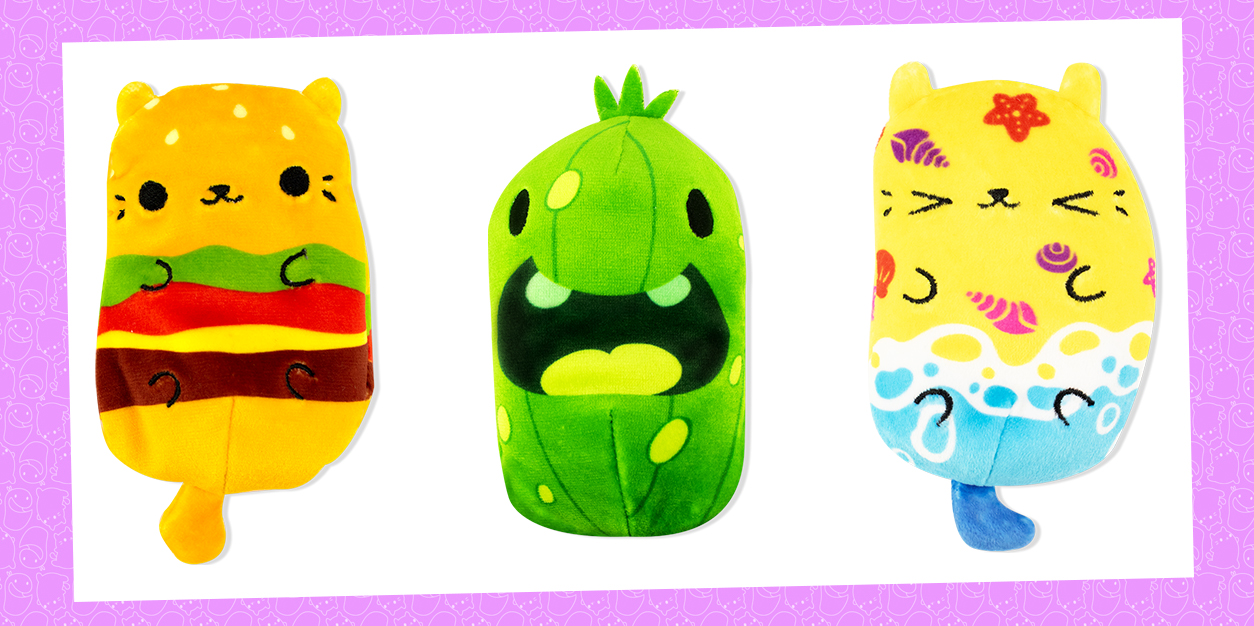 Enter the Silly and Weird World of Cats vs. Pickles + GIVEAWAY!
NOTE: We teamed up with Cepia LLC for this Cats vs. Pickles Giveaway. All opinions are our own; we were under no obligation to give a positive review. Giveaway prizes provided by Cepia, LLC.
Cats vs. Pickles are the newest collectible craze! Based on videos of IRL cats reacting strangely to pickles, this silly new collectible line is a viral sensation come to life.
Cats are afraid of pickles, but pickles just want to love! These super soft plush are colorful, cute, and completely irresistible. Will you be Team Cat or Team Pickle?
We teamed up with our friends at Cepia LLC to giveaway a set of 10 Cats vs. Pickles toys, grab your favorite adult and enter below for your chance to win!
Everything You Need to Know About Cats vs. Pickles: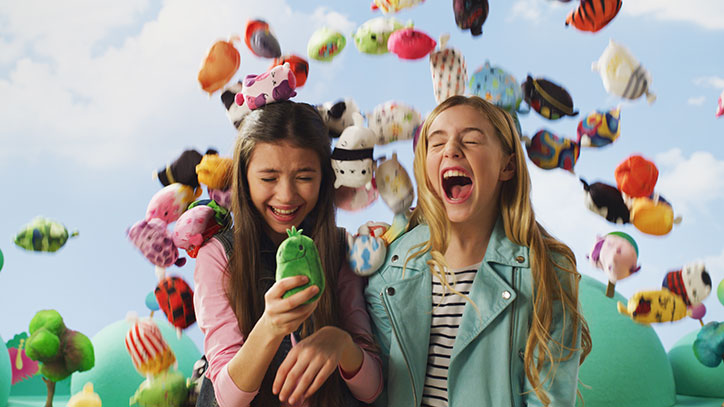 Collect 'Em All:
The Cats vs. Pickles lineup features over 100 super cute plush ranging from food-inspired friends (like Cheeseburger Cat and Paw-Purr-Oni) to Classy Cats (like Mr. Argyle and The Great Catsby), and more. Just like real cats, these plush cuties are super sassy and full of personality. You can try to collect them all, swap with friends, or just grab the ones that express YOU best!
The pickles are a more rare find with only a handful to collect. They aren't the brightest, but they sure are loveable!
Each bean-filled plush comes with a tag of authenticity, displaying its name, bio, and a QR code to download the mobile game.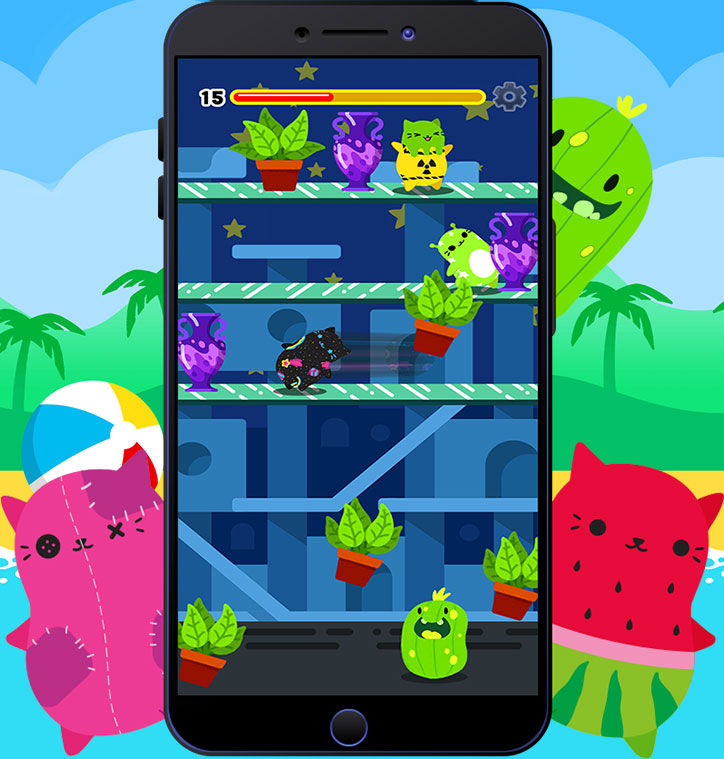 Mobile Game Chaos:
Bring the fun of Cats vs. Pickles to life by seeing how long you can last in the CvP mobile game! This fast-paced game is easy to play and impossible to put down, making it a great choice for cat lovers of all ages.
The cats are acting like, well, cats, knocking over everything from plants to balls of yarn. Your goal is to control the pickle at the bottom of the screen who's trying to dodge objects falling from the sky. There are loads of vibrant locations to explore, pickles to unlock, and over 100 levels to survive!
Want to play? You can download the game for free on iOS and Android. It's free to play, but there are some ads and in-app purchases, so be sure to ask a parent for purr-mission!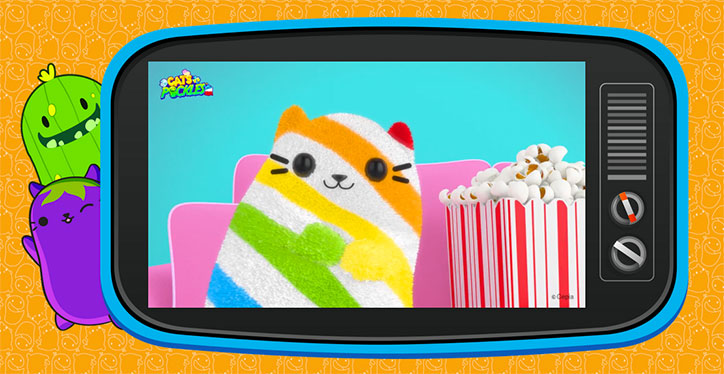 LOL-Worthy Videos:
What would the internet be without cat videos? If you're in need of more Cats vs. Pickles fun, you're in luck! The CvP website and YouTube channel release brand new videos every single week.
A mix of live-action and animation, these videos are sure to make you LOL and inspire you to create your own CvP inspired adventures. What wild antics will your cats and pickles get into?
Their website is also filled with downloadable activities like mobile wallpapers, printable posters, and coloring pages!
Cats vs. Pickles Giveaway: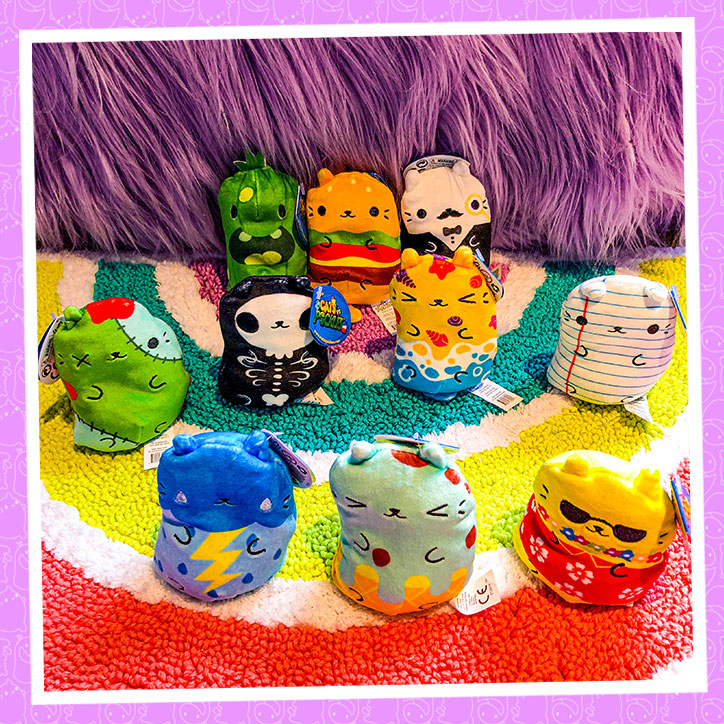 WHAT DO I WIN?:
ONE lucky winner will receive a Cats vs. Pickles Prize Pack featuring TEN Cats vs. Pickles plush toys including:
– ONE (1) Cheeseburger Cat
– ONE (1) Blank Page
– ONE (1) Aloha Cat
– ONE (1) Mint Chippie
– ONE (1) Skelecat
– ONE (1) Sandy
– ONE (1) Zombie Cat
– ONE (1) Stormy Kitty
– ONE (1) The Great Catsby
– ONE (1) Pickle Hank
*Prizes generously provided by Cepia LLC.
HOW DO I ENTER?:
Grab a parent or guardian and have them fill out the form below by June 29, 2020 at 11:59pm ET.
Giveaway runs from 06/15/20 at 12:00 pm ET through 06/29/20 at 11:59 pm. Open to US residents ONLY. Be sure to read the fully detailed rules HERE before entering.
THIS GIVEAWAY HAS ENDED AND THE WINNER HAS BEEN CONTACTED.
You must be 18 or older to enter. Please, only ONE entry per person. If selected as a winner, we will provide your parent/guardian with an affidavit to confirm that you are a valid winner who has permission to win. They will be REQUIRED to sign and return the affidavit to YAYOMG! to claim your prize. Prizes will not be mailed out without signed parental consent.
Want even more cute collectibles in your life? Enter to win the full set of Cutetitos Taste Budditos!