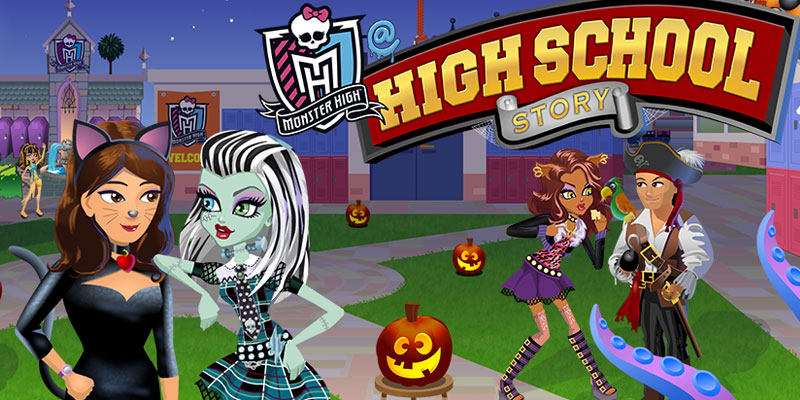 Monster High @ High School Story
Listen up, Ghouls! High School Story from Pixelberry is one of our #1 most favorite mobile games to play (no seriously, we're Level 19. Call it an obsession.) and they always do a really over-the-top, amazing Halloween update – but this time they've outdone themselves.
We present to you the Monster High @ High School Story update! That's right – the fangtastic Monster High ghouls have made their way to High School Story for the first time ever! Peep the trailer here.
If you already play the game, the update is already waiting for you in the App Store on your device. Download it, and you'll get access to the Monster High update, as well as the other Halloween tidbits that were added to the game. Like the Werewolf type, some new hairstyles, lots of Halloween costumes, and of course – Halloween and Monster High inspired quests.
If you've never played before, just download the game now in order to get your hands on this new update. It's free! (High School Story supports iOS, Android, and Amazon devices)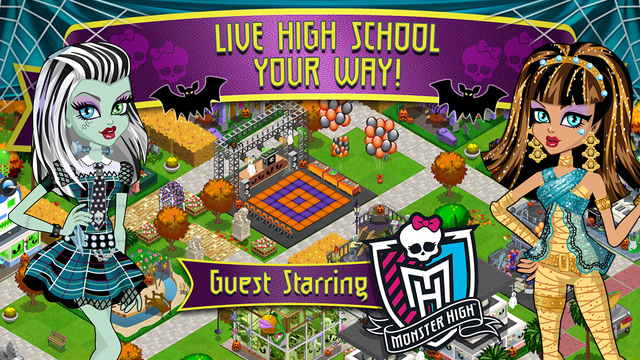 The Monster High stuff costs real money, so make sure to ask your parents first. Each character (Frankie Stein, Cleo de Nile, Draculaura, and Clawdeen Wolf) and the Monster High hangout cost $4.99 each OR you can grab the bundle that includes all 4 ghouls and the Monster High hangout for $19.99. The good news? Proceeds from each purchase are being donated to the Born This Way Foundation, a charity that's all about empowering young people just like you! Plus, once you buy them, they're yours to keep, even when the Monster High theme is over in a few weeks.

If you're new to High School Story – here's a quick rundown. You're tired of the usual humdrum boring High Schools with their cliques and bullies and ordinary rules, so you decide to create a High School of your own where things are totally awesome and everyone fits in. You get to build out your school, make friends, throw parties, and go on dates.
You can dress up all the students at your school in really awesome outfits, decorate your school however you like, and basically turn it into your dream school. There's something new added to the game pretty much every week, and there's lots of quests for you to go on to keep you busy. The quests are basically like choose your own adventure stories where you get to interact and make decisions as you read along.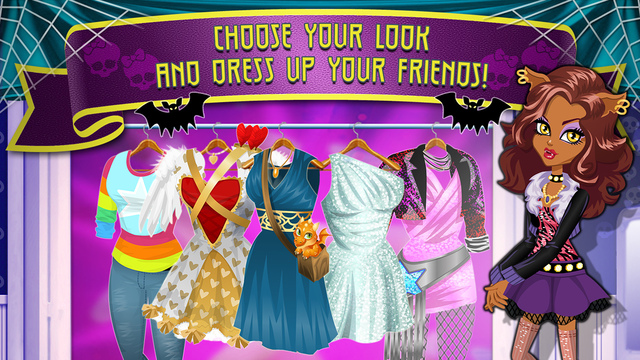 It's way fun, and way worth the price of FREE! While there ARE in-app purchases in the game, you don't ever need to spend a dime in order to level up and progress through the game. Sometimes you're required to spend the in-game currency, but that's easy enough to earn if you have a little patience. Now all we're wondering is if we'll get an Ever After High update next?!