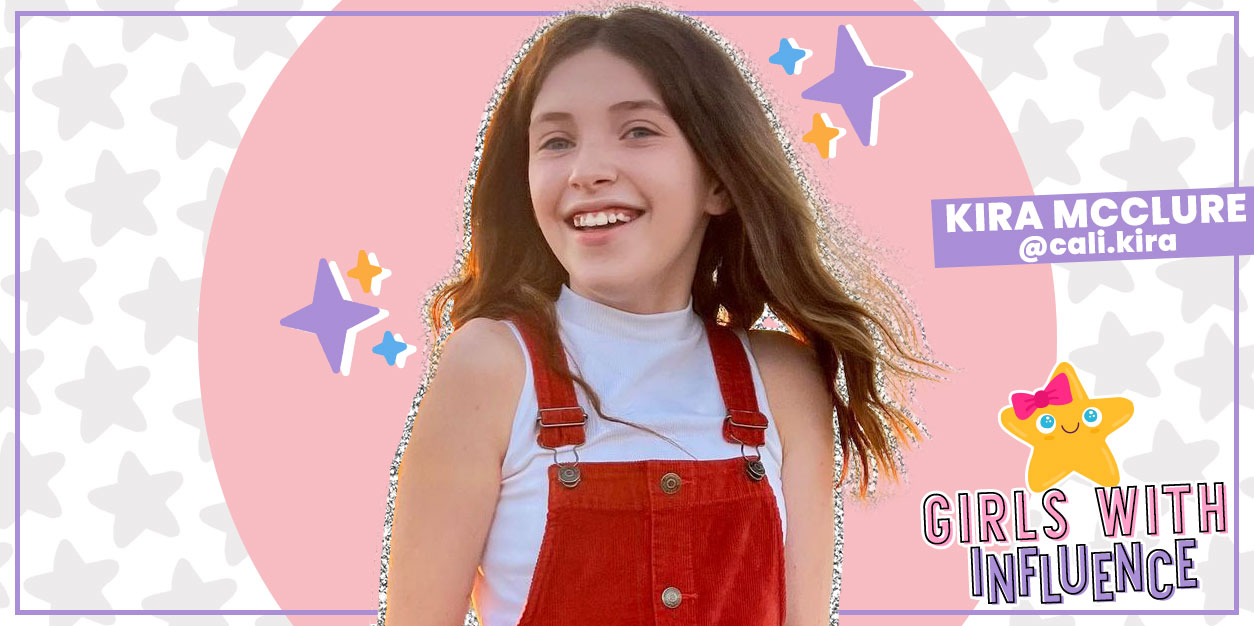 GIRLS WITH INFLUENCE: Kira McClure
GIRLS WITH INFLUENCE is a monthly celebration of girls who are making their mark across social media in a unique and positive way!
Ready to meet your next must-follow? In this month's GIRLS WITH INFLUENCE, we're spotlighting influencer, cheerleader, and aspiring actress Kira McClure who you know best as @cali.kira!
Scrolling through her feed, you'll find sunny vibes, cool finds, and lots of positive energy radiating through every post. Kira's rise as an influencer stemmed from her first passion – cheer. Being on a squad since she was five years old, Kira dreamed of becoming a Rebel Atheltic model, so she started an Instagram account which not only got the attention of the cheer community, but brands like Lip Smacker, Ghost Long Board, GirlsLife, and more!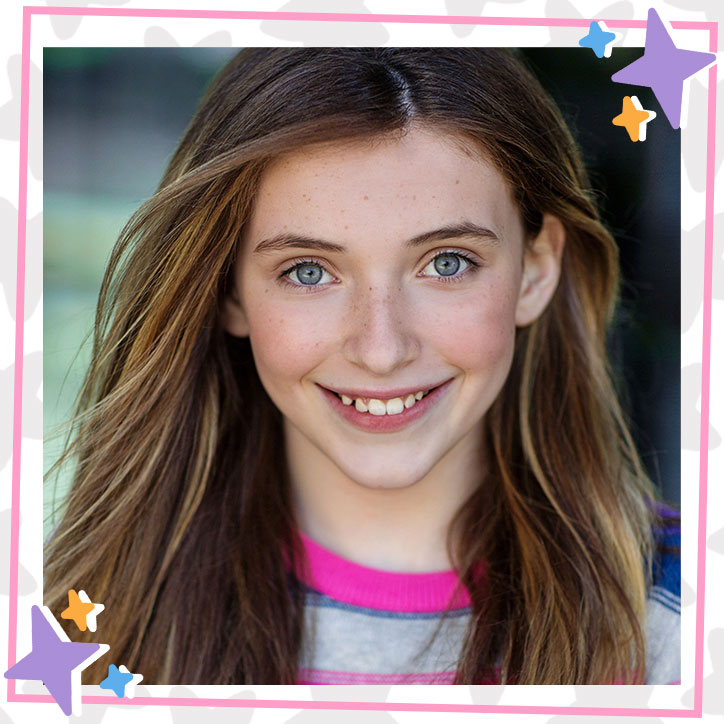 Outside of her life as an influencer and athlete, Kira also loves listening to music, watching anime, learning to code, and she even recently relocated to LA with her family to follow her acting dreams!
Get to know Kira McClure as she chats about her life as an influencer, her passion for cheer, and dishes on all her favorite things!
Get to Know Kira McClure: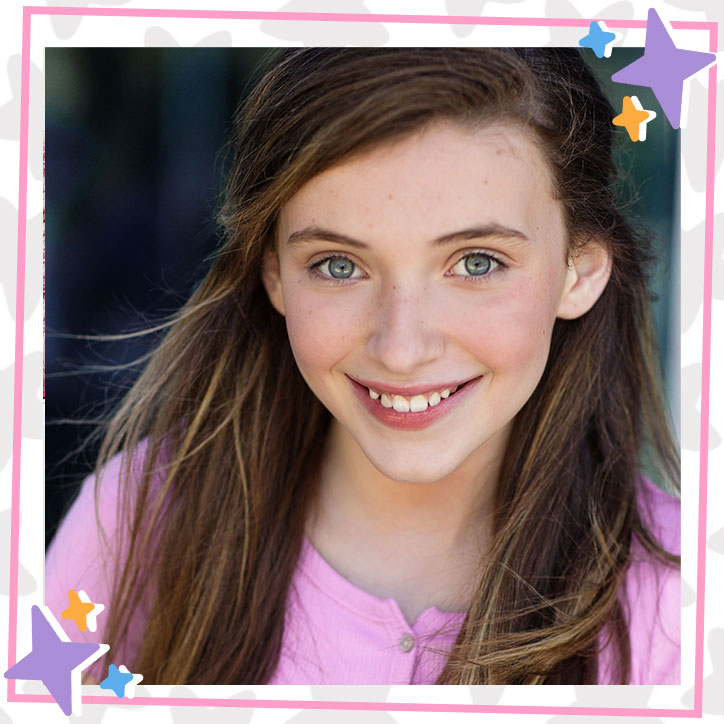 Tell us a little bit about YOU!
KIRA MCCLURE: I currently spend most of my time on school, social media, and acting. In my free time, I love to do dance, cheer, tumbling, skateboarding, roller skating.
I love to watch anime and horror movies. I'm very loud, talk a lot, and am very outgoing- I love to meet new people!
From longboards to fashion toys and books, you've showcased tons of brands and products on your Insta, but we'd love to know – how did you get your start?
KIRA: I got my start as an All-Star cheerleader. I wanted to be a Rebel Athletic cheer model, so I made an Instagram. The brand encourages kids to create an Instagram and post photos.
At first, I just posted about cheer. Then Lip Smackers reached out and offered to do a collab with me. I worked with them two more times, and then other companies started reaching out to work with me too!
What is your daily routine like?:
KIRA: My daily routine is to get up, eat a quick breakfast, shower, film for Instagram, work on school, practice tumbling, do more school, work on acting, work on coding, film again, get ready for bed, and stretch.
You're also involved in cheer! What do you love most about cheerleading and being on a squad?
KIRA: I love cheer, and I have been in cheer since I was five. I love to tumble and dance, and I really love to perform on stage.
My favorite part is being part of an amazing team and pushing each other to be our best!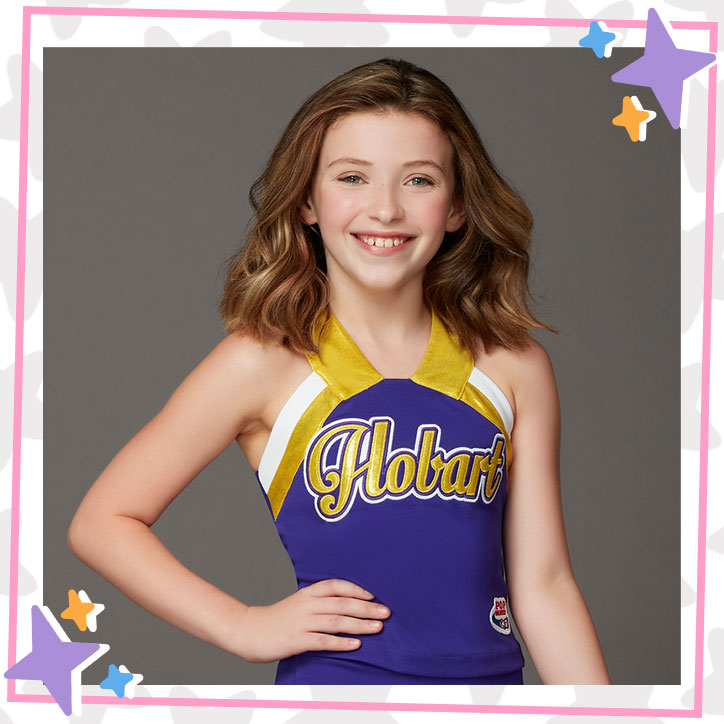 What advice do you have for other girls looking to build their platforms?
KIRA: Advice I would give other girls looking to grow their accounts is to work hard, post every day, and try to be yourself!
My dream/goal for the future is:
KIRA: My goal for the future is to become an actress. My family and I actually just moved to LA to help me reach my goal.
I love movies, and I love comedy and horror films, and I would love to be a part of a big film one day. I also want to grow my YouTube channel, so that's another goal I will be working on too.
Fav YouTuber/TikToker:
KIRA: My favorite YouTuber is InquisitorMaster. She is so funny, and I love to watch her videos. WeWearCute are my favorite TikTokers because I love to see all the cool things they make!
Best After School Snack?: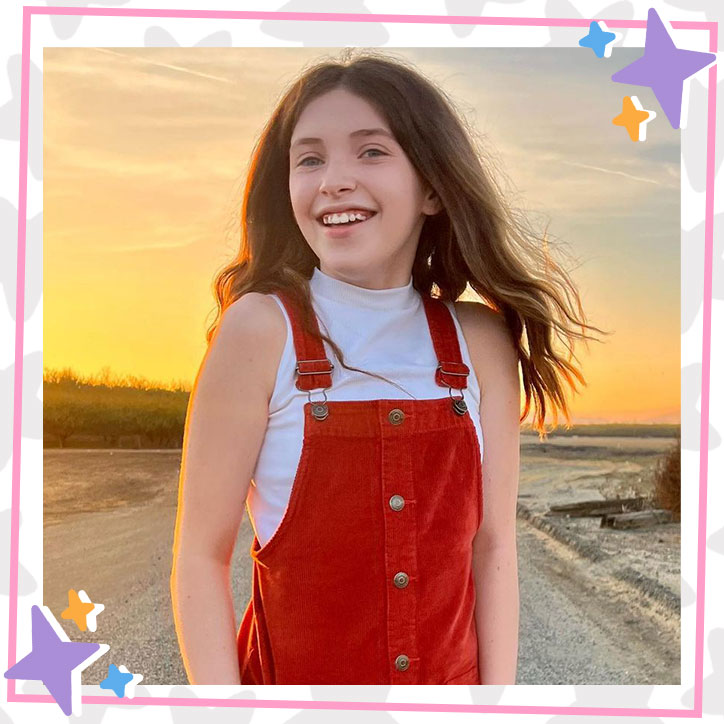 KIRA: My favorite after-school snack is salted seaweed. I'm sort of obsessed – it's definitely my favorite healthy snack!
What's in Your Bag?:
KIRA: What's in my bag at all times is my phone, AirPods, lipgloss, a pop it, scrunchies, money, and a manga anime book.
Songs I Have on Repeat:
KIRA: Sugar Crash by ElyOtto, Bad Guy by Billie Eilish, Say So by Doja Cat, Take a Hint from Victorious, Best Friend by Saweetie, Call Me by Your Name by Lil Nas X, Snowman by Sia, the Demon Slayer intro, and Toxic by Britney Spears.
Somewhere You'd Love to Travel:
KIRA: Somewhere I would love to travel is Japan. I would love to go on the Demon Slayer ride at Universal Studios and stay at the anime hotel.
I Want to Be Known For:
KIRA: I would love to be known for being kind and inclusive to everyone. To inspire others to be themselves and to be confident in who they are.
Last year I won most inspirational athlete at my gym. I love to encourage other people and mat talk them when things are difficult to stay positive and keep going!
Want to catch up with more of your fav influencers like Pressley Hosbach, Couch Sisters, and Indi Star? Catch up on our GIRLS WITH INFLUENCE series HERE!