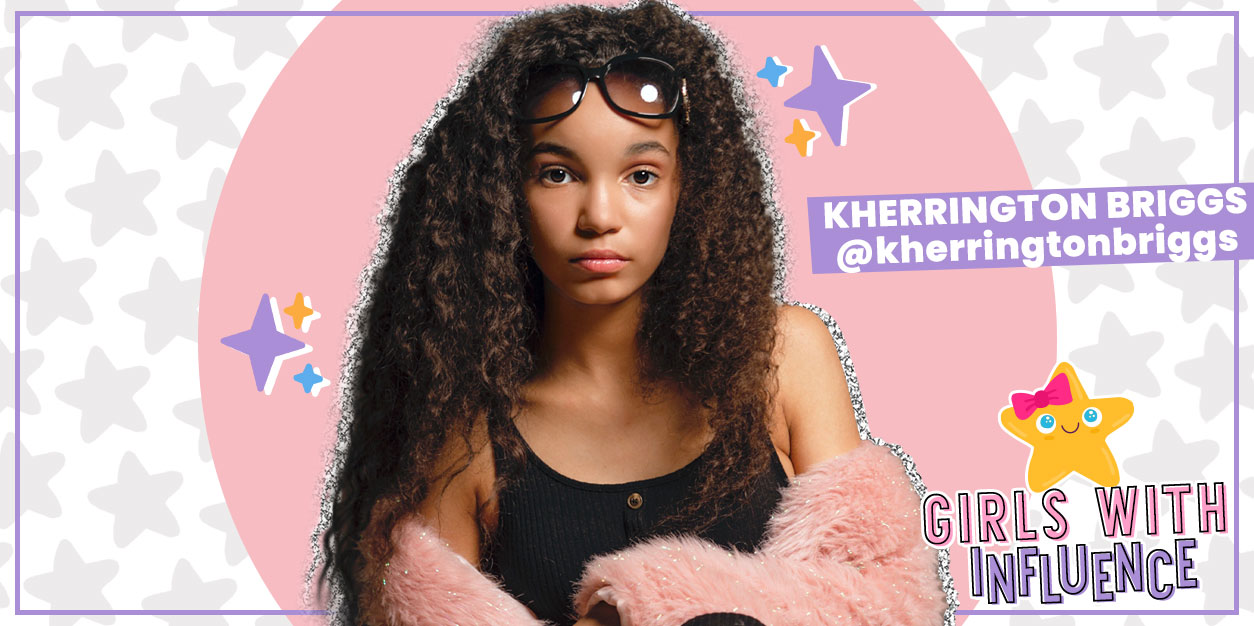 GIRLS WITH INFLUENCE: Kherrington Briggs
GIRLS WITH INFLUENCE is a monthly celebration of girls who are making their mark across social media in a unique and positive way!
GIRLS WITH INFLUENCE is back, and this time we're celebrating model, actress, and influencer, Kherrington Briggs!
Kherrington has always known she was destined for big things, getting her start at just 5 years old. She works hard to make her dreams come true, channeling her energy into perfecting her acting skills by taking classes and workshops four days per week. Her biggest dream? To use her influence and platform to change the world as a triple threat actress, entrepreneur, and philanthropist!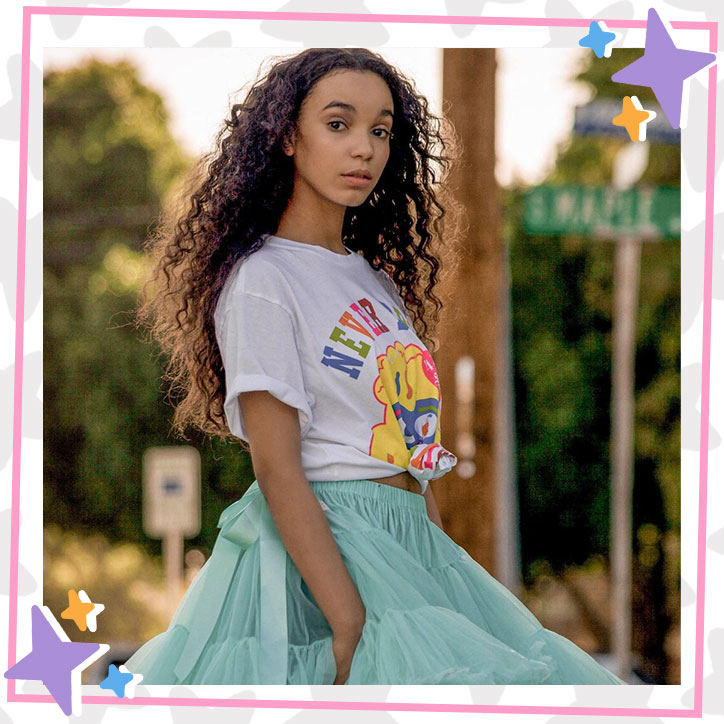 For now, Kherrington uses her influence on a smaller scale, inspiring her fans through her social channels and volunteering with her Girl Scout troop. Whether she's gearing up for a big audition or showing off a fierce fit on Insta, her passion totally shines through!
Get to know Kherrington Briggs as she chats about her love of '80s music, staying active, and the amazing women she'd love to meet!
Get to Know Kherrington Briggs: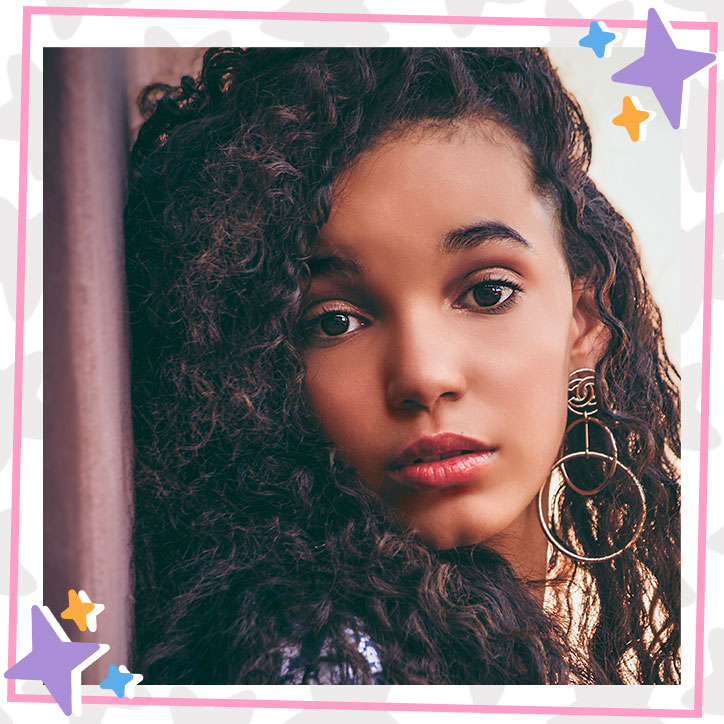 Tell us a little bit about YOU!:

KHERRINGTON BRIGGS: I'm an actress and a model. I'm a Girl Scout. I love 80's music, especially Rock, Rap, and R&B. I love makeup and fashion, especially vintage couture.

My favorite things are Jujitsu, Striking, Volleyball, Hip Hop, Gymnastics, TRX/Weight Training, and Swimming.

I like to think of myself as a leader – confident, friendly, kind, and goofy, with a love to do what I can to make others feel good about themselves!
You can always be seen rocking fantastic style. How do you express yourself through fashion?

KHERRINGTON: It depends on how I'm feeling that day. I can rock baggy sweats or jeans with a t-shirt or sweatshirt. Sometimes my style preppy, and my favorite is glam.
Between acting, modeling, and being a content creator, you must be super busy! How do you stay inspired and motivated to keep working at your passions?

KHERRINGTON: For acting, I'm always working on my craft, I take four acting classes per week. I work out five days a week to stay in shape and try to eat healthy. I love looking on TikTok for the latest fashion and dance trends and trying out the ones I like.
You often share your workout routines – what are some of your favorite ways to stay active?

KHERRINGTON: I work out five days a week. My favorite workouts are Striking, Jujitsu, and Volleyball.
How do you use your platform/influence for good?

KHERRINGTON: I do a lot of volunteer work with my Girl Scouts Troup. I put positive quotes on my Instagram to empower other girls; I always compliment people that I meet.

I stand up against bullying and I do my personal best to uplift others, always staying positive and friendly!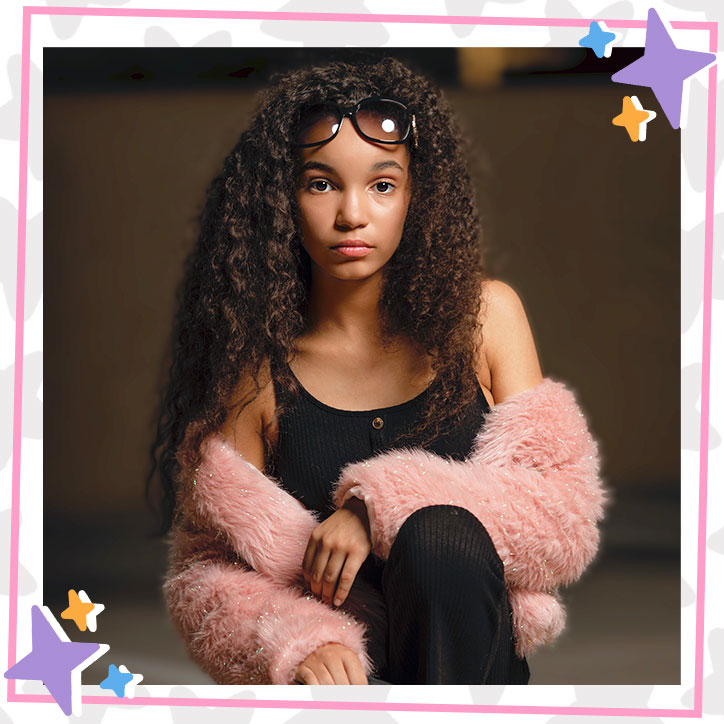 My dream/goal for the future is:

KHERRINGTON: I want to be a successful actress, businesswoman, and philanthropist.
Favorite YouTuber(s)/TikTokers:

KHERRINGTON: My favorite TikTokers are Avani and Charli D'Amelio.
Favorite YouTube/TikTok Challenge:

KHERRINGTON: This is old, but I loved Savage, and my new fav is In Da Ghetto.
My Music Inspirations Are…

KHERRINGTON: I love bands and artists from the '80s like Eurythmics, Anita Baker, New Edition, Men Without Hats, Queen, Wham, George Michael, Prince, Madonna, etc.
Fav Subjects in School…

KHERRINGTON: Social Studies and English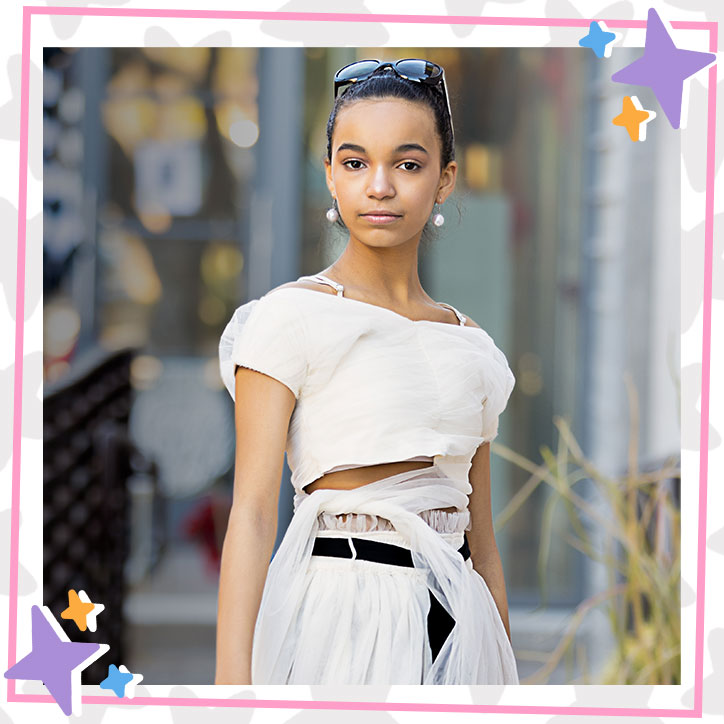 Food(s) You Can't Live Without…

KHERRINGTON: I can't live without rice and beans made by someone from Central America.
Somewhere You'd Love to Travel…

KHERRINGTON: I'd love to travel to Japan!
Movie/Show I Quote Too Much…

KHERRINGTON: I love to quote Mean Girls, Clueless, and Legally Blonde
Someone I'd Love to Meet…

KHERRINGTON: Zendaya and Kendall Jenner
The Advice I'd Share With Other Girls…

KHERRINGTON: You should always be true to youself and do what makes you happy!
Now that you know all about Kherrington, check out our GIRLS WITH INFLUENCE series to get inspired by girls like Indi Star, Pressley Hosbach, and more!