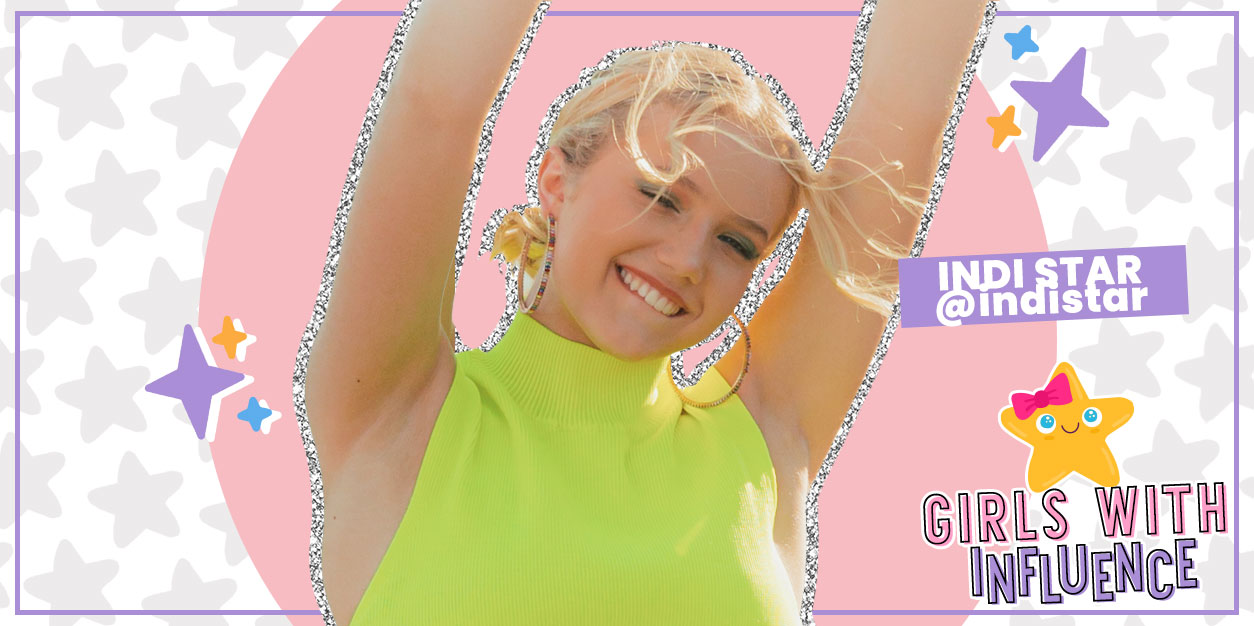 GIRLS WITH INFLUENCE: Indi Star
GIRLS WITH INFLUENCE is a monthly celebration of girls who are making their mark across social media in a unique and positive way!
GIRLS WITH INFLUENCE is back, and this time we're celebrating social queen and YouTuber, Indi Star!
In addition to her life as an influencer, Indi is also a talented actress and singer. Her song Afterglow was the crushworthy song of the summer, and despite being a total sweetheart, she stepped into her mean girl shoes for Brat's witchy new series, Charmers! She also keeps her TikTok and YouTube feeds filled with content through vlogs, funny challenges, and shares featuring her squad!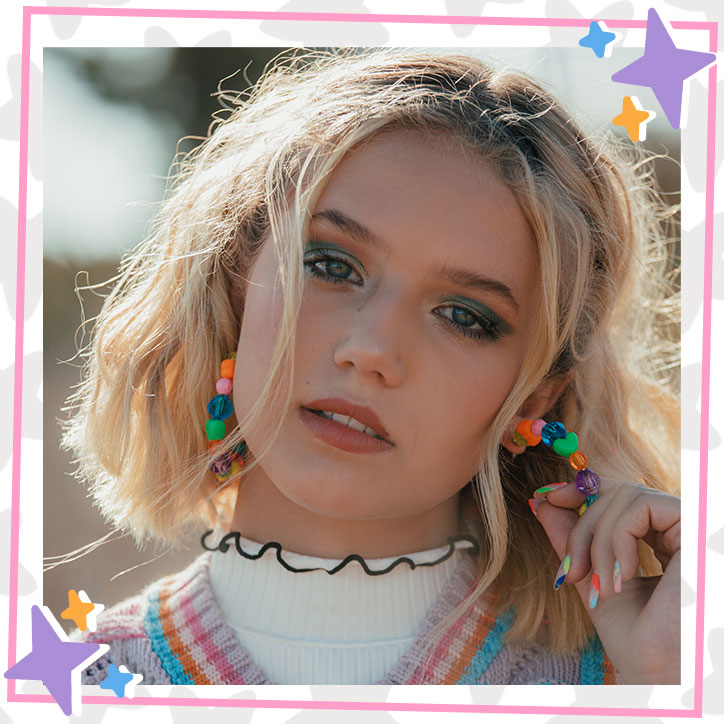 If there's anything we've learned about Indi from our recent interviews (be sure to find out all her weekend favs HERE), it's that she's endlessly passionate, all about using her voice for good, and she's beyond grateful for her fans – aka the STARS in her galaxy!
Get to know Indi Star as she shares her love for her followers, expressing herself through her music, and the places she'd love to visit most!
Get to Know Indi Star: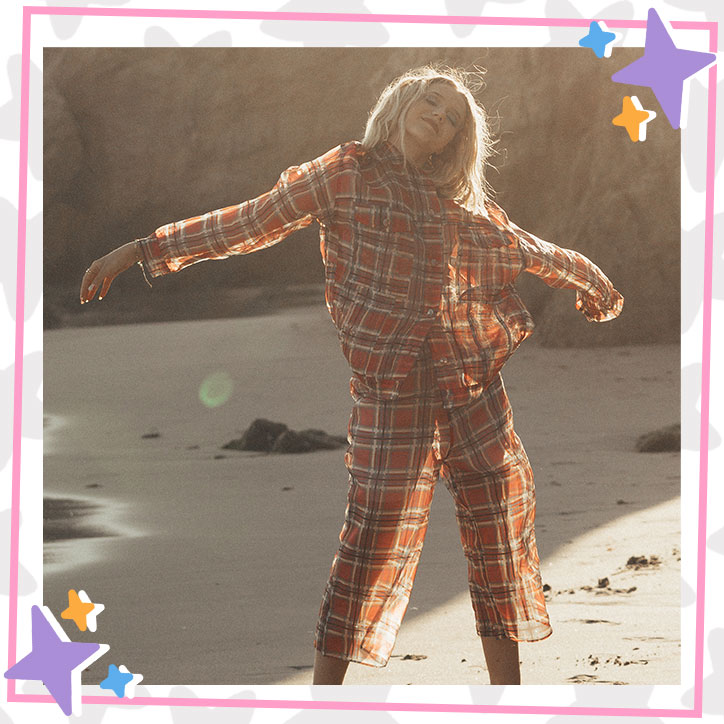 Tell us a little bit about YOU!:

INDI STAR: I am so proud of my galaxy! All the stars that came together are amazing! I love how every one of my supporters also support each other! I am a big believer in respect for all, and there is so much love and light in my galaxy!
From music to acting to content creation, you've always got something exciting happening! What inspires your drive and passion?

INDI: I love making people smile! That's why I love acting, singing, and being an influencer – because I can make people smile through a screen. That's what mainly inspires me, to inspire others!
What is your favorite way to express yourself?

INDI: I love singing because I'm pretty shy and I'm not the best at opening up, but with sharing my music and my songs, I feel I am able to communicate so much more and singing just comes so naturally to me!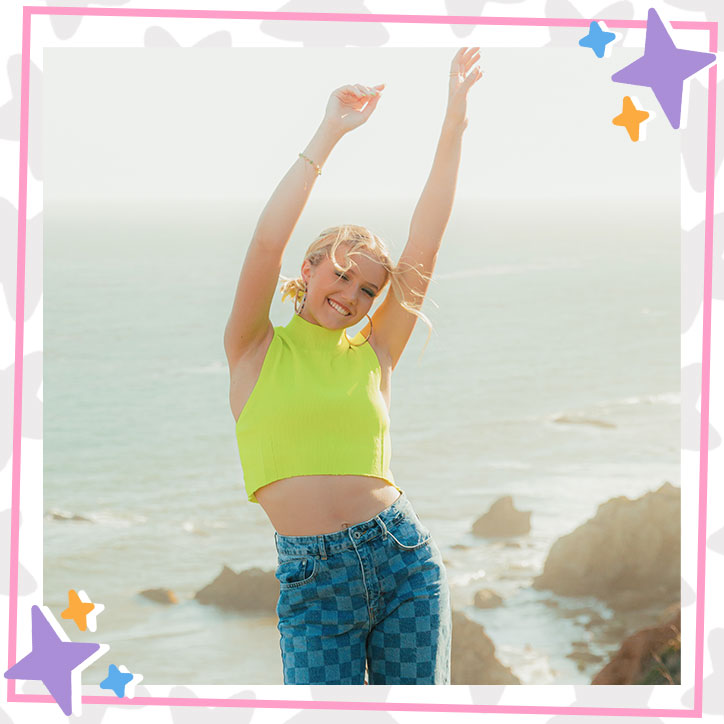 Social media can be a tough place to be sometimes. How do you use your influence for good?

INDI: I mainly try to talk to a bunch of my Stars and check up on them! They support me, so I want to do the same!

I also try to show my real self on my social media page, including my struggles. I think it's important to show a real representation of me and my life. It not all perfect all the time!
You can always be spotted in photos sharing the spotlight with your friends. What friendship advice can you share with our readers?

INDI: I'd say to give it your all! If the other person isn't giving it their all too, then they don't deserve you. Always check up on your friends. I always try to be the friend that people will talk to because I will listen.
My dream/goal for the future is:

INDI: My dream goal right now is to go on tour and release an album! I am so focused on my singing right now and the excitement and passion I have for where I am right now tells me I am right where I should be!
Somewhere You'd Love to Travel:

INDI: I have a couple places I want to visit so badly! My first one is Ireland; Ireland is so pretty in my opinion, and I have never gone! I've gone through the airport in Ireland for a connecting flight but never outside to see the country.

I also would love to visit Greenland. It's gorgeous and very snowy. Also, I have heard that the sunsets last for so long!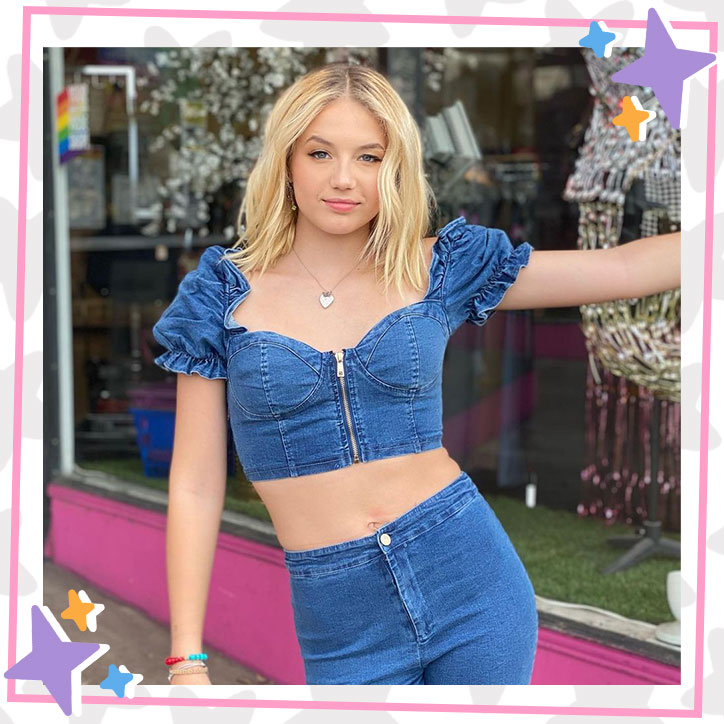 My Go-To Coffee/Tea Order:

INDI: I love raspberry tea or peach tea but my go to drink at Starbucks is a Strawberry Açaí, no strawberries and 2 pumps of raspberry!
Describe Yourself in Three Songs:

INDI: I've Got a Dream from Tangled, A Beautiful Mess by Jason Mraz, and finally Party Rock Anthem – hahaha just kidding, probably Complicated by Avril Lavigne!
Here's what I am reading…

INDI: I just finished a book called We Were Liars it was super good. Now I'm reading the first Harry Potter book and Wonder!
Want to know even more about Indi Star? She dished on all her weekend favs, from Mario Kart to the late-night snack she can't get enough of in our WEEKEND VIBES series!