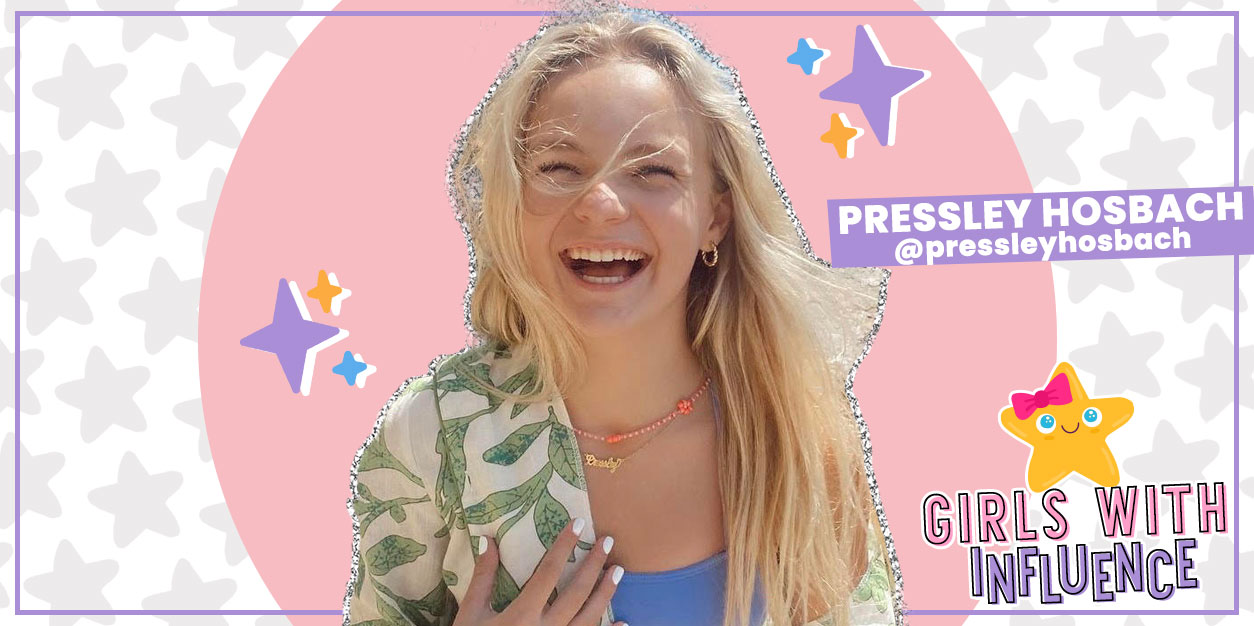 GIRLS WITH INFLUENCE: Pressley Hosbach
GIRLS WITH INFLUENCE is a monthly celebration of girls who are making their mark across social media in a unique and positive way!
GIRLS WITH INFLUENCE is back and this time we're spotlighting positivity queen, Pressley Hosbach!
If you're an avid social media user, you've seen Pressley sparkling up your feed with her sunny smiles, epic dance moves, and positive vibes. This talented dancer, actress, and influencer makes it her mission to spark positivity on her feed and share her life with her followers, ensuring that her fans always feel like her besties.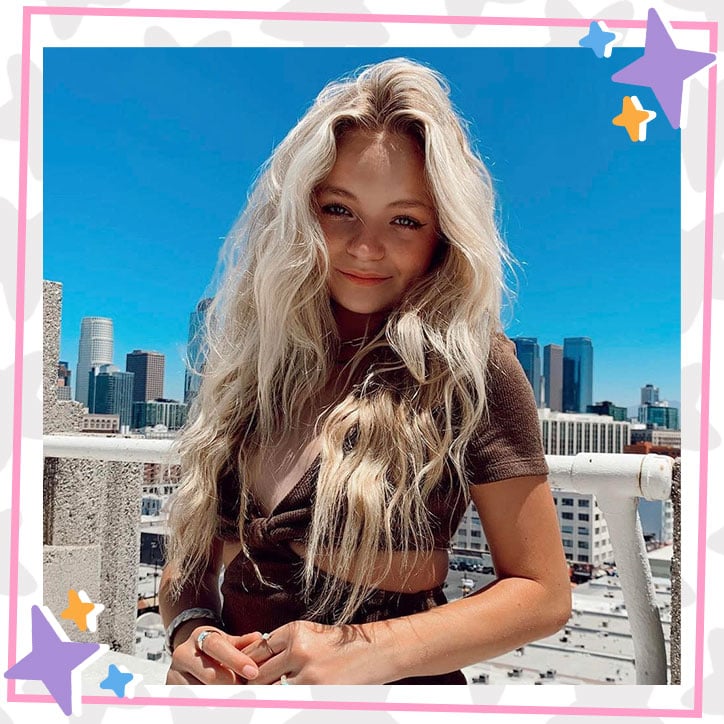 Basically born into the dance world, Pressley has been showing off her moves since she was just two years old, and has danced for icons like Justin Bieber and JoJo Siwa. The moment that shines brightest for her though? Landing a spot on Dance Moms! She told YAYOMG!, "My proudest accomplishment is booking Dance Moms because it was a dream of mine since I was 6 years old!" Pressley is proof that you can make your dreams come true at any age and it's clear through her dance routines, her work on Brat's Stage Fright and her relatable vlogs on YouTube, that puts her whole heart into everything she does.
Get to know Pressley Hosbach as she dishes on her dance favs, how she uses journaling to unwind, and how YOU can keep those positive vibes flowing!
Get to Know Pressley Hosbach: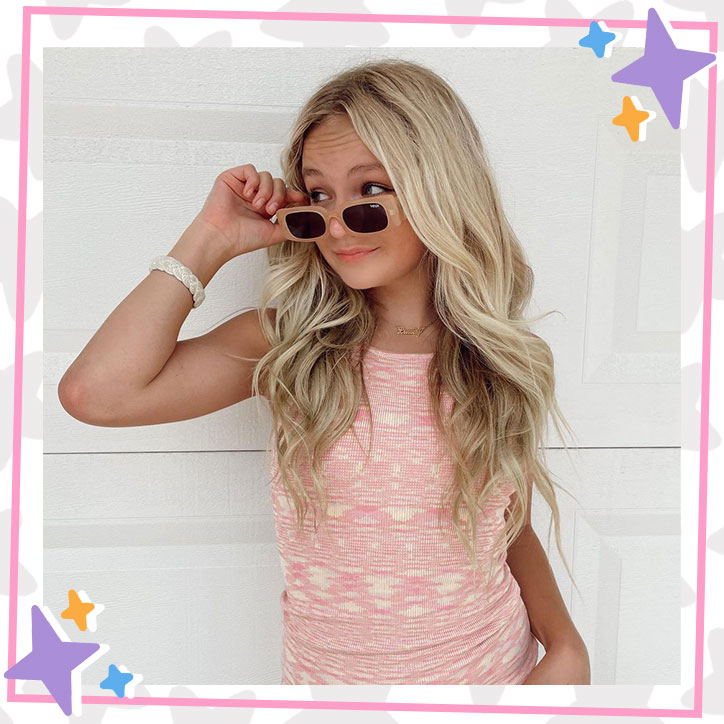 Tell us a little bit about YOU!:

PRESSLEY HOSBACH: Hi! My name is Pressley Hosbach and I am 14 years old! I am a dancer, actress, influencer, and singer. I love spreading positivity and kindness on my social media platforms and making everyone feel like my best friend!
From dance moves to cooking vids, you've shared it all! What is your favorite type of content to create?

PRESSLEY: My favorite type of content to create is probably vlogs! I love that I can show everyone my life and make them feel like my best friend.
How do you use your social platforms to express yourself?

PRESSLEY: I think that I use social media to express myself by just being me. All of the content I put out is truly who I am. I do the things that I love to do and just have fun!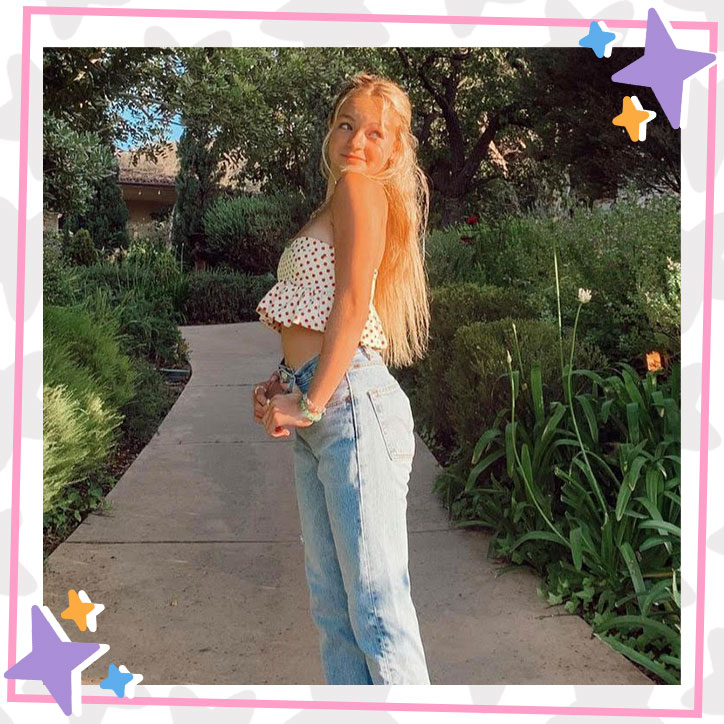 Your socials are filled with sunny vibes and your signature smile – what advice can you share with other girls on staying positive and optimistic?

PRESSLEY: I know that sometimes it can be hard to always look on the positive side, but when something isn't going your way, just think that everything and every experience teaches you something and it happens for a reason! Just remember that you will come out of it better and stronger then you were before!
You are a seriously talented dancer! How did you discover your passion for dance and what are some of your fav styles?

PRESSLEY: Well, my mom owned a dance studio so I was basically born into dancing! I started taking dance class when I was 2 years old and started doing competitive dance at 5 years old. My favorite styles of dance are Hip Hop, Lyrical, & Jazz!
My dream/goal for the future is:

PRESSLEY: My dream for the future is to be in a feature film!
Favorite Dance Movie:

PRESSLEY: My favorite DANCE movie is Leap! It is so inspiring and makes me want to work even harder!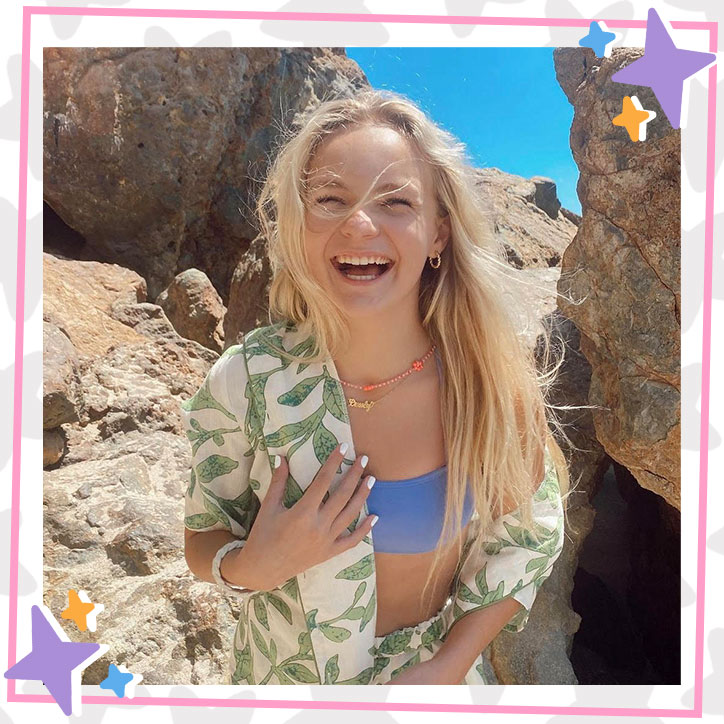 My Dance Idols:

PRESSLEY: Autumn Miller, Mollee Gray, and Maddie Ziegler.
Something Your Fans Might Not Know About You:

PRESSLEY: I love to play board games and card games, especially with my family!
How I Self-Care:

PRESSLEY: I practice self care by bullet journaling. I do it every night before I go to sleep and it's so fun and relaxing!
I Love to Collect:

PRESSLEY: I love to collect sneakers and most recently, Mini Brands! They are so cute and I just can't get enough.
If you think dance is life, you'll love catching up with our Shimmering Star of the month, dancer and influencer Katie Couch!