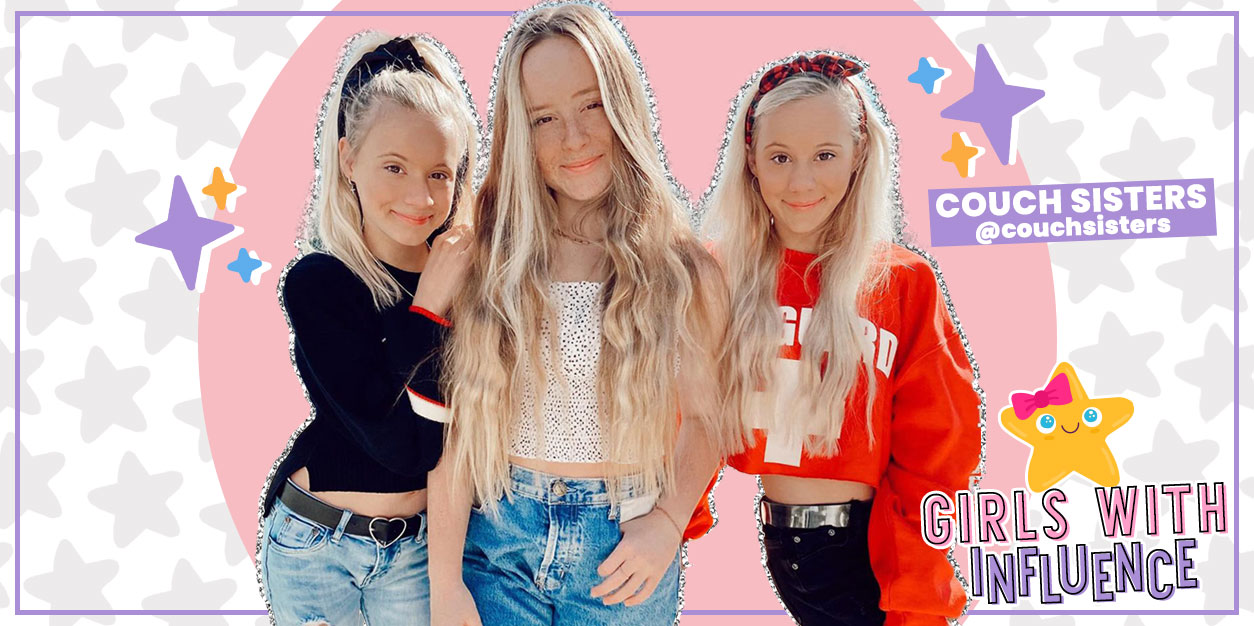 GIRLS WITH INFLUENCE: Couch Sisters
GIRLS WITH INFLUENCE is a monthly celebration of girls who are making their mark across social media in a unique and positive way!
Our GIRLS WITH INFLUENCE series is back, and today we're spotlighting three seriously talented sisters who've taken social media by storm – Katie, Kameron, and Kenzie Couch, aka the Couch Sisters!
You've likely seen these teen sisters on TikTok or dancing in your favorite music videos. They make dancing look easy, but these girls work hard and train every day, attending a performing arts school to perfect their craft. While they've already seen a ton of success, the Couch Sisters are shooting for the stars when it comes to their dance-dreams, hoping to one day attend a university with a highly regarded dance program like Julliard or NYU!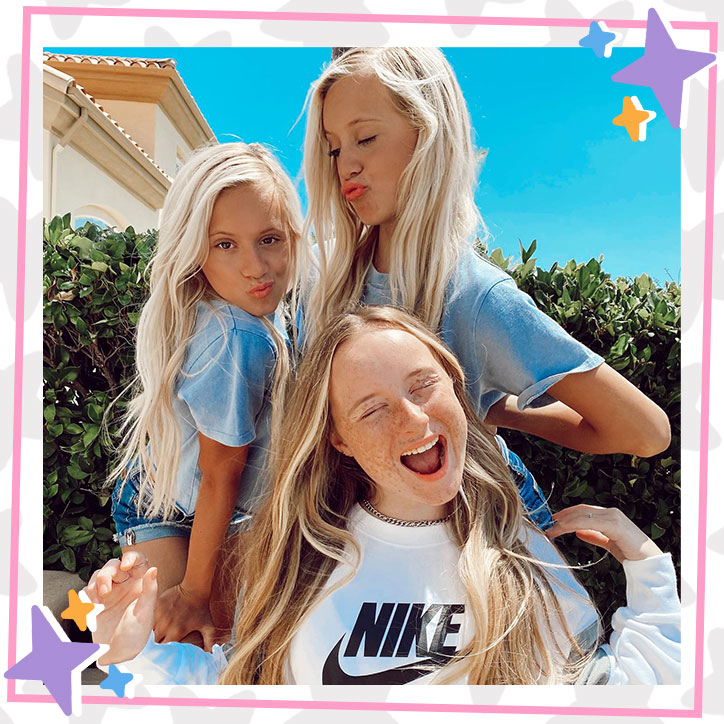 When they aren't busy dancing their hearts out, Kami, Kenz, and Katie love spending time together, soaking in the California sun, and relaxing like regular teenagers. They're also super active on social media, spreading kindness and positive vibes whenever they can and sharing a glimpse into their fabulous, fun-filled, and sometimes hectic life with their fans via their YouTube Channel. The girls love sharing healthy recipes, taking on LOL-worthy challenges, and giving their fans a peek into their daily routines. They also host an annual Toys 4 Tots toy drive to give back to kids in need during the holiday season.
Get to know Kenz, Kami, and Katie Couch as they dish on their dance passions, supporting each other as sisters, and all of their favorite things!
Get to Know the Couch Sisters: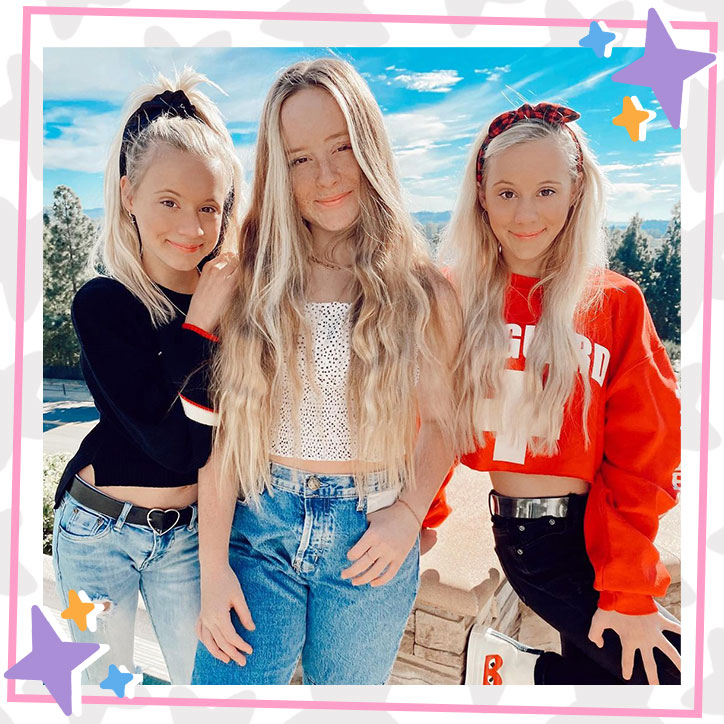 Tell us alittle bit about YOU!:

COUCH SISTERS: We are 3 sisters that really enjoy living life together. Kenz is 15, Katie and Kameron are identical twins that are 14. We all attend a performing arts school with really long school days! When we're not at school, we are at the studio dancing. We also love making YouTube videos and TikToks!
You've made your mark on social as seriously talented dancers. How did you first discover your passion for dance?

COUCH SISTERS: Actually, Kenz discovered it first! She was just taking a few rec classes at our local studio while Katie and Kameron were in gymnastics. The twins thought they were missing out on something, so they decided to quit gymnastics just so they could be with Kenz.
What are your favorite dance styles?

COUCH SISTERS: Contemporary and ballet are definitely our favorite styles, but we do love practicing them all!
From TikTok to YouTube, you girls totally slay on social. What advice can you share for other girls looking to step up their channels?

COUCH SISTERS: It's honestly a lot of hard work. The best advice we could give is to make sure you are posting a few times a week and when you can't post on your own feed, at least be active and engage on other people's posts.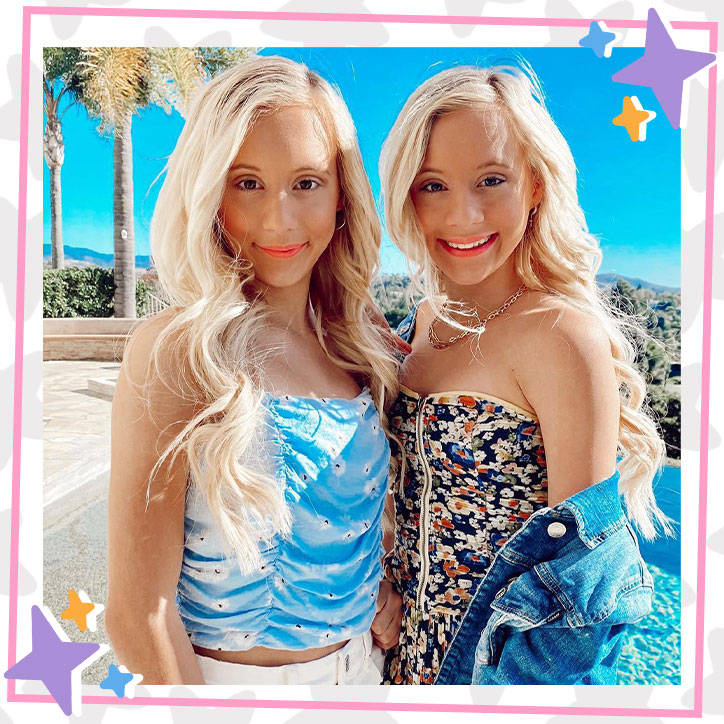 What's the best part of working with your sisters?

COUCH SISTERS: Since we are all so close in age it's just nice having all of us at the same place at the same time. Having each other there for support is probably the best part!
Our dream/goal for the future is:

COUCH SISTERS: An amazing dance program at a great college – USC, Julliard, NYU – any of those would be a dream come true!
Fav Subject(s) in School

COUCH SISTERS: Mackenzie is in Lit and Comp honors so she's amazing at that! Katie and Kameron love Math.
How We Make a Positive Impact:

COUCH SISTERS: Honestly this is what we like to use social media for – we make a positive impact by using our platform to spread kindness and positivity! We speak about it often.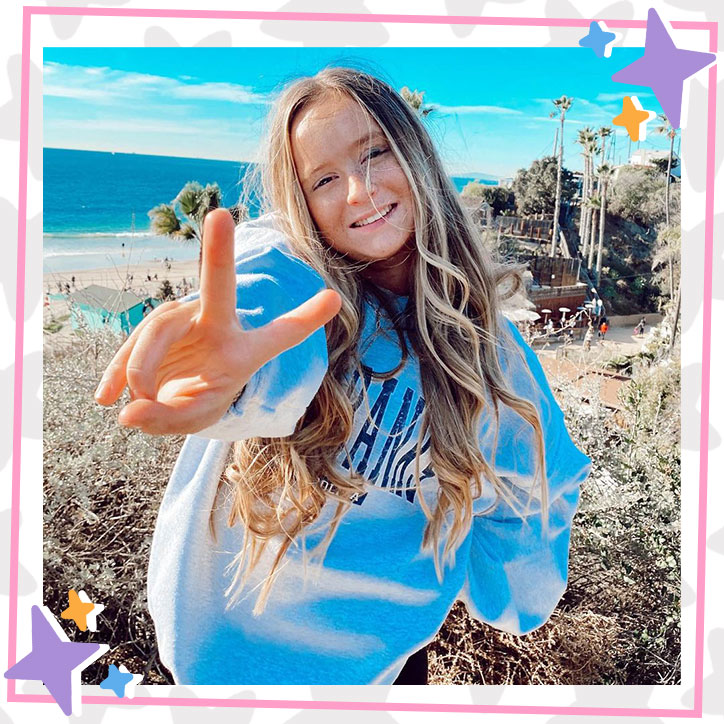 Somewhere We'd Love to Travel:

COUCH SISTERS: Maldives, Bora Bora, and Santorini
Best Place(s) to Shop:

COUCH SISTERS: Fans ask this all the time – Nordstrom, Brandy Melville, Urban Outfitters and Zara are our favs!
We Are Inspired By…

COUCH SISTERS: Kindness! Kindness is contagious. Also, people who stand up for themselves and don't conform to society's idea of who or what you should be.
Want to get to know even more of your favorite influencers and social stars? Click here to catch up on our GIRLS WITH INFLUENCE series!