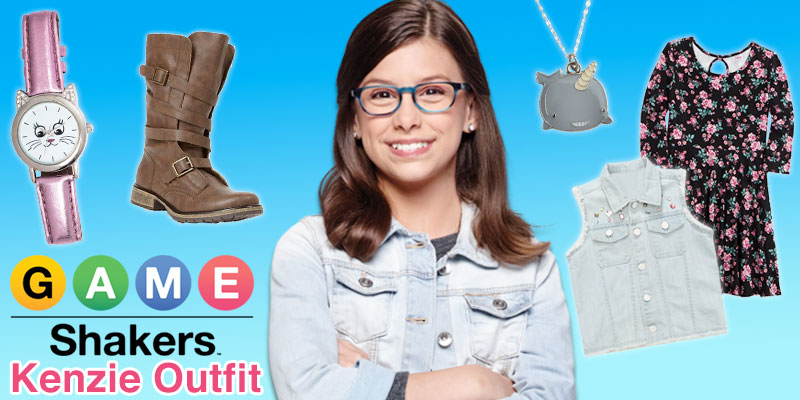 Game Shakers Style Series: Kenzie Outfit
Next up in our Game Shakers Style Series is Kenzie! We've already showed you how to whip up a super cute Babe outfit, so now it's time for the always interesting Kenzie Bell!
Kenzie's style is a little more subtle than Babe's, just like her personality. Kenzie is sweet and smart, but sometimes she's a little emotional. Kenzie wears a lot of florals, so we picked some floral dresses and skirts, but you can tie in the florals however you want! She's also big on cute animals! Kenzie wears a really cute pink kitty sweater in the very first episode of Game Shakers, so we gave a little shoutout to that by choosing a pink kitty watch. She also wears a lot of denim vests and jackets, and also cardigans, which you probably already have a bunch of in your closet. For shoes, we went with brown buckle boots, combat boots, or a variety of comfy sneakers.
Kenzie's smart girl style requires sensible footwear! Bring your Kenzie outfit to the next level with an I Heart Science bracelet, a unique pair of socks (the pizza ones are AMAZING), and of course, some colorful glasses! Oh, and don't forget to add in a narwhal somewhere. #SkyWhale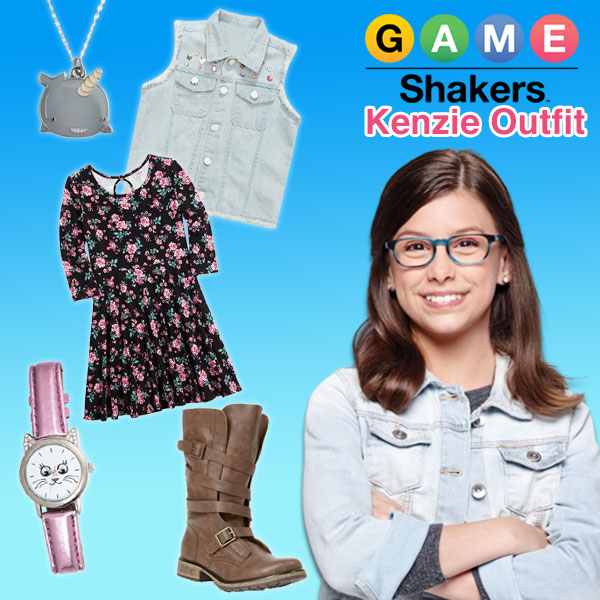 Being a coding whiz at an up and coming game company means Kenzie needs lots of fun tech accessories! A panda phone purse and emoji inspired headphones are a great choice to top off your Game Shakers style.
If you liked our Kenzie outfit, make sure to check out our Babe inspired outfit as well!