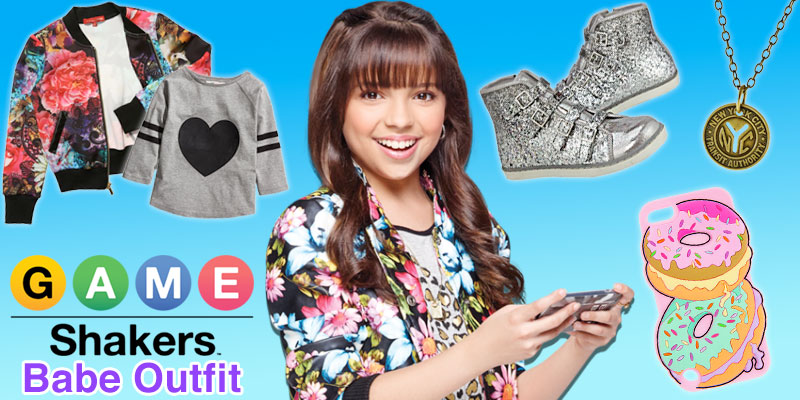 Game Shakers Style Series: Babe Outfit
Game Shakers has got pretty much everything you need to make an awesome tv show. Gaming, lady power, and lots of laughs! Two totally kick-butt girls running their own game company with their friends is kinda the greatest thing ever. Babe and Kenzie aren't just two ordinary girls from Brooklyn. They're two girls who really stand out from the crowd in personality, drive, and of course – style! We were inspired by Babe and Kenzie's fabulous fashion sense for our Game Shakers Style Series. Since the girls run a game company, we figured we'd toss in some cool tech accessories along side the looks so you can really go all out!
Here's how you can rock a Babe inspired outfit of your own:
Babe's style is unique and creative, just like her. Her look is very NYC inspired, from her high tops to her Brooklyn Bridge Pear Phone case. Inspired by Babe's NYC style, we included a Subway Token necklace (It's vintage! They don't make tokens anymore!) and a NYC phone case in the gallery. We picked a variety of shoes for Babe, like a true city girl would have. High tops and sneakers for those city days spent exploring outdoors and adorable boots to jazz up your look a bit.
Babe's outfits tend to include some kind of shimmer or sparkle, so don't be afraid to shine! Bedazzled jeans, sequined sneakers, and a metallic phone charger will help complete your look! She's also big into layers, so try pairing a cute jacket or blazer with your outfit.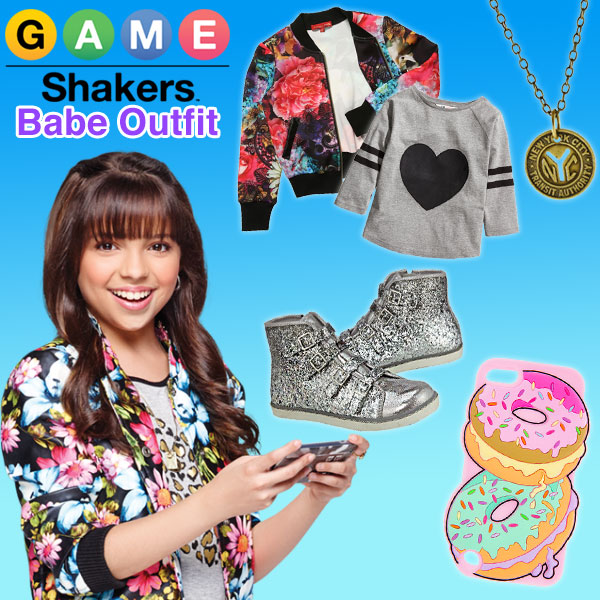 Accessorize your look with a donut phone case so you can always remember Sky Whale, the Game Shakers very first game! A cute notebook for taking notes on the job or at school (though let's be real – Babe is probably too busy chasing fruit bar stealing squirrels to fill up her notebook!), and a heart emoji backpack. Babe's style is the perfect mix of sweet and edgy, so make sure to pick choices that show off how cute, yet tough she is. She's fearless in the face of a challenge, but she's super tiny and girly too.
If you liked our Babe outfit, make sure to stay tuned for the next look in our Game Shakers Style Series, Kenzie's outfit!