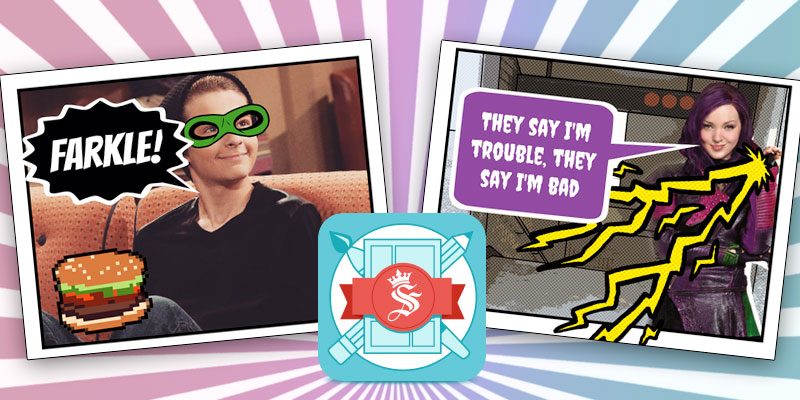 Seedling Comic Studio Lets You Create Your Own Comics
If you're anything like us, hitting up your local comic shop on new comic day is pretty much the best part of the week. Getting another issue of adventure and excitement with your favorite characters is a great escape from reality. But have you ever wished you could create a comic of your own or even BE in a comic yourself? Now you can, with Seedling Comic Studio for iOS!
Seedling Comic Studio turns your phone into an all-access comic studio. Here's how it works:
Begin by picking a layout for your comic. Then you can either add photos from your device or take new photos. To bring your comic to the next level, you can even try dressing up in costumes or creating props that you can snap a picture of and bring into the story. If you can photograph it, you can use it in your story.
Seedling, the brand who makes the app, actually makes a ton real-world DIY kits from superhero masks to butterfly wings, that you can create and use in your comic or just have a real life adventure.
Once you've got all that laid out, you can add filters, stickers, backgrounds, and text bubbles to help tell your story. There's 3 different sticker packs to choose from – Comic, Space, and Pixel. For .99 cents each, you can unlock Horror and Doodle packs as well. We turned Farkle from Girl Meets World into a burger bandit and clearly Mal from Descendants is up to no good in NYC. Maybe they'll team up?
The Cutout feature lets you knock out the background of anything you take a photo of, so that you can place it on one of the fun in-app backgrounds instead. If you want to use the cutout feature, make sure to take the photo against a solid color background for best results.
Once you've completed your story, you can save it or even share it online for all your friends to read! You're officially the master of your own comic universe! The best part about the app? It's totally free!