Lily of Swampville
Lily of Swampville is the adorably fun new game from HappyMagenta! Watch the trailer here.
In the game, you'll need to help Lily defend her home from the Evil Pirates who are trying to take over. The game is set up in a familiar map format – beat a level in order to unlock the next level and try to earn a 3 star rating. As you move through the map, the levels get harder, so you'll need to really sharpen your archery skills as you go along!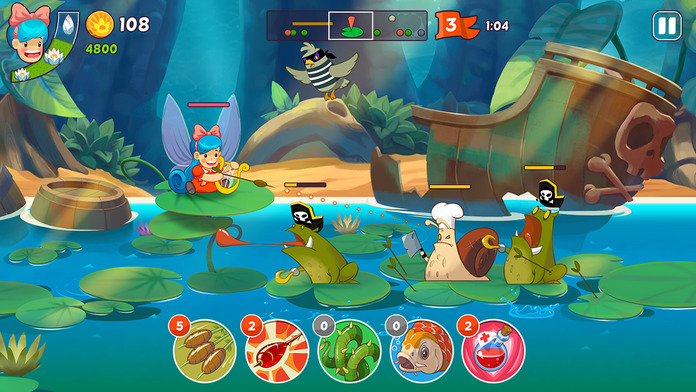 Use Lily's harp bow in order to defend yourself against the pirates, snails, and other creatures who are threatening the swamp. As you progress through the game, you'll need to collect coins so that you can grab helpful powerups, such as being able to shoot multiple arrows, explosives, and even health boosts. Little Lily may look sweet and innocent, but she'll do whatever it takes to save her home!
The game is now available in the App Store for iOS devices! For even more fun apps, click here!