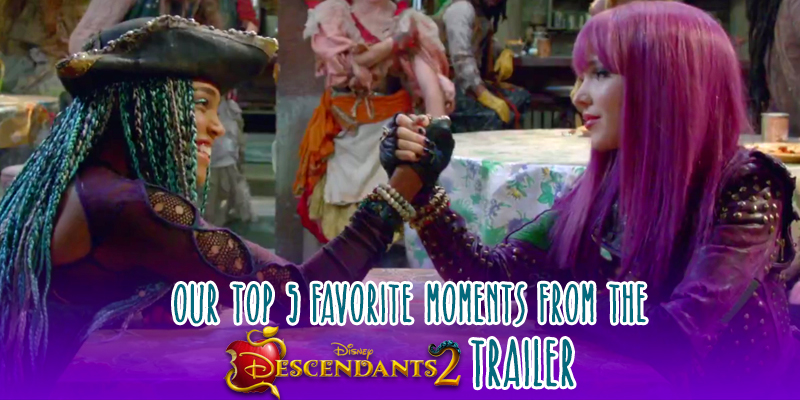 Our Top 5 Moments from the Descendants 2 Trailer
The Descendants 2 trailer has finally arrived! It premiered for the first time during the Radio Disney Music Awards after the epic world premiere of the Ways to Be Wicked music video. If you're ready to head back to the Isle of the Lost, check out the trailer here and then read on for our Top 5 Favorite Moments from the trailer.
Our Top 5 Moments from the Descendants 2 Trailer: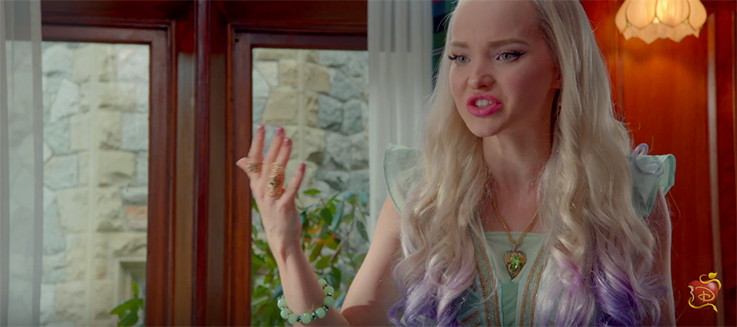 1. Blonde Mal:
Um, let us just say, we're totally here for blonde Mal. Those purple tips? They're just…FIRE. We're definitely feeling for Mal during this whole stressful identity crisis. It's hard enough to feel like you belong, let alone when you're thrown into the life of a prince's girlfriend. It can't be easy to handle, feeling so inauthentic and out of place – we totally get why she wants to escape. Hopefully Mal will figure out how to balance her evil ways and her new and improved good side during all those sword fights and amazing dance numbers we're in for.
Side note: The costumes in this movie look INCREDIBLE.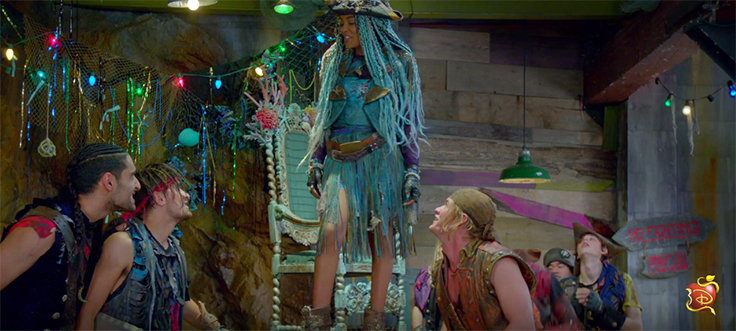 2. UMA:
Uma is rotten to the core and wicked in a million ways and it totally shows. We're super excited to see more of her, hear her rendition of Poor Unfortunate Souls, and watch her evil plans go down. Her rivalry with Mal is sure to be one for the ages. She's an obvious scene stealer and she's definitely going to be a new favorite for Descendants fans. Will she end up at Auradon Prep or is she too wicked to find her inner good side?
We're also dying to see more of Harry and Gil! And that pirate hideout looks amazing!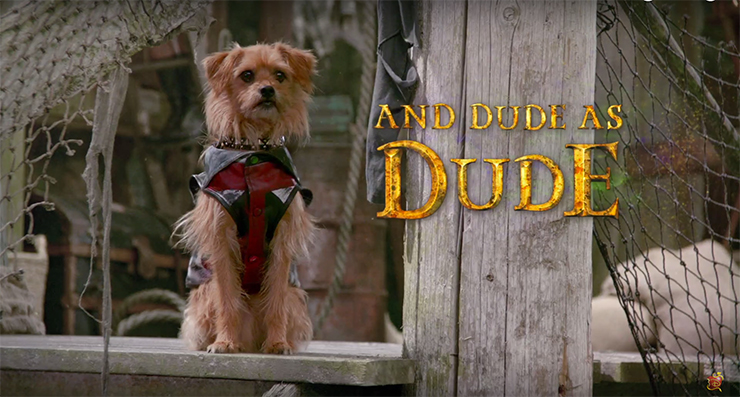 3. Dude as Dude:
Did anyone else lose their minds laughing when this popped onto the screen? No? Just us? We laughed to the point of tears and re-watched that part over and over. It's just too funny. We're SO ready for more Carlos/Dude bonding.
PS: JUST LOOK AT HIS OUTFIT. IT'S LIKE A MINI CARLOS JACKET. TOO CUTE!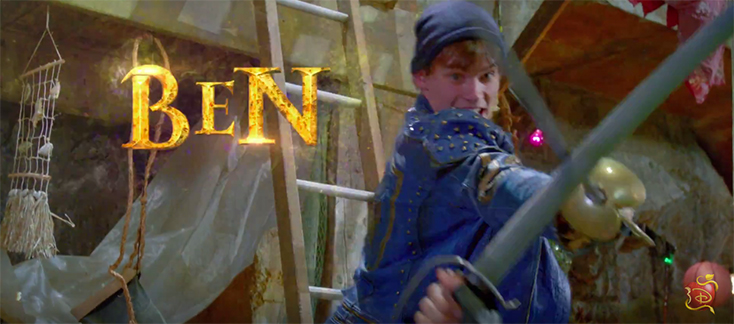 4. Villain Ben:
He'll always be a good guy at heart, but we're loving seeing Prince Ben in villain clothing. Boy looks fab in studs and leather! It looks like he's pretty good with a sword, but we're definitely hoping to see him channel his inner wickedness in Descendants 2.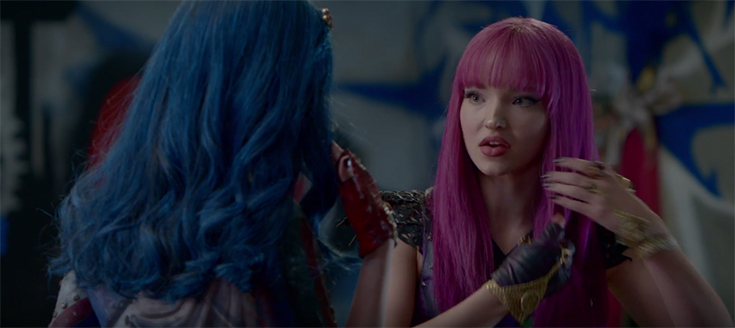 5. THIS ADORABLENESS
Mal and Evie's friendship is the cutest, and this scene made us gush. "Sick hair by the way! I'm lovin' it!" We can't wait for all the adorable Mal and Evie moments to come!
BONUS: The boys faces during this are just…priceless.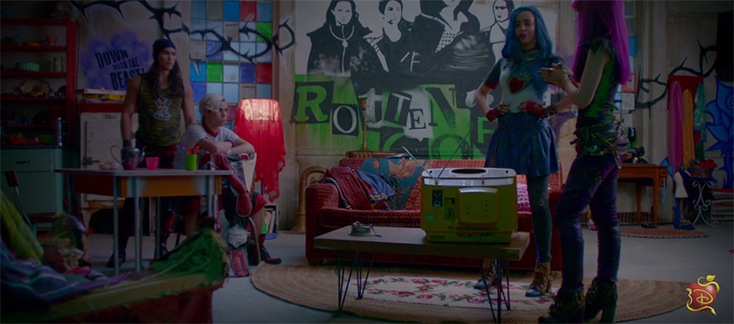 The Descendants 2 trailer is filled with so many totally fierce moments, it was so hard to just choose 5. Also, who can we talk to about getting this Rotten to the Core mural painted in our office? We can't wait until the movie airs on July 21st on Disney Channel, Disney XD, ABC, Freeform, and Lifetime!
Need more Descendants 2? See if you can rock our Ways to Be Wicked lyrics quiz!