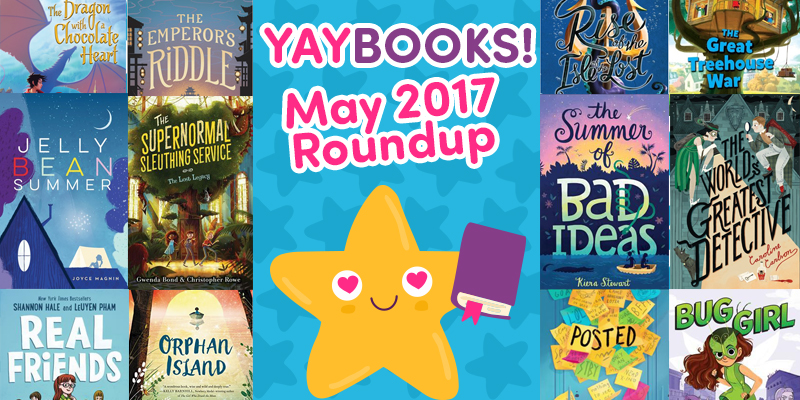 YAYBOOKS! May 2017 Roundup
We love highlighting, reviewing, and recommending new books for our YAYOMGers to gobble up, but with SO many new books being published each week, it's impossible for us to feature them all. That's why we've started this new YAYBOOKS! Roundup series, so we can make sure you're all in the know about all the amazing books releasing each month.
The YAYBOOKS! Roundup will help you navigate the ever growing list of books releasing each month so you guys know what to add to your TBR piles or what to grab when you hit the library. TONS of new books release every week, so we might miss a few, but we'll do our best to make sure you guys are always up to date with all the books we think you'll love.
Ready to find out what to add to your May TBR Pile or a new book to help you score a bingo on your YAYOMG! Book Bingo Card? Head to your blanket fort, reading nook, or the cupboard under the stairs and keep on scrolling.
YAYBOOKS! May 2017 Roundup: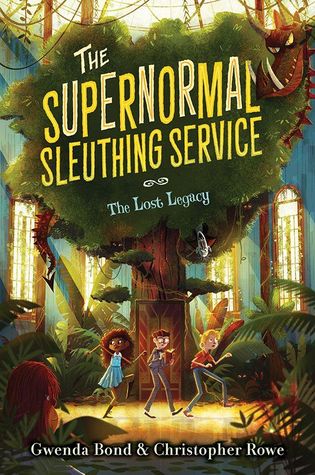 The Supernormal Sleuthing Series #1: The Lost Legacy
Author(s): Gwenda Bond & Christopher Rowe
Release Date: May 2nd
Publisher: Greenwillow Books
YAYOMG!:
The Lost Legacy is one of our most anticipated books of the year, and it's finally here! It's the first book in the Supernormal Sleuthing Service series from the amazing Gwenda Bond and Christopher Rowe, which is something to be excited about all on it's own. Gwenda Bond is the epitome of girl power, and we're so excited that she's teamed up with her husband to write a middle grade series. But enough of our fangirling, what's the book about? Take the humorous spooky stylings of R.L. Stine, combine it with Hotel Transylvania, sprinkle in a little mystery, and you've got something close to The Lost Legacy.
SYNOPSIS:
Three kids. A hotel full of monsters. And a stolen magical artifact that could disrupt the balance between the humans and the supernatural. Welcome to life at Hotel Monster! Escape from Mr. Lemoncello's Library meets Hotel Transylvania in the first book of this hilarious and spooky new series that blends mystery with monsters.
Stephen's dad decided to move the two of them across the country to New York City, where he is taking over as head chef in an exclusive hotel. A hotel that has the most elite of clientele: monsters! Surprise! (Though they prefer to be called supernormals.) And an even bigger surprise? Stephen is part supernormal himself. When a magical family heirloom is stolen and Stephen is framed, he must work with two new friends to navigate this whole new world and clear his name. After all, consequences can be dire in the world of monsters. Spooky, funny, and full of monstrous hijinks, The Lost Legacy is an inventive and accessible mystery-adventure full of friendship and humor—perfect for fans of Pseudonymous Bosch and R. L. Stine's Goosebumps series.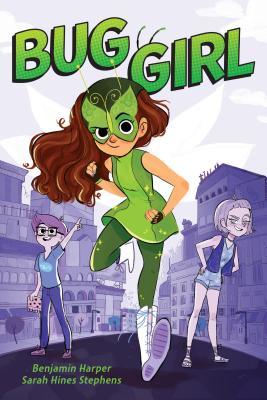 Bug Girl #1
Author(s): Benjamin Harper and Sarah Hines Stephens
Illustrator: Anoosha Syed
Release Date: May 2nd
Publisher: Imprint
YAYOMG!:
An insect obsessed 6th grader turned superhero? Yeah, we're definitely all about Bug Girl! We're also all about the story of having to stand up to bullies, face your fears, work with your frenemies, and save the day. Plus, can we fangirl a little over Anoosha Syed's amazing illustrations? Soooo cute! Fans of Miraculous Ladybug will definitely feel the buzz for Bug Girl.
SYNOPSIS:
Nothing prepares a girl for battling the forces of evil like the first year of middle school…
Amanda Price adores all things bug-related—from spiders to mantises—like, seriously loves them. Unfortunately most of her fellow sixth-graders do not share her invertebrate obsession. They're grossed out by it. Especially Amanda's ex-best friend, Emily, who thinks Amanda is creepy weird. But when mysterious invaders menace the town of Oyster Cove and take both Amanda and Emily's mothers captive, Amanda unexpectedly develops amazing insectile powers! Newly equipped with antennae and a glistening exoskeleton she uncovers a secret that changes everything.
Now Amanda has to act fast or her town and her mom are doomed! There's just one complication…she needs Emily's help. Suddenly Amanda's worst enemy becomes her best ally, but working together may be even harder than saving their town from being squashed like a…well…BUG GIRL. She's got the buzz.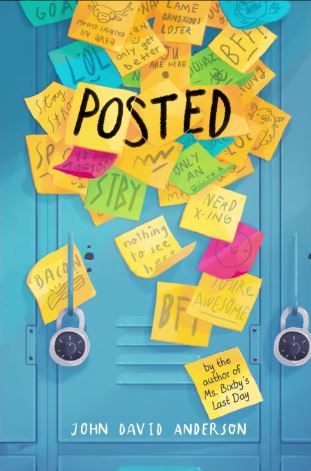 Posted
Author: John David Anderson
Release Date: May 2nd
Publisher: Walden Pond Press
YAYOMG!:
"Words accumulate. And once they're free there's no taking them back." There's so much truth in this little quote, and that's what Posted is all about. It's the perfect read for anyone who's ever felt hurt by someone else's words or maybe hurt someone else, intentionally or not, with something they said. Middle School is hard enough to handle without the eruption of a sticky note war dividing your class and making you think twice about who your real friends are. This laugh out loud funny story is super relatable and is filled with so much heart and fantastic characters. It's a must read for middle schoolers everywhere.
SYNOPSIS:
From John David Anderson, author of the acclaimed Ms. Bixby's Last Day, comes a humorous, poignant, and original contemporary story about bullying, broken friendships, and the failures of communication between kids.
In middle school, words aren't just words. They can be weapons. They can be gifts. The right words can win you friends or make you enemies. They can come back to haunt you. Sometimes they can change things forever.
When cell phones are banned at Branton Middle School, Frost and his friends Deedee, Wolf, and Bench come up with a new way to communicate: leaving sticky notes for each other all around the school. It catches on, and soon all the kids in school are leaving notes—though for every kind and friendly one, there is a cutting and cruel one as well.
In the middle of this, a new girl named Rose arrives at school and sits at Frost's lunch table. Rose is not like anyone else at Branton Middle School, and it's clear that the close circle of friends Frost has made for himself won't easily hold another. As the sticky-note war escalates, and the pressure to choose sides mounts, Frost soon realizes that after this year, nothing will ever be the same.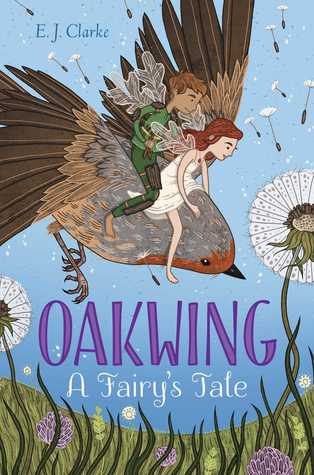 Oakwing: A Fairy's Tale
Author: E.J. Clarke
Release Date: May 2
Publisher: Aladdin Books
YAYOMG!:
Oakwing is a whimsical story that reads like a fairytale. Who wouldn't want to get swept away to a world of fairies, foxes, magic, and adventure? While Oakwing tells a fairytale-esque story, it doesn't take place in a land far, far away – it's set in modern day London, giving it a super unique and realistic feel. Underneath all the whimsy and magic is the story of a young girl who's lost her mother and feels overwhelmed by her new life. She's taken on the responsibility of caring for her younger sister Willow and she's extremely sad and lonely. Oakwing is a beautiful tale of courage, self-confidence, and finding a strength within yourself you didn't know you had.
SYNOPSIS:
A twelve-year-old girl finds herself on an epic adventure of tiny proportions after she's magically transformed into a fairy in this stunning debut novel from E.J. Clarke.Rowan's mother went missing seven years ago. On the anniversary of her disappearance, Rowan cries herself to sleep beneath their favorite tree in Hyde Park, in the very heart of London. When she wakes up she's tiny…and has wings. She uncovers a hidden world of fairies and foxes, and sets out on a perilous journey to find the one person she misses more than any other. With new friends by her side and fierce enemies at her heels, she'll discover powers she never imagined, and a courage she never knew she had.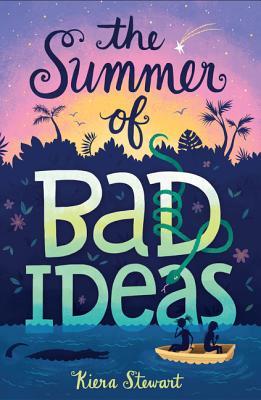 The Summer of Bad Ideas
Author: Kiera Stewart
Release Date: May 2
Publisher: Harper Collins Childrens
YAYOMG!:
Admittedly, it was the cover of this book that drew us in, but it was the story that made us stay. Great for Summer reading, The Summer of Bad Ideas consists of all the things you do with your BFF that your parent's don't ever find out about. Those moments where you're taking risks, toeing the line of right and wrong, and figuring out what kind of person you are and who you want to become. For Edie, following her late grandmother's list of "Good Ideas for Summertime" is a must, even if some of the ideas on the list seem kind of scary. She wants to be cool like her cousin Rae and fearless like her grandmother, so she decides to follow this list to help her become the kind of person she wants be. It's a charming little read about discovering who you are, and we think you guys will love it.
SYNOPSIS:
In this funny, big-hearted friendship story, perfect for fans of Wendy Mass and Linda Urban, twelve-year-old Edie and her impossibly cool cousin, Rae, set out to complete a mysterious list of "Good Ideas for Summertime" that their eccentric late grandmother wrote back when she was their age.But good ideas? Most of them seem like bad ideas. Reckless. Foolish. Ridiculous. Still, by accomplishing everything on the list, rule-abiding Edie feels certain that she can become the effortlessly brave adventurer she dreams of being, just like her daring cousin and bold grandmother. For this one summer at least, bad ideas are the best shot she has at becoming who she wants to be.Bad Idea Number One: It's time for a new set of rules.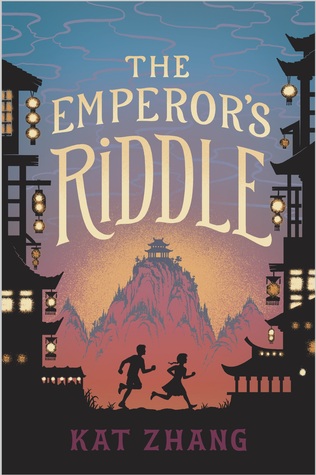 The Emperor's Riddle
Author: Kat Zhang
Release Date: May 2
Publisher: Aladdin Books
YAYOMG!:
We recommend this book for anyone looking to head out on a grand adventure. A perfect Summer read, this book has it all – mysterious maps, adventure, twists, turns, and an unexpected treasure. This one reminded us of Click Here to Start by Denis Markell and The Last Great Adventure of the PB&J Society by Janet Sumner Johnson, which is a total good thing, as those are two of our most favorite books of 2016. Thanks to our friends at Aladdin Books for sharing a copy of this one with us early!
SYNOPSIS:
Mia Chen is on what her mother calls a Grand Adventure. She's not sure what to make of this family trip to China, and didn't want to leave her friends for the summer, but she's excited about the prospect of exploring with her Aunt Lin, the only adult who truly understands her.Then Aunt Lin disappears, right after her old nemesis, a man named Ying, comes to visit. Mia knows that years ago, when Aunt Lin and Ying were sent to the Fuzhou countryside to work as laborers, the two searched for an ancient treasure together—one that still hasn't been found. She's suspicious that their shared history might be linked to Aunt Lin's disappearance.When Mia discovers an old map filled with riddles in Aunt Lin's room, she quickly pieces together her mission: find the treasure, find her aunt. Now, Mia, along with her big brother, Jake, must solve the clues to rescue the person she knows best in the world—and maybe unearth a treasure greater than her wildest dreams.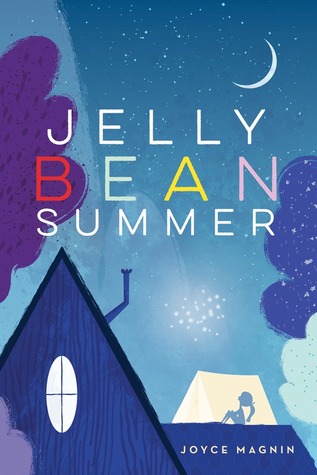 Jelly Bean Summer
Author: Joyce Magnin
Release Date: May 2
Publisher: Sourcebooks Jabberwocky
YAYOMG!:
This book. No. Seriously. You don't understand. THIS BOOK. This book will break your heart in the best way possible. It's so cute and sad and sweet and wonderful and amazing. Just read it, okay? If you're someone who lives to read, head to the bookstore immediately and pick up Jelly Bean Summer. Trust us.
SYNOPSIS:
Living on the roof to escape her crazy family works…until reality pulls Joyce back to the groundJoyce has had it with her family (especially with UFO-sighting Elaine who loves her guinea pig more than her own sister). Her solution? Move out of the house and pitch a tent on the roof for the summer. But when she spots a boy watching her from a neighboring roof she's stunned—and intrigued.Brian recently lost his brother, and the two instantly bond over their messed-up families. To help Brian repair his brother's truck, they concoct a scheme to build and sell tickets to a UFO display. Even Elaine agrees to help…until unexpected events test the limits of Joyce's family ties.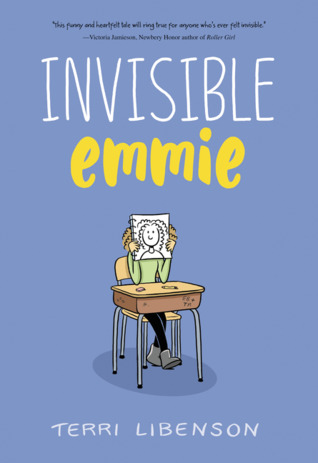 Invisible Emmie
Author: Terri Libenson
Release Date: May 2
Publisher: Balzer + Bray
YAYOMG!:
We'll read basically anything if you tell us it's for fans of Raina Telgemeier, and when it comes to Invisible Emmie, we're so glad we did. If you're a little bit shy, awkward, or someone who struggles with anxiety, this is our pick for you. We love the way that Emie's parts are told in notebook form and Katie's are told as comics. It makes the book really unique and fun to read, which is great because after the unexpected twist ending, you'll definitely be re-reading it to figure out what you missed along the way!
SYNOPSIS:
Perfect for fans of Raina Telgemeier and Jennifer L. Holm, Invisible Emmie is a humorous and surprising debut graphic novel by Terri Libenson, creator of the internationally syndicated, Reuben Award-winning comic strip The Pajama Diaries.This is the story of two totally different girls—
quiet, shy, artistic Emmie
popular, outgoing, athletic Katie
—and how their lives unexpectedly intersect one day, when an embarrassing note falls into the wrong hands. . . .
All the crushes, humiliations, boredom, and drama of middle school are compressed into one surprising day in this extraordinary novel.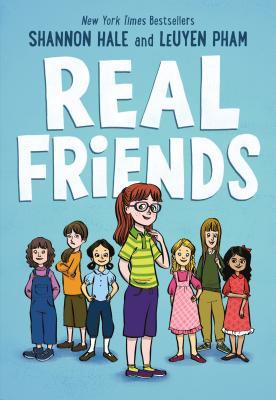 Real Friends
Author: Shannon Hale
Illustrator: LeUyen Pham
Release Date: May 2
Publisher: First Second
YAYOMG!:
We were lucky enough to receive an advanced copy of Real Friends a few months back, and we pretty much tore through it. We're always on the lookout for new graphic novels and comics to share with our readers, and this is definitely one of them. Since it's based on friendship and middle school, it's easy to relate to for even a comic-newbie. It's a fantastic and very realistic look into the changes friendships can face and the importance of surrounding yourself with real friends.
SYNOPSIS:
Shannon and Adrienne have been best friends ever since they were little. But one day, Adrienne starts hanging out with Jen, the most popular girl in class and the leader of a circle of friends called The Group. Everyone in The Group wants to be Jen's #1, and some girls would do anything to stay on top . . . even if it means bullying others.Now every day is like a roller coaster for Shannon. Will she and Adrienne stay friends? Can she stand up for herself? And is she in The Group—or out?
Newbery Honor author Shannon Hale and New York Times bestselling illustrator LeUyen Pham join forces in this graphic memoir about how hard it is to find your real friends—and why it's worth the journey.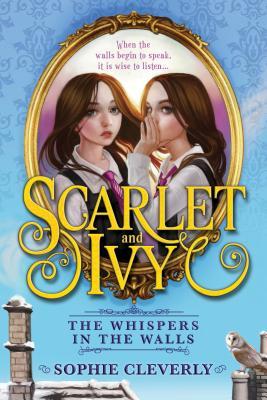 Scarlet & Ivy: The Whispers in the Walls
Author: Sophie Cleverly
Release Date: May 2
Publisher: Sourcebooks Jabberwocky
YAYOMG!:
We're not shy about our love for the Scarlet & Ivy series. Sophie Cleverly is an expert at crafting a haunting world that keeps you coming back for more, and now that The Whispers in the Walls is here, you can finally read the next part of the story. Before you do, you'll definitely want to pick up the first book in the series, The Lost Twin, so you can catch up on what's happened so far. Both books will have you on the edge of your seat and trying to figure out a way to time travel to the future to pick up the third book in the series, Dancing in the Dark.
SYNOPSIS:
When the walls begin to speak, it is unwise to ignore what they have to say…
At the bidding of their cold-hearted stepmother, twin sisters Scarlet and Ivy are sentenced to board for a year at Rookwood School. The headmaster is cruel, the hallways are drafty, and there seems to be a thief afoot. When the finger of suspicion is pointed at Scarlet, she'll do whatever it takes to clear her name–including some late-night detective work. But in the darkness of Rookwood, mysteries of the past come to light. The walls are talking of secrets past, and it's up to Scarlet and Ivy to listen to their story…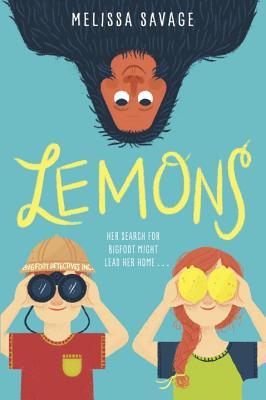 Lemons
Author: Melissa Savage
Release Date: May 2
Publisher: Crown Books for Young Readers
YAYOMG!:
Somehow this book totally escaped us, and we only discovered it as we were researching to write this post. Thankfully, it's out today and we're going to race to the bookstore to pick it up. A mystery adventure with a Bigfoot investigation and two quirky main characters? That's right up our alley and it sounds like something you guys will like as well. Being compared to books like Flora & Ulyesses and Crenshaw, Lemonade has big shoes to fill, and we're hoping it lives up to expectations.
SYNOPSIS:
Fans of Kate DiCamillo's Flora & Ulysses and Katherine Applegate's Crenshaw will fall in love with this charming adventure story about a girl learning to accept her new life, her quirky detective neighbor, and their epic search for Bigfoot.

Lemonade Liberty Witt's mama always told her: When life gives you lemons, make lemonade. But Lem can't possibly make lemonade out of her new life in Willow Creek, California–the Bigfoot Capital of the World–where she's forced to live with a grandfather she's never met after her mother passes away.
Then she meets eleven-year-old Tobin Sky, the CEO of Bigfoot Detectives Inc., who is the sole Bigfoot investigator for their small town. After he invites Lem to be his assistant for the summer, they set out on an epic adventure to capture a shot of the elusive beast on film. But along the way, Lem and Tobin end up discovering more than they ever could have imagined. And Lem realizes that maybe she can make lemonade out of her new life after all.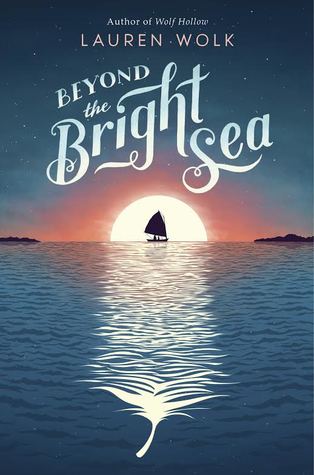 Beyond the Bright Sea
Author: Lauren Wolk
Release Date: May 2
Publisher: Dutton Books for Young Readers
YAYOMG!:
Beyond the Bright Sea has movie adaptation written all over it. It's an intriguing, cinematic page-turner for fans of reading historic fiction. But don't let the word "historic" fool you – Beyond the Bright Sea is far from boring. It's the journey of a young girl who was abandoned as a baby is on a journey to discover who she is, where she came from, and teaches us that sometimes looking forward is more important than looking back.
SYNOPSIS:
Twelve-year-old Crow has lived her entire life on a tiny, isolated piece of the starkly beautiful Elizabeth Islands in Massachusetts. Abandoned and set adrift on a small boat when she was just hours old, Crow's only companions are Osh, the man who rescued and raised her, and Miss Maggie, their fierce and affectionate neighbor across the sandbar.
Crow has always been curious about the world around her, but it isn't until the night a mysterious fire appears across the water that the unspoken question of her own history forms in her heart. Soon, an unstoppable chain of events is triggered, leading Crow down a path of discovery and danger.
Vivid and heart wrenching, Lauren Wolk's Beyond the Bright Sea is a gorgeously crafted and tensely paced tale that explores questions of identity, belonging, and the true meaning of family.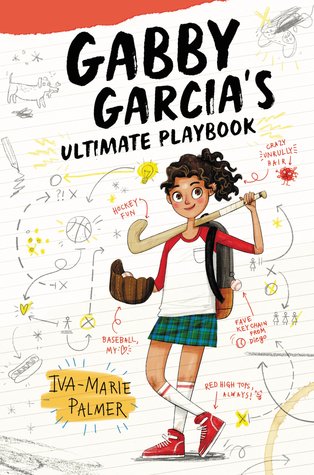 Gabby Garcia's Ultimate Playbook
Author: Iva-Marie Palmer
Release Date: May 9
Publisher: Katherine Tegen Books
YAYOMG!:
Gabby Garcia's Ultimate Playbook is the ultimate read for sporty girls everywhere. Filled with illustrations and sports facts, it's a nice and easy read for reluctant readers, sports loves, or anyone just looking for a fun story. Pack it in your equipment bag and read it on the bus to your next away game, trust us.
SYNOPSIS:
Dear fans of Dork Diaries and Middle School: The Worst Year of My Life—meet your new favorite kid-next-store hero! Gabby Garcia—an overly confident baseball-obsessed sport nut who's going to win your heart.If life were a baseball game, all-star pitcher Gabby Garcia would be having her Best. Season. EVER! Until she's suddenly sent to another school and her winning streak is about to disappear—both on and off the field.But Gabby never gives up! She has a PLAN to keep her champion status intact, and every step of is written out—PLAY by PLAY.
How could it not work?This new series written by Iva-Marie Palmer is filled with funny illustrations, sports facts, and blooper-reel moments that will have readers laughing and rooting for more.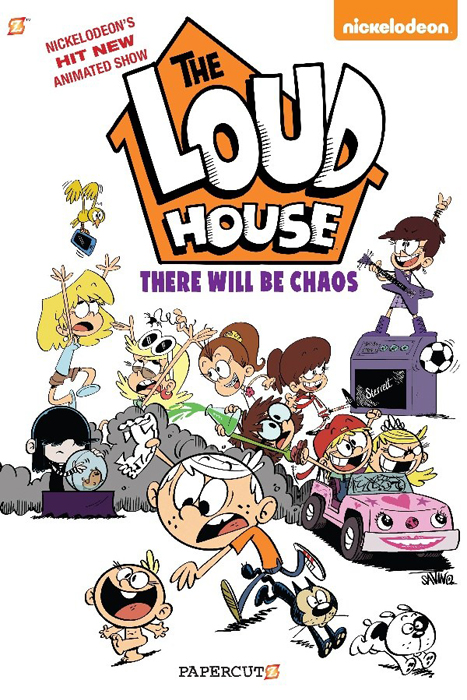 The Loud House: There Will Be Chaos
Author: Chris Savino
Release Date: May 9
Publisher: Papercutz
YAYOMG!: If you're totally obsessed with The Loud House cartoon on Nickelodeon, you're going to want to get your hands on this awesome new graphic novel series from Papercutz. Written by The Loud House creator Chris Savino himself, There Will Be Chaos follows the always wacky antics of Lincoln Loud and his 10 sisters. Each book in the series features lots of brand new Loud Family adventures that'll make you LOL. Want a sneak peek of this new series before it's released? Hit up your local comic store on May 6th for Free Comic Book Day and snag yourself a preview issue.
SYNOPSIS:
Ever wonder what it's like having a big family? 11-year-old Lincoln Loud lives with his 10 sisters. The trick to surviving the chaos is to remain calm, cool, and collected. But most importantly for Lincoln, you've got to have a plan. With all the chaos, and craziness, one thing is always for sure: there is never a dull moment in the Loud house!
All-new stories from Nickelodeon's newest hit-series, created by Chris Savino.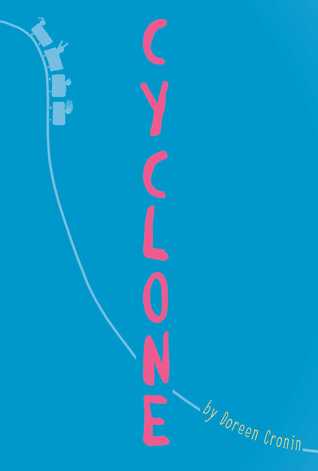 Cyclone
Author: Doreen Cronin
Release Date: May 16
Publisher: Atheneum/Caitlyn Dlouhy Books
YAYOMG!:
If you're a YAYOMG! reader, you know we love picking books that'll totally make you cry and play with your emotions. Cyclone is absolutely one of those books. Make sure you read this one snuggled up with a comfy blanket and some tissues, because this wonderful book is definitely going to hit you right in the feels. Don't say we didn't warn you.
SYNOPSIS:
Nora's whole world plummets faster than the Cyclone roller coaster when her cousin Riley falls into a coma that Nora thinks is her fault in this warm, big-hearted debut middle grade novel from #1 New York Times bestselling author, Doreen Cronin.Riding the Cyclone, the world famous Coney Island rollercoaster, was supposed to be the highlight of Nora's summer. But right after they disembark, Nora's cousin Riley falls to the ground…and doesn't get up. Nora had begged and dragged Riley onto the ride, and no matter what the doctors say, that she had a heart condition, that it could have happened at any time, Nora knows it was her fault. Then, as Riley comes out of her coma, she's not really Riley at all. The cousin who used to be loud and funny and unafraid now can't talk, let alone go to the bathroom by herself. No, she's only 10% Riley. Nora, guilt eating her up on the inside worse than a Coney Island hotdog, thinks she knows how to help. How to get 100% Riley back. But what Nora doesn't realize is that the guilt will only get worse as that percentage rises.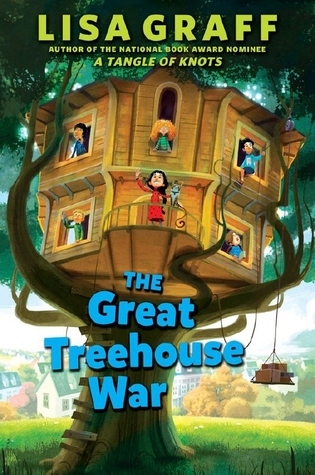 The Great Treehouse War
Author: Lisa Graff
Release Date: May 16
Publisher: Philomel
YAYOMG!:
The Great Treehouse War is perfect for Summer reading. It's one of those books that just feels like Summer and it's a great pick to stash in your bag to read at camp, at the beach, or inside your very own treehouse. When Winnie's parents get divorced, they decide she'll spend 3 days a week with each of them, and then spend Wednesdays by herself in the treehouse that's between their two houses. Sounds like a dream, right? A night all to yourself, parent-free, in an awesome treehouse? To Winnie, it's the starting point her frustration with her parents and the beginning of an epic kids vs. parents battle you won't be able to put down.
SYNOPSIS:
Kids vs. parents! An epic treehouse sleepover! An awesome group of friends! An exciting new book from National Book Award finalist Lisa Graff.Winnie's last day of fourth grade ended with a pretty life-changing surprise. That was the day Winnie's parents got divorced, the day they decided that Winnie would live three days a week with each of them and spend Wednesdays by herself in a treehouse smack between their houses, to divide her time perfectly evenly between them. It was the day Winnie's seed of frustration with her parents was planted, a seed that grew and grew until it felt like it was as big as a tree itself.By the end of fifth grade, Winnie decides that the only way to change things is to barricade herself in her treehouse until her parents come to their senses and her friends decide to join her. It's kids versus grown-ups, and no one wants to back down first. But with ten kids in one treehouse, all with their own demands, Winnie discovers that things can get pretty complicated pretty fast! Even if they are having the most epic slumber party ever.In the newest novel by beloved National Book Award finalist Lisa Graff, kids have turned the tables on their parents, and all the rules have been tossed out the window. But does Winnie have what it takes to hold her ground and keep everyone happy?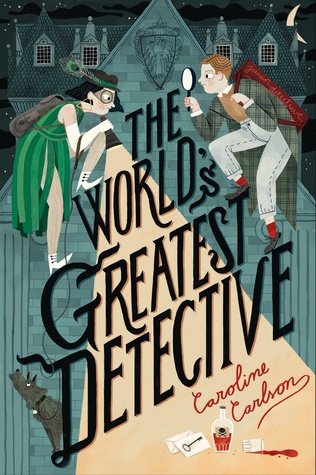 The World's Greatest Detective
Author: Caroline Carlson
Release Date: May 16
Publisher: Harper Collins Childrens
YAYOMG!:
We're a sucker for a great mystery, and there's been a ton of amazing middle grade detective stories releasing in the past year or so. While the loveable Howard Wallace, P.I. still holds the #1 place in our heart, we're definitely excited to share this hilariously thrilling new read with you guys. The World's Greatest Detective features a sub-par sleuth named Toby, a confident investigator named Ivy, and a murder mystery gone askew. Can Toby and Ivy put their skills together and crack the case?
SYNOPSIS:
Caroline Carlson, author of the Very Nearly Honorable League of Pirates series, returns with The World's Greatest Detective, a story of crime, tricks, and hilarity for those who know that sometimes it takes a pair of junior sleuths to solve a slippery case.Detectives' Row is full of talented investigators, but Toby Montrose isn't one of them. He's only an assistant at his uncle's detective agency, and he's not sure he's even very good at that. Toby's friend Ivy is the best sleuth around—or at least she thinks so. They both see their chance to prove themselves when the famed Hugh Abernathy announces a contest to choose the World's Greatest Detective. But when what was supposed to be a game turns into a real-life murder mystery, can Toby and Ivy crack the case?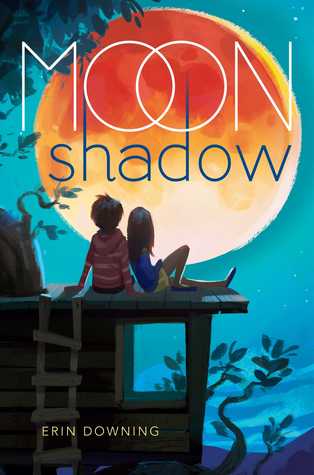 Moon Shadow
Author: Erin Downing
Release Date: May 16
Publisher: Aladdin Books
YAYOMG!:
Filled with magic and friendship, Moon Shadow is sure to become an instant favorite. We think that readers, especially young girls, will instantly connect with Lucia's struggles of disconnecting from old friends, dealing with a divorce, and trying to figure out who you are. We've all faced that moment where we feel like we're living in someone else's shadow and Moon Shadow shows us how to learn from it so we can grow and blossom into who we're meant to be.
SYNOPSIS:
Thirteen-year-old Lucia Frank discovers that she can become the girl she's always wanted to be with the help of a little "moon magic" in this charming novel about the value of friendship, family, and finding yourself.Lucia Frank has never had time for her mom's "new age" nonsense. She doesn't believe in any of that stuff. All she wants is to figure out how to get her best friend, Will, back and cope with her parents looming divorce. But then something strange happens on the night of her thirteenth birthday.When the eclipsed moon slips into the shadow of the earth, Lucia's Shadow slips out. Now hidden in a moonstone, the Shadow waits for Lucia to sleep so it can come out to play.Lucia's Shadow seems unlike her in almost every way: daring, outspoken, and unwilling to let anyone push her around. But it actually isn't the anti-Lucia…in fact, her Shadow is very much like the person Lucia wishes she could be. At first, Lucia is eager to undo whatever magic happened on her birthday so life can get back to normal. But when she realizes her Shadow is doing and saying things she has only dreamed about, she wonders if maybe things aren't all bad.With a little help from her Shadow, she's turning into the kind of girl she's always wanted to be.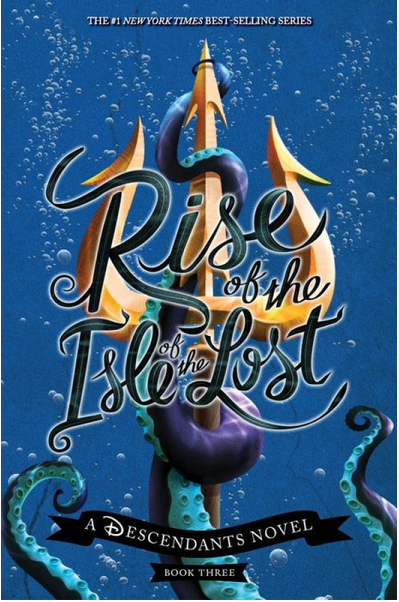 Rise of the Isle of the Lost
Author: Melissa de la Cruz
Release Date: May 23
Publisher: Disney-Hyperion
YAYOMG!:
Descendants fans, get excited! The third book in the Descendants novel series is almost here, and things are about to get totally wicked. Rise of the Isle of the Lost is the perfect book to read before the premiere of Descendants 2 on Disney Channel this July as it introduces Uma, Harry, and Gil for the first time. Meet these new characters and reunite with your favorite villains Mal, Evie, Jay, and Carlos as they race to find King Triton's magical trident before evil is reunited with their magic powers and take over Auradon.
Need a refresher? Check out our review of Return of the Isle of the Lost and read our interview with the amazing Melissa de la Cruz!
SYNOPSIS:
Ride with the tide! Deep beneath the waves, King Triton's powerful trident has passed through the magical barrier that surrounds the Isle of the Lost—keeping villains in and magic out. And when Mal's longtime rival Uma, daughter of Ursula, gets wind of this, she can't believe her luck. The tide has dragged in something good for a change, and Uma is determined to get her wicked hands on it. But first, she needs a pirate crew.A storm is brewing back in Auradon, and when Mal, Evie, Carlos, and Jay hear that the trident has been washed away, they realize they'll have to find it before anyone from the Isle does. Luckily, they seem to have a talent for locating missing magical objects.As Uma readies for the high seas alongside Harry, son of Captain Hook, Gil, son of Gaston, and the toughest rogues on the Isle of the Lost, the reformed villains of Auradon devise their own master plan. And with King Ben away on royal business, they won't have to play by all the rules. Using bad for good can't be totally evil, right?The thrilling, perilous race to the trident puts old friends—and current enemies—against each other with the future of Auradon on the line. Both teams might like to make waves, but only one will come out on top of this one.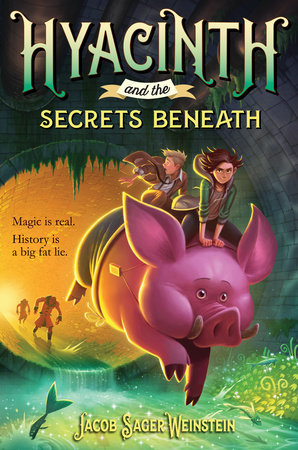 Hyacinth and the Secrets Beneath
Author: Jacob Sager Weinstein
Release Date: May 23
Publisher: Random House Books for Young Readers
YAYOMG!:
We haven't gotten a chance to read this one just yet, but we're definitely looking forward to it. It looks like a laugh out loud fantasy adventure that's about to re-write London's history for the better. We know we're not supposed to judge books based on their cover, but the cover of Hyacinth and the Secrets Beneath definitely makes us want to dive in and start reading.
SYNOPSIS:
Magic is real. History is a big, fat lie.
Before Hyacinth Hayward moves from Illinois to London, she reads up on the city's history. Too bad for her. Because the books are wrong. The truth is, London was built on magical rivers, and all the major events in its past have been about people trying to control the magic.
Hyacinth discovers this when her mom is kidnapped. In the chase to get her back, Hyacinth encounters a giant intelligent pig in a bathing suit, a boy with amnesia, an adorable tosher (whatever that is), a sarcastic old lady, and a very sketchy unicorn. Somehow Hyacinth has to figure out who to trust, so she can save her mom and, oh yeah, not cause a second Great Fire of London.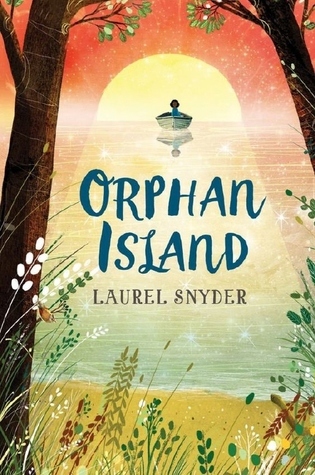 Orphan Island
Author: Laurel Snyder
Release Date: May 30
Publisher: Walden Pond Press
YAYOMG!:
We've been anticipating this one for awhile, and we're so glad it's almost here. Orphan Island is a emotional read about growing up and and dealing with everything that comes along with change. Reading this book feels like the slow burn of the end of Summer vacation right before school, where you're still off and able to do anything your heart desires, but you know with each passing day you're one step closer to the routine of the first day of school. It's beautifully written and it's a total page-turner, we just know you guys are going to love it as much as we do.
SYNOPSIS:
From acclaimed author Laurel Snyder comes a deep, compelling, heartbreaking, and completely one-of-a-kind novel about nine children who live on a mysterious island.On the island, everything is perfect. The sun rises in a sky filled with dancing shapes; the wind, water, and trees shelter and protect those who live there; when the nine children go to sleep in their cabins, it is with full stomachs and joy in their hearts. And only one thing ever changes: on that day, each year, when a boat appears from the mist upon the ocean carrying one young child to join them—and taking the eldest one away, never to be seen again.Today's Changing is no different. The boat arrives, taking away Jinny's best friend, Deen, replacing him with a new little girl named Ess, and leaving Jinny as the new Elder. Jinny knows her responsibility now—to teach Ess everything she needs to know about the island, to keep things as they've always been. But will she be ready for the inevitable day when the boat will come back—and take her away forever from the only home she's known?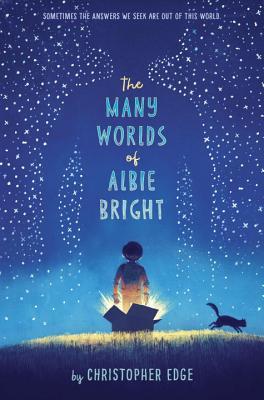 The Many Worlds of Albie Bright
Author: Christopher Edge
Release Date: May 30
Publisher: Delacorte Books for Young Readers
YAYOMG!:
Have you ever come across a book, read the description on the back cover, and just been like THIS BOOK GETS ME. We've had that happen a few times this year so far, like with See You in the Cosmos by Jack Cheng and The Someday Birds by Sally J. Pla – and it happened again with The Many Worlds of Albie Bright. We're extremely excited to read all about Albie's universe hopping and all the things he discovers about himself along the way. Who could resist a book with a main character named after Stephen Hawking and Albert Einstein?
SYNOPSIS:
Fun science meets humor and heart in this adventure about a boy who is searching for his mother . . . in a parallel universe. Stephen Albie Bright leads a happy, normal life. Well, as normal as it gets with two astrophysicist parents who named their son after their favorite scientists, Stephen Hawking and Albert Einstein.

But then Albie's mother dies of cancer, and his world is shattered. When his father explains that she might be alive in a parallel universe, Albie knows he has to find her. So, armed with a box, a laptop, and a banana, Albie sets out to do just that.
Of course, when you're universe-hopping for the very first time, it's difficult to find the one you want. As Albie searches, he discovers some pretty big surprises about himself and our universe(s), and stumbles upon the answers to life's most challenging questions.A poignant, funny, and heartwarming adventure, this extraordinary novel is for anyone who has ever been curious.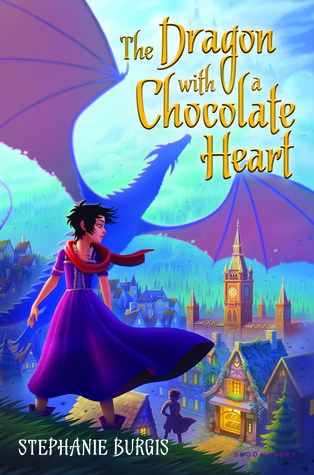 Dragon with a Chocolate Heart
Author: Stephanie Burgess
Release Date: May 30
Publisher: Bloomsbury Kids
YAYOMG!:
Our friends at Bloomsbury Kids sent us this one a few months back, and our first thought was likely the same as yours – enchanted hot chocolate, dragons, and a spunky female heroine? Count us in! It's like this book was speaking to our soul. Even if you're a picky fantasy reader like us, you'll find something to love in this delightful little book. We've got a full review lined up for you guys later this month, so we'll keep it spoiler free for now. Be sure to check back later this month!
SYNOPSIS:
Aventurine is the fiercest, bravest dragon there is. And she's ready to prove it to her family by leaving the safety of their mountain cave and capturing the most dangerous prey of all: a human. But when the human she finds tricks her into drinking enchanted hot chocolate, Aventurine is transformed into a puny human girl with tiny blunt teeth, no fire, and not one single claw.But she's still the fiercest creature in the mountains — and now she's found her true passion: chocolate! All she has to do is get herself an apprenticeship (whatever that is) in a chocolate house (which sounds delicious), and she'll be conquering new territory in no time…won't she?
Still starved for more reading after all that? We feel you. Check out our other book reviews, lists, and recommendations!