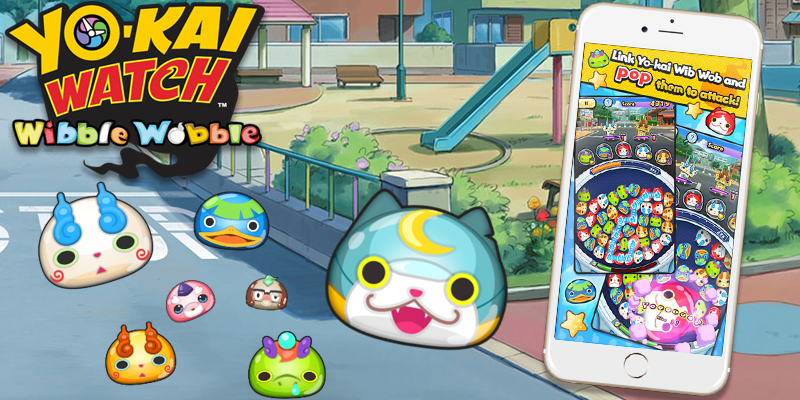 Yo-Kai Watch Wibble Wobble
Good news! Everyone's favorite Yo-Kai are back in the new mobile game from Level 5. This time around, the Yo-Kai have transformed into Wib Wob (which appear to be deliciously adorable little pastries?) in this super fun new puzzle RPG.
Does the song in this trailer give anyone else serious Goosebumps vibes? Viewer beware, you're in for some wibbly wobbly fun! Hmm… doesn't quite have the same ring to it.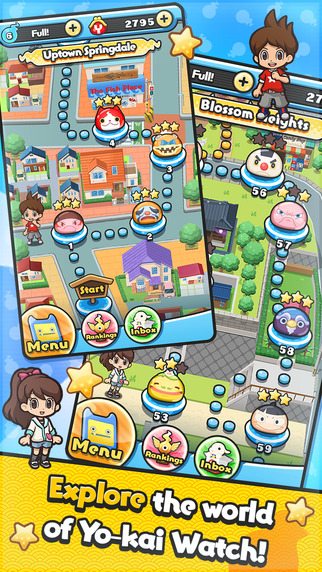 When the game begins, you're hit with the familiar Yo-Kai vending machine, which you can crank to unlock Whisper, everyone's favorite ghastly butler. He'll ask you your name, gender, and of course, provide you with your Yo-Kai Watch and a stash of Wib Wob to get your started. He also hits you with a solid Doctor Who reference (wibbly wobbly, timey wimey!) before teaching you the ins and outs of how to play.

When in battle, things should feel mostly familiar if you've ever played Yo-Kai Watch (or any other mobile RPG Puzzler, like Pokémon Shuffle). There's an enemy you need to battle, your team of characters (in this case, Wib Wob), and what looks like a giant washing machine full of Wib Wob as your gameplay area. Link together as many characters as you can swiping to connect them. Pop them in order to deal damage, and create massive Wib Wob in order to pack a huge punch.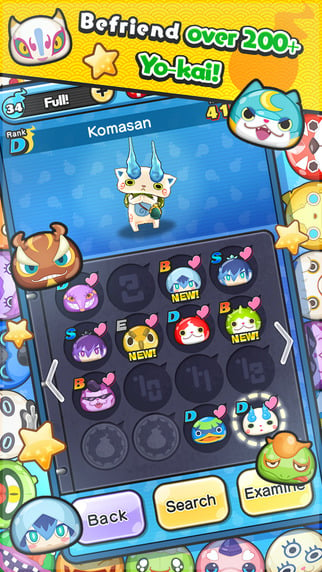 Like Yo-Kai Watch, when you defeat an enemy, you'll befriend it, and be able to add it to your squad. There's over 200 to collect! The game even includes Soultimate moves, which you probably already know are some of the best attacks you can get. Complete missions, earn rewards, level up your team, and add your friends to really make the most of the game.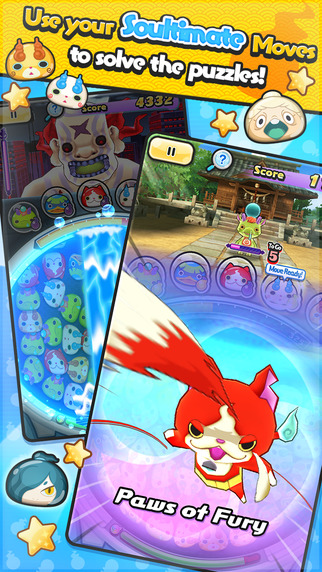 The only downside? When you first load up the game, you'll have to wait for a pretty hefty data download to complete before you can play. Thankfully, there's a fun distraction on the download screen while you wait. You'll get to tap the Wib Wob to transform them into full fledged Yo-Kai. This doesn't actually do anything to help you in-game, but it's a least entertaining for a few minutes while your game finished downloading. If you need a tinkle break, this is a good time to take it! The good news? It'll only have to do that the very first time you play.
It's free, it's fun, and it's an excuse to chill out with your favorite Yo-Kai. Seems like a no brainer to us. The game is now available on iOS and Android devices.