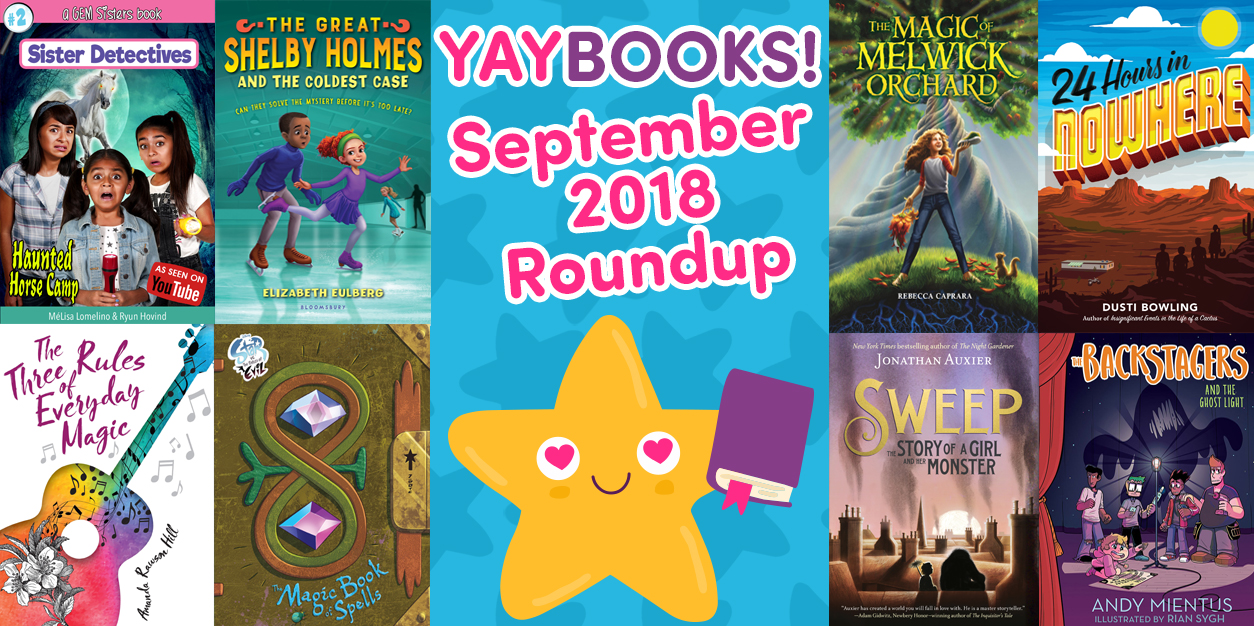 YAYBOOKS! September 2018 Roundup
Book lovers, get excited! Our YAYBOOKS! Roundup is back and this month there are over 65 brand new books and graphic novels for you to discover this month. Explore new worlds, make new friends, and lose yourself in endlessly exciting adventures as you make your way through these incredible new stories. There is truly something on this list for everyone, so even if you're someone who doesn't tear through books faster than you text back your bestie, we have a feeling you'll find a new story to connect with on this list.
We're lucky enough to be celebrating some of these awesome new reads and the authors who wrote them, so be sure to check back every week this month for new Fun Facts posts, book giveaways, and more!
YAYBOOKS! September 2018 Roundup: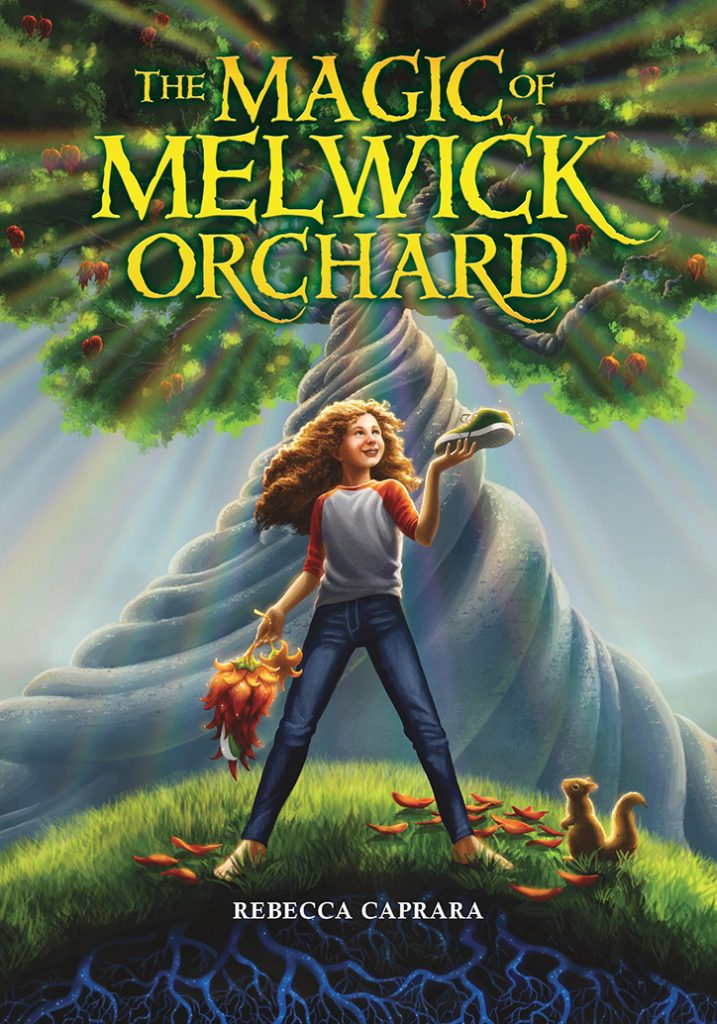 The Magic of Melwick Orchard
Author: Rebecca Caprara
Publisher: Carolrhoda Books
Date: September 1
YAYOMG!:
We helped author Rebecca Caprara celebrate this magical story a few months ago, giving YAYOMG! readers a sneak peek into the world of Isa and Junie. Rebecca shared 10 magical facts about the book, the characters, and how it all came to life. You can read it here!
SYNOPSIS:
After more moves than they can count, Isa's family finally puts down roots. People in town are afraid of the abandoned orchard behind their home, but Isa and her sister Junie are happy to have acres of land to explore.
But when Junie gets sick, Isa's mom falls into a depression, and medical bills force Isa's dad to work more. No one notices that Isa's clothes are falling apart and her stomach is empty.
Out of frustration, Isa buries her out-grown sneakers in the orchard. The next day a sapling sprouts buds that bloom to reveal new shoes. Can Isa use this magical tree to save her family?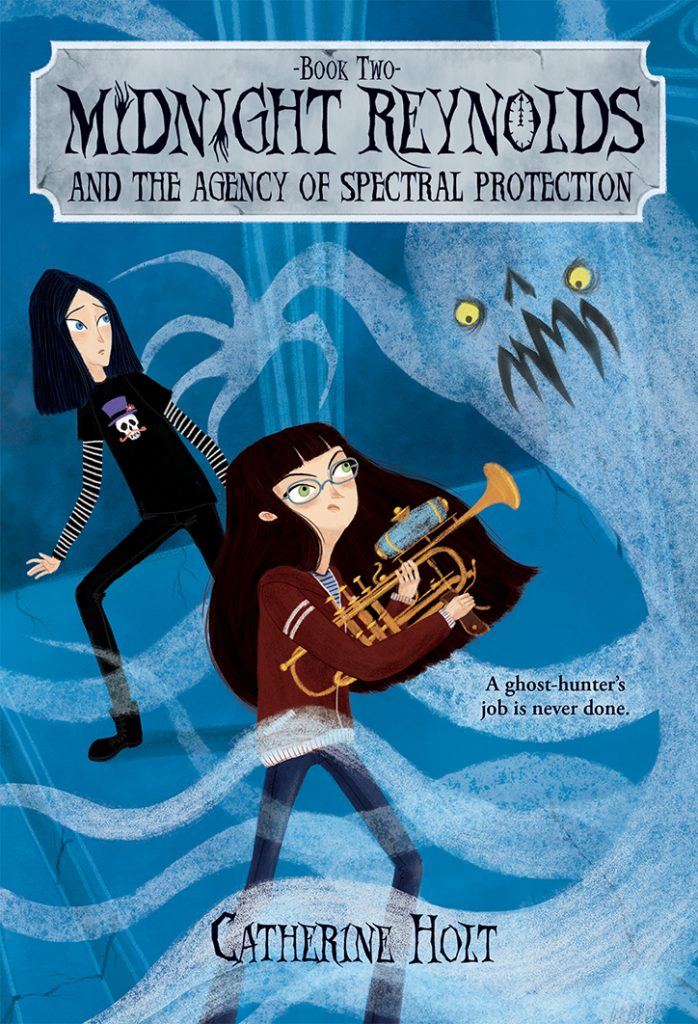 Midnight Reynolds and the Agency of Spectral Protection
Author: Catherine Holt
Publisher: Albert Whitman Company
Date: September 1
SYNOPSIS:
Twelve-year-old Midnight Reynolds has a huge secret—she's a spectral protector, someone who helps ghosts cross over into the afterlife. Alongside her best friend Tabitha, Midnight is busy juggling the wilds of middle school with her undercover ghost-hunting job. When mysterious and dangerous robberies start happening in their small town, all signs point to some sort of spectral manipulation, and Midnight's boss asks her to take over the investigation. Can Midnight find the culprit and stop them before the spectral energy endangers their town?
This series has twists and turns galore for budding mystery lovers, all seen through the lens of a lovable and smart heroine. And the positive female friendships and hysterical writing will keep series fans coming back for more.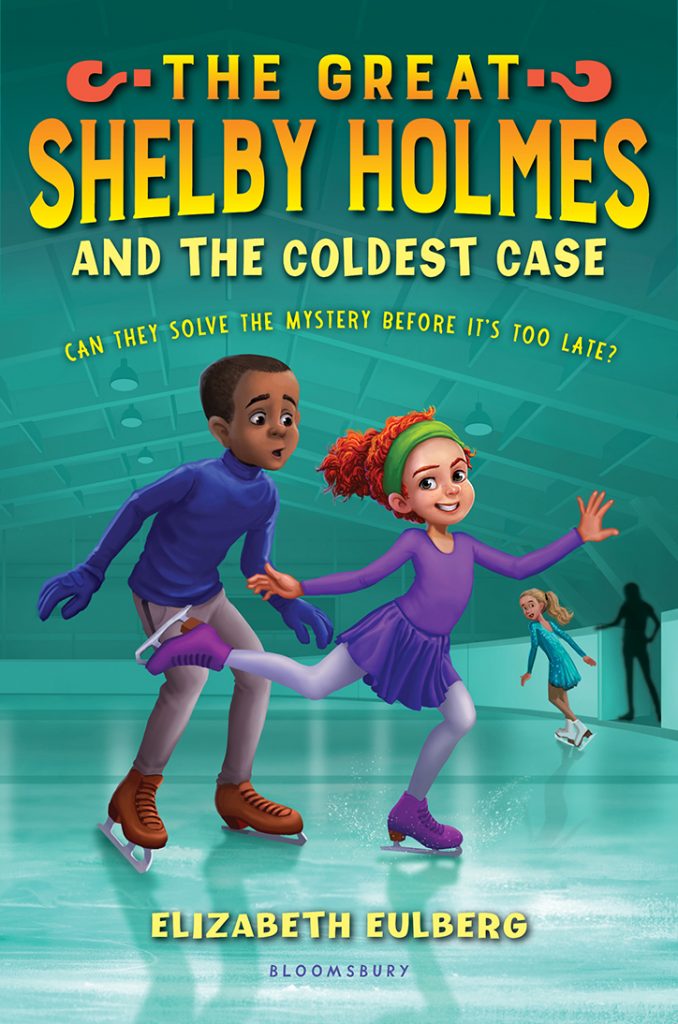 The Great Shelby Holmes and the Coldest Case
Author: Elizabeth Eulberg
Publisher: Bloomsbury Children's Books
Date: September 4
YAYOMG!:
Author Elizabeth Eulberg took readers beyond the pages of the latest Shelby Holmes novel, The Coldest Case! Click here to learn about the very important research Elizabeth had to do while working on the book, how she originally hated Sherlock Holmes, and more!
SYNOPSIS:
Acclaimed author Elizabeth Eulberg continues her hilarious middle-grade twist on Sherlock Holmes as detective duo Shelby and Watson tackle their trickiest case yet – going undercover…as figure skaters!
Being friends with a super sleuth isn't easy, especially when she's nine years old, four feet tall, and full of attitude. But for eleven-year-old John Watson, being friends with Shelby Holmes is just the adventure he's looking for.
After Watson's online journal chronicling his and Shelby's case-closing abilities attracts the attention of a newspaper reporter, the pair becomes a small "media sensation" in their Harlem neighborhood. So it's no surprise (at least, to Shelby!) when the article lands them a new client–a figure skating coach whose star athlete, Jordan Nelson, is receiving strange, threatening messages, written entirely in code.
There's no one better to crack the cipher than dynamic duo Shelby and Watson! But to gather information, Shelby decides that they'll have to go undercover . . . as an award-winning pair skating team. Can they use the laws of physics and their acting skills to maintain their covers and figure out who's sending Jordan such strange messages before it's too late?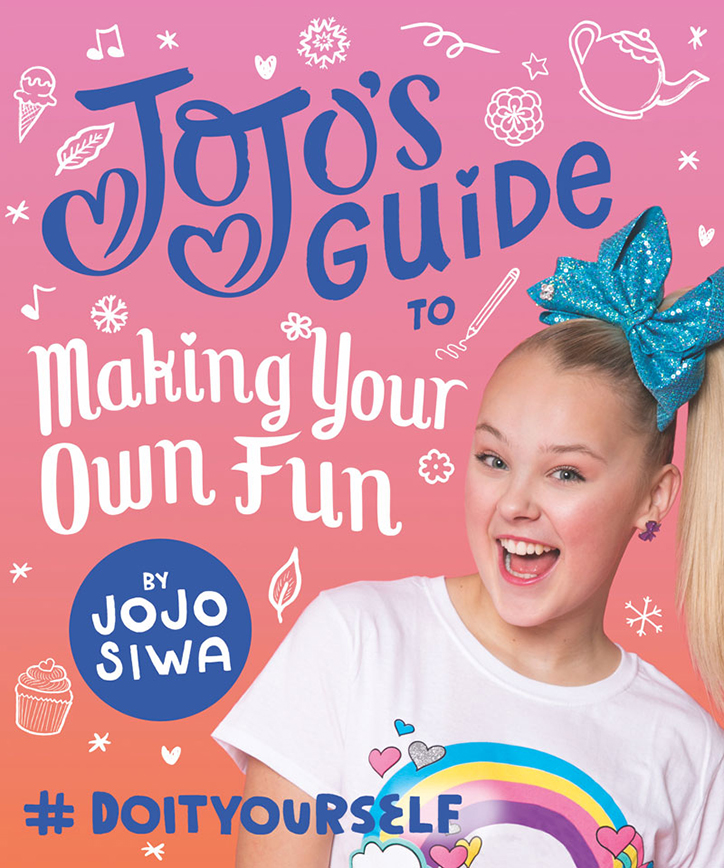 JoJo's Guide to Making Your Own Fun: #DoItYourself
Author: JoJo Siwa
Publisher: Amulet Books
Date: September 4
SYNOPSIS:
Do you like trying new things? Do you like having fun? And most of all . . . do you like JoJo Siwa? If the answer to any of the above is yes, you're in luck! JoJo Siwa offers fans her best, most engaging book ever—jam-packed with inspiration for every day. Formatted as a back-to-school book with a year's worth of activities for rainy days, birthday parties, days at the beach, and everything in between, this interactive book will provide dozens of ideas to jump-start the creative brain. Making slime, crafting the best friendship bracelets, and planning a mother-daughter spa day at home are just a few things JoJo loves—and wants you to enjoy, too.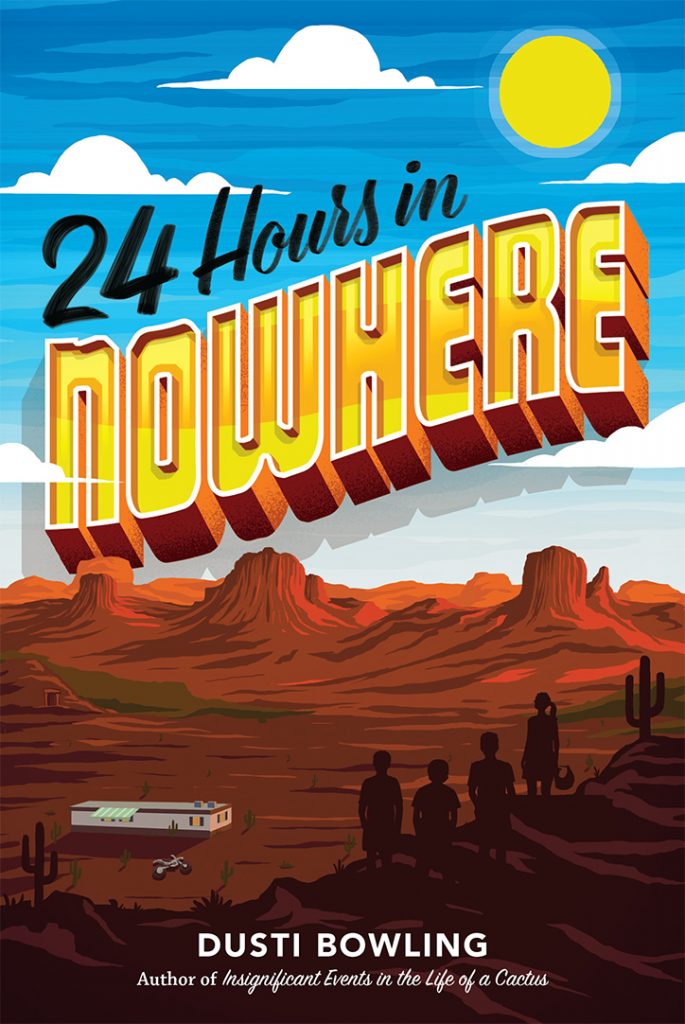 24 Hours in Nowhere
Author: Dusti Bowling
Publisher: Sterling Children's Books
Date: September 4
YAYOMG!:
We were lucky enough to do the cover reveal for this super special story back in January and we asked author Dusti Bowling her thoughts on the cover and how well it captured the essence of the story. Check it out!
SYNOPSIS:
Welcome to Nowhere, Arizona, the least livable town in the United States. For Gus, a bright 13-year-old with dreams of getting out and going to college, life there is made even worse by Bo Taylor, Nowhere's biggest, baddest bully. When Bo tries to force Gus to eat a dangerously spiny cactus, Rossi Scott, one of the best racers in Nowhere, comes to his rescue—but in return she has to give Bo her prized dirt bike. Determined to buy it back, Gus agrees to go searching for gold in Dead Frenchman Mine, joined by an old friend, one of Bo's cronies, and Rossi herself. As they race to find the treasure before the most important biking competition Nowhere has ever had, they bond over shared stories of how hard life in Nowhere is—and they realize this adventure just may be their way out. Author Dusti Bowling (Insignificant Events in the Life of a Cactus) returns to the desert to create a gripping story about friendship, hope, and finding the power we all have within ourselves.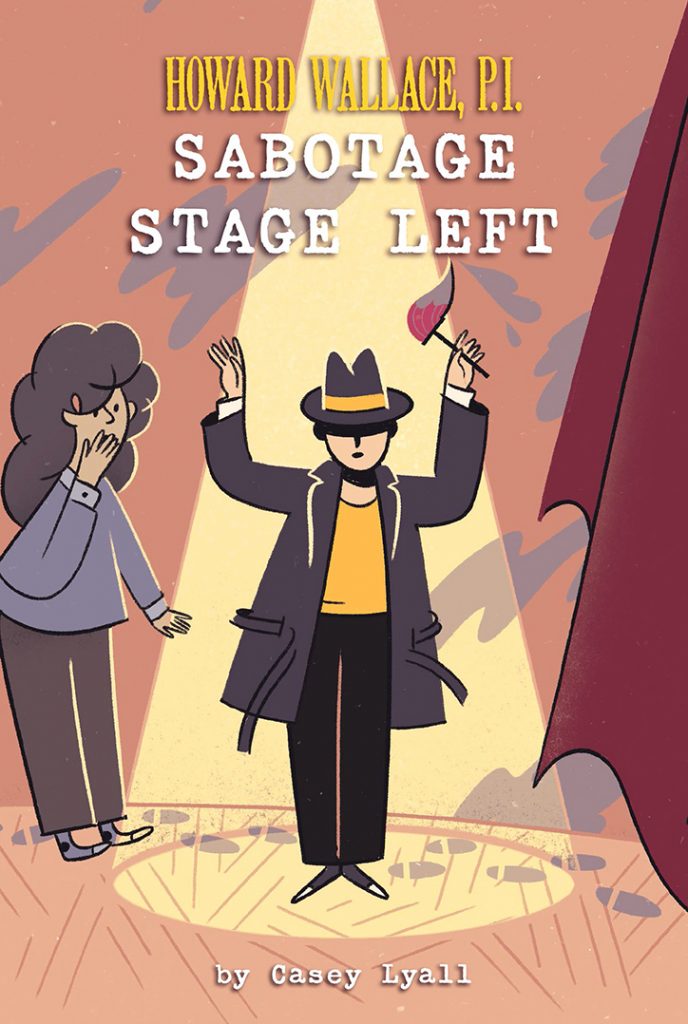 Howard Wallace, P.I.: Sabotage Stage Left
Author: Casey Lyall
Publisher: Sterling Children's Books
Date: September 4

YAYOMG!:
New to the Howard Wallace series? Howard and Ivy super fan? Either way, you'll love Casey Lyall's 10 Fun Facts about bringing the Howard Wallace, P.I. books to life!
SYNOPSIS:
Howard and Ivy return for a third adventure! This time, the drama's backstage when someone sets out to sabotage the school play . . . and frame Howard.
"I wasn't taking the fall for this. You couldn't force a guy into a job and then blame him when it all went sideways."

Spring (musical) fever has hit the Grantleyville Middle School Drama Club! Since Ivy Mason is busy with the production, she decides to take a break from sleuthing, while Howard Wallace keeps things running smoothly with their detective agency. Then, just a few weeks before showtime, suspicious things start happening backstage: missing costumes, damaged props, and too many other mishaps to be coincidental. Ivy calls in Howard and their crew to take on the case. Howard tries to lay low and quietly sniff out the perp, but he's soon brought into the spotlight when he's framed as the saboteur! Can the team of intrepid P.I.s clear Howard's name and catch the culprit before the curtain falls on the big show?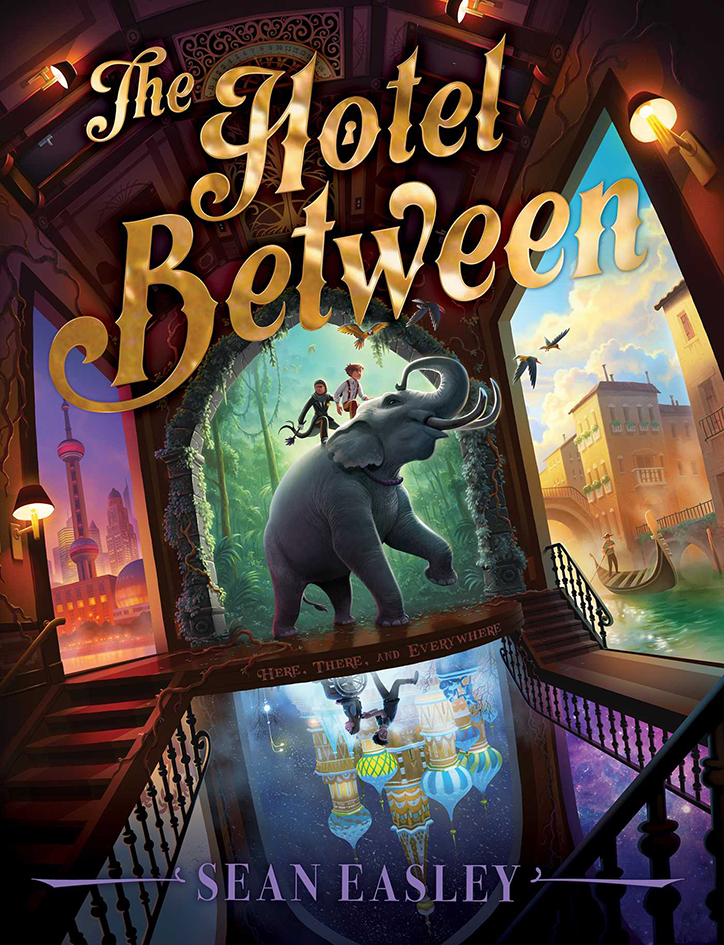 The Hotel Between
Author: Sean Easley
Publisher: Simon and Schuster Books for Young Readers
Date: September 4
SYNOPSIS:
A magical hotel, a mysterious tree, and a cryptic story about their missing father leads twins Cam and Cass on a worldly adventure in this enchanting debut novel that's perfect for fans of Escape from Mr. Lemoncello's Library and Wildwood.
Twins Cam and Cass have never known their parents. They've been told their mother died, and Cass is certain their father abandoned them. Cam isn't so sure. He wants to prove her wrong; he must.
Cam's wish is soon granted in the form of a glistening, golden sign with elaborate flourishes that reads: The Hotel Between. With doors that open to countries all over the world, magical trollies, charmed corridors that can be altered on a whim, stone elephants that turn to life, sweets made from rocks; everything is possible in The Hotel. Cam has a hunch his father is somehow connected to this magical place, and may even be lost within its hidden halls.
Every journey has its risks, and The Hotel Between is full of dangerous secrets. If Cam's not careful, his stay may be over before his vacation has even started.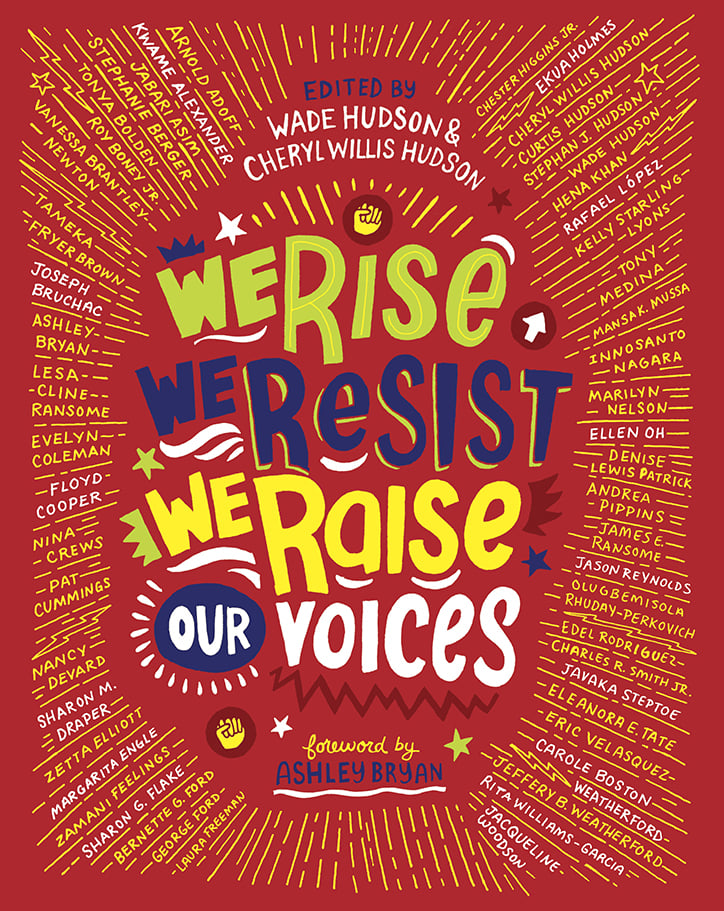 We Rise, We Resist, We Raise Our Voices
Authors: Various
Edited By: Wade Hudson and Cheryl Willis Hudson
Publisher: Crown Books for Young Readers
Date: September 4
SYNOPSIS:
Fifty of the foremost diverse children's authors and illustrators–including Jason Reynolds, Jacqueline Woodson, and Kwame Alexander–share answers to the question, "In this divisive world, what shall we tell our children?" in this beautiful, full-color keepsake collection, published in partnership with Just Us Books.
What do we tell our children when the world seems bleak, and prejudice and racism run rampant? With 96 lavishly designed pages of original art and prose, fifty diverse creators lend voice to young activists.
Featuring poems, letters, personal essays, art, and other works from such industry leaders as Jacqueline Woodson (Brown Girl Dreaming), Jason Reynolds (All American Boys), Kwame Alexander (The Crossover), Andrea Pippins (I Love My Hair), Sharon Draper (Out of My Mind), Rita Williams-Garcia (One Crazy Summer), Ellen Oh (co-founder of We Need Diverse Books), and artists Ekua Holmes, Rafael Lopez, James Ransome, Javaka Steptoe, and more, this anthology empowers the nation's youth to listen, learn, and build a better tomorrow.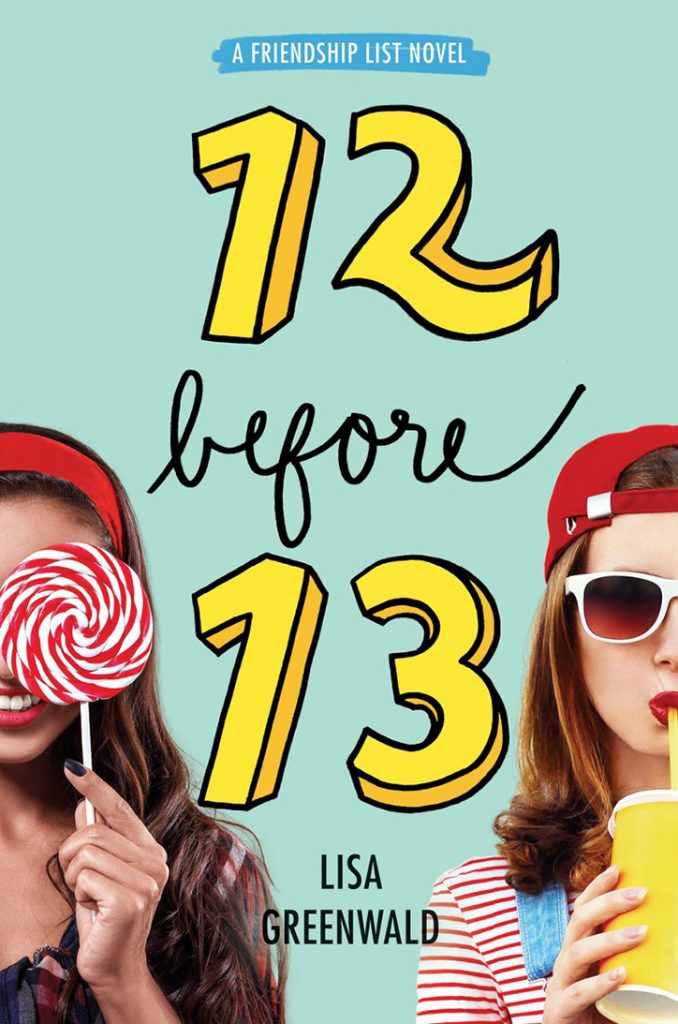 12 Before 13
Author: Lisa Greenwald
Publisher: Katherine Tegen Books
Date: September 4
SYNOPSIS:
Fans of Lauren Myracle and Wendy Mass will adore the second book in this hilarious series about two BFFs who master middle school with a list of twelve goals they MUST achieve before their thirteenth birthday.
Inspired by the success of their first birthday bucket list, Ari and her BFF Kaylan set twelve new goals for the next school year. And number one is "keep our friendship strong."
But after a life-changing summer at camp, Ari feels torn between Kaylan and her camp friends. And as she faces down everything from boys to bat mitzvahs, Ari needs to figure out how to be her best self—before her friends come together at her thirteenth birthday party.
Or the big win she and Kaylan were hoping for may become an epic fail.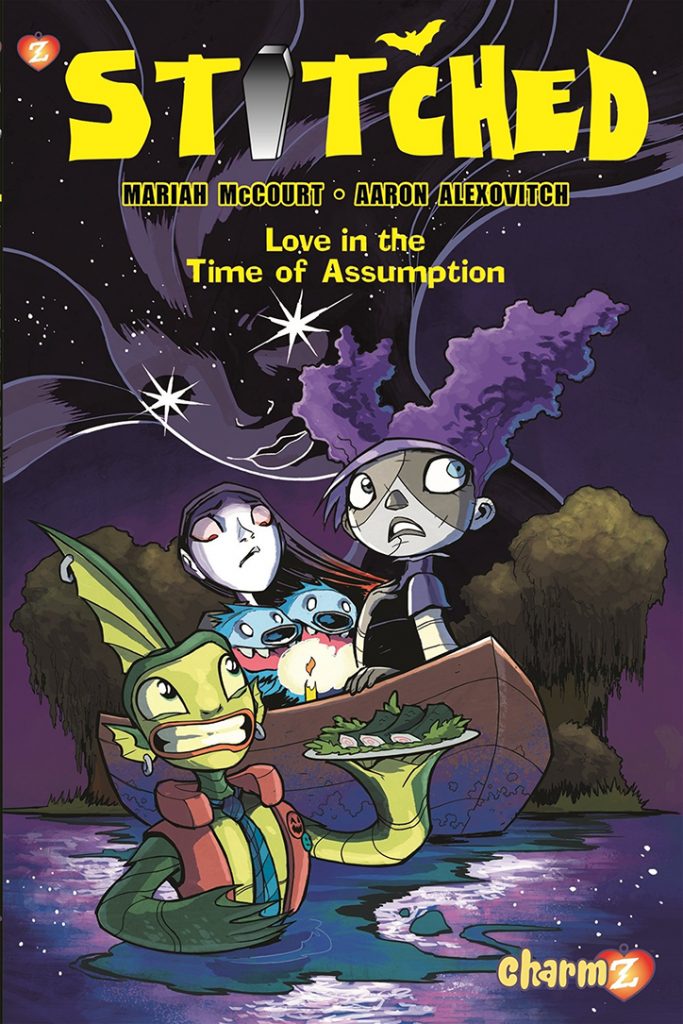 Stitched: Love in the Time of Assumption
Author: Mariah McCourt
Illustrator: Aaron Alexovich
Publisher: Papertcutz
Date: September 11
SYNOPSIS:
Crimson Volania Mulch is on her very first date with sweet swamp monster, Simon but she doesn't quite know it. When they're night out is literally crashed by Quinton, Crimson's aloof crush, they discover that Assumption Cemetery's pixies have gone mad and all the animals, live and undead, are in turmoil. No time for love, even for confused stitched girls caught in complicated triangles.
Meanwhile, shy werewolf Wisteria and "magical technician" Parameter Jones suss out their feelings for one another and come to Crimson for help. While Crimson tries to help them she discovers the house of her mother and another clue in the mystery of who she was and who she will become is unlocked.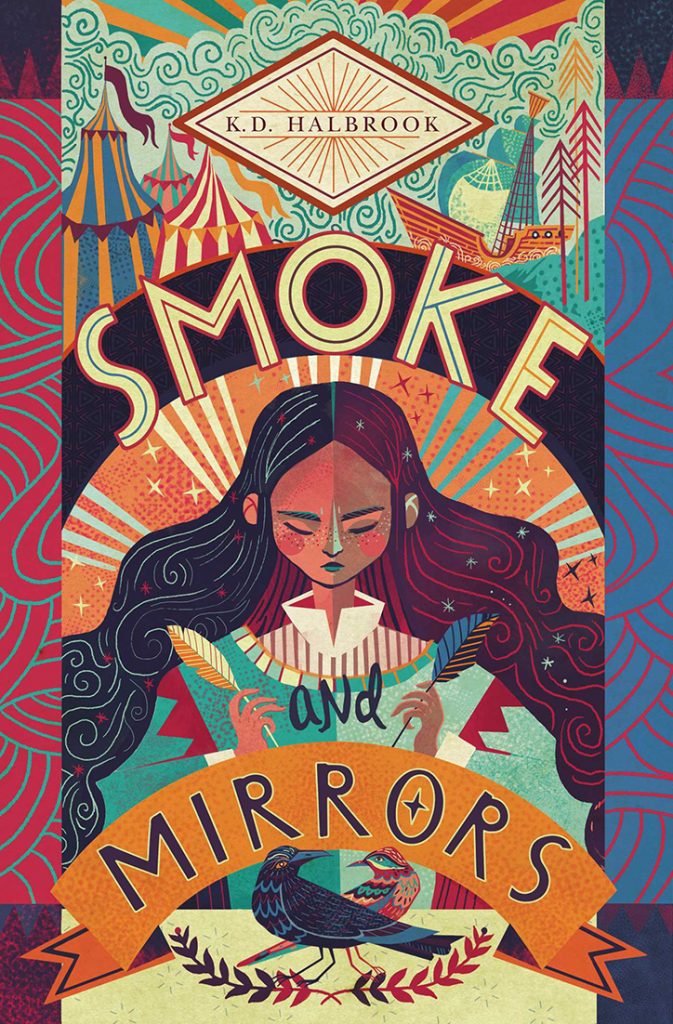 Smoke and Mirrors
Author: K.D. Halbrook
Publisher: Paula Wiseman Books
Date: September 4
SYNOPSIS:
Smoke has come to the Cirque Magnifique. And Sasha Brown is sure it is her fault.
Sasha has always loved the Cirque, a place filled with sequined costumes, dazzling spotlights, and magnificent tents. But when she starts fifth grade with the Islanders—the ordinary folk from the other side of the Island—for the first time, she's not so sure she wants to be a Cirque kid. She starts to question her home and her Cirque family. Is the magic real? Are the stories even true? As the bullying by the Island kids gets worse, swirling blue-gray Smoke appears.
One night in the big tent, Sasha's dad performs, twisting his body through the air as the lights dance. Sasha is supposed to be helping, but instead she sits beneath the bleachers, seething. She has wished for the Smoke to come and make it all disappear: the Cirque, her family, the Island with its mean Island kids. And the Smoke does come. As Sasha watches her dad, he flips and raises his arms out for the bar that is supposed to meet him, his bright grin confident and sure. But there is only air…and Smoke.
Both of Sasha's parents disappear that night, and it's all Sasha's fault. What can she do but try and find them?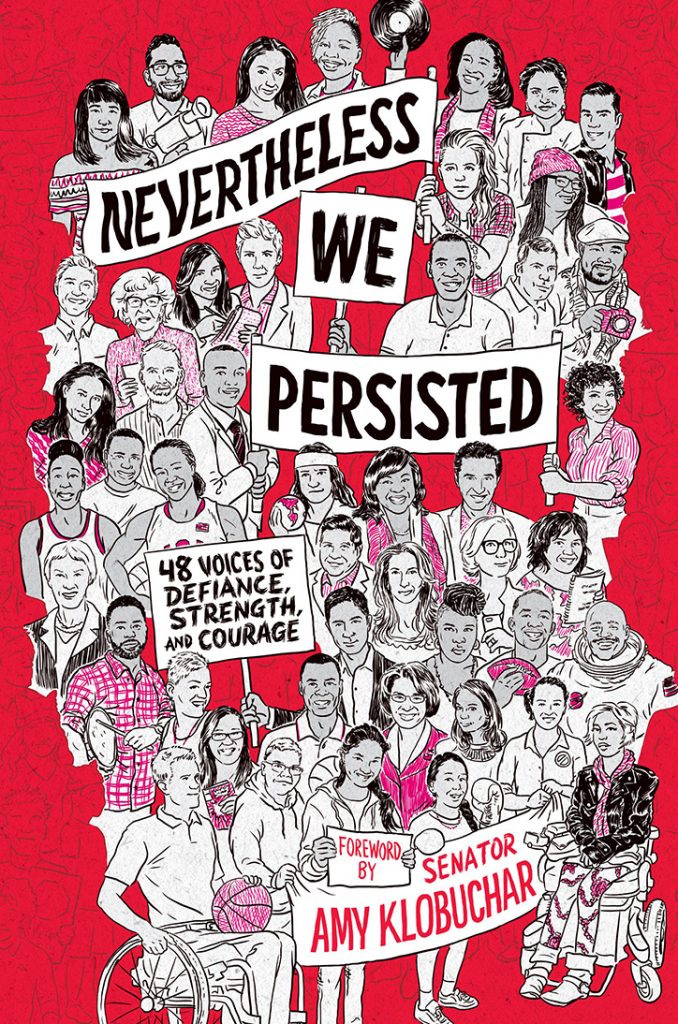 Nevertheless, We Persisted: 48 Voices of Defiance, Strength, and Courage
Authors: Various
Publisher: Alfred A. Knopf Books for Young Readers
Date: September 4
SYNOPSIS:
A powerful collection of essays from actors, activists, athletes, politicians, musicians, writers, and teens, including Senator Amy Klobuchar, actress Alia Shawkat, actor Maulik Pancholy, poet Azure Antoinette, teen activist Gavin Grimm, and many, many more, each writing about a time in their youth when they were held back because of their race, gender, or sexual identity–but persisted.
"Aren't you a terrorist?" "There are no roles for people who look like you." "That's a sin." "No girls allowed." They've heard it all. Actress Alia Shawkat reflects on all the parts she was told she was too "ethnic" to play. Former NFL player Wade Davis recalls his bullying of gay classmates in an attempt to hide his own sexuality. Teen Gavin Grimm shares the story that led to the infamous "bathroom bill," and how he's fighting it. Holocaust survivor Fanny Starr tells of her harrowing time in Auschwitz, where she watched her family disappear, one by one.
What made them rise up through the hate? What made them overcome the obstacles of their childhood to achieve extraordinary success? How did they break out of society's limited view of who they are and find their way to the beautiful and hard-won lives they live today? With a foreword by Minnesota senator and up-and-coming Democratic party leader Amy Klobuchar, these essays share deeply personal stories of resilience, faith, love, and, yes, persistence.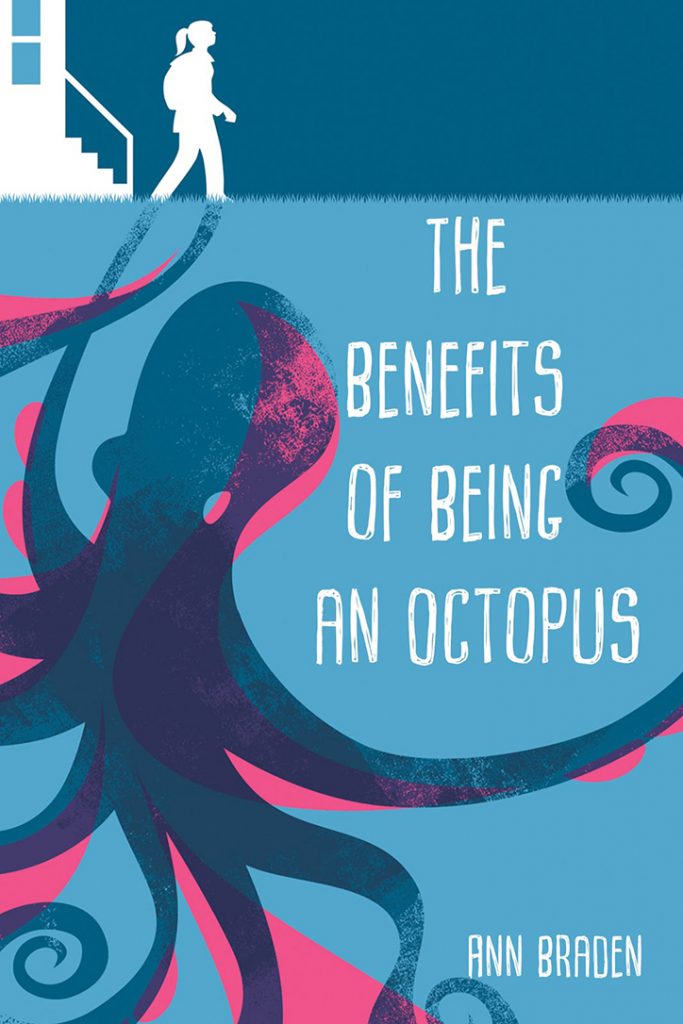 The Benefits of Being an Octopus
Author: Ann Braden
Publisher: Sky Pony Press
Date: September 4
SYNOPSIS:
This is a compassionate look at poverty, hard choices, and defending one's right to be treated humanely. A very fine first novel, written with a deft hand." –Newbery Medal Winner, Karen Hesse
Some people can do their homework. Some people get to have crushes on boys. Some people have other things they've got to do.
Seventh-grader Zoey has her hands full as she takes care of her much younger siblings after school every day while her mom works her shift at the pizza parlor. Not that her mom seems to appreciate it. At least there's Lenny, her mom's boyfriend—they all get to live in his nice, clean trailer.
At school, Zoey tries to stay under the radar. Her only friend Fuchsia has her own issues, and since they're in an entirely different world than the rich kids, it's best if no one notices them.
Zoey thinks how much easier everything would be if she were an octopus: eight arms to do eight things at once. Incredible camouflage ability and steady, unblinking vision. Powerful protective defenses.
Unfortunately, she's not totally invisible, and one of her teachers forces her to join the debate club. Even though Zoey resists participating, debate ultimately leads her to see things in a new way: her mom's relationship with Lenny, Fuchsia's situation, and her own place in this town of people who think they're better than her. Can Zoey find the courage to speak up, even if it means risking the most stable home she's ever had?
This moving debut novel explores the cultural divides around class and the gun debate through the eyes of one girl, living on the edges of society, trying to find her way forward.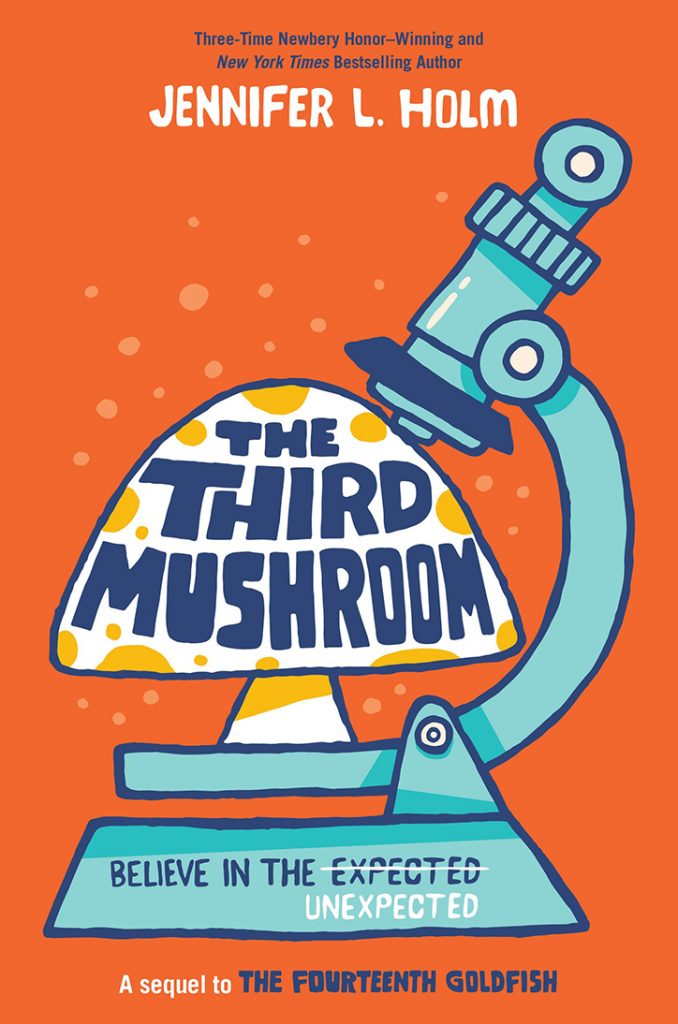 The Third Mushroom
Author: Jennifer L. Holm
Publisher: Random House Books for Young Readers
Date: September 4
SYNOPSIS:
"Believe in the unexpected" with this hilarious, heartwarming, and much-anticipated sequel to the New York Times bestseller The Fourteenth Goldfish!
Ellie's grandpa Melvin is a world-renowned scientist . . . in the body of a fourteen-year-old boy. His feet stink, and he eats everything in the refrigerator–and Ellie is so happy to have him around. Grandpa may not exactly fit in at middle school, but he certainly keeps things interesting. When he and Ellie team up for the county science fair, no one realizes just how groundbreaking their experiment will be. The formula for eternal youth may be within their reach! And when Ellie's cat, Jonas Salk, gets sick, the stakes become even higher. But is the key to eternal life really the key to happiness? Sometimes even the most careful experiments yield unexpected–and wonderful–results.

After Zero
Author: Christina Collins
Publisher: Sourcebooks Jabberwocky
Date: September 4
SYNOPSIS:
Elise carries a notebook full of tallies, each page marking a day spent at her new public school, each stroke of her pencil marking a word spoken. A word that can't be taken back. Five tally marks isn't so bad. Two is pretty good. But zero? Zero is perfect. Zero means no wrong answers called out in class, no secrets accidentally spilled, no conversations to agonize over at night when sleep is far away.
But now months have passed, and Elise isn't sure she could speak even if she wanted to―not to keep her only friend, Mel, from drifting further away―or to ask if anyone else has seen her English teacher's stuffed raven come to life. Then, the discovery of a shocking family secret helps Elise realize that her silence might just be the key to unlocking everything she's ever hoped for…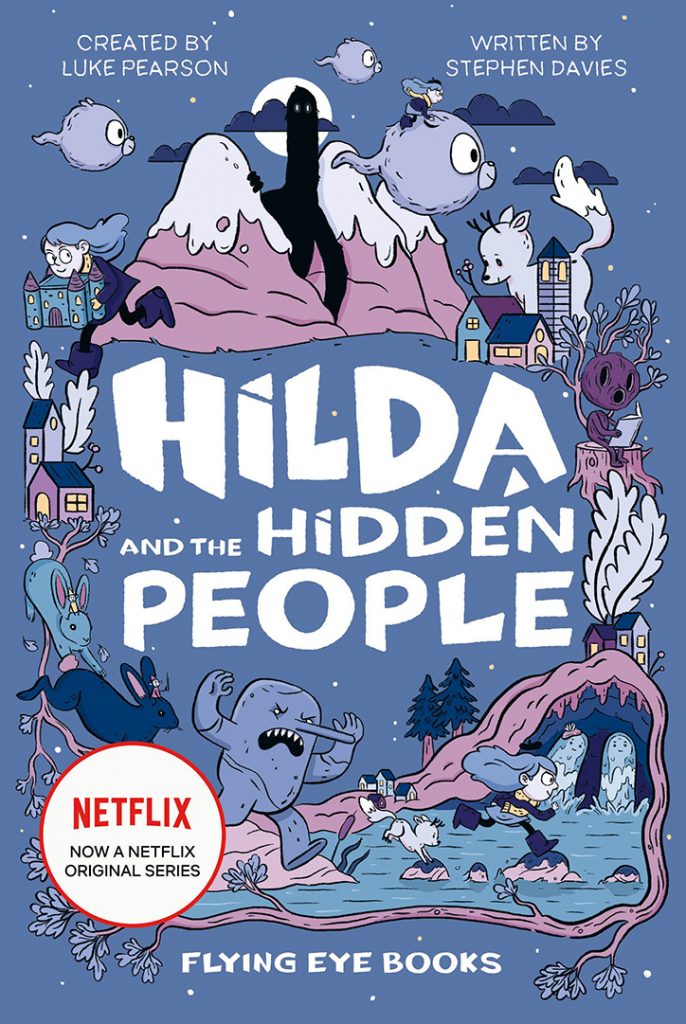 Hilda and the Hidden People
Creator: Luke Pearson
Author: Stephen Davies
Publisher: Flying Eye Books
Date: September 4
SYNOPSIS:
Introducing the novel based on the Netflix animated series, Hilda, coming to screens in Fall 2018.
Meet Hilda: explorer, adventurer, avid sketchbook-keeper and friend to almost every creature in the valley! Join our beloved heroine as she encounters her very first troll, negotiates peace with some very persnickety elves, and reunites two lovelorn ancient giants. Fantastic creatures and daring adventures are all just part of another average day for Hilda, but what will she do if she is forced to move to Trolberg city, far away from her beloved valley home? Dive into the adventure with this illustrated chapter book, based on the first two episodes of the show.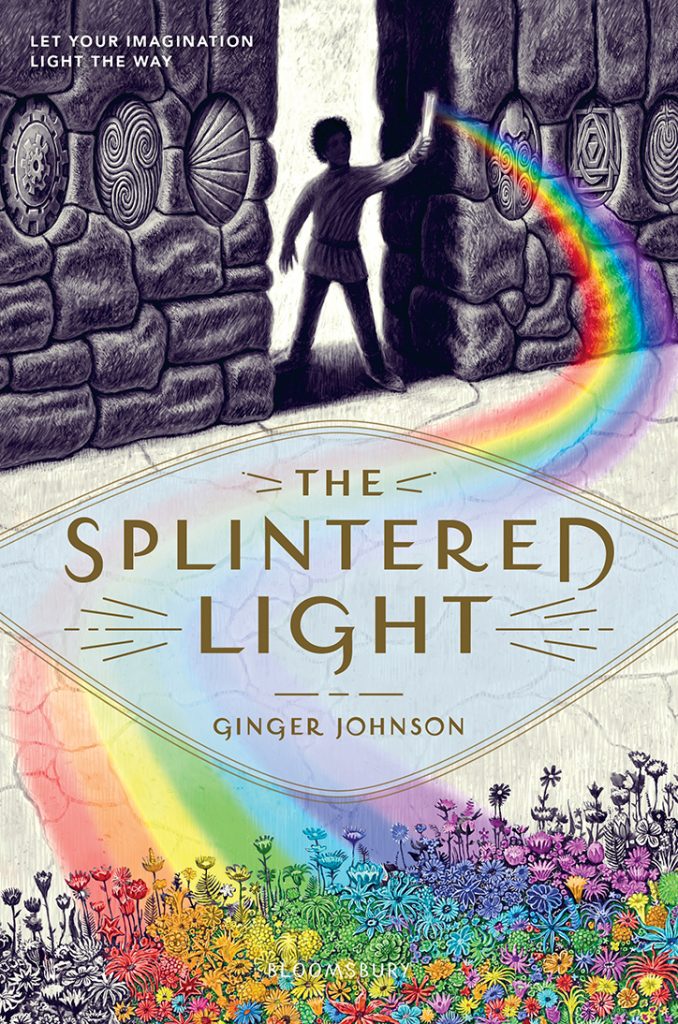 The Splintered Light
Author: Ginger Johnson
Publisher: Bloomsbury Children's Books
Date: September 4
SYNOPSIS:
In a world without color, eleven-year-old Ishmael lives a monotonous existence, herding sheep and helping his widowed mother with their meager farm after the premature death of his father. Early one morning, a ray of light pierces a pane of glass in the barn, fragmenting Ishmael's black and white world into something extraordinary: a spectrum of color he never knew existed. Ishmael embarks on a search to understand just what it is that he sees, a search that leads him to the Hall of Hue, one of seven creative workshops at the Commons.
In The Splintered Light, Ginger Johnson creates an astonishing universe filled with color amid the gray.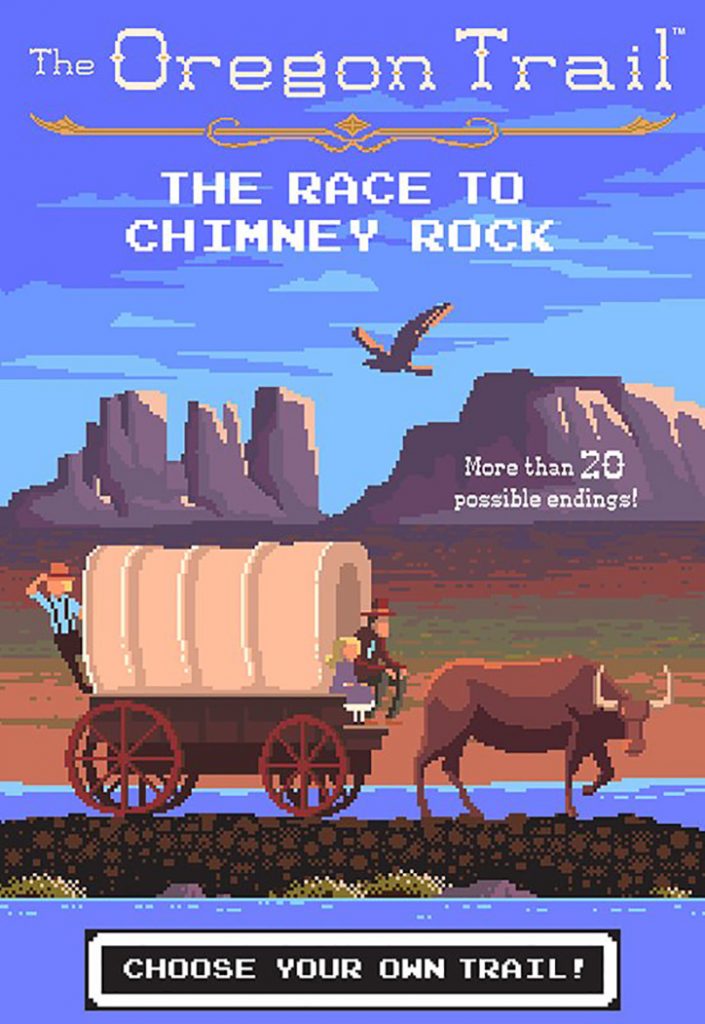 The Oregon Trail: The Race to Chimney Rock
Author: Jesse Wiley
Publisher: HMH Books for Young Readers
Date: September 4
SYNOPSIS:
Go west, young pioneer—your journey begins here! In this first leg of your trek on the Oregon Trail, you need to find your way to Chimney Rock—but not without unpredictable challenges ahead. This is the first installment of four books that will take you all the way to Oregon Territory—if you make the right choices.
In book one of this exciting choose-your-own-adventure series, it's 1850 and your first goal is to get your family, covered wagon full of supplies, and oxen to Chimney Rock on time. But hurry—you'll need to make it through the rugged mountains before winter snow hits. Plus, there are wild animals, natural disasters, unpredictable weather, fast-flowing rivers, strangers, and sickness that will be sure to stand between you and your destination!
Which path will get you safely across the prairie? With twenty-two possible endings, choose wrong and you'll never make it to Chimney Rock on time. Choose right and blaze a trail that gets you closer to Oregon City!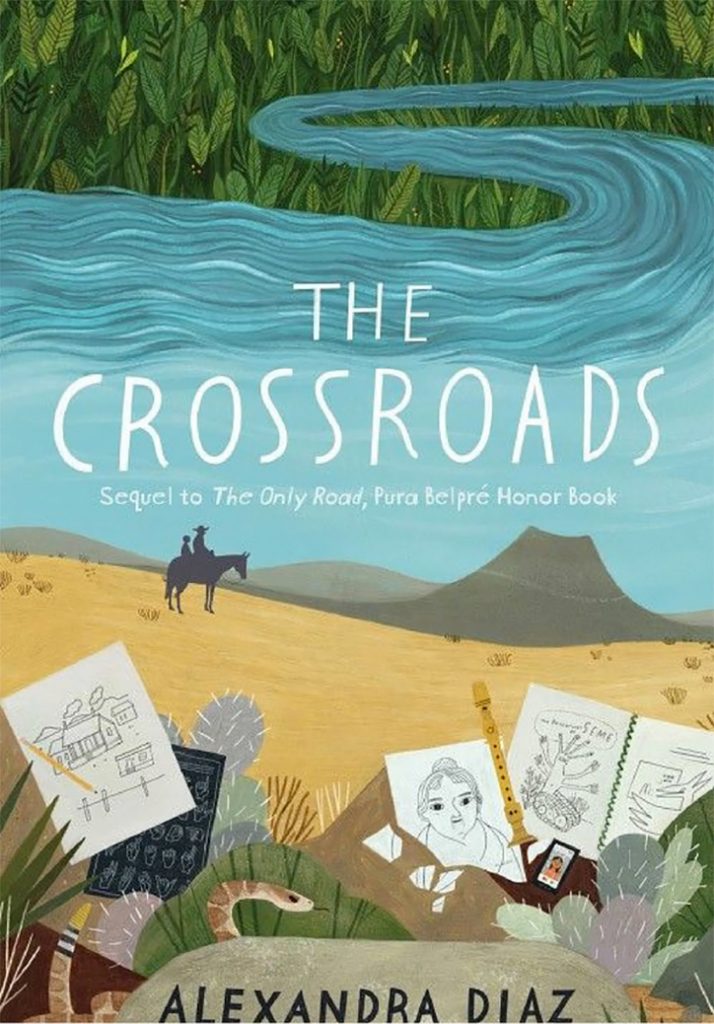 The Crossroads
Author: Alexandra Diaz
Publisher: Paula Wiseman Books
Date: September 4
SYNOPSIS:
"Fans of The Only Road will appreciate following Jaime and Ángela on the next phase of their lives, while teachers and librarians may find the text useful to counter unsubstantiated myths about Central Americans fleeing to the US." —School Library Journal
Jaime and Ángela discover what it means to be living as undocumented immigrants in the United States in this timely sequel to the Pura Belpré Honor Book The Only Road.
After crossing Mexico into the United States, Jaime Rivera thinks the worst is over. Starting a new school can't be that bad. Except it is, and not just because he can barely speak English. While his cousin Ángela fits in quickly, with new friends and after-school activities, Jaime struggles with even the idea of calling this strange place "home." His real home is with his parents, abuela, and the rest of the family; not here where cacti and cattle outnumber people, where he can no longer be himself—a boy from Guatemala.
When bad news arrives from his parents back home, feelings of helplessness and guilt gnaw at Jaime. Gang violence in Guatemala means he can't return home, but he's not sure if he wants to stay either. The US is not the great place everyone said it would be, especially if you're sin papeles—undocumented—like Jaime. When things look bleak, hope arrives from unexpected places: a quiet boy on the bus, a music teacher, an old ranch hand. With his sketchbook always close by, Jaime uses his drawings to show what it means to be a true citizen.
Powerful and moving, this touching sequel to The Only Road explores overcoming homesickness, finding ways to connect despite a language barrier, and discovering what it means to start over in a new place that alternates between being wonderful and completely unwelcoming.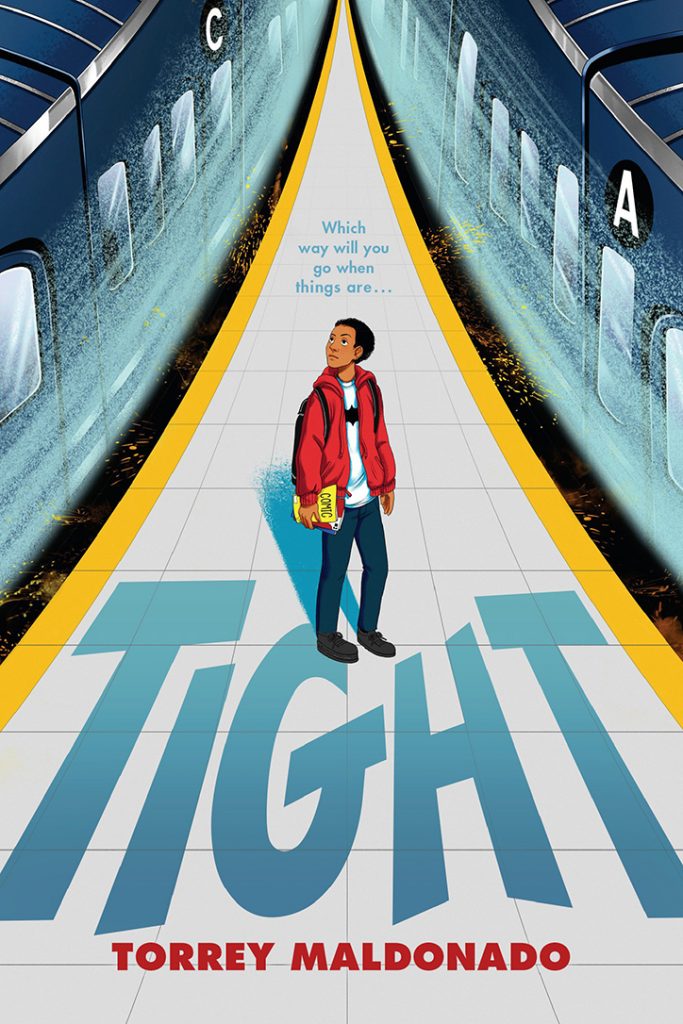 Tight
Author: Torrey Maldonado
Publisher: Nancy Paulsen Books
Date: September 4
SYNOPSIS:
Tight: Lately, Bryan's been feeling it in all kinds of ways . . .
Bryan knows what's tight for him–reading comics, drawing superheroes, and hanging out with no drama. But drama is every day where he's from, and that gets him tight, wound up.
And now Bryan's friend Mike pressures him with ideas of fun that are crazy risky. At first, it's a rush following Mike, hopping turnstiles, subway surfing, and getting into all kinds of trouble. But Bryan never really feels right acting so wrong, and drama really isn't him. So which way will he go, especially when his dad tells him it's better to be hard and feared than liked?
But if there's one thing Bryan's gotten from his comic heroes, it's that he has power–to stand up for what he feels . . .
Torrey Maldonado delivers a fast-paced, insightful, dynamic story capturing urban community life. Readers will connect with Bryan's journey as he navigates a tough world with a heartfelt desire for a different life.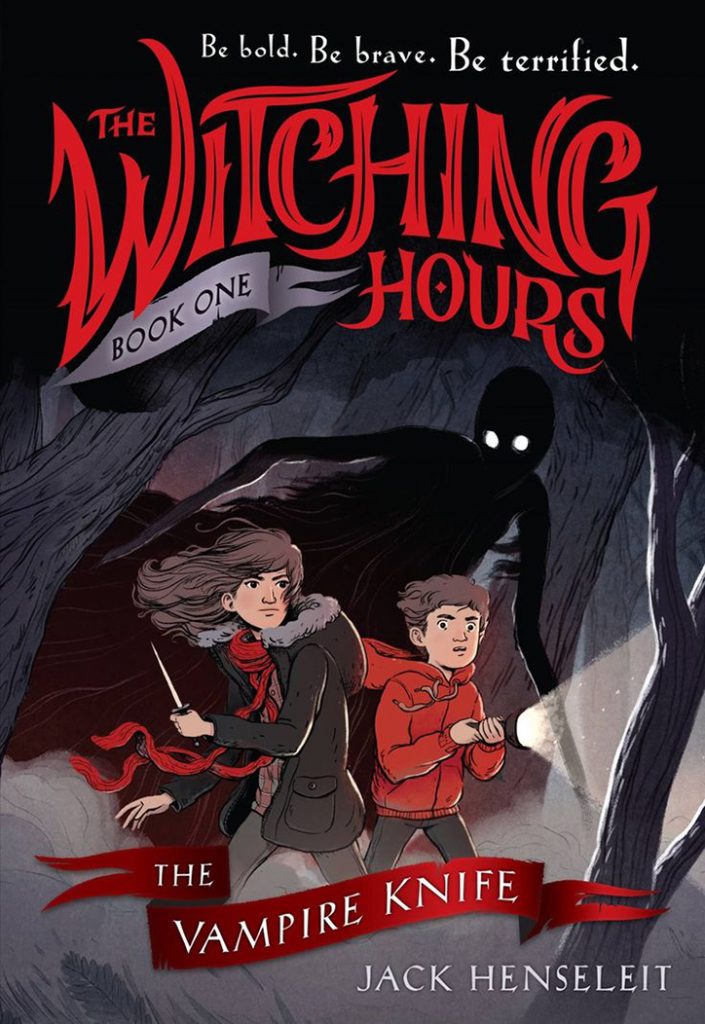 The Witching Hours: The Vampire Knife
Author: Jack Henseleit
Publisher: Little, Brown Books for Young Readers
Date: September 4
SYNOPSIS:
The first book in a spooky new series for only the bravest of readers, perfect for fans of The Spiderwick Chronicles!
Anna and Max love scary stories–but when they find a mysterious knife on a dark and stormy knife, truth becomes stranger than fiction. Dragged into a world of monsters and magic, Max vanishes, and it's up to Anna to find him. Will the siblings find a way to survive?
This deliciously creepy book is a modern Brothers Grimm tale, striking the perfect tone of eeriness–but is not so terrifying that readers can't sleep at night!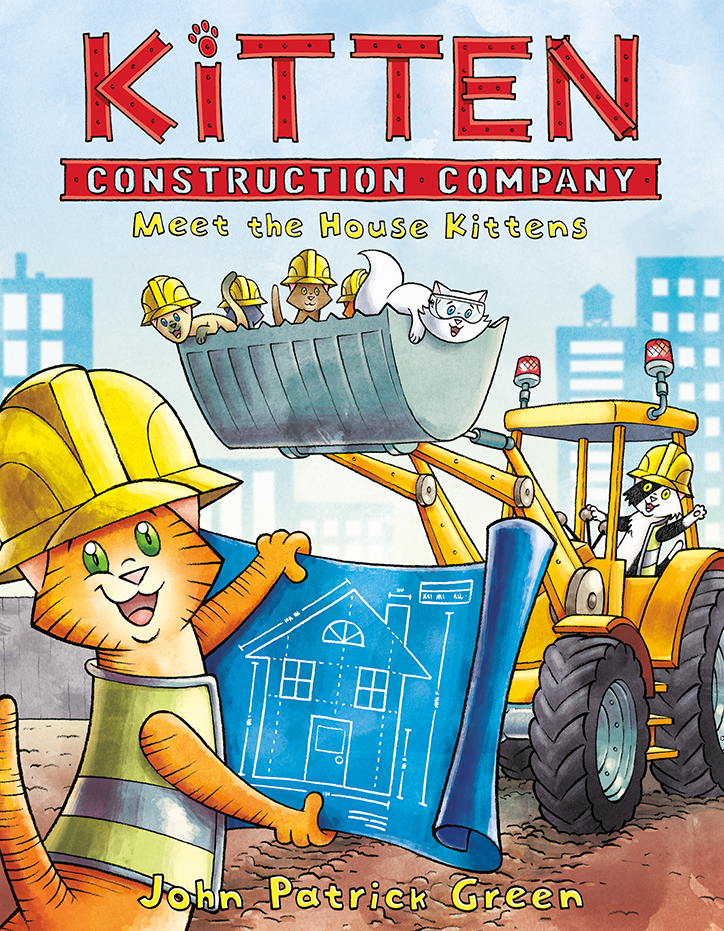 Kitten Construction Company: Meet the House Kittens
Author: John Patrick Green
Publisher: First Second
Date: September 4
SYNOPSIS:
All Marmalade wants to do is build things.
She is, after all, a trained architect.
She's also a distractingly adorable kitten.
Fed up with not being taken seriously because she's so cute, Marmalade bands together with a handful of other aspiring builders—all of the kittens. But in a world where humans call the shots, can the Kitten Construction Company prove their worth . . . without giving up the very things that make them kittens?
(Don't worry, dear reader, the answer is definitely"yes"!)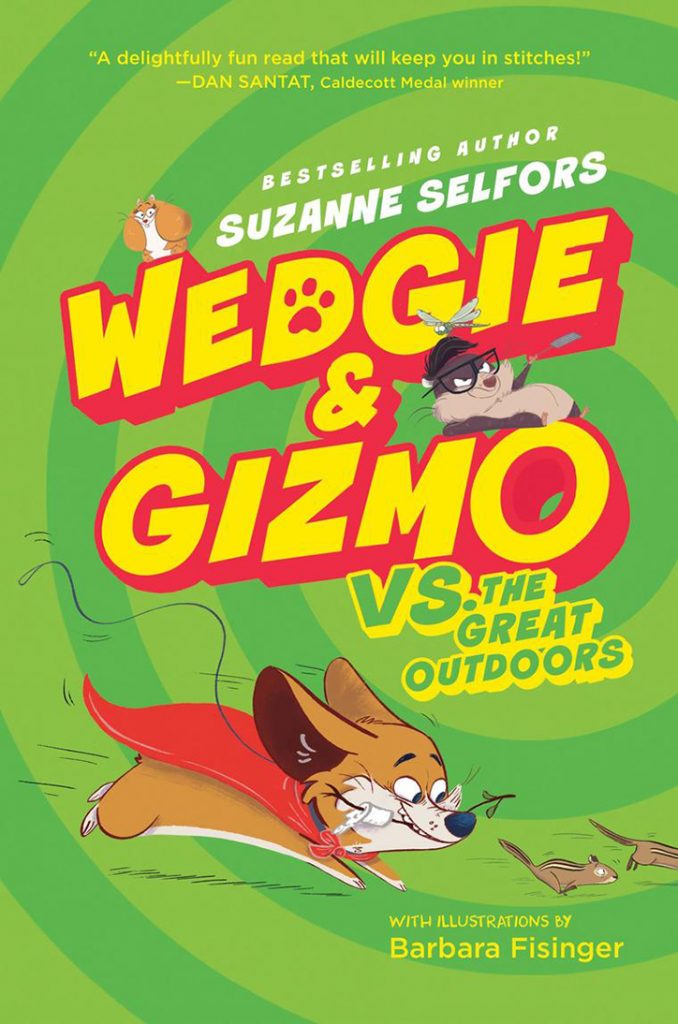 Wedgie Gizmo vs. the Great Outdoors
Author: Suzanne Selfors
Publisher: Katherine Tegen Books
Date: September 4
SYNOPSIS:
Fans of Stick Dog and My Big Fat Zombie Goldfish will LOL when rival pets Wedgie and Gizmo brave their first family camping trip in book three of bestselling author Suzanne Selfors's hilarious illustrated series.
Wedgie and Gizmo's humans are taking their first family vacation—to a campground by a lake! And their pets are too destructive to stay home alone. Wedgie the corgi is super-excited. He can't wait to chase squirrels and poop in the woods!
But Gizmo, the evil genius guinea pig, has no time for games. He must convince the forest critters to join his Evil Horde and help him take over the world—one tent at a time.
Muh-hah-hah!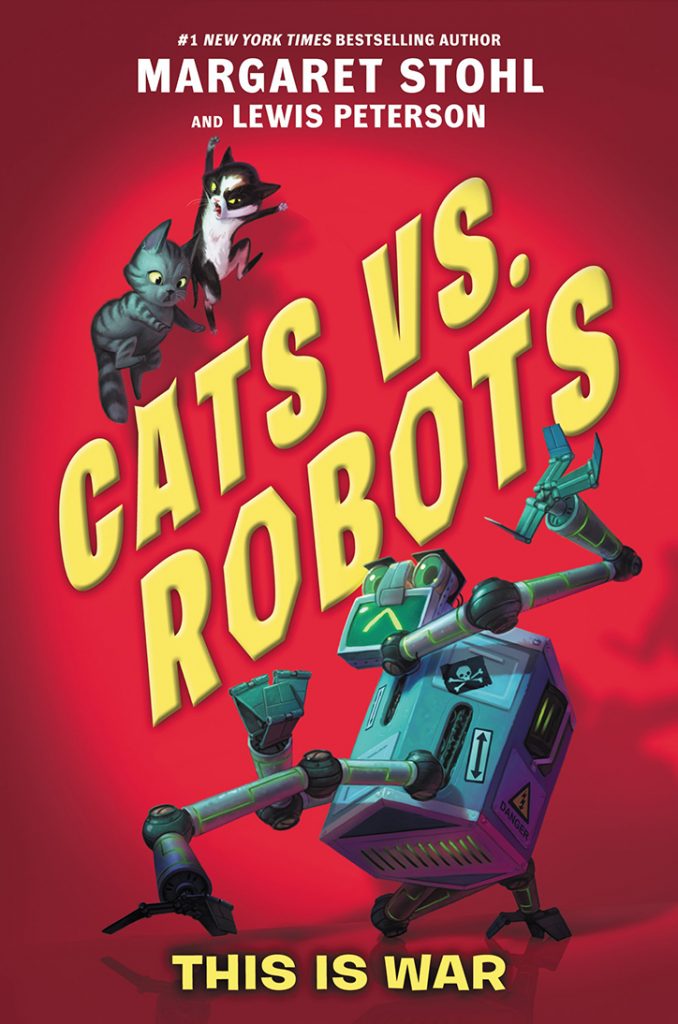 Cats vs. Robots: This is War
Author: Margaret Stohl
Publisher: Katherine Tegen Books
Date: September 4
SYNOPSIS:
The Robot Federation and the Feline Empire have been at war for eons. And now that fight is coming to a tiny primitive planetoid…Earth. The mission for both cats and robots: retrieve the Singularity Chip. With it, cats can live past their nine lives, and robots are granted eternal battery life.
Meanwhile, twin siblings Max and Min Wengrod are as different as can be. Min always gets good grades, and she loves to read and build robots. Max hates school, and prefers to play games and spend time online with friends.
When Max rescues two kittens and is determined to keep them, Min is horrified that these furballs could ruin her chances at the Battle of the Bots competition. But with hidden forces at play in their own house, and the larger war between cats and robots fast approaching, will the twins be able to put aside their differences before they get caught in the crossfire?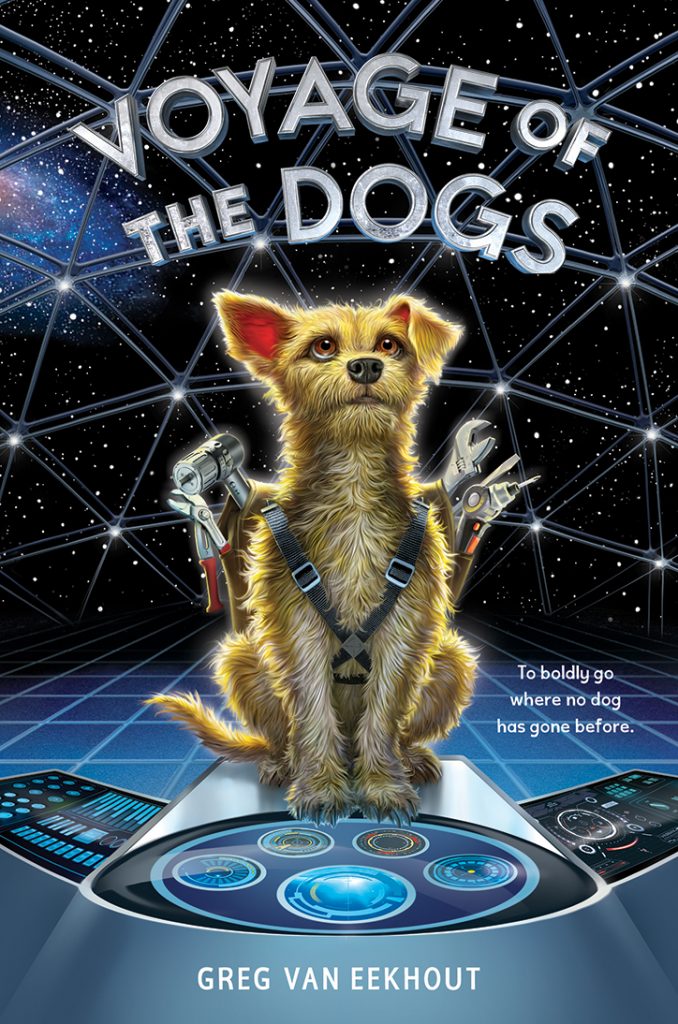 Voyage of the Dogs
Author: Greg Van Eekhout
Publisher: HarperCollins Children's Books
Date: September 4
SYNOPSIS:
This edge-of-your-seat action-packed story is Homeward Bound—set in space!
SOS. Laika damaged. Human crew missing.
We are the dogs. We are alone.
Lopside is a Barkonaut—a specially trained dog who assists human astronauts on missions in space. He and the crew aboard the spaceship Laika are en route to set up an outpost on a distant planet. When the mission takes a disastrous turn, the Barkonauts on board suddenly find themselves completely alone on their severely damaged ship.
Survival seems impossible. But these dogs are Barkonauts—and Barkonauts always complete their mission.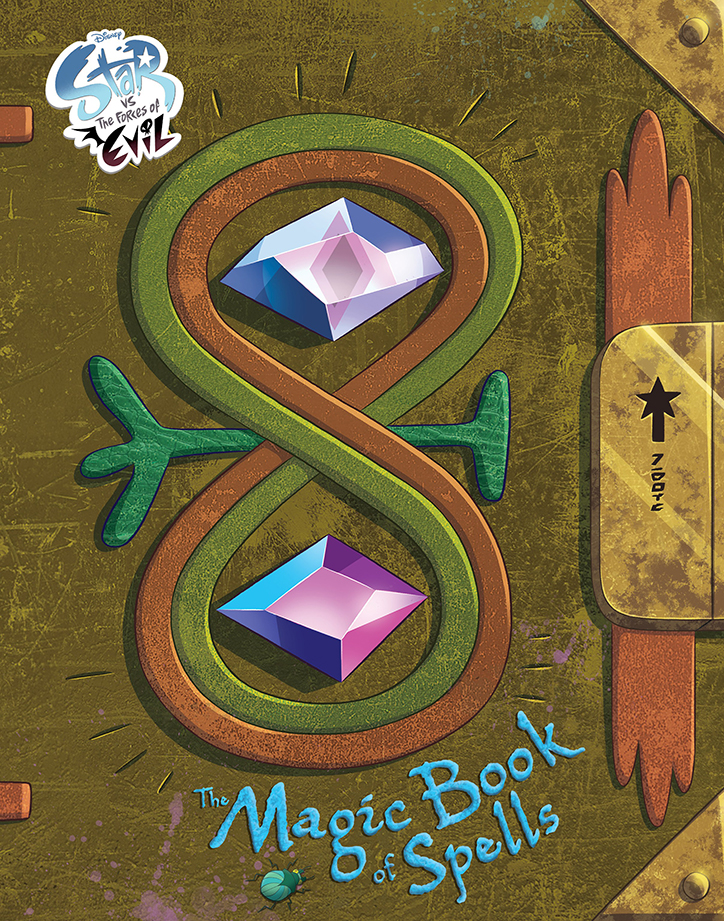 Star vs. the Forces of Evil: The Magic Book of Spells
Authors: Daron Nefcy and Amber Benson
Illustrators: Amber Benson, Dominic Bisignano, and Devin Taylor
Publisher: Disney Publishing
Date: September 11
YAYOMG!:
If you're a SVTFOE fanatic like us, you NEED this book in your life. It's everything you could ever possibly want to know about the history of Mewni, it's 13 queens, and all the spells, secrets, and magic you could ever dream of! We've got something super special planned for later this month, so be sure to check back during the week of September 24th!
SYNOPSIS:
Ever wondered what's inside The Magic Book of Spells? It contains every spell you've ever seen on the show, plus the history of Mewni, as told by thirteen queens. Each chapter is full of secrets, magic, and notes from Star Butterfly!
This fun-packed, full-color jacketed hardcover version of The Magic Book of Spells will give fans of Star Vs the Forces of Evil all the inside information. . . and a chance to meet four never-seen-before queens.
Plus, the book jacket doubles as an exclusive Mewberty Wings tarot card poster!

Sarai and the Meaning of Awesome
Author: Sarai Gonzalez and Monica Brown
Illustrator: Christine Almeda
Publisher: Scholastic
Date: September 11
SYNOPSIS:
Sarai Gonzalez is AWESOME.
Fourth-grader Sarai Gonzalez can do anything. She can bake, dance, and run her own cupcake business. But when Sarai's grandparents are forced to move, even Sarai's not sure what to do. So she hatches a super-awesome plan with her younger sisters and cousin to buy back the house. But houses are more expensive than she ever thought, her sisters won't listen, and she's running out of time. Will Sarai find a way to save the day?
Inspired by the life of viral video sensation and social activist Sarai Gonzalez with the help of award-winning children's book author Monica Brown.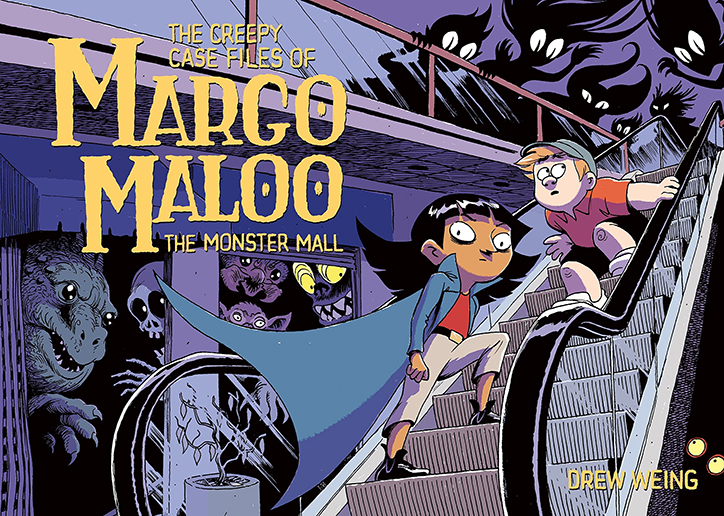 The Creepy Case Files of Margo Maloo: The Monster Mall
Author: Drew Weing
Publisher: First Second
Date: September 11
SYNOPSIS:
Charles meets a lot of monsters in his line of work. While assisting Margo Maloo on her assignments, he's had close encounters with trolls, ghosts, imps, and ogres. And lately, they're all saying the same thing: living in Echo City is getting harder.
As the human population of the city is grows, monsters are being forced to abandon their homes. Teenagers are creeping into their territory, smartphones in hand, eager to photograph paranormal activity. Some monsters are tired of hiding and ready to fight. How can Margo and Charles keep Echo City's monster community a secret, when it's teetering in the brink of war?
In this second volume of The Creepy Case Files of Margo Maloo, graphic novelist Drew Weing delivers a fresh and funny take on the age-old battle between kids and closet-dwelling monsters.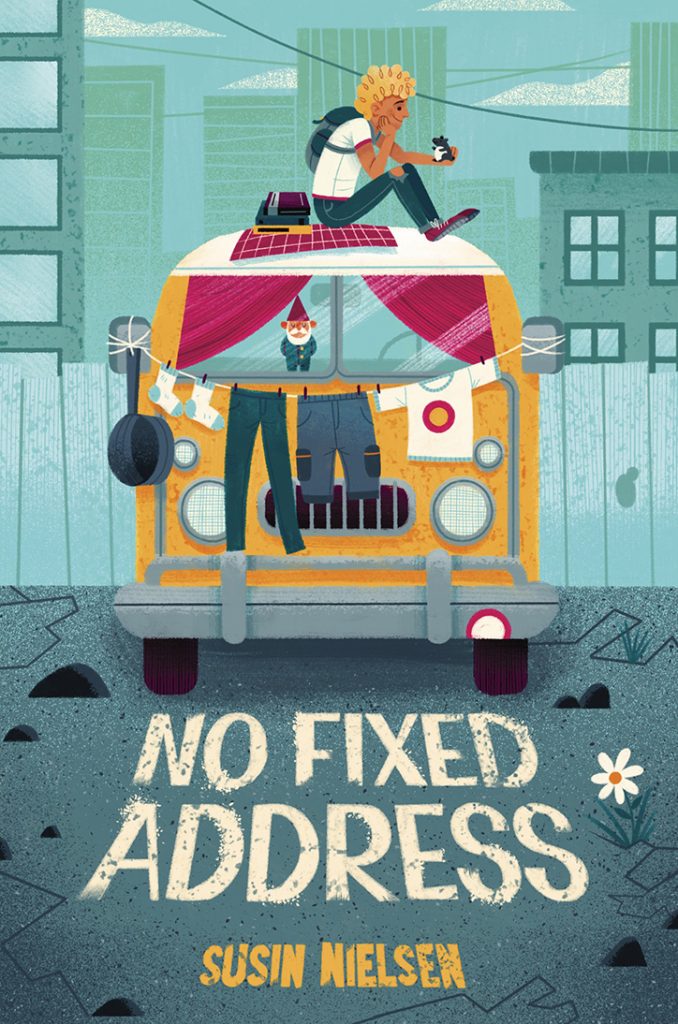 No Fixed Address
Author: Susin Nielsen
Publisher: Tundra Books
Date: September 11
SYNOPSIS:
From beloved Governor General Literary Award-winning author Susin Nielsen comes a touching and funny middle-grade story about family, friendship and growing up when you're one step away from homelessness.
Felix Knuttson, twelve, is an endearing kid with an incredible brain for trivia. His mom Astrid is loving but unreliable; she can't hold onto a job, or a home. When they lose their apartment in Vancouver, they move into a camper van, just for August, till Astrid finds a job. September comes, they're still in the van; Felix must keep "home" a secret and give a fake address in order to enroll in school. Luckily, he finds true friends. As the weeks pass and life becomes grim, he struggles not to let anyone know how precarious his situation is. When he gets to compete on a national quiz show, Felix is determined to win — the cash prize will bring them a home. Their luck is about to change! But what happens is not at all what Felix expected.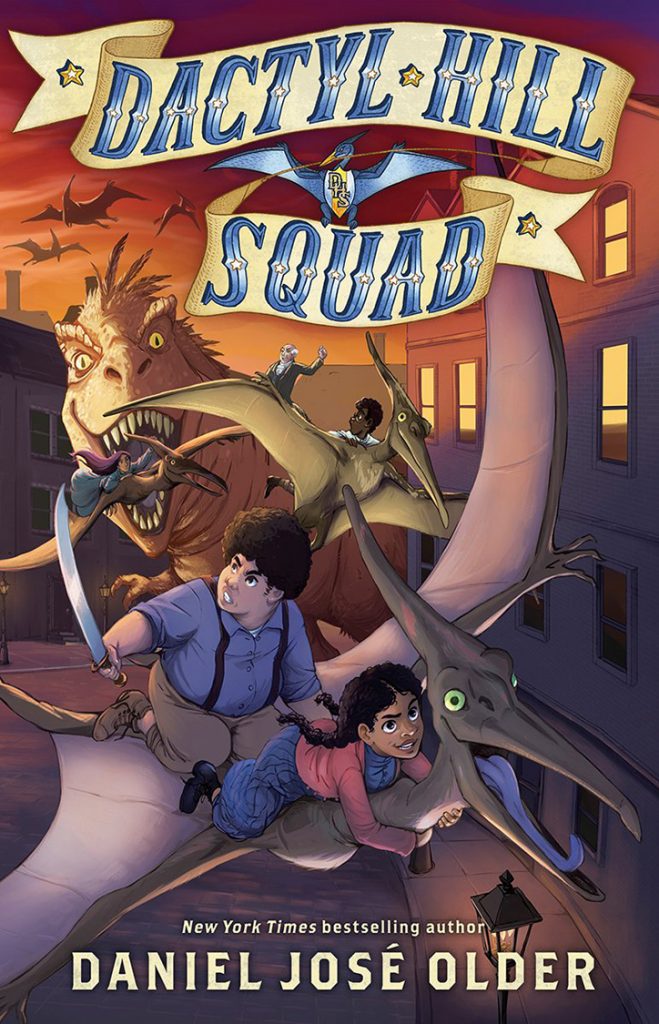 Dactyl Hill Squad
Author: Daniel José Older
Publisher: Arthur A. Levine Books
Date: September 11
SYNOPSIS:
It's 1863 and dinosaurs roam the streets of New York as the Civil War rages between raptor-mounted armies down South. Magdalys Roca and her friends from the Colored Orphan Asylum are on a field trip when the Draft Riots break out, and a number of their fellow orphans are kidnapped by an evil magistrate, Richard Riker.
Magdalys and her friends flee to Brooklyn and settle in the Dactyl Hill neighborhood, where black and brown New Yorkers have set up an independent community–a safe haven from the threats of Manhattan. Together with the Vigilance Committee, they train to fly on dactylback, discover new friends and amazing dinosaurs, and plot to take down Riker. Can Magdalys and the squad rescue the rest of their friends before it's too late?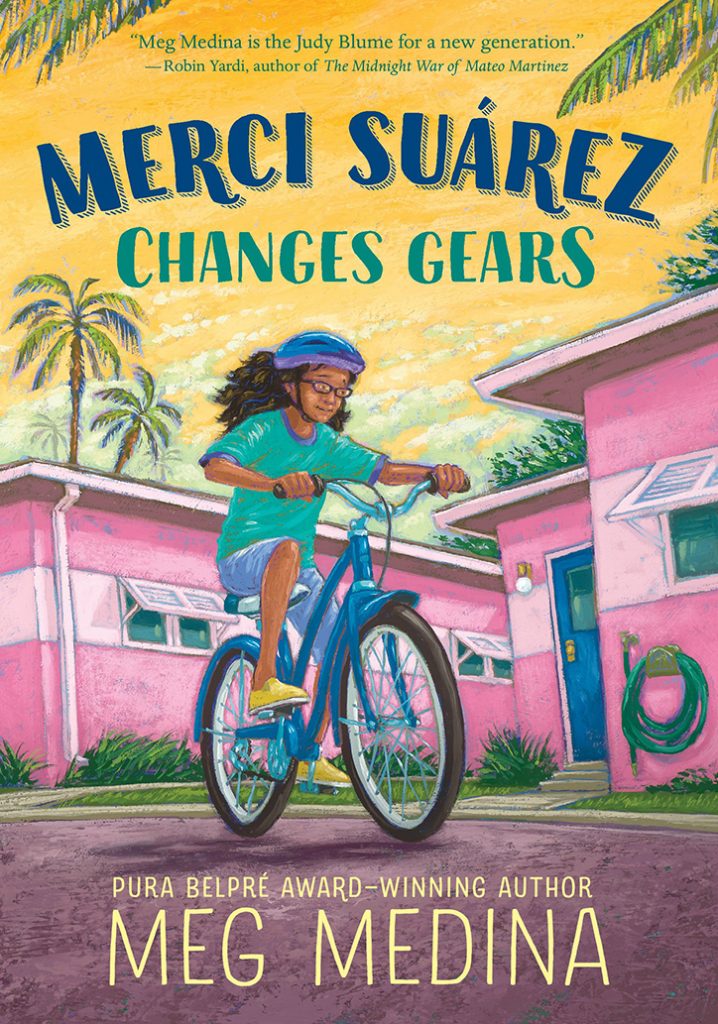 Merci Suárez Changes Gears
Author: Meg Medina
Publisher: Candlewick Press
Date: September 11
SYNOPSIS:
Thoughtful, strong-willed sixth-grader Merci Suarez navigates difficult changes with friends, family, and everyone in between in a resonant new novel from Meg Medina.
Merci Suarez knew that sixth grade would be different, but she had no idea just how different. For starters, Merci has never been like the other kids at her private school in Florida, because she and her older brother, Roli, are scholarship students. They don't have a big house or a fancy boat, and they have to do extra community service to make up for their free tuition. So when bossy Edna Santos sets her sights on the new boy who happens to be Merci's school-assigned Sunshine Buddy, Merci becomes the target of Edna's jealousy. Things aren't going well at home, either: Merci's grandfather and most trusted ally, Lolo, has been acting strangely lately — forgetting important things, falling from his bike, and getting angry over nothing. No one in her family will tell Merci what's going on, so she's left to her own worries, while also feeling all on her own at school. In a coming-of-age tale full of humor and wisdom, award-winning author Meg Medina gets to the heart of the confusion and constant change that defines middle school — and the steadfast connection that defines family.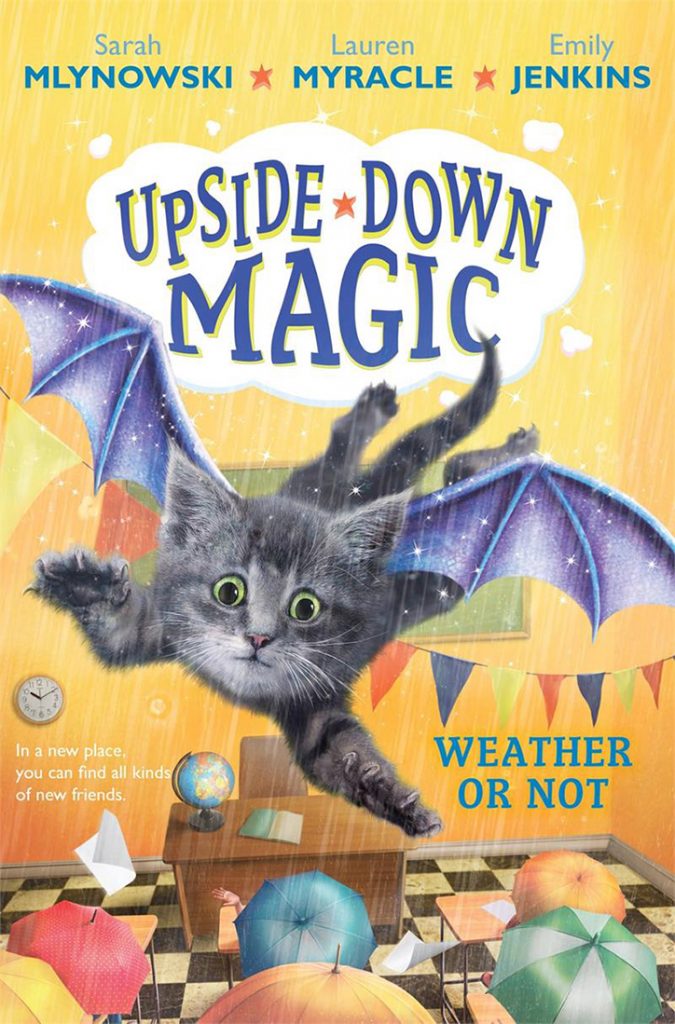 Upside Down Magic: Weather or Not:
Authors: Sarah Mlynowski, Lauren Myracle, and Emily Jenkins
Publisher: Scholastic
Date: September 11
SYNOPSIS:
When Willa's upside-down magic rains, it pours. Clouds form under ceilings. Classrooms get flooded. Umbrellas must always be nearby, just in case Willa has an outburst.
Willa hates being the source of such sogginess. Even worse, the more she rains, the badder she feels . . . and the badder she feels, the more she rains.
All the storminess is threatening to drown her good grades and flood all her friendships. Is there any way to use magic to make the clouds disappear? Or is the storm of the century on its way?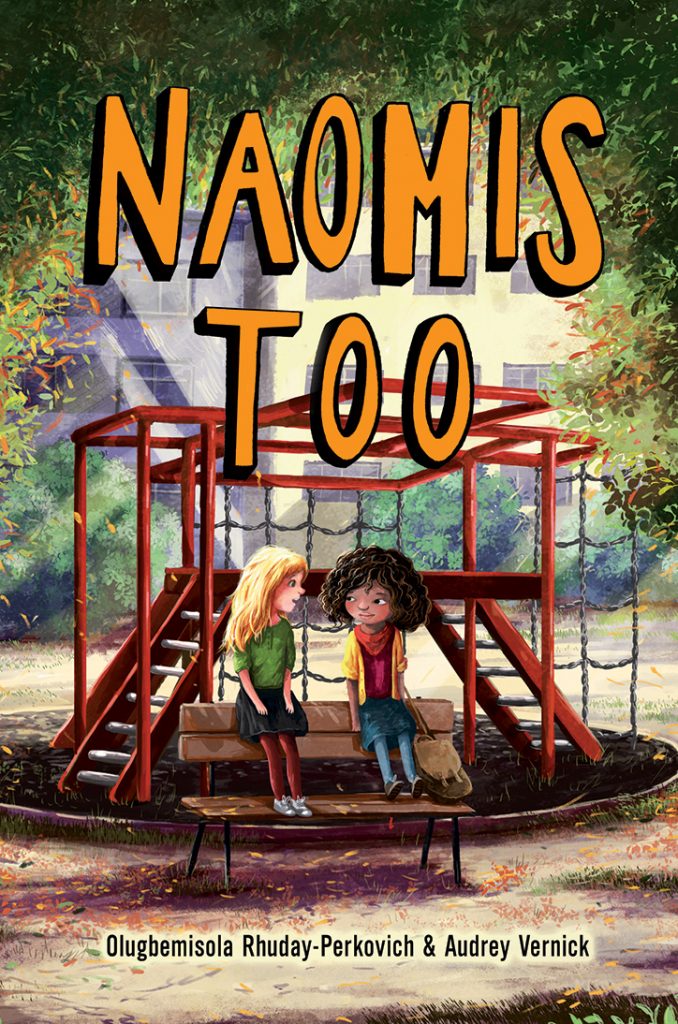 Naomis Too
Authors: Olugbemisola Rhuday-Perkovich and Audrey Vernick
Publisher: Balzer + Bray
Date: September 11
SYNOPSIS:
A heartfelt, sweet, social justice-themed ode to blended and unconventional families—perfect for fans of Rita Williams-Garcia, Lisa Graff, and Sara Pennypacker.
In this sequel to Two Naomis, now that Naomi Marie's mom and Naomi E.'s dad are married, the girls have learned to do a lot of things together, like All-Family Sunday dinners, sixth-grade homework, navigating the subway system by themselves, and visiting their favorite bakeries. Until sixth grade in a new school presents a whole new set of surprises and challenges.
Trusting her gut has worked for Naomi E. all her life, and she figures that it will be an asset to her role as a Peer Mediator—until she realizes how much of the job requires the Art of Compromise, which she's only just starting to get used to at home.
Naomi Marie is excited about making new friends—but she wants to keep old ones too. And when she sees that some in the school community have a hard time with the realities of "diversity in action," she wonders if the new members of her family can see those realities as well.
As the girls deal with the ups and downs of middle school and the mysteries of family dynamics, they learn that even when life and school try to drive you apart, it's ultimately easier to face everything together.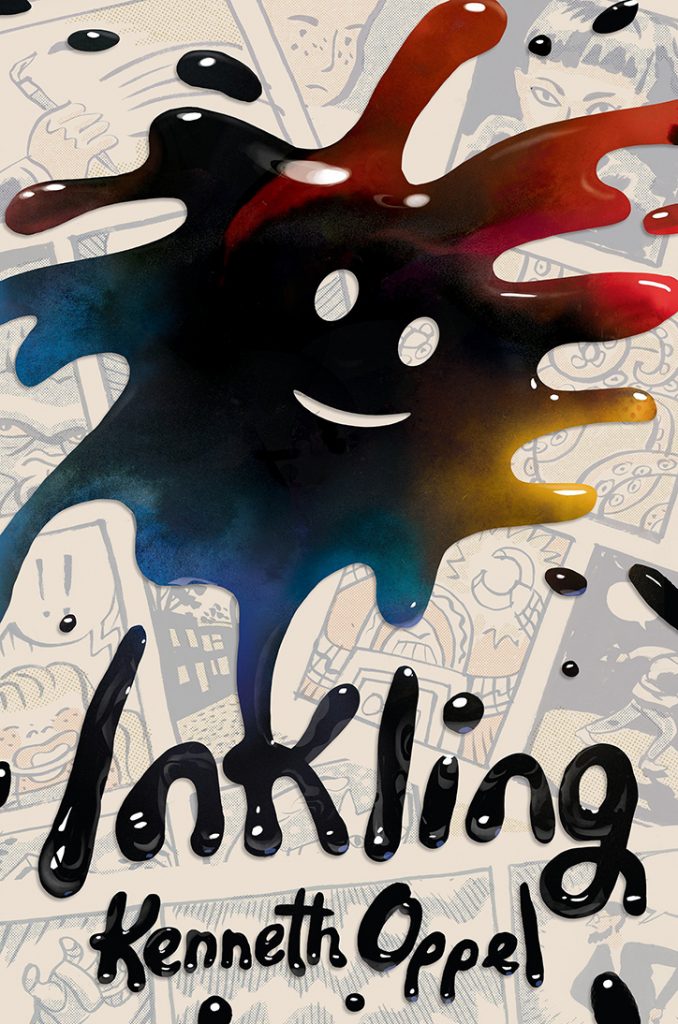 Inkling
Author: Kenneth Oppel
Publisher: Knopf Books for Young Readers
Date: September 11
SYNOPSIS:
Ethan's dad is a comic artist whose greatest creation, the mutant superhero Kren, brought him fame and glory. But after his dad's string of successful books, a tragedy strikes the family and now his dad is completely stuck.
If only artistic talent were hereditary. Ethan is stuck on a graphic-novel project of his own at school and won't own up to the fact that he can't draw. When one night an ink-blot creation emerges from his father's sketchbook, the family's whole world begins to change.
Featuring artwork by the beloved, award-winning illustrator Sydney Smith, Inkling is a timeless story that speaks to the creator in us all.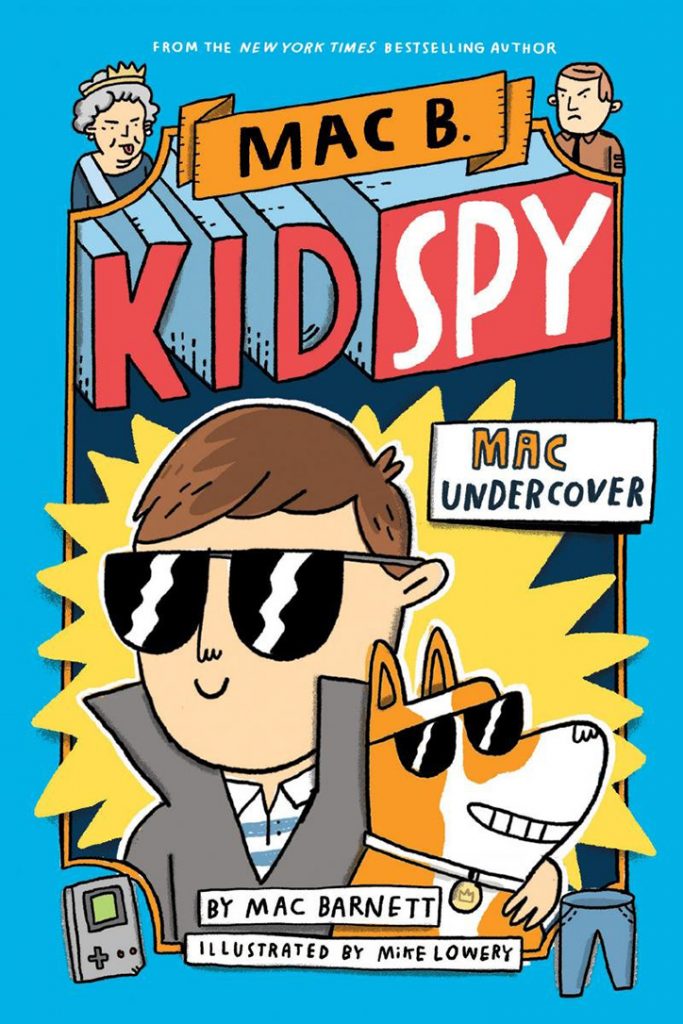 Mac B., Kid Spy: Mac Undercover
Author: Mac Barnett
Illustrator: Mike Lowery
Publisher: Orchard Books
Date: September 11
SYNOPSIS:
Before Mac Barnett was an author, he was a kid.
And while he was a kid, he was a spy.
Not just any spy.
But a spy…for the Queen of England.
James Bond meets Diary of a Wimpy Kid with this groundbreaking new fully-illustrated chapter book series Mac B., Kid Spy. The precious Crown Jewels have been stolen, and there's only one person who can help the Queen of England: her newest secret agent, Mac B. Mac travels around the globe in search of the stolen treasure…but will he find it in time?
From secret identities to Karate hijinks, this fast-paced, witty and historically inspired chapter book will keep readers guessing until the very last page. With full-color illustrations and fascinating historical facts masterfully sprinkled throughout, this series offers adventure, intrigue, absurdity, history and humor. Discover this totally smart and side-splittingly funny new series, and experience what it's really like to be a kid spy.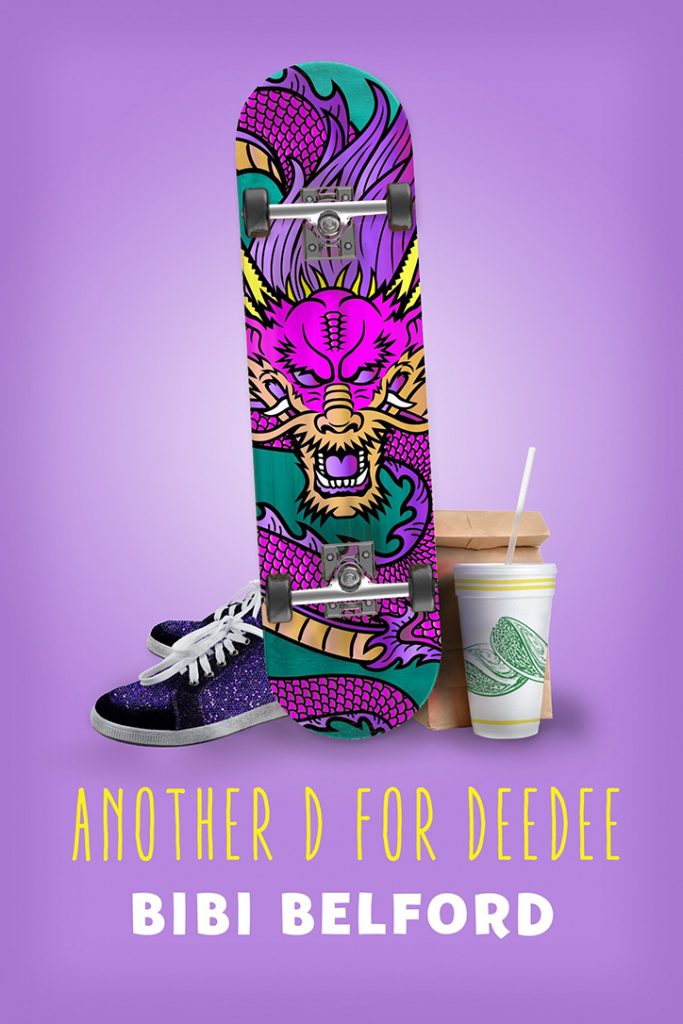 Another D for Deedee
Author: Bibi Belford
Publisher: Sky Pony Press
Date: September 11
SYNOPSIS:
From the author of the highly praised Canned and Crushed comes a new story about friendship, the consequences of bad decisions, and embracing what makes you different!
DeeDee's life is full of D's. Missing her dad, who's disappeared. Distracted by her sister's quinceañera and her brother dropping out of high school. Disappointing her family by struggling in her new school. Being diagnosed with diabetes. So many D's she worries she'll never fit in, and worse, never find the best friend she's always wanted.
Then she meets River, her new neighbor with cochlear implants and finds they have the same interests. Art. Dance. Skateboarding. And they both miss their dads. But while DeeDee struggles to adjust to her new circumstances and life with diabetes, River embraces life, even his differences. River offers to help search for DeeDee's dad and coach her in skateboarding and the two become friends. River even encourages her to participate in her school's Spring Fling talent show.
Then River transfers to DeeDee's new school. Instead of sticking up for him and risking being made fun of, DeeDee makes mistake after mistake until she's forced to decide: keep the best friend she's always wanted by standing up to her classmates, or stay silent and lose River forever? Before DeeDee can be a good friend she must learn to love differences–not just River's but also her own.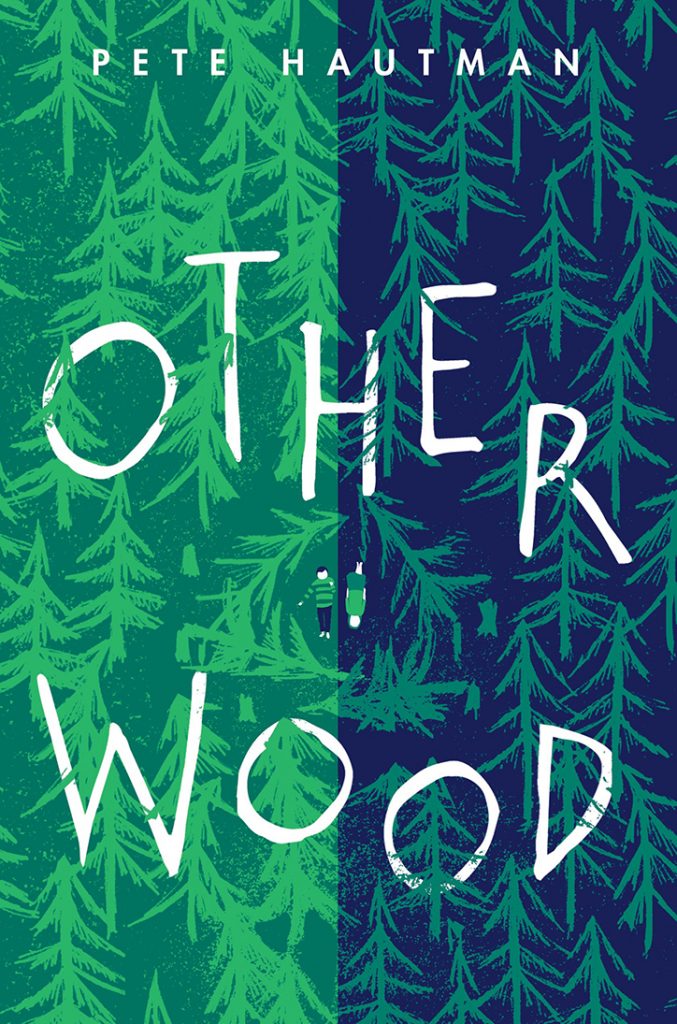 Otherwood
Author: Pete Hautman
Publisher: Candlewick Press
Date: September 11
SYNOPSIS:
What happened in the woods that day? Pete Hautman's riveting middle-grade novel touches on secrets and mysteries — and the power of connections with family and friends.
"Hatred combined with lies and secrets can break the world." Grandpa Zach used to say that before he died, but Stuey never really knew what he meant. It was kind of like how he used to talk about quantum physics or how he used to say ghosts haunted their overgrown golf course. But then one day, after Stuey and his best friend, Elly Rose, spend countless afternoons in the deadfall in the middle of the woods, something totally unbelievable happens. As Stuey and Elly Rose struggle to come to grips with their lives after that reality-splitting moment, all the things Grandpa Zach used to say start to make a lot more sense. This is a book about memory and loss and the destructive nature of secrets, but also about the way friendship, truth, and perseverance have the ability to knit a torn-apart world back together.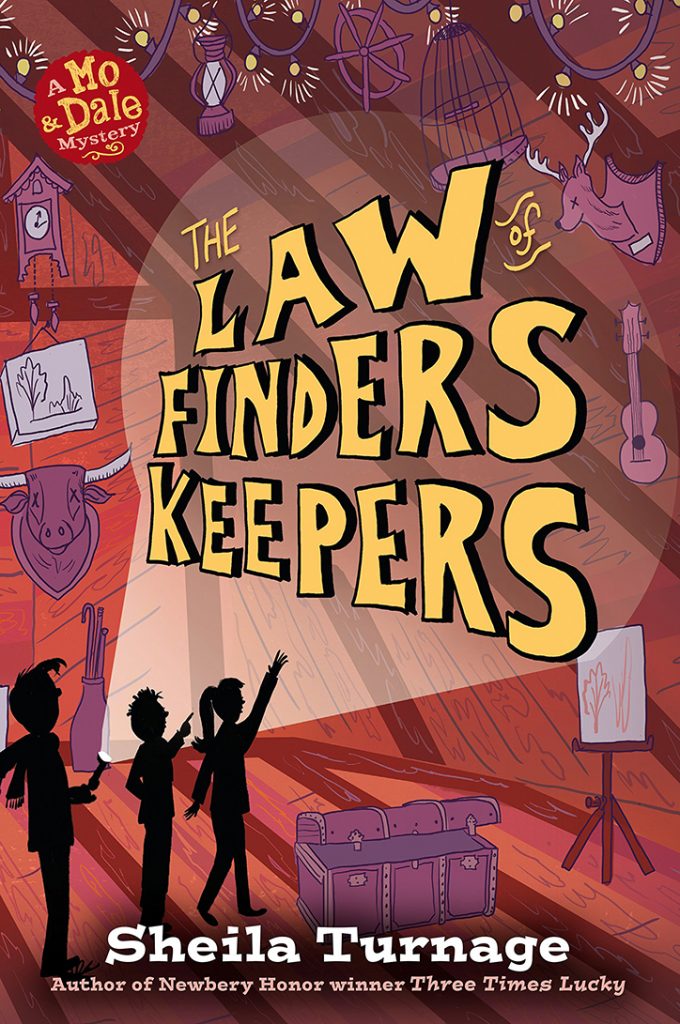 Mo & Dale Mysteries: The Law of Finders Keepers
Author: Sheila Turnage
Publisher: Kathy Dawson Books
Date: September 11
SYNOPSIS:
Pirates, family, and the truth about Mo's Upstream Mother collide in the conclusion to the Newbery Honor and New York Times bestselling Three Times Lucky
When the Colonel and Miss Lana share the clues about Mo's watery origins that they've been saving, it seems the time is finally right for the Desperado Detectives (aka Mo, Dale, and Harm) to tackle the mystery of Mo's Upstream Mother. It's the scariest case Mo's had by far. But before they can get started, Mayor Little's mean mother hires them to hunt in her attic for clues to Blackbeard's treasure, which could be buried right in Tupelo Landing. Turns out, the Desperados aren't the only ones looking. A professional treasure hunter named Gabe has come to town with Harm's estranged mother–and soon the race is on, even though the treasure's rumored to be cursed. As centuries- and decades-old secrets are dragged into the light, there isn't a single person in Tupelo Landing quite prepared for all that they uncover. Especially Mo.
The fourth and last book in the Mo & Dale Mystery series and the long-awaited conclusion to Three Times Lucky, The Law of Finders Keepers is a heartbreaking, heartwarming, honest, and hilarious adventure that you can read right after you finish Three Times Lucky.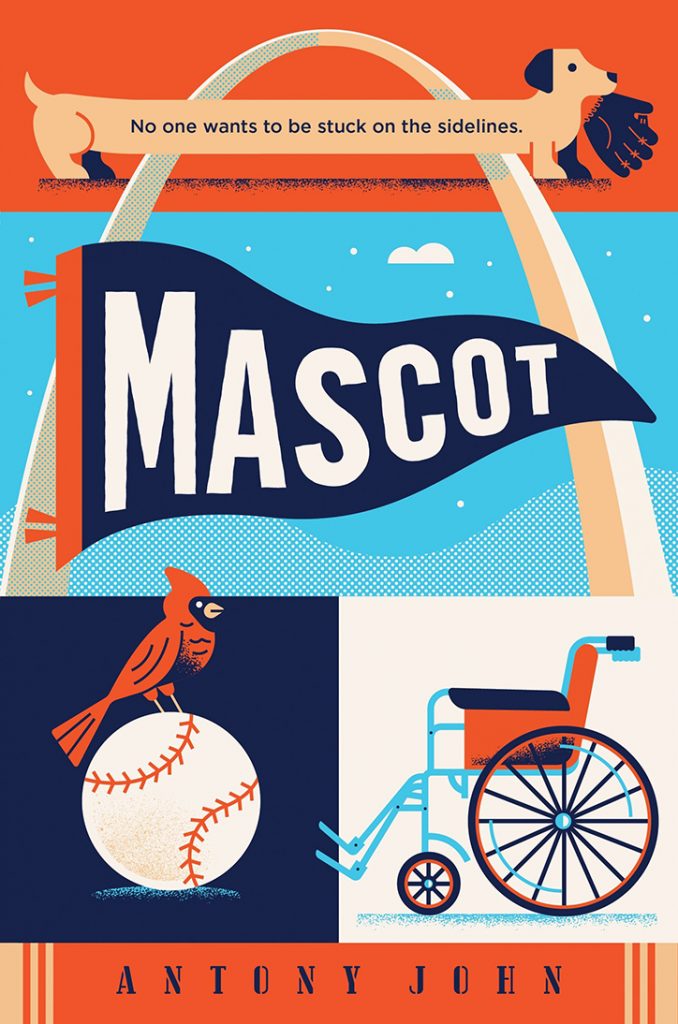 Mascot
Author: Antony John
Publisher: HarperCollins Children's Books
Date: September 11
SYNOPSIS:
This witty, heartfelt story about perseverance in the face of adversity is perfect for fans of R. J. Palacio, Cammie McGovern, and John David Anderson.
Noah Savino has been stuck in a wheelchair for months. He hates the way people treat him like he's helpless now. He's sick of going to physical therapy, where he isn't making any progress. He's tired of not having control over his own body. And he misses playing baseball—but not as much as he misses his dad, who died in the car accident that paralyzed Noah.
Noah is scared he'll never feel like his old self again. He doesn't want people to think of him as different for the rest of his life. With the help of family and friends, he'll have to throw off the mask he's been hiding behind and face the fears that have kept him on the sidelines if he ever wants to move forward.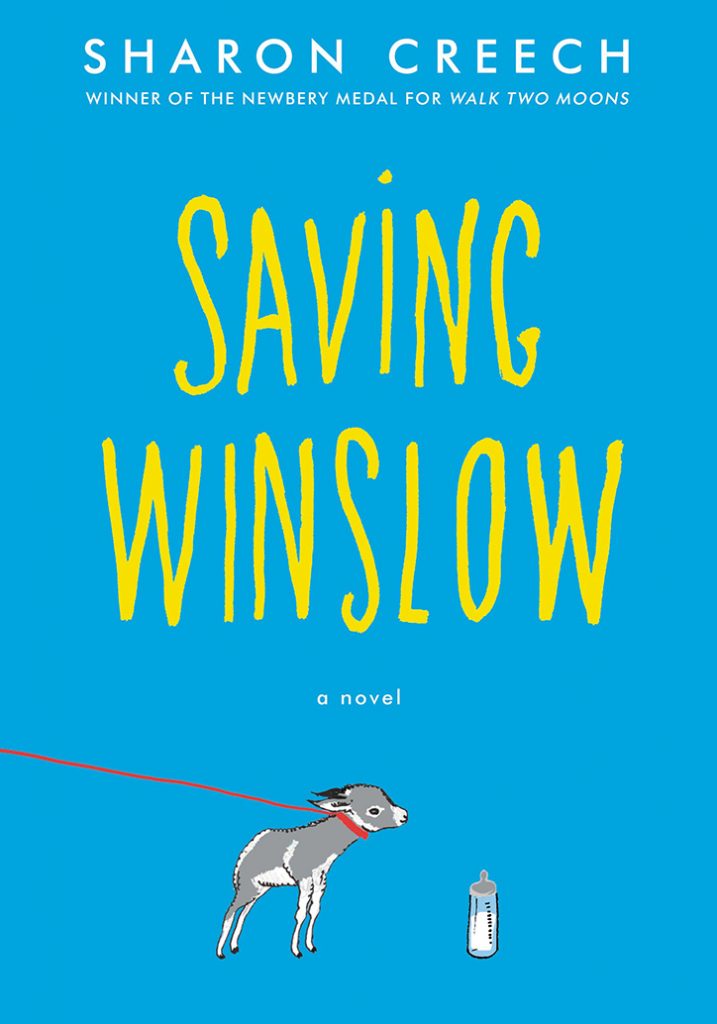 Saving Winslow
Author: Sharon Creech
Publisher: HarperCollins Children's Books
Date: September 11
SYNOPSIS:
Perfect for fans of Charlotte's Web and The One and Only Ivan, Saving Winslow is an uplifting modern classic in the making about a young boy who befriends an ailing newborn donkey and nurses him back to health, from New York Times bestseller and Newbery Medal winner Sharon Creech.
Louie doesn't have the best luck when it comes to nurturing small creatures. So when his father brings home a sickly newborn mini donkey, he's determined to save him. He names him Winslow. Taking care of him helps Louie feel closer to his brother, Gus, who is far, far away in the army.
Everyone worries that Winslow won't survive, especially Louie's quirky new friend, Nora, who has experienced loss of her own. But as Louie's bond with Winslow grows, surprising and life-altering events prove that this fragile donkey is stronger than anyone could have imagined.
Written in the spirit of Creech favorites Moo and Love That Dog, this standout tale about love and friendship and letting go will tug at the heartstrings.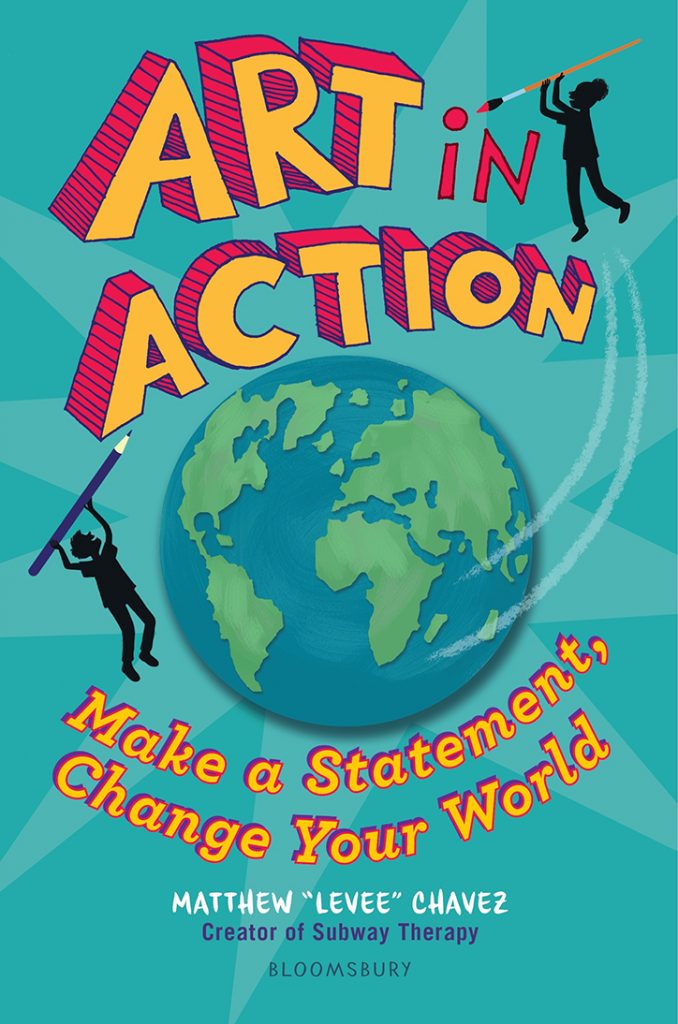 Art in Action: Make a Statement, Change Your World
Author: Matthew "Levee" Chavez
Publisher: Bloomsbury Children's Books
Date: September 11
SYNOPSIS:
In the days leading up to and following the 2016 U.S. Presidential Election, artist Matthew "Levee" Chavez arrived at the Union Square subway station and passed out blank sticky notes, urging New Yorkers to express themselves. As the notes were posted to the wall, a colorful and moving collage emerged that reflected the city's rich and diverse personal responses to a divisive moment in history. In that moment, art and activism united a community. In this DIY guide, Chavez shows young readers how to create their very own art projects with a purpose. Young artists will be inspired to share their own perspectives and make a difference in their own worlds-from their homes to schools to neighborhoods and the whole broader world.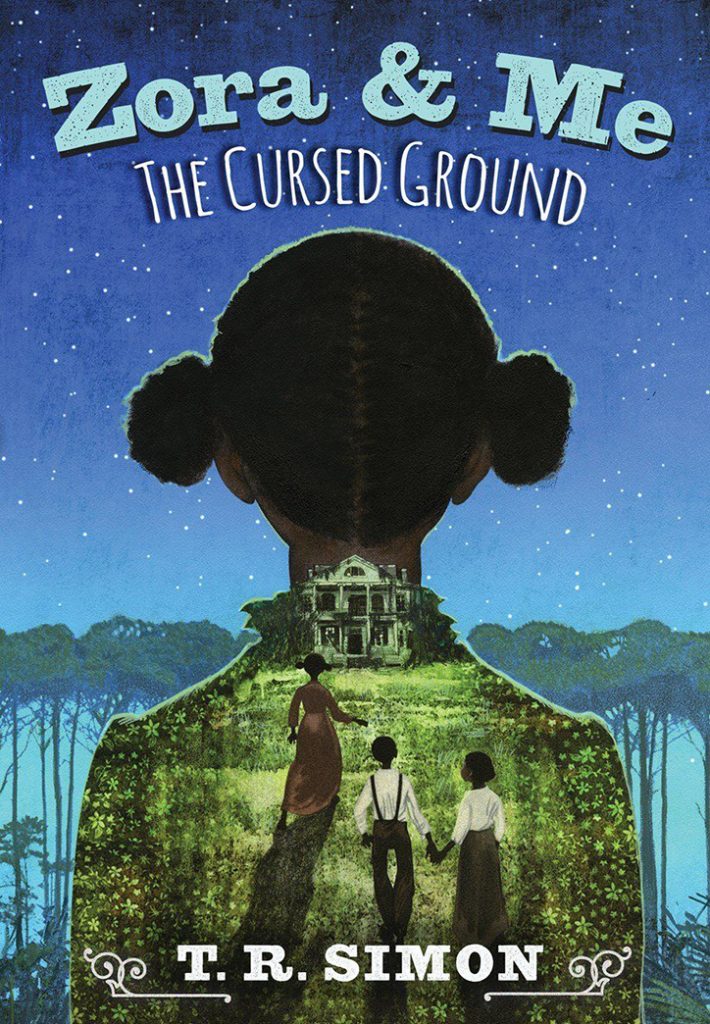 Zora and Me: The Cursed Ground
Author: T.R. Simon
Publisher: Candlewick Press
Date: September 11
SYNOPSIS:
A powerful fictionalized account of Zora Neale Hurston's childhood adventures explores the idea of collective memory and the lingering effects of slavery."History ain't in a book, especially when it comes to folks like us. History is in the lives we lived and the stories we tell each other about those lives."When Zora Neale Hurston and her best friend, Carrie Brown, discover that the town mute can speak after all, they think they've uncovered a big secret. But Mr. Polk's silence is just one piece of a larger puzzle that stretches back half a century to the tragic story of an enslaved girl named Lucia. As Zora's curiosity leads a reluctant Carrie deeper into the mystery, the story unfolds through alternating narratives. Lucia's struggle for freedom resonates through the years, threatening the future of America's first incorporated black township — the hometown of author Zora Neale Hurston (1891–1960). In a riveting coming-of-age tale, award-winning author T. R. Simon champions the strength of a people to stand up for justice.

Someone Else's Shoes
Author: Ellen Wittlinger
Publisher: Charlesbridge
Date: September 11SYNOPSIS:
Tackling issues of suicide, depression, divorce, and step-parenting with warmth, sensitivity, and even humor, Someone Else's Shoes chronicles a road trip across the Northeast that unites three young people in search of family and acceptance.

Twelve-year-old Izzy, a budding stand-up comic, is already miserable about her father's new marriage and the new baby on the way. Then ten-year-old cousin Oliver and his father, Uncle Henderson, move in with Izzy and her mom because Oliver's mother committed suicide only a few months ago. And to make matters worse, Ben, the rebellious 16-year-old son of Izzy's mother's boyfriend, winds up staying with them, too.But when Uncle Henderson–who has been struggling with depression after his wife's suicide–disappears, Ben, Izzy, and Oliver set aside their differences and hatch a plan to find him. As the threesome travels in search of Henderson, they find a surrogate family in each other.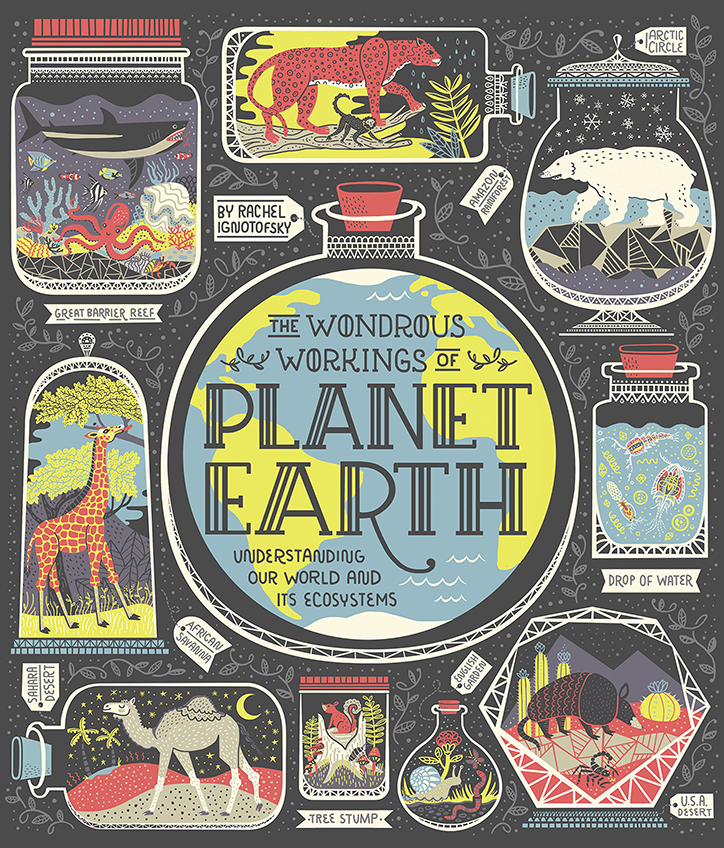 The Wondrous Workings of Planet Earth: Understanding Our World and Its Ecosystems
Author: Rachel Ignotofsky
Publisher: Ten Speed Press
Date: September 18
SYNOPSIS:
An illustrated journey through the world's ecosystems that chronicles the plants and animals that live there and explains how they–and planet Earth work, from the New York Times best-selling author of Women in Science.
Beautifully combining art and science, The Wondrous Workings of Planet Earth is an illustrated tour of the planet that reveals ecosystems large and small, from reefs, deserts, and rainforests to ponds, backyard gardens, and even a drop of water. Through exquisite drawings, maps, and infographics, New York Times best-selling author Rachel Ignotofsky makes earth science accessible and entertaining, explaining how our planet works, from its diverse ecosystems and their inhabitants, to the levels of ecology, the importance of biodiversity, the carbon cycle, weather cycles, and more. Perfect for nature-loving readers ages 10 and up, this is an utterly charming and educational guide to the world we live in.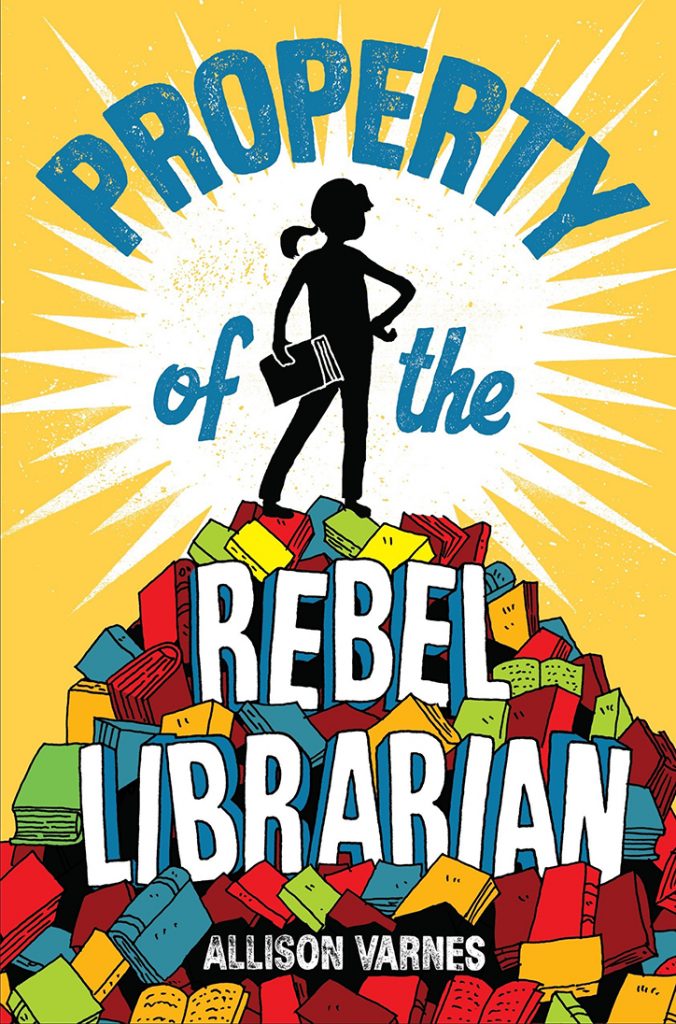 Property of the Rebel Librarian
Author: Allison Varnes
Publisher: Random House Books for Young Readers
Date: September 18
SYNOPSIS:
When twelve-year-old June Harper's parents discover what they deem an inappropriate library book, they take strict parenting to a whole new level. And everything June loves about Dogwood Middle School unravels: librarian Ms. Bradshaw is suspended, an author appearance is canceled, the library is gutted, and all books on the premises must have administrative approval.
But June can't give up books . . . and she realizes she doesn't have to when she spies a Little Free Library on her walk to school. As the rules become stricter at school and at home, June keeps turning the pages of the banned books that continue to appear in the little library. It's a delicious secret . . . and one she can't keep to herself. June starts a banned book library of her own in an abandoned locker at school. The risks grow alongside her library's popularity, and a movement begins at Dogwood Middle–a movement that, if exposed, could destroy her. But if it's powerful enough, maybe it can save Ms. Bradshaw and all that she represents: the freedom to read.
Equal parts fun and empowering, this novel explores censorship, freedom of speech, and activism. For any kid who doesn't believe one person can effect change…and for all the kids who already know they can!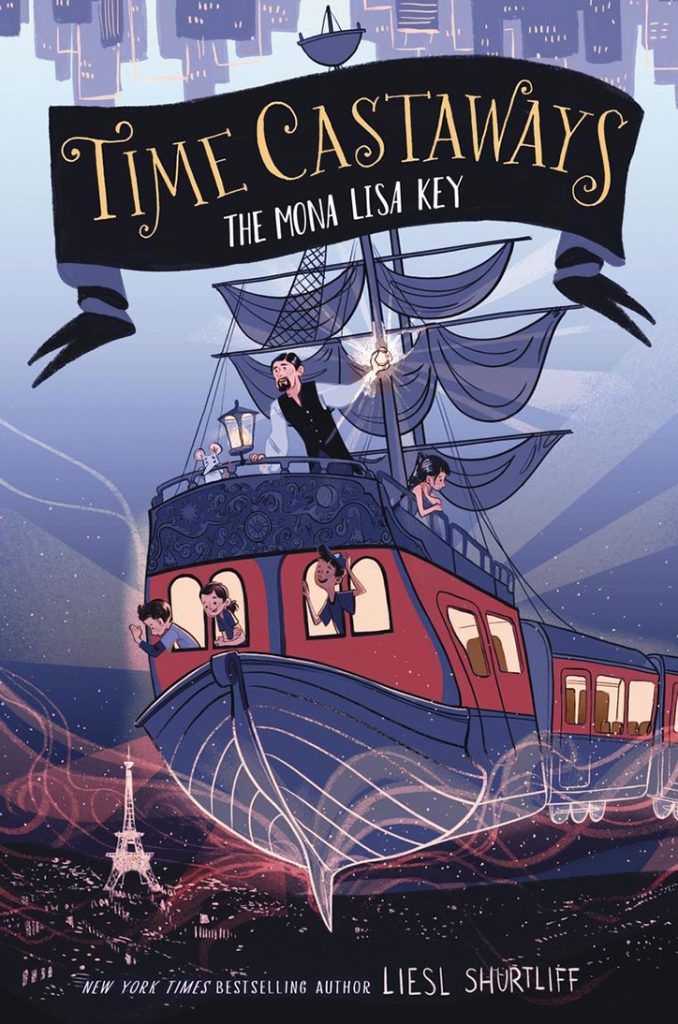 Time Castaways: The Mona Lisa Key
Author: Liesl Shurtliff
Publisher: Katherine Tegen Books
Date: September 18
SYNOPSIS:
From the New York Times bestselling author of Rump comes a thrilling new middle grade trilogy about three city kids who get on the wrong subway train and wind up on a wild, magical mystery-adventure throughout time. Imaginative, daring, and packed with fun, Time Castaways is perfect for fans of Escape from Mr. Lemoncello's Library and Percy Jackson.
Mateo, Ruby, and Corey Hudson's parents don't have too many rules. It's the usual stuff: Be good. Do your homework. And never ride the subway without an adult, EVER. But when the siblings wake up late for school, they have no choice but to break a rule. The Hudson siblings board the subway in Manhattan and end up on a frigate ship in Paris…in the year 1911.
As time does tell, the Hudson family has a lot of secrets. The past, present, and future are intertwined—and a time-traveling ship called the Vermillion is at the center. Racing to untangle the truth, the kids find themselves in the middle of one of the greatest art heists of all time.
And the adventure is just getting started.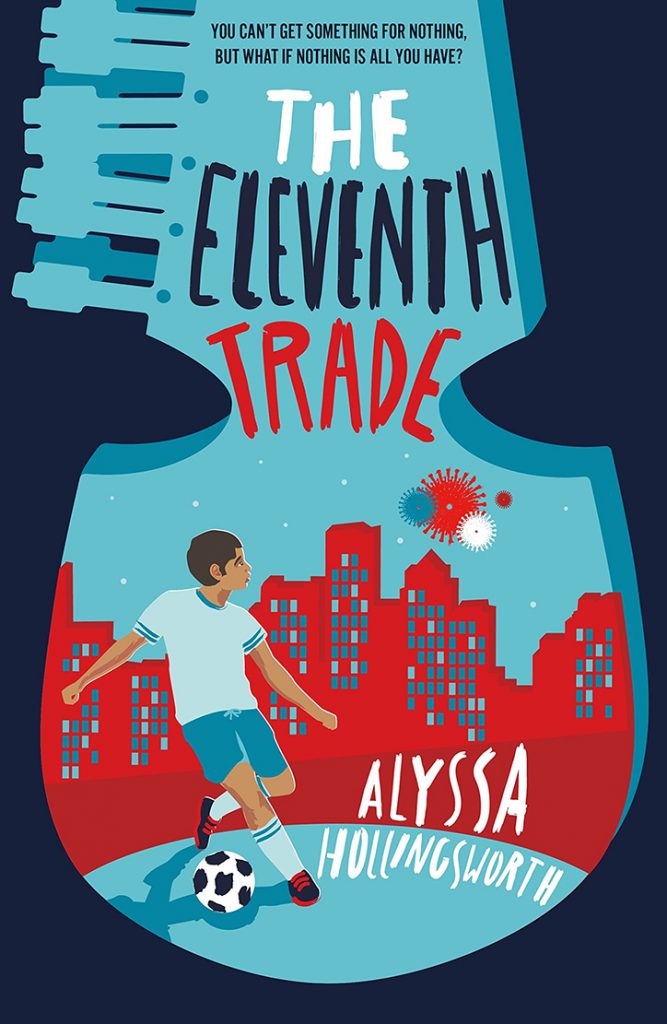 The Eleventh Trade
Author: Alyssa Hollingsworth
Publisher: Roaring Brook Press
Date: September 18
SYNOPSIS:
From debut author Alyssa Hollingsworth comes a story about living with fear, being a friend, and finding a new place to call home.
They say you can't get something for nothing, but nothing is all Sami has. When his grandfather's most-prized possession—a traditional Afghan instrument called a rebab—is stolen, Sami resolves to get it back. He finds it at a music store, but it costs $700, and Sami doesn't have even one penny. What he does have is a keychain that has caught the eye of his classmate. If he trades the keychain for something more valuable, could he keep trading until he has $700? Sami is about to find out.
The Eleventh Trade is both a classic middle school story and a story about being a refugee. Like Katherine Applegate, author of Wishtree, Alyssa Hollingsworth tackles a big issue with a light touch.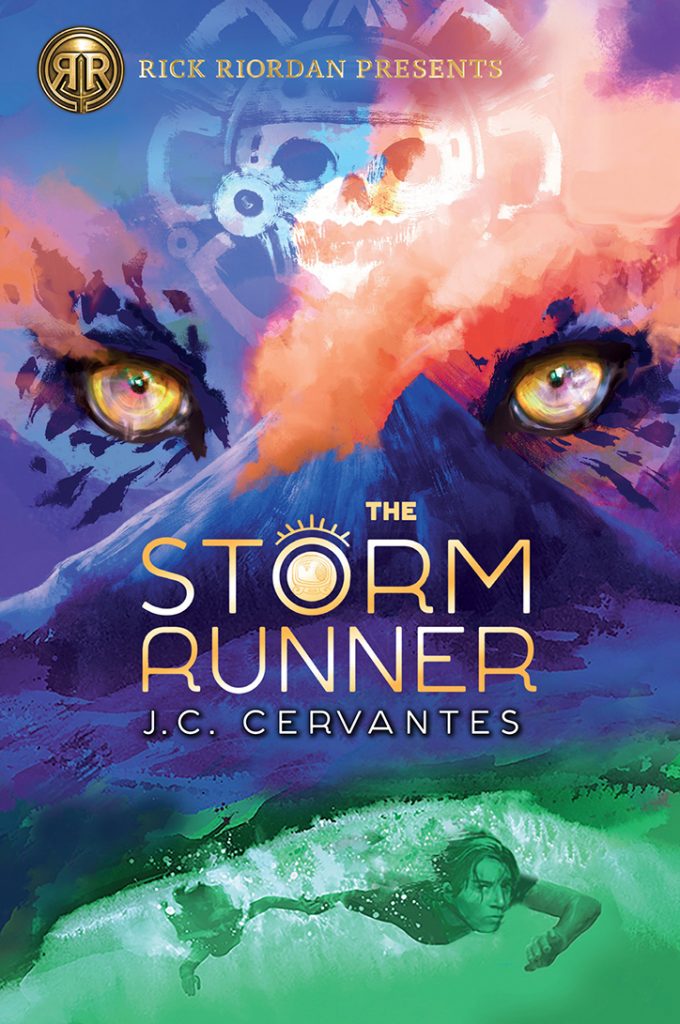 The Storm Runner
Author: J.C. Cervantes
Publisher: Rick Riordan Presents
Date: September 18
SYNOPSIS:
A contemporary adventure based on Maya mythology from Rick Riordan Presents!
Booklist Starred Review: "Cervantes wastes no time getting right into the action, and her conversational tone and suspenseful pacing will keep the pages turning as the tension escalates and the characters face deepening stakes. A Rip-roaring adventure. "
School Library Journal Starred Review: "Fantastic and villainous creatures from Mayan folklore combine with clever, realistic, and heartwarming characters. VERDICT: A page-turning and well-written trip into the world of Mayan mythology."
Zane has always enjoyed exploring the dormant volcano near his home in New Mexico, even though hiking it is challenging. He'd much rather hang out there with his dog, Rosie, than go to middle school, where kids call him Sir Limps a Lot, McGimpster, or Uno—for his one good leg. What Zane doesn't know is that the volcano is a gateway to another world and he is at the center of a powerful prophecy. A new girl at school, Brooks, informs him that he's destined to release an evil god from the ancient Maya relic he is imprisoned in—unless she can find and remove it first. Together they return to the volcano, where all kinds of crazy happens. Brooks turns into a hawk, a demon attacks them in a cave, and Rosie gives her all while trying to protect Zane. When Zane decides to save his dog no matter the cost, he is thrust into an adventure full of surprising discoveries, dangerous secrets, and an all-out war between the gods, one of whom happens to be his father. To survive, Zane will have to become the Storm Runner. But how can he run when he can't even walk well without a cane?
Feisty heroes, tricky gods, murderous demons, and spirited giants are just some of the pleasures that await in this fresh and funny take on Maya mythology, as rich and delicious as a mug of authentic hot chocolate.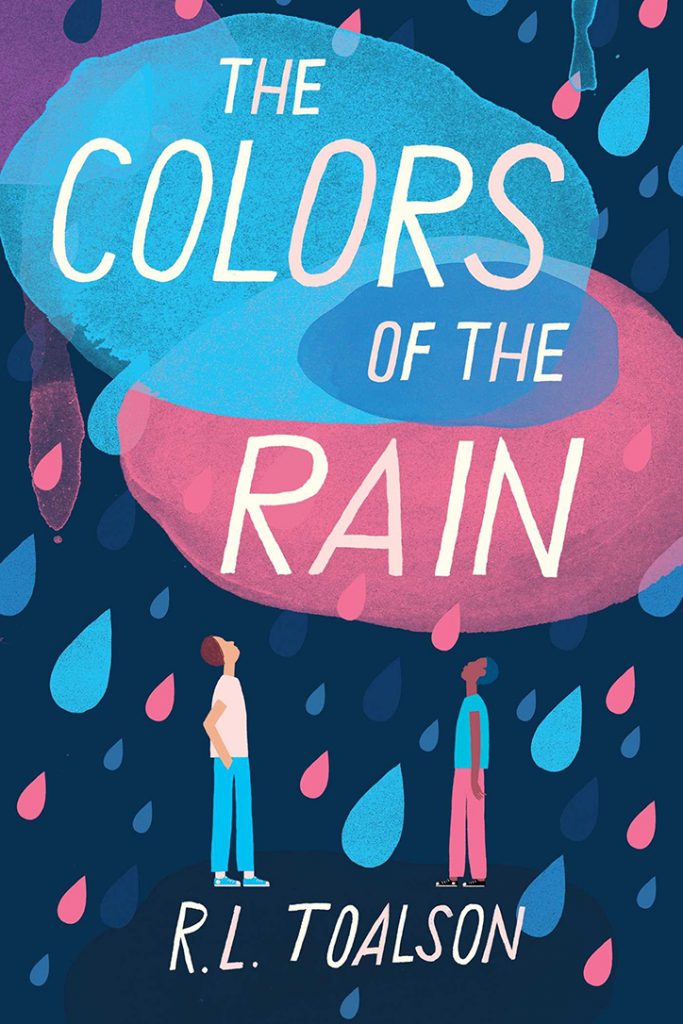 The Colors of the Rain
Author: R.L. Toalson
Publisher: Yellow Jacket
Date: September 18
SYNOPSIS:
This historical middle grade novel written in free verse, set against the backdrop of the desegregation battles that took place in Houston, Texas, in 1972, is about a young boy and his family dealing with loss and the revelation of dark family secrets.
Ten-year-old Paulie Sanders hates his name because it also belonged to his daddy-his daddy who killed a fellow white man and then crashed his car. With his mama unable to cope, Paulie and his sister, Charlie, move in with their Aunt Bee and attend a new elementary school. But it's 1972, and this new school puts them right in the middle of the Houston School District's war on desegregation.
Paulie soon begins to question everything. He hears his daddy's crime was a race-related one; he killed a white man defending a black man, and when Paulie starts picking fights with a black boy at school, he must face his reasons for doing so. When dark family secrets are revealed, the way forward for everyone will change the way Paulie thinks about family forever.
The Colors of the Rain is an authentic, heartbreaking portrait of loss and human connection during an era fraught with racial tension set in verse from debut author R. L. Toalson.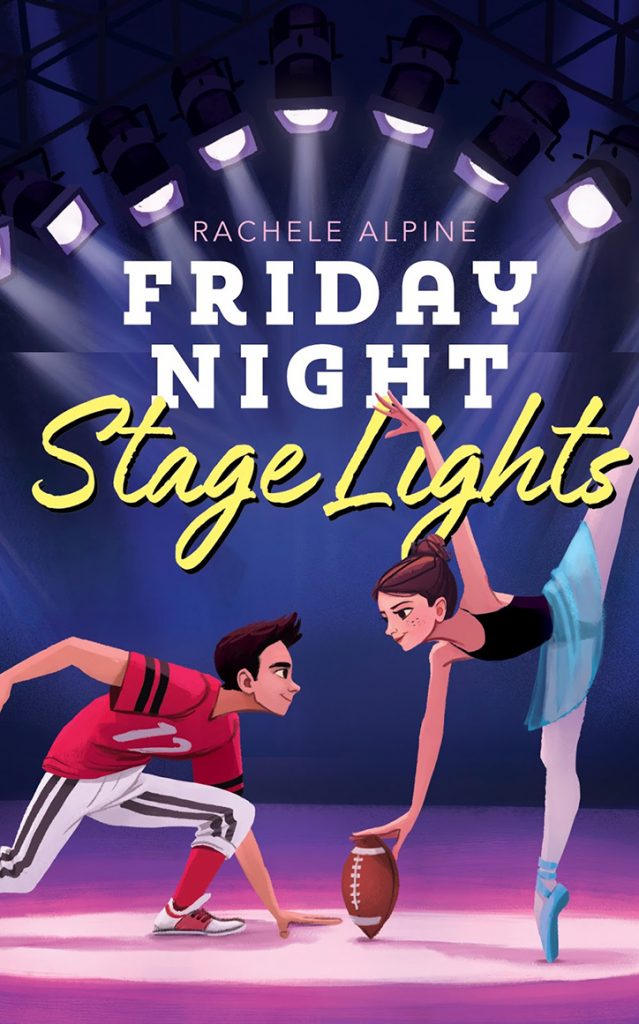 Friday Night Stage Lights
Author: Rachele Alpine
Publisher: Aladdin M!x
Date: September 18
SYNOPSIS:
THE CUTTING EDGE meets STEP UP in this hilarious M!X novel where the worlds of football and ballet collide.
Brooklyn Gartner eats, sleeps, and breathes ballet. But after her mom gets remarried and moves them to Texas, everything changes. Thanks to her star football player stepbrother, her family is football obsessed. And thanks to a new conditioning program, the middle school football team starts to take classes at her dance studio—the only place Brooklyn felt like she belonged.
She has a chance to escape if she can get into her dream high school, The Texas School of the Arts, where she'll be able to pursue her passion for dance. Brooklyn just has to get through the big All-City showcase first, where a ton of scouts will be there, including one from TSOTA.
But when Brooklyn's dance partner gets injured, she has to turn to an unexpected ally—Logan, a boy on the middle school football team—to help her get through the showcase. With some fancy footwork, teamwork and a little understanding, can Brooklyn make her mark, and dance her way onto a bigger stage?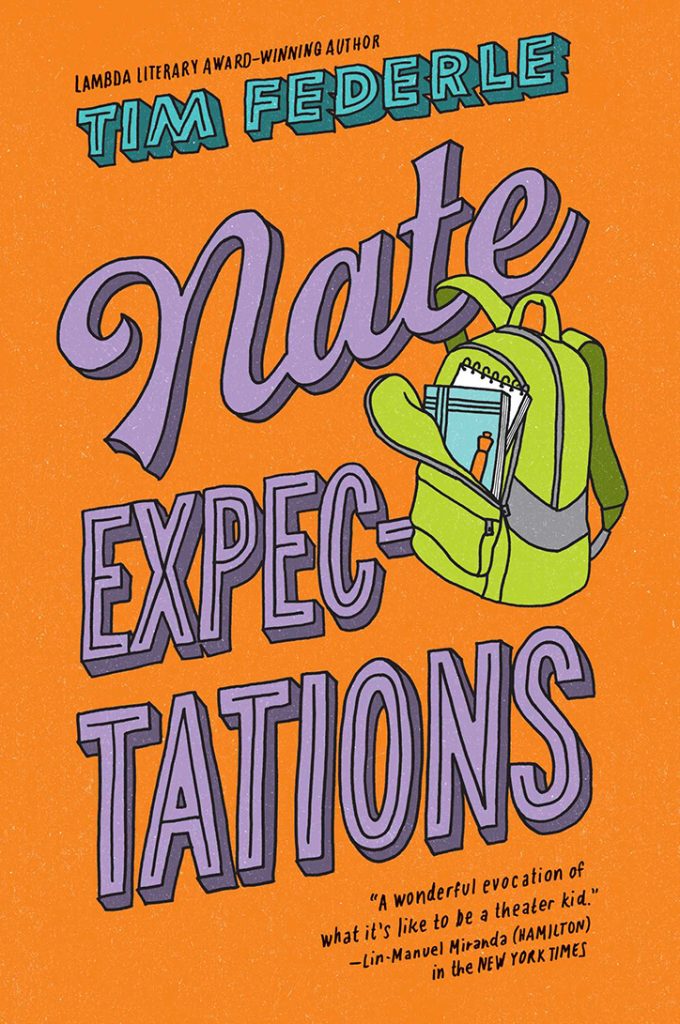 Nate Expectations
Author: Tim Federle
Publisher: Simon and Schuster Books for Young Readers
Date: September 18
SYNOPSIS:
Third time's a charm! Nate Foster returns home to Jankburg, Pennsylvania, to face his biggest challenge yet—high school—in this final novel in the Lambda Literary Award-winning Nate trilogy, which The New York Times calls "inspired and inspiring."
When the news hits that E.T.: The Musical wasn't nominated for a single Tony Award—not one!—the show closes, leaving Nate both out of luck and out of a job. And while Nate's castmates are eager to move on (the boy he understudies already landed a role on a TV show!), Nate knows it's back to square one, also known as Jankburg, Pennsylvania. Where horror (read: high school) awaits.
Desperate to turn his life from flop to fabulous, Nate takes on a huge freshman English project with his BFF, Libby: he's going to make a musical out of Charles Dickens's Great Expectations. (What could possibly go…right?) But when Nate's New York crush ghosts him, and his grades start to slip, he finds the only thing harder than being on Broadway is being a freshman — especially when you've got a secret you're desperate to sing out about.
This magical conclusion to Tim Federle's beloved Nate series is a love letter to theater kids young and not-so-young—and for anyone who ever wondered if they could truly go home again. Especially when doing so means facing everything you thought you'd left behind.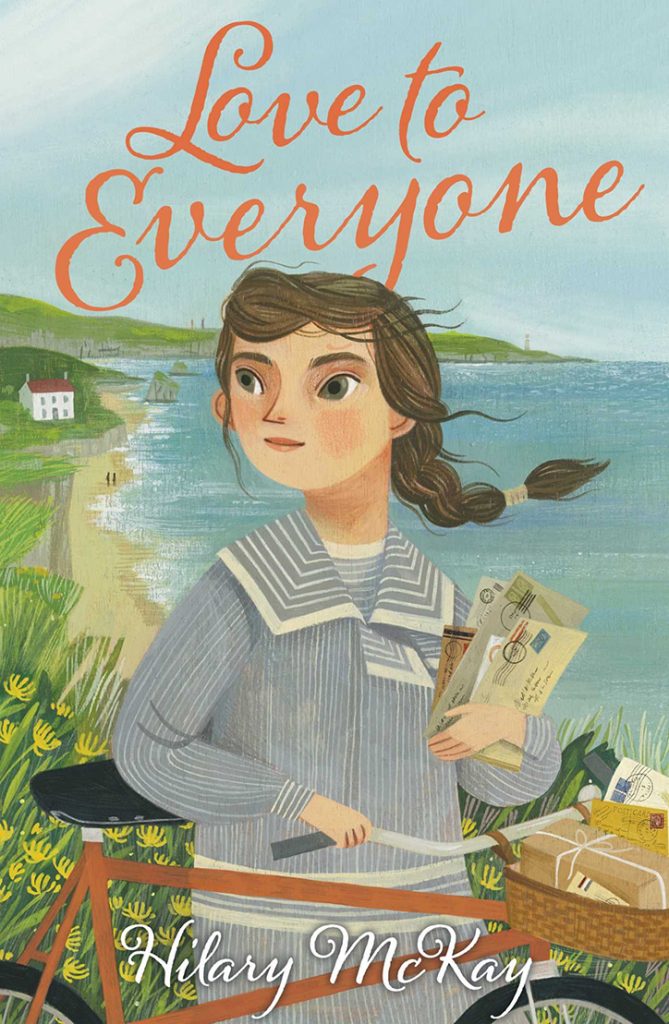 Love to Everyone
Author: Hilary McKay
Publisher: Margaret K. McElderry Books
Date: September 18
SYNOPSIS:
The Penderwicks meets Warhorse in this charming story about a girl who is fighting for her independence during World War I, from award-winning author Hilary McKay.
Clarry Penrose finds the good in everyone. Even in her father, who isn't fond of children, and especially girls. He doesn't worry about her education, because he knows she won't need it. Her grandparents, who care for her in the summers, assume that she'll play nicely and do what she's told. It's the early twentieth century, after all, and the only thing girls are expected to do is behave.
But Clarry longs for a life of her own. She wants to dive off cliffs and go swimming with her brother Peter and cousin Rupert. And more than anything, she wants to get an education. She helps Peter with his homework all the time, so why can't she manage it by herself? When war breaks out, Clarry is shocked to find that Rupert has enlisted, but she focuses on her schoolwork. Then Rupert is declared missing, and Clarry is devastated. Now she must take a momentous step into the wide world—for if she misses this chance, she may never make it.
From award-winning author Hilary McKay comes an inspirational, funny, and heartwarming story about a girl who dares to open doors that the world would rather keep closed.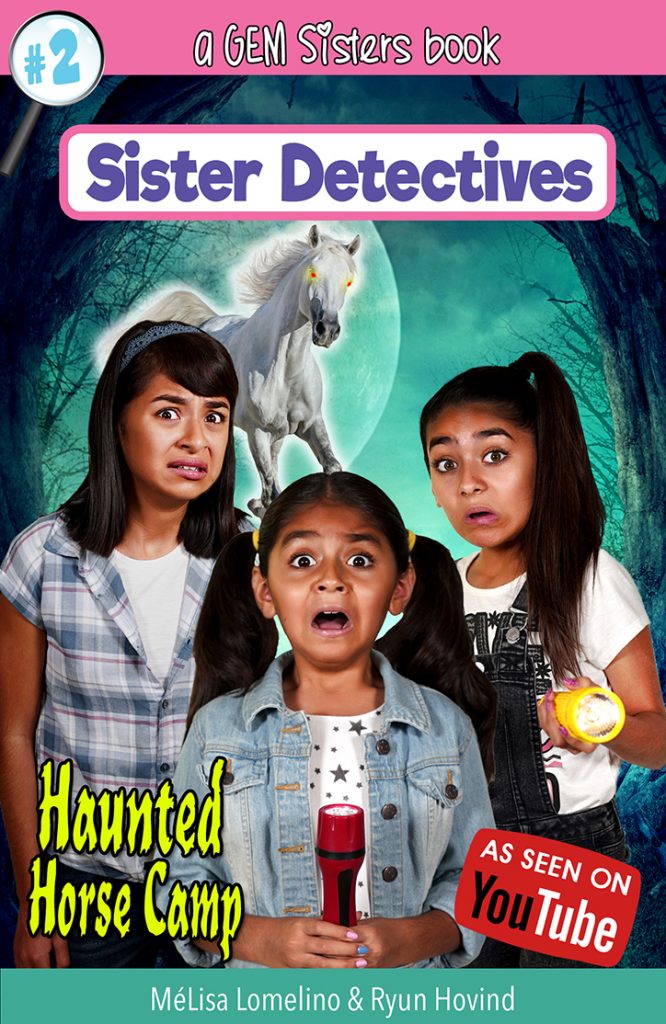 Sister Detectives: Haunted Horse Camp
Authors: Mélisa Lomelino and Ryan Hovind
Date: September 24
YAYOMG!:
Calling all GEMS! The new GEM Sisters Sister Detectives book is almost here and it's bringing the spooks just in time for Halloween. We'll be celebrating with Giselle, Evangeline, and Mercedes later this month, so be sure to check back soon and see what we have planned!
SYNOPSIS:
The GEM Sisters can't wait to spend a whole fun week at camp together learning to ride horses. That is, until they find out that the camp is haunted! Mercedes and Evangeline totally believe all the camper's stories who swear they've seen the scary ghost horse running through the camp. Giselle, on the other hand, doesn't think ghosts are real until she comes face to face with the ghost! Now the Sister Detectives have to solve the mystery of the ghost horse before all of the campers leave and the camp is forced to close forever!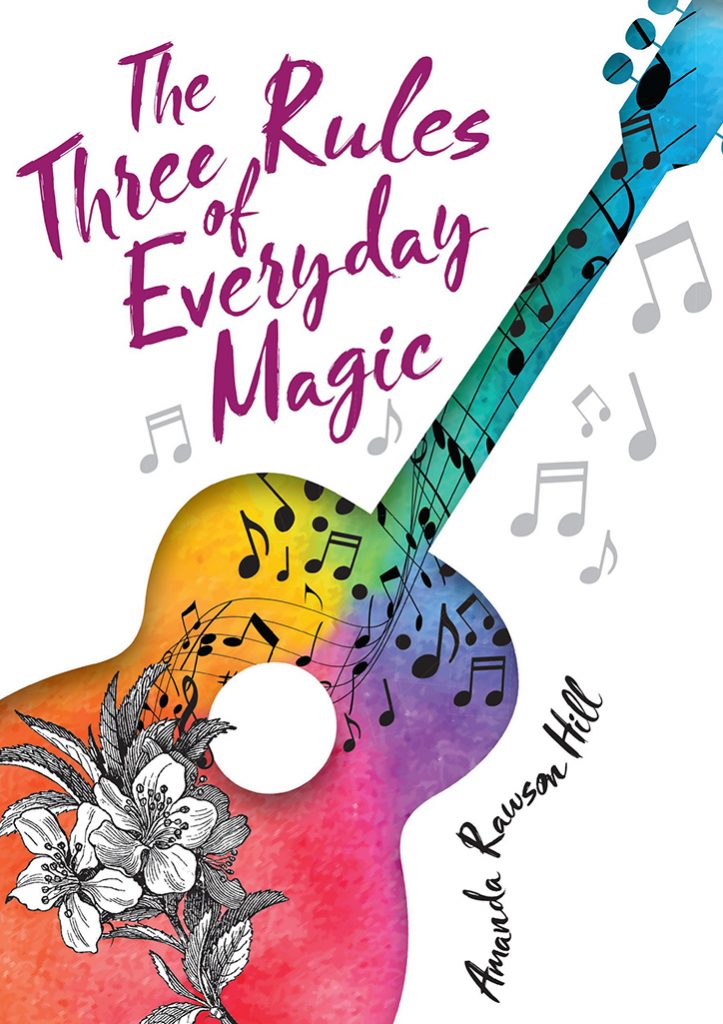 The Three Rules of Everyday Magic
Author: Amanda Rawson Hill
Publisher: Boyds Mills Press
Date: September 25
YAYOMG!:
We're so excited to share that author Amanda Rawson Hill will be taking readers beyond the pages of her amazing new book, The Three Rules of Everyday Magic. Be sure to check YAYOMG! on September 25th to learn even more about this wonderful story.
SYNOPSIS:
Kate doesn't believe in magic, not really. But she could use some these days.
Kate and her best friend Sofia have been inseparable for nearly as long as Kate can remember. Now, though, Sofia is drifting away, drawn to a new friend. Kate's grandmother is drifting away too, but in a different way. She keeps getting confused and can't remember things.
One thing Grammy remembers, however, is the three rules of Everyday Magic: Believe. Give. Trust.
Kate is willing to try anything, including Everyday Magic, to draw the people she loves back to her—Sofia, Grammy, and even her father, who left months ago and hasn't been seen since.
Grammy says Everyday Magic works—but not always in the ways that you expect it to…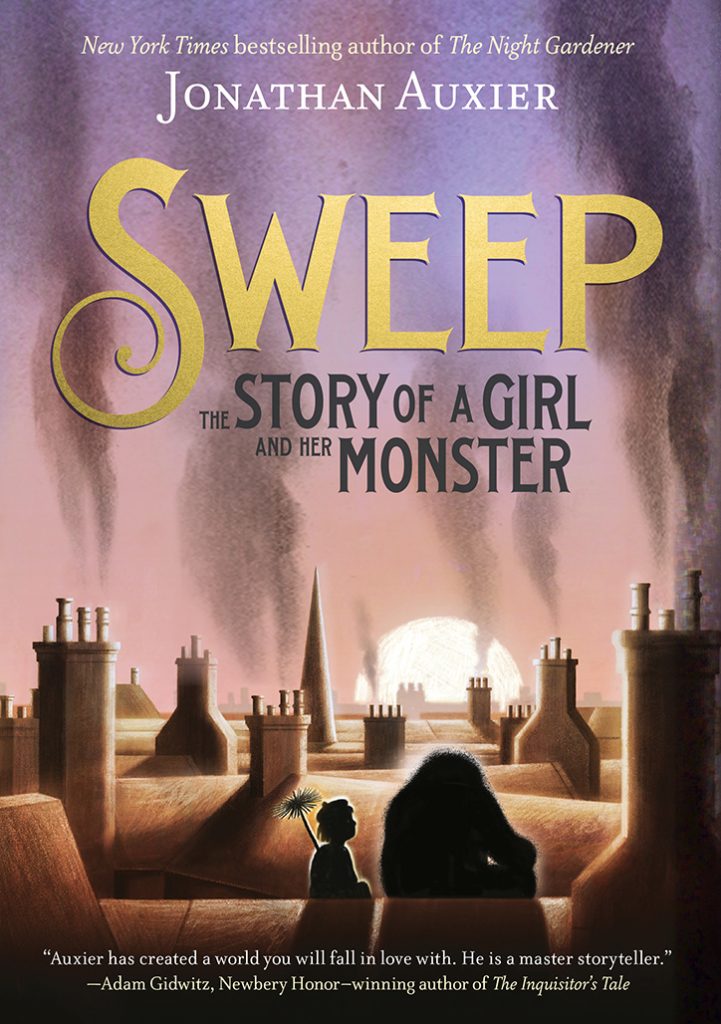 Sweep: The Story of a Girl and Her Monster
Author: Jonathan Auxier
Publisher: Abrams Publishing
Date: September 25
YAYOMG!:
While the book touched our hearts and took us on a whimsical historical adventure, it turns out that author Johnathan Axier is actually quite hilarious! How do we know? Because he shared 10 facts about bringing the amazing story of Sweep to life, and we laughed from start to finish. We know you will too, so be sure to check out his post on September 25th!
SYNOPSIS:
A brand-new novel by one of today's most powerful storytellers, Sweep is a heart-rending adventure about the everlasting gifts of friendship and hope.
For nearly a century, Victorian London relied on "climbing boys"–orphans owned by chimney sweeps–to clean flues and protect homes from fire. The work was hard, thankless and brutally dangerous. Eleven-year-old Nan Sparrow is quite possibly the best climber who ever lived–and a girl. With her wits and will, she's managed to beat the deadly odds time and time again.
But when Nan gets stuck in a deadly chimney fire, she fears her time has come. Instead, she wakes to find herself in an abandoned attic. And she is not alone. Huddled in the corner is a mysterious creature–a golem–made from ash and coal. This is the creature that saved her from the fire.
Sweep is the story of a girl and her monster. Together, these two outcasts carve out a life together–saving one another in the process.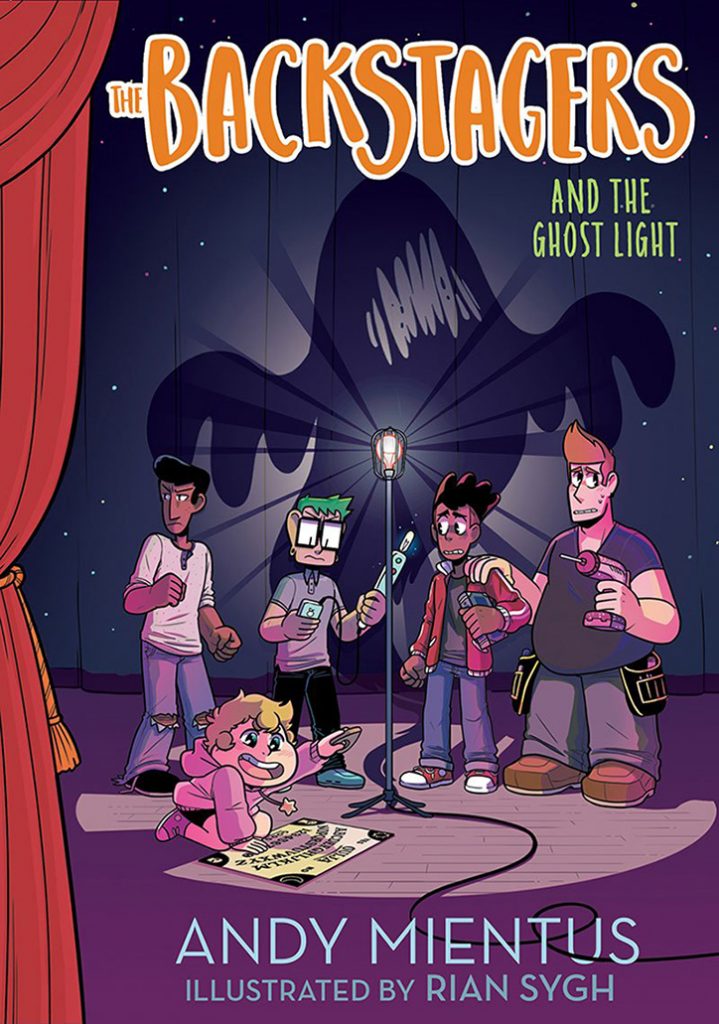 The Backstagers and the Ghost Light
Author: Andy Mientus
Illustrator: Rian Sygh
Publisher: Amulet Books
Date: September 25
SYNOPSIS:
The stage crew at St. Genesius Prep—or Backstagers, as they like to call themselves—are ready for whatever the theater world can throw their way: the madness of tech week, inevitable prop malfunctions, and all the paranormal activity that goes on behind the scenes. Luckily Jory, Hunter, Sasha, Beckett, and Aziz are up for the job!

But lately, someone—or something—seems set on ruining their production of Phantasm. It all started when an actor brought a Spirit Board to the cast party, and the ghost light blew out. Every good theater kid knows that a ghost light must be left on to keep ghosts from moving in the shadows of an empty theater. To figure out what's haunting the theater and save the show, the Backstagers will have to use their smarts, bravery, and a little bit of magic!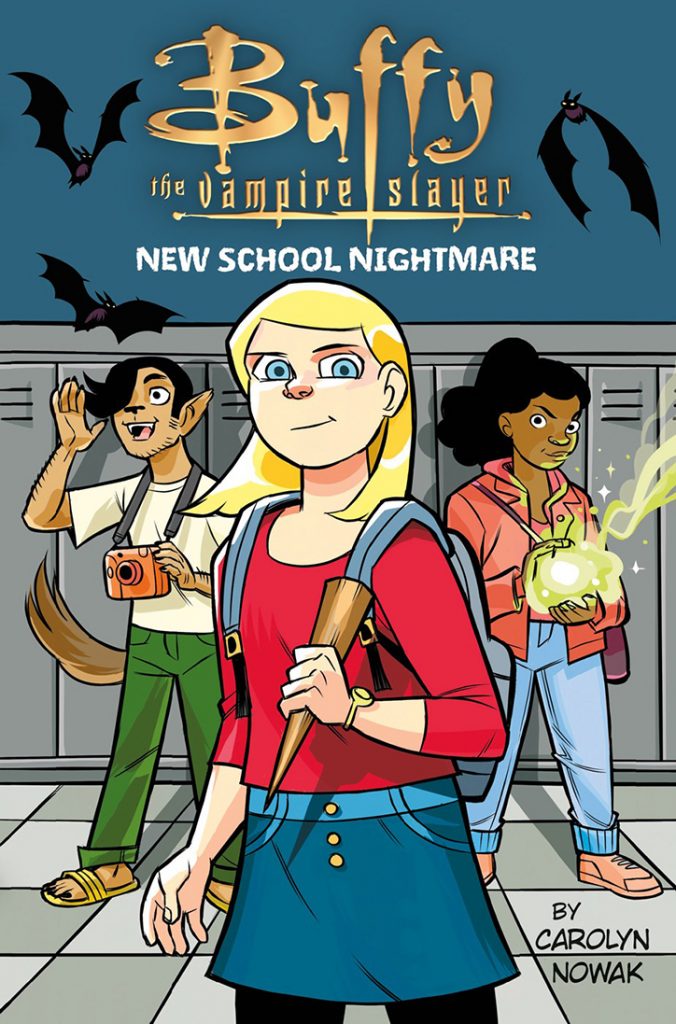 Buffy the Vampire Slayer: New School Nightmare
Author: Carolyn Nowak
Publisher: Little, Brown Books for Young Readers
Date: September 25
SYNOPSIS:
An exciting and hilarious new middle grade story for anyone who likes (or doesn't like) vampires!
Buffy Summers is just like any other student…except for the part where she's also a secret vampire slayer. In every generation, one girl is granted great strength to stand against the forces of darkness. Of course, power doesn't matter when it comes to eating lunch alone, getting picked on by the popular kids, or having way too much homework.
Luckily, Buffy finds her way with a can-do attitude, a weird Watcher, and new besties, Sarafina and Alvaro–who might just have powers of their own. But will any of it be enough to turn the tide when an army of villainous vampires invade town? Can Buffy save herself, let alone the world?
Like Star Wars: Jedi Academy and DC Comics's Secret Hero Society, this action-packed and fun-filled story is told through comics, journal entries, class notes, doodles, text messages, and other in-world artifacts.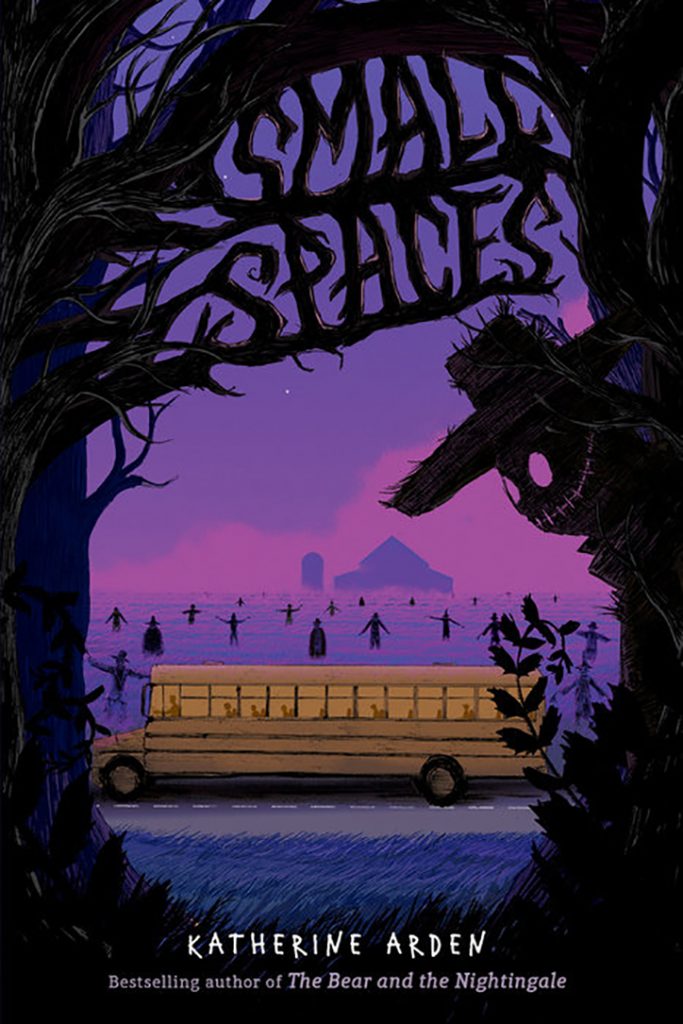 Small Spaces
Author: Katherine Arden
Publisher: G.P. Putnam and Sons Books for Young Readers
Date: September 25
SYNOPSIS:
When eleven-year-old Ollie lost her mother in a plane crash, she sought solace in her books. So when she stumbles upon a distraught woman standing on the banks of the river intent on throwing a book into the water, Ollie stops her, steals the book and rides away on her bike. Upon reading, Ollie discovers a chilling ghost story about a girl, Elizabeth Morrison, who is being chased through cornfields filled with scarecrows by two brothers with deadly intent. When she finds the graves of Elizabeth Morrison and her tormentors, Jonathan and Caleb, on a farm during a school trip, on a day already full of odd occurrences, Ollie starts to think this book is more than just a book.
On the ride home, the school bus breaks down along the side of the road and none of the kids or their teacher can get service on their cell phones to call for help. And then Ollie's digital wristwatch starts a mysterious countdown, with the word RUN spelled out on the face. She and two unlikely new friends are the only ones to heed its warning. As night begins to fall, they head out into the woods, bracketed by fearsome scarecrows. The bus driver gives them a word of advice. In order to survive whatever is coming, they'll need to keep to small spaces.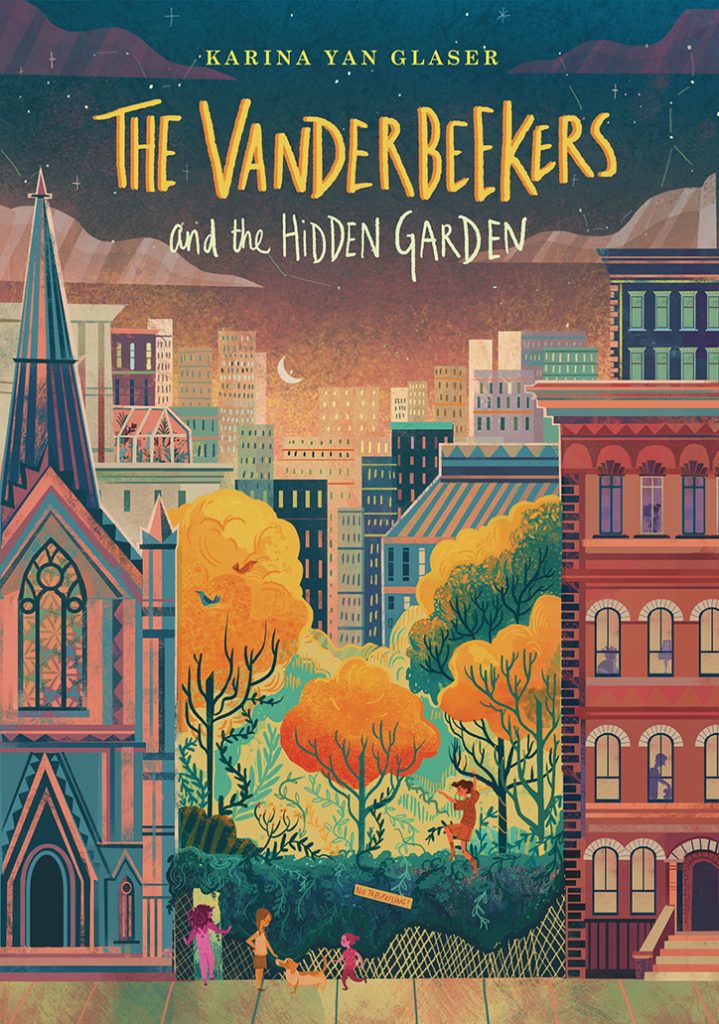 The Vanderbeekers and the Hidden Garden
Author: Karina Yan Glaser
Publisher: HMH Books for Young Readers
Date: September 25
SYNOPSIS:
Return to Harlem's "wildly entertaining" family in this funny, heartwarming sequel. When catastrophe strikes their beloved upstairs neighbors, the Vanderbeeker children set out to build the best, most magical healing garden in Harlem—in spite of a locked fence, thistles and trash, and the conflicting plans of a wealthy real estate developer.
While Isa is off at sleepaway orchestra camp, Jessie, Oliver, Hyacinth, and Laney are stuck at home in the brownstone with nothing to do but get on one another's nerves. But when catastrophe strikes their beloved upstairs neighbor, their sleepy summer transforms in an instant as the Vanderbeeker children band together to do what they do best: make a plan. They will create the most magical healing garden in all of Harlem.
In this companion to The Vanderbeekers of 141st Street, experience the warmth of a family and their community as they work together to bring a little more beauty and kindness to the world, one thwarted plan at a time.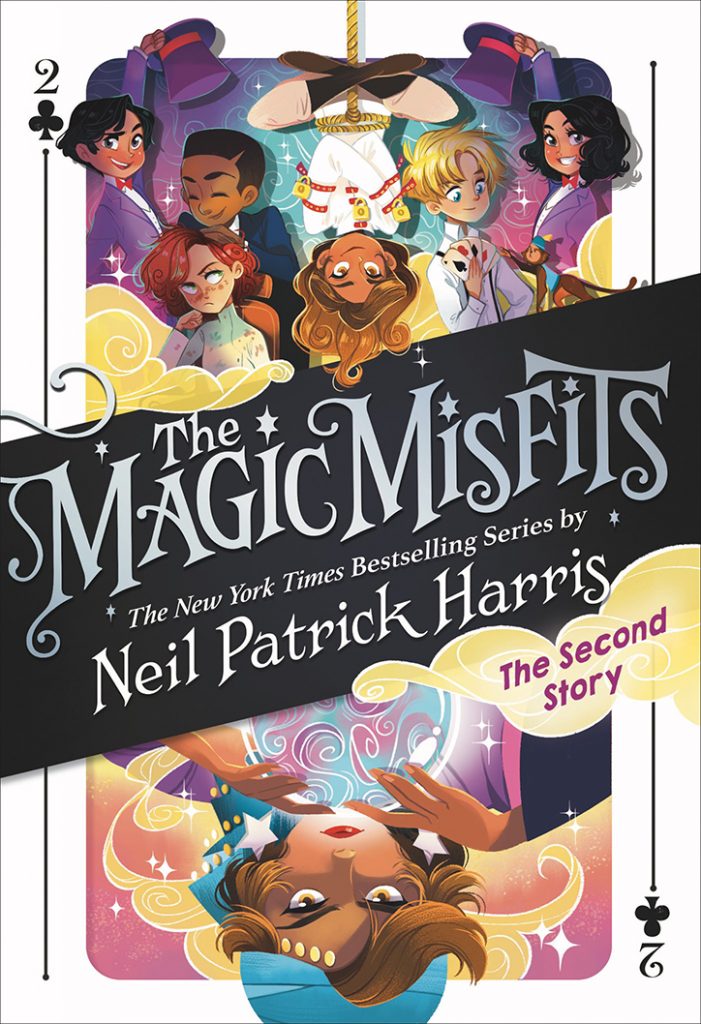 The Magic Misfits: The Second Story
Author: Neil Patrick Harris
Publisher: Little, Brown Books for Young Readers
Date: September 25
SYNOPSIS:
Growing up in an orphanage, Leila was bullied for being different. But she turned her hardship into skill by becoming an escape artist—a valuable trait when belonging to a group of magical best friends. When a famous psychic comes to town, however, Leila and her pals won't be able to escape the big mystery heading their way. Whether chasing mad monkeys or banishing ghosts from haunted hotels, these six friends will do their best to keep Mineral Wells safe—but can they still protect themselves in the process?
Join the Magic Misfits as they discover adventure, friendship, and more than a few hidden secrets in this delightful new series. Whether you're a new fan of stage magic or a longtime expert at illusion, Magic Misfits is sure to delight even more than sawing your assistant in half!
… have more questions? I thought you might. Here are some answers:
WHERE? A sleepy town in New England and the magic shop there, run by the friendly but mysterious Dante Vernon—the gang's caped and top-hatted mentor.
WHO? Carter, who makes cards and coins vanish. Leila, who escapes from trunks and straitjackets. Theo, who levitates with the aid of his violin bow. Ridley, who invents and transforms everyday objects. And of course twins Olly and Izzy, who make everyone laugh.
WHY? Because together, these six Magical Misfits will discover adventure, friendship, and the town's long-hidden secrets.
(Psst. Hey, you! Yes, YOU! Congratulations on reading this far down. As a reward, I'll let you in on a little secret…. This book isn't just a book. It's a treasure trove of secrets and ciphers and codes and even tricks. Keep your eyes peeled and you'll discover more than just a story—you'll learn how to make your own magic!)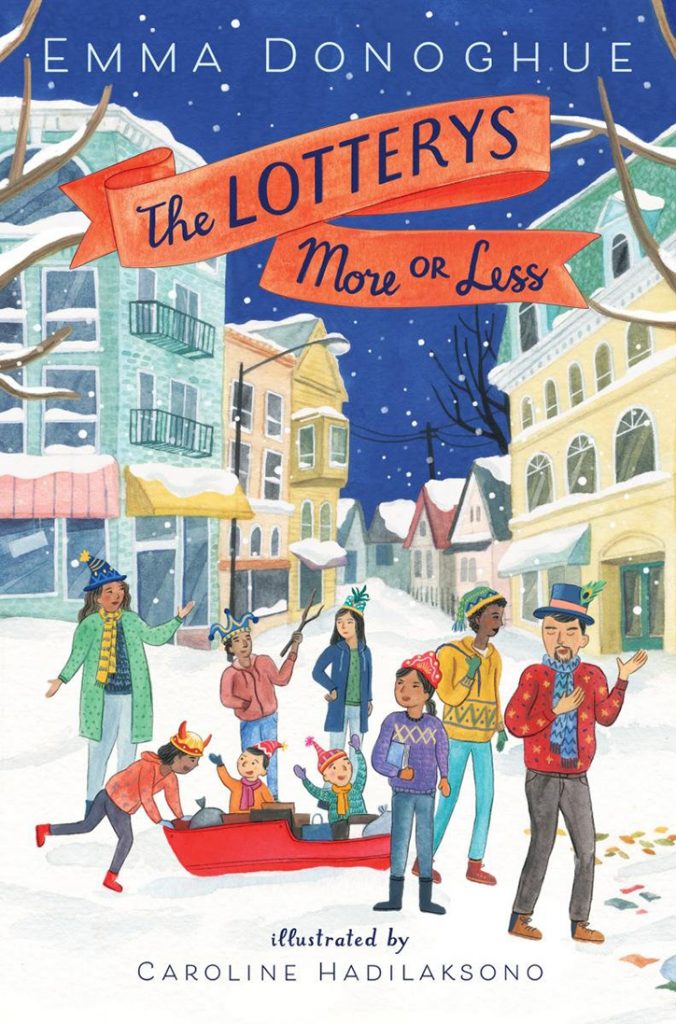 The Lotterys: More or Less
Author: Emma Donoghue
Illustrator: Caroline Hadilaksono
Publisher: HarperCollins Children's Books
Date: September 25
SYNOPSIS:
Sumac Lottery is the fifth of seven kids who share their big house with four parents, one grandfather and five pets. At nine, she's the keeper of her family's traditions—from Pow Wow to Holi, Carnival to Hogmanay, Sumac's on guard to make sure that no Lottery celebration gets forgotten.
But this winter all Sumac's plans go awry when a Brazilian visitor overstays his welcome. A terrible ice storm grounds all flights, so one of her dads and her favourite brother can't make it home from India. And then the power starts going out across the city . . .
The Lotterys More or Less is the second of Emma Donoghue's stories about the family that likes to say "Why not?"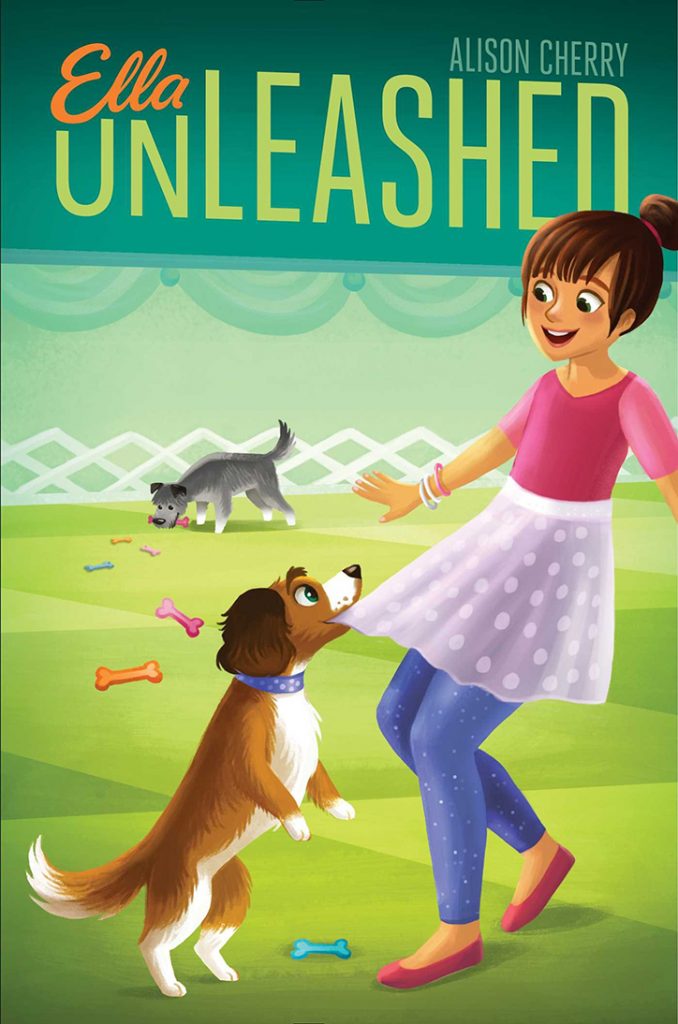 Ella Unleashed
Author: Alison Cherry
Publisher: Aladdin
Date: September 25
SYNOPSIS:
Ella Cohen was skeptical when her mom started dating Krishnan just a few months after her parents' divorce. But two years later, she really likes having her new stepfather around. When she decides to enter a junior dog show, Krishnan even lets her start handling his dog, Elvis. She's determined to become an expert handler, even after her first show ends in disaster.
Unfortunately, some things are harder to control—like Ella's dad, who has changed a lot since the divorce. He used to be laid back and fun, but now he hovers over her constantly, terrified she's going to shatter into a million pieces if she so much as hints that everything in her life isn't perfect. Ella is particularly upset that his animosity toward Krishnan keeps him from coming to watch her handle Elvis, especially when she wins a lottery spot in the National Dog Show in Philadelphia.
When Ella's best friends suggest she find her dad a date to the dog show, it seems like the perfect solution. If her dad has a new girlfriend, surely he won't mind so much that Ella's mom has a new husband. So Ella decides to play matchmaker, going so far as to create a fake online dating profile in order to find her dad his one true love.
But it turns out people, much like dogs, aren't always so easy to control, and Ella's plan backfires at the worst possible moment. Can Ella manage to bring her divided life together in time for her moment in the spotlight?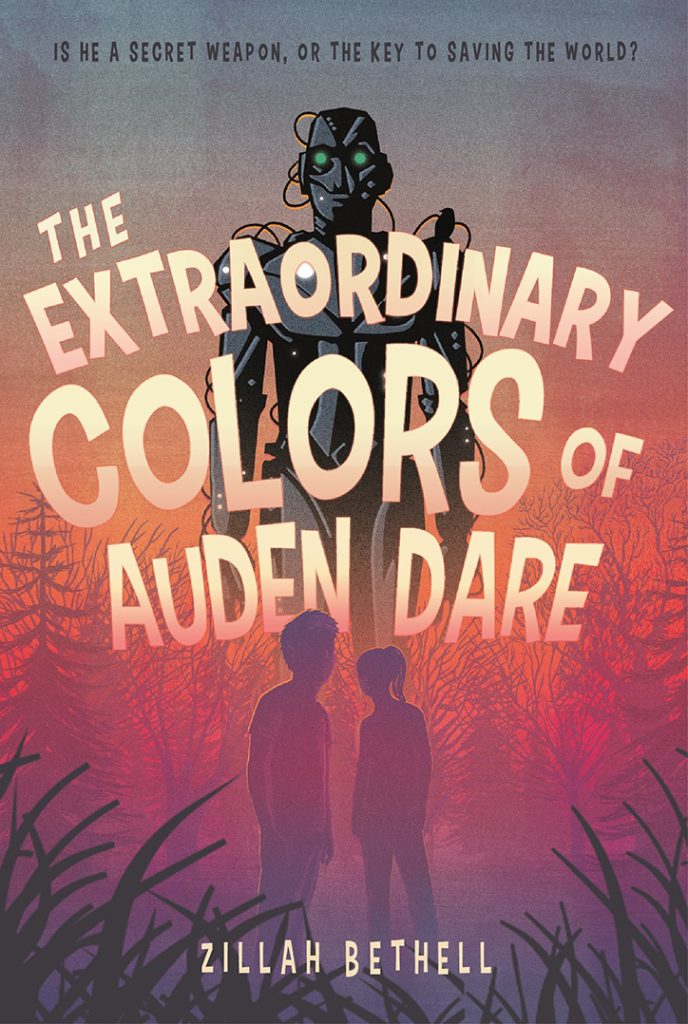 The Extraordinary Colors of Auden Dare
Author: Zillah Bethell
Publisher: Feiwel and Friends
Date: September 25
SYNOPSIS:
I am how I've always been.
My name is Auden Dare.
I am eleven years old.
Auden Dare has an unusual perspective on life: he cannot see in colour. He's always had this rare condition – and life is beginning to get harder for Auden. The war for water that is raging across the world is getting a little closer all the time. It hardly rains any more, anywhere. Everyone is thirsty all the time, and grubby, and exhausted. Auden has to learn to live without his father, who is away fighting, and has had to move to a new town with his mother, and start a new school, where everyone thinks he's a weirdo. But when he meets Vivi Rookmini, a smiling girl bright with cleverness, his hopes begin to lift.
It soon becomes clear to Auden, though, that there are some strange things afoot in his new hometown. He and his mother have moved into the old cottage of his recently-dead uncle Jonah Bloom – a scientist and professor at the university. The place is in disarray – and although Auden's mother tells him it's because Jonah was a messy old thing, Auden knows differently. Someone else did this – someone who was looking for something of Jonah's. Auden had heard too that Jonah was working on something that could cure Auden's condition – could this be it?
Then Auden and Vivi make an extraordinary discovery. Hidden away under the shed at the bottom of Jonah's garden is an engimatic and ingenious robot, who calls himself Paragon. A talking, walking, human-like robot. Apparently built by Jonah – but why? The answer to this will take Auden and Vivi on a thrilling journey of discovery as they seek to find out just what exactly Paragon is – and what link he has to Auden – and find that the truth is bigger and more wonderful than either of them could have imagined.

A Perilous Journey of Danger and Mayhem: A Dastardly Plot
Author: Christopher Healy
Publisher: Walden Pond Press
Date: September 25
SYNOPSIS:
A rip-roaring, hilarious alternate-history adventure starring the world's most famous inventors—and its most forgotten. From the author of the beloved Hero's Guide series, Christopher Healy.
It's 1883—the Age of Invention! A time when great men like Thomas Edison, Alexander Graham Bell, Nicola Tesla, and George Eastman work to turn the country into a land of limitless opportunity.
And it all happens at the world famous Inventor's Guild headquarters in New York City—a place where a great idea, a lot of hard work, and a little bit of luck can find you rubbing elbows with these gods of industry who will usher humanity into the future.
Unless, of course, you're a woman.
Molly Pepper, daughter of brilliant but unknown inventor Cassandra Pepper, lives with her mother in New York. By day, they make ends meet running a pickle shop; but by night, they toil and dream of Cassandra taking her place among the most famous inventors in America.
In an attempt to find a way to exhibit Cass's work at the World's Fair, they break into the Inventor's Guild, where they discover a mysterious plot to destroy New York.
The evidence points to the involvement of one of the world's most famous inventors, and now it's up to Molly, Cassandra, and a shop hand named Emmett Lee to uncover the truth—even if no one will ever know it was they who did it.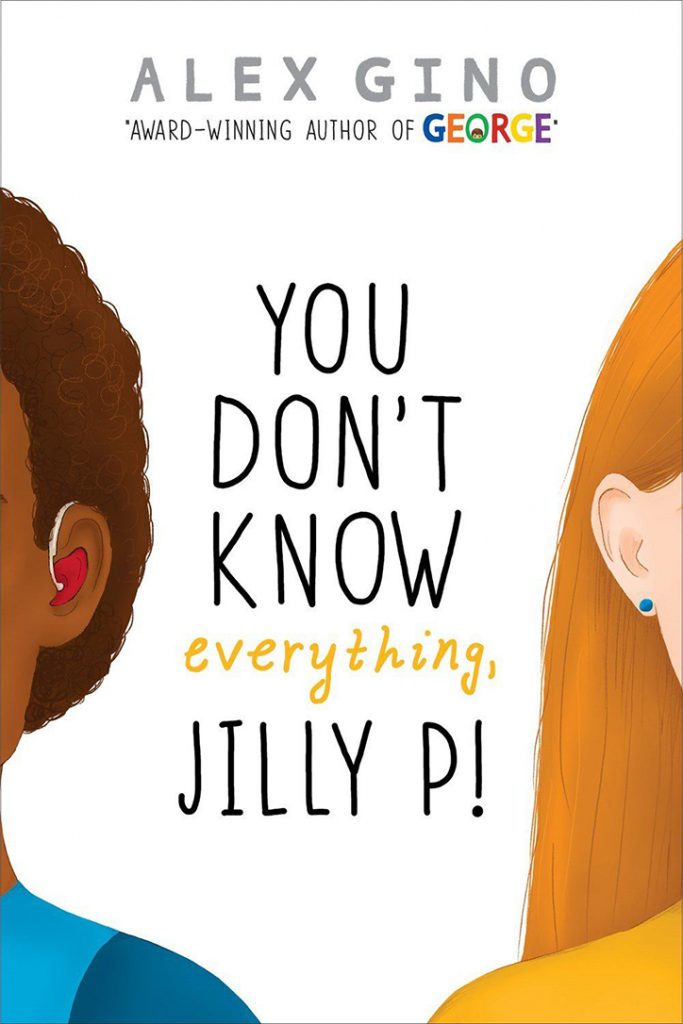 You Don't Know Everything, Jilly P!
Author: Alex Gino
Publisher: Scholastic
Date: September 25
SYNOPSIS:
Jilly thinks she's figured out how life works. But when her sister Emma is born Deaf, she realizes how much she still has to learn.
A big fantasy reader, Jilly connects with another fan, Derek, who is a Deaf Black ASL user. She goes to Derek for advice but doesn't always know the best way to ask for it and makes some mistakes along the way. Jilly has to step back to learn to be an ally, a sister, and a friend, understanding that life works in different ways for different people, and that being open to change can make you change in the best possible ways.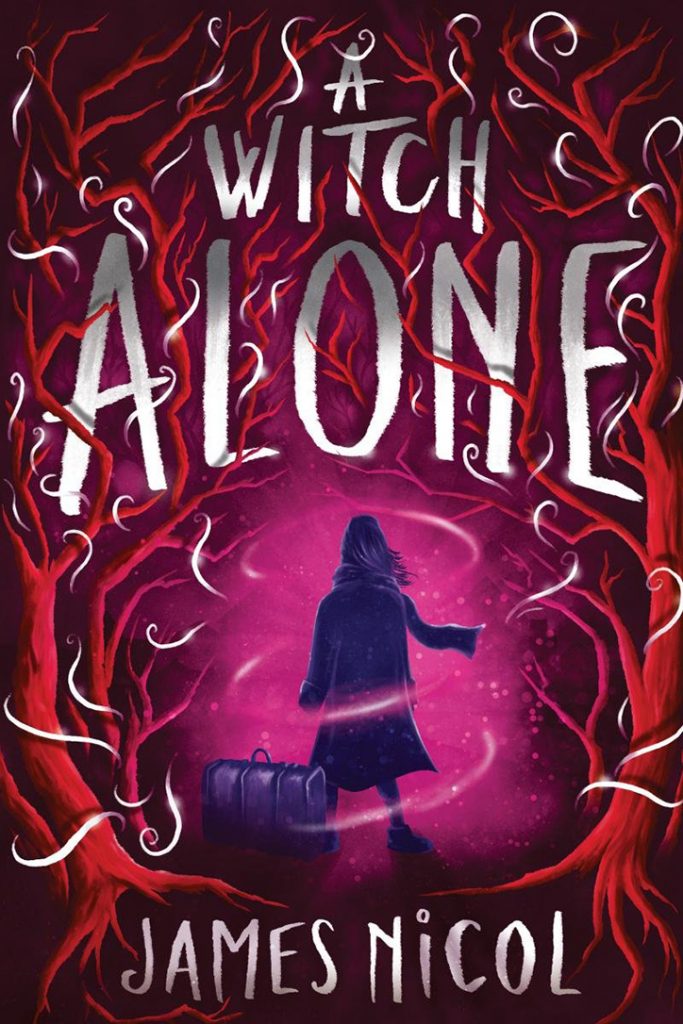 A Witch Alone
Author: James Nicol
Publisher: Chicken House
Date: September 25
SYNOPSIS:
Arianwyn is a fully qualified witch, but somehow magic doesn't feel any easier than it did in her apprentice days. The Hex has driven all manner of supernatural creatures out of the Great Wood and into her little town — some benign, others dark, and others downright mischievous. The Spellorium has never been so busy! What's more, the High Elder has set her a dangerous secret mission. With Gimma acting weirder than usual and her friendships crumbling under pressure, Arianwyn faces the toughest spell of her witching career — can she really see it through alone?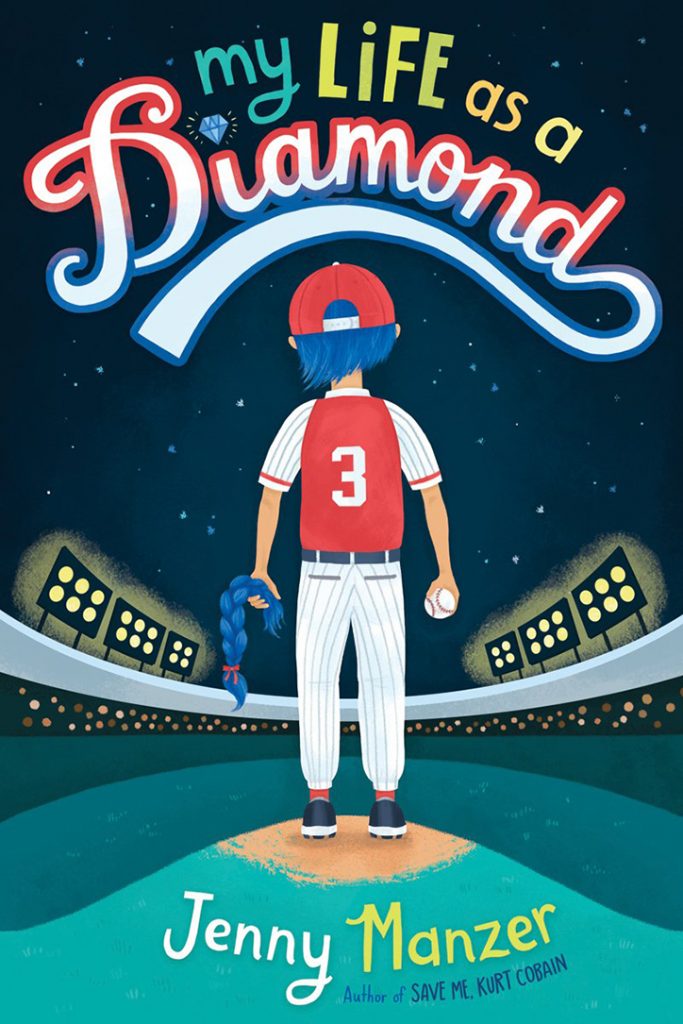 My Life as a Diamond
Author: Jenny Manzer
Publisher: Orca Book Publishers
Date: September 25
SYNOPSIS:
Ten-year-old Caspar "Caz" Cadman loves baseball and has a great arm. He loves the sounds, the smells, the stats. When his family moves from Toronto to a suburb of Seattle, the first thing he does is try out for the local summer team, the Redburn Ravens. Even though Caz is thrilled when he makes the team, he worries because he has a big secret.
No one knows that back in Toronto, Caz used to live life as a girl named Cassandra. And it's nobody's business. Caz will tell his new friends when he's ready.
But when a player on a rival team starts snooping around, Caz's past is revealed, and Caz worries it will be Toronto all over again.
Will Caz's teammates rally behind their star pitcher? Or will Caz be betrayed once more?
A heartwarming, funny, fast-paced story about the bravery it takes to live as your true self, no matter the cost.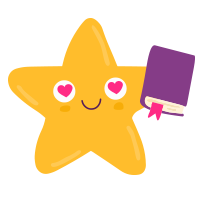 Missed last month's list? Be sure out our August YAYBOOKS! Roundup for even more amazing reads to add to your bookshelf!