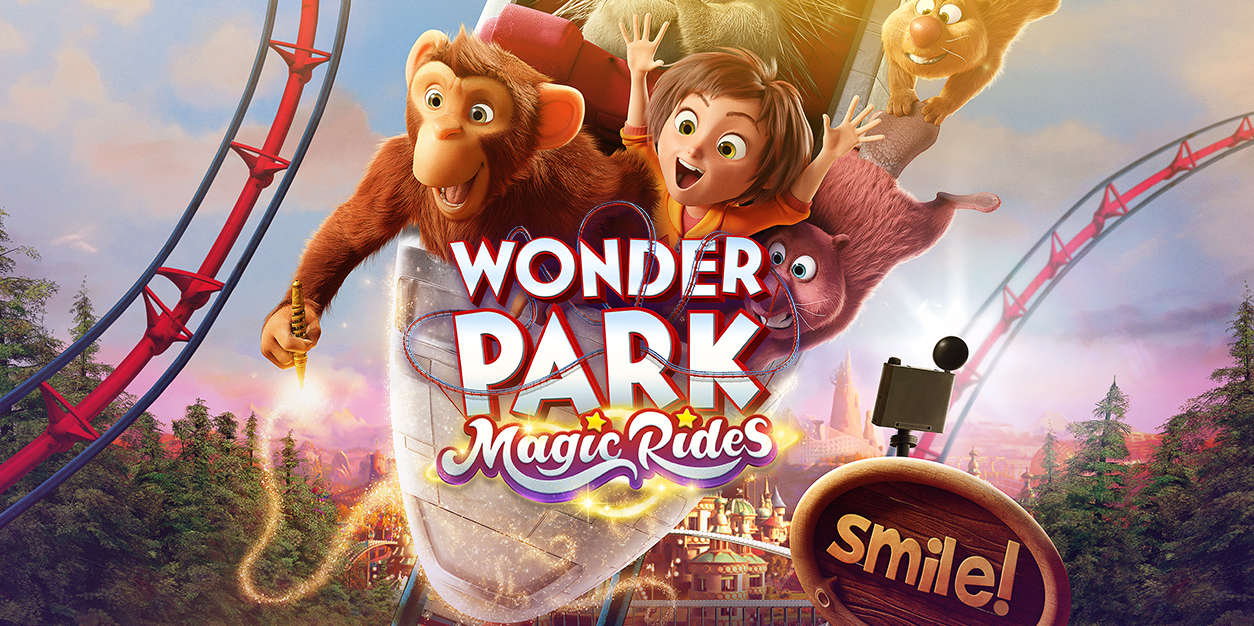 Wonder Park: Magic Rides Lets You Create the Theme Park of Your Dreams
NOTE: We received complimentary review access to Wonder Park: Magic Rides from Pixowl in exchange for a fair and honest review. All opinions are our own; we were under no obligation to give a positive review.
Wonder Park: Magic Rides is making your amusement park dreams come true!
June may be the creator of Wonderland in the movie, but in Wonder Park: Magic Rides from Pixowl, you're in charge of dreaming up the most wonderiffic theme park you can imagine.
Create the theme park of your dreams with June, Boomer, Greta, and the rest of the Wonder Park gang by your side. Like June, players start out with an abandoned theme park that needs it's magic restored. What can you expect from this adorable park builder game? Keep on reading for our full review!
Our Wonder Park: Magic Rides Review: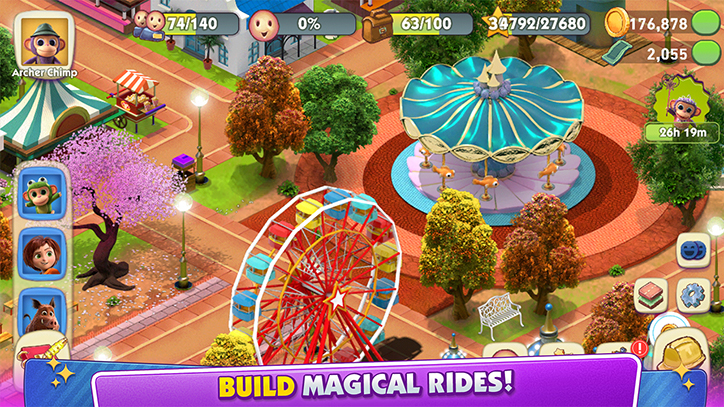 Build a Magical Theme Park:
Head to the Market to buy animated rides, colorful decorations, and food stands to add to your park. Let your imagination run wild as you design the park however your heart desires. The more attractions you unlock, the more your park will come to life!
Adding rides attracts new visitors to the park, helping you earn Smiles to fill up your Smile-O-Meter. You'll receive special rewards for each Smile Milestone you hit, so you'll want try to fill up your Smile-O-Meter each time you play.
Some rides, like the Flying Fish Carousel or the Wonder Coaster from the film can even produce unique ride items that become useful later in the game, so you'll always be inspired to build a bigger and better park!
One thing we really loved was that the game starts out simple, but the more you play, the more hands-on management and strategy is required. Will you choose to assign your characters to work a new ride or promote the popcorn stand?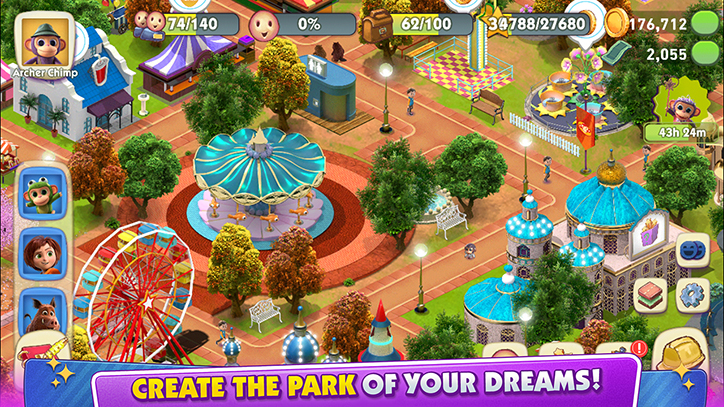 Complete Fun Quests:
As you attract more and more visitors, you'll unlock hundreds of quests and characters from the movie. Play through each of the quests to discover each character's unique storyline, level up your park, and satisfy guests.
Completing these tasks also earns you coins and XP, which you can use to upgrade rides and level up your park.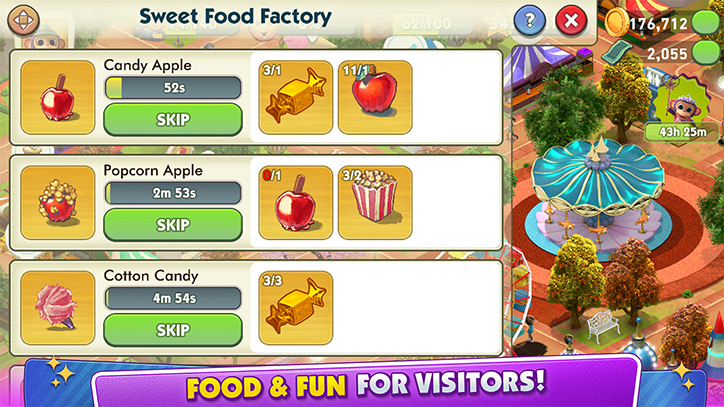 Cook and Create:
One of our favorite parts of the game was cooking up tasty treats for our visitors to enjoy.
Using the candy, apples, popcorn, and other items produced by your concession stands, you can use the Sweet Food Factory to combine those ingredients to create even better snacks. These treats aren't just fun to make, though. You can sell them for more money in the Marketplace and tap into your entrepreneurial spirit!
Park-goers pay more for the cooked snacks than the regular foods, so you'll always want to be crafting and cooking.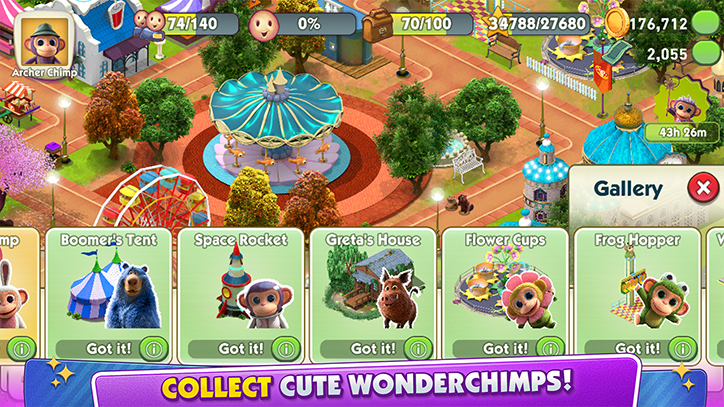 So Much to Explore and Unlock:
In Wonder Park: Magic Rides, you aren't just building and managing a theme park, you're also solving a mystery! As you unlock each new area, you'll clear away the mysterious "darkness" that has taken over the park and help June and her friends restore magic and life to Wonderland!
If you're a collector at heart, you'll love collecting the adorable Wonder Chimps from the movie. Be sure to watch out for those pesky Chimpanzombies! They're out to destroy all of your park creations.
Ready to play? Wonder Park: Magic Rides is now available for FREE on iOS and Android devices.
While you wait for the game to download, check out our interview with Brianna Denski who stars as the voice of June in Wonder Park!