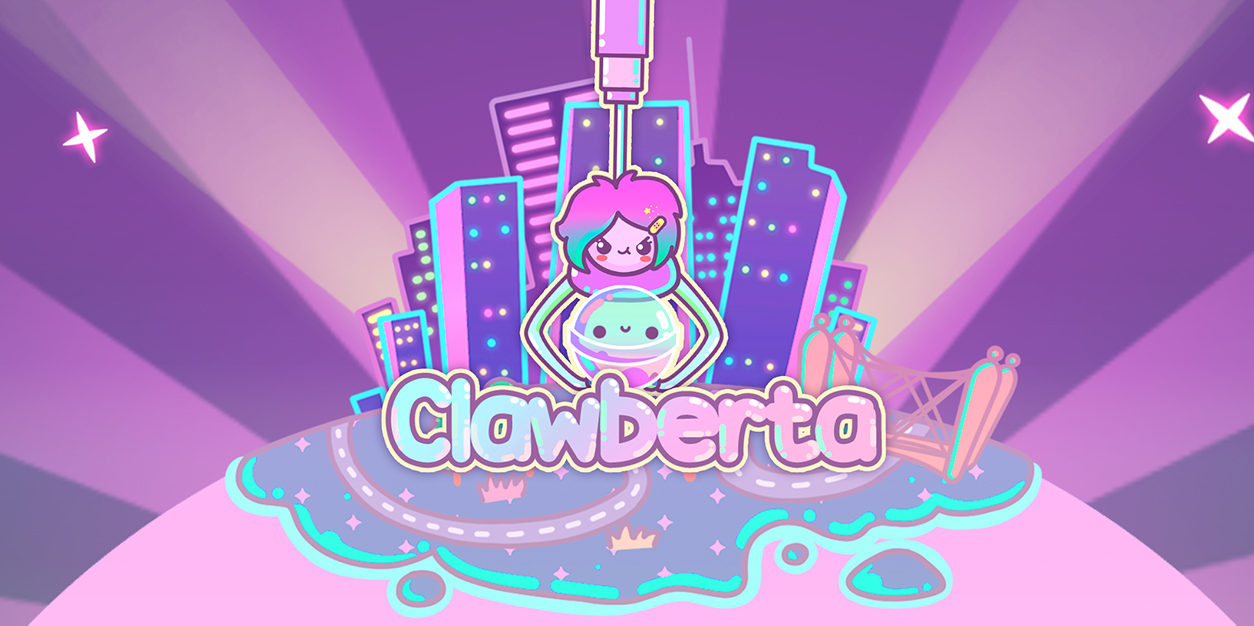 Here's Why You'll Love Playing Clawberta
NOTE: We received a complimentary review code for Clawberta as well as in-game currency from HyperBeard in exchange for a fair and honest review. All opinions are our own; we were under no obligation to give a positive review.
Clawbert fans, get excited! Clawberta has arrived in radical 80's style and she's brought her sassy attitude along for the ride. While Clawbert brought adorable sweetness and pastel vibes to the world of claw machines, Clawberta packs a punch of vibrant neons and arcade nightlife. Think of her as Clawbert's edgy older sister!
Even if you've never played Clawbert, you NEED to check out Clawberta. Here's why we think it's a must-play!
Our Clawberta Review:
Pocket-Sized Crane Game Fun:
What is Clawberta? Take that feeling you get when dropping a quarter into one of those surprise toy machines and combine it with the thrill of playing an arcade claw machine. If live for claw games and have a love of collecting blind box toys, Clawberta is pretty much your dream game come to life.
The gameplay is literally the same as the claw machines you find at any boardwalk arcade without having to spend your hard-earned quarters. Use the joystick to move Clawberta around, then press the grab button to drop her down. She'll open up her claw arms and grab the nearest toy capsule, coin, or gem.
If you grab a capsule, it will drop into the waiting area near the bottom of the screen. When the timer counts down, you'll get to open up your capsule and see which prize you got! Capsules, aka Gashapon, come in a variety of sizes and rarities and are filled with collectible toys and coins.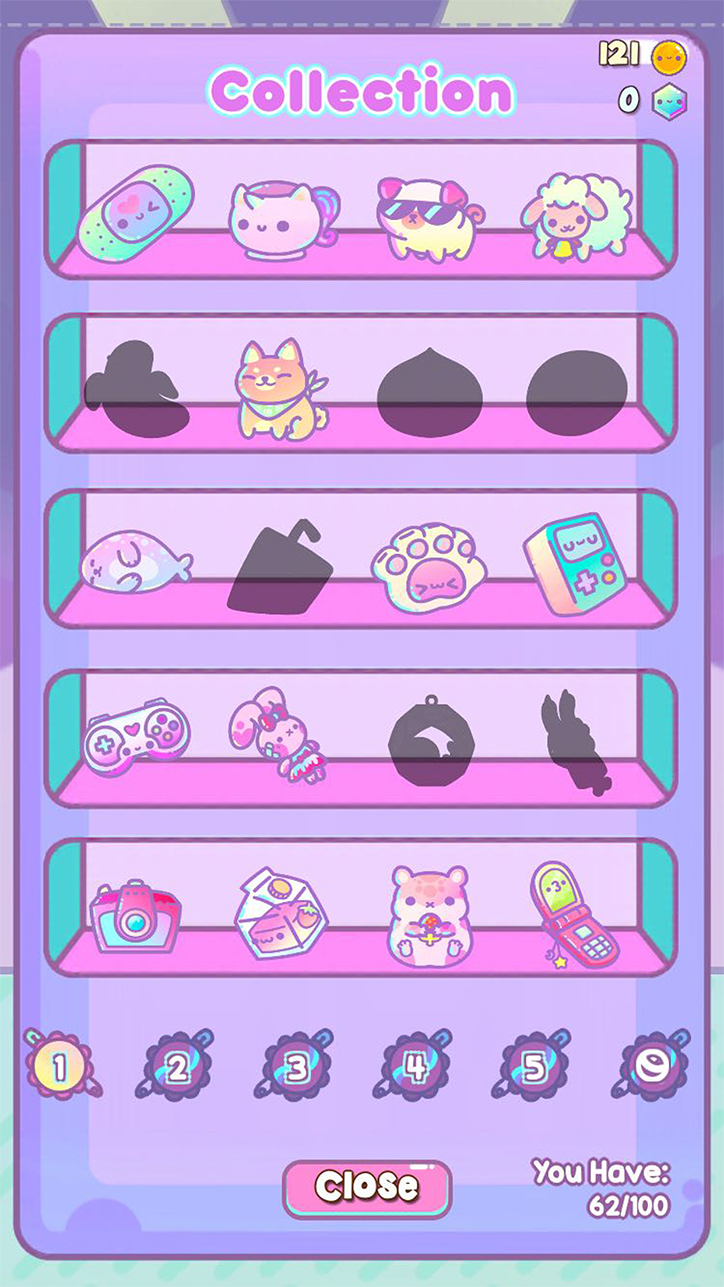 Hundreds of Toys to Collect:
Clawberta may be a brand new game, but it's a pretty full experience. There are already 100 toys to collect with lots more on the way in future updates.
Like Clawbert, with each new world you unlock within the game, you'll open up an entire new themed collection of toys to discover. From adorable plush to pop-culture references, opening up toys is always a blast and often come complete with silly puns.
Take your gameplay to the next level by using power-ups to speed up your wait time, double the size (and the prize), and more!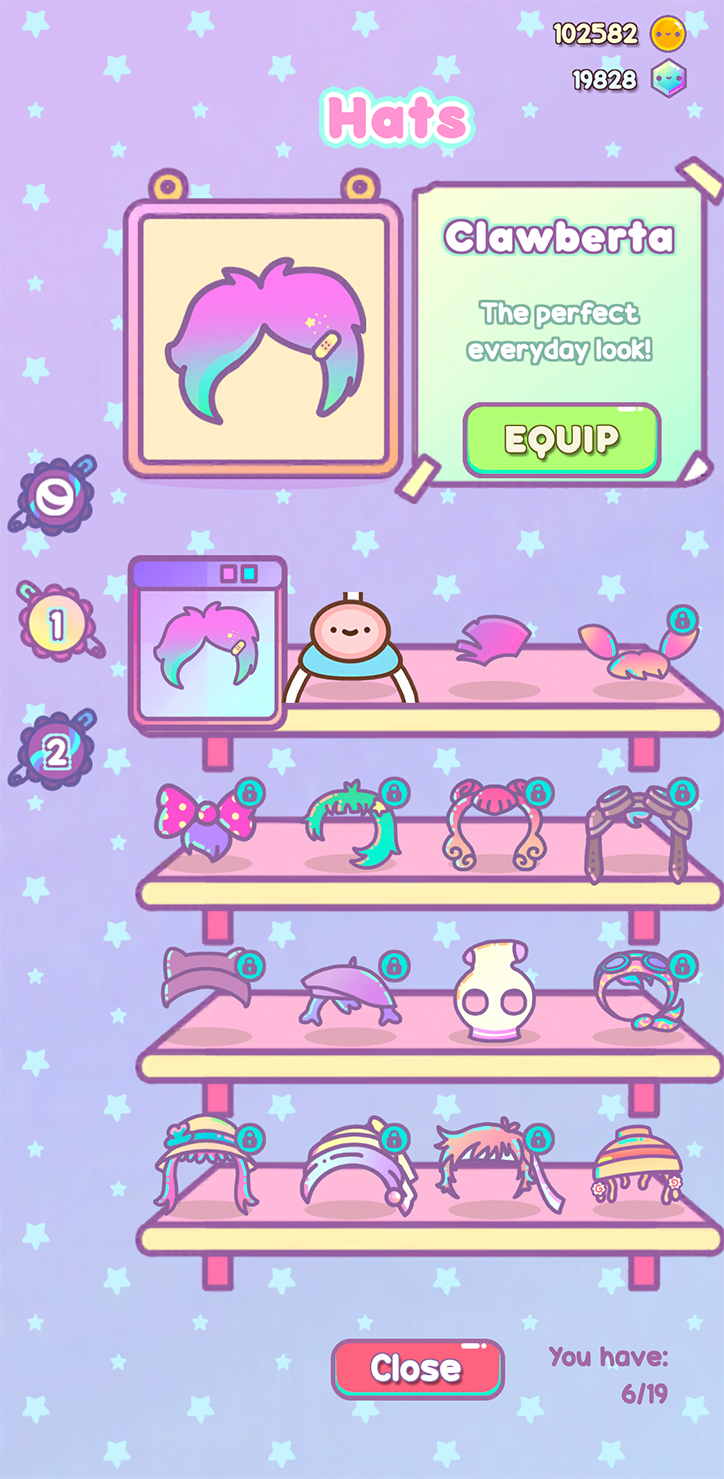 Fierce Hats and Hairstyles:
As with most HyperBeard titles, the two leading themes are collectibility and customizability. That's why you'll find lots of adorable hats and hairstyles you can use to dress up Clawberta.
Collect tickets via the daily spinner or use your gems to collect hats from the Hats Machine. Once you've unlocked a hat, it's yours to keep forever and you can change up Clawberta's style anytime you'd like.
Clawberta's hat collection includes everything from adorable hairbows to ramen bowls. There is even a way to transform her into Clawbert!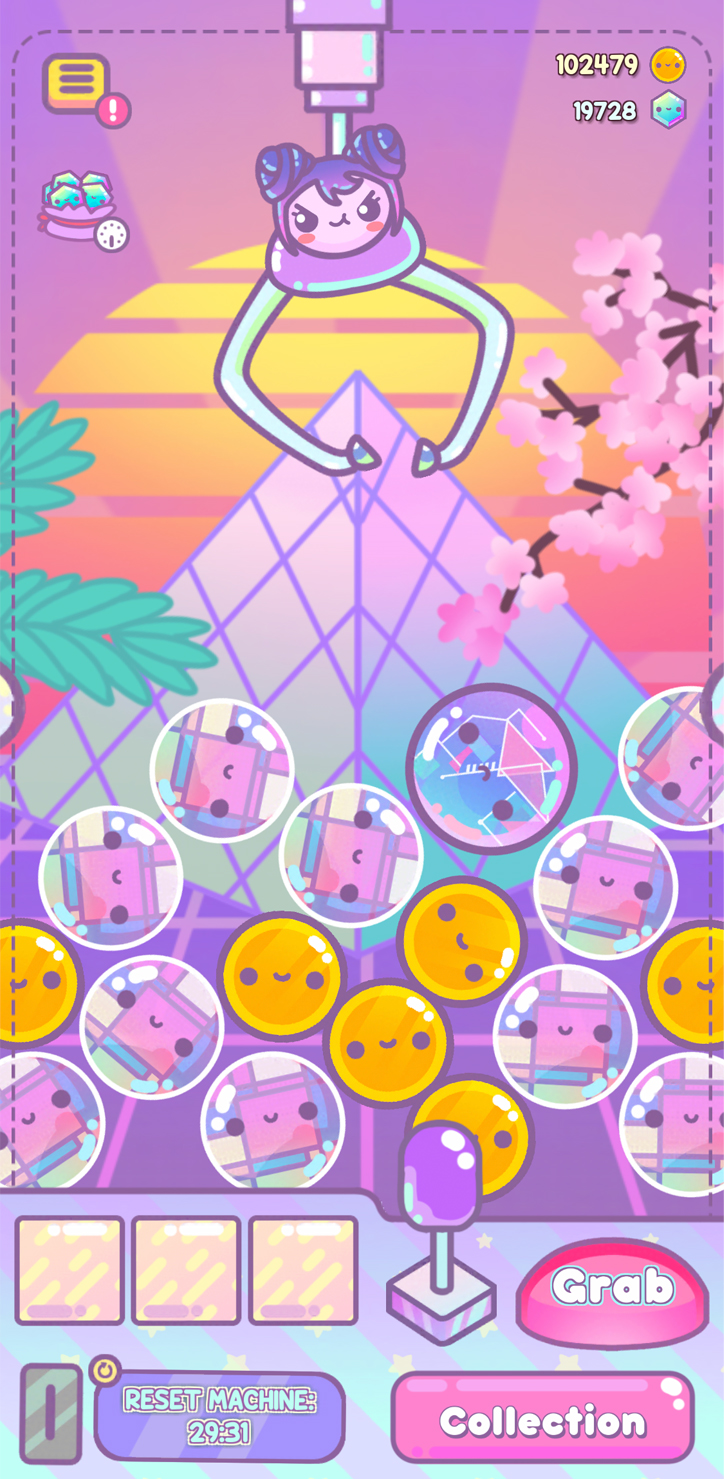 Always Something to Discover:
Completing the daily checklist and getting your daily spin reward will keep you coming back each day. Thankfully, there's lots to discover beyond the main claw game. Find puzzle pieces to complete intriguging puzzle images, unlock new worlds and machines to play in, and of course – complete your toy collections.
Even for gamers who have played Clawbert, we think you'll find that Clawberta feels like a whole new experience. We can't wait to see what's up next from HyperBeard and what's to come in future updates for Clawberta!
Ready to play? You can download Clawberta for free on iOS and Android devices. If you like Clawberta, be sure to check out Axolochi, Monkeynauts, and KleptoCats 2!