WEEKEND VIBES: Mason Wells Shares Which Avenger He'd Let Crash His Plans
Celebrate the weekend with your favorite stars in our new YAYOMG! series, WEEKEND VIBES! From late-night snack cravings to their dream party crashers, we're giving you a glimpse into their weekend plans.
WEEKEND VIBES is back, and today we're catching up with actor Mason Wells!
At just 11 years old, Mason is super passionate about his acting dreams. He's an award-winning actor and has received praise from directors about his work ethic and passion. As a science lover, he had a blast filming Emily's Wonder Lab on Netflix, doing experiments alongside author, engineer, and science communicator Emily Calandrelli. You can currently catch him in the CBS comedy series, How We Roll and in an upcoming family film called Furry Fortune about twins who discover their dog is shedding money and have to work together to rescue him from an evil kidnapper.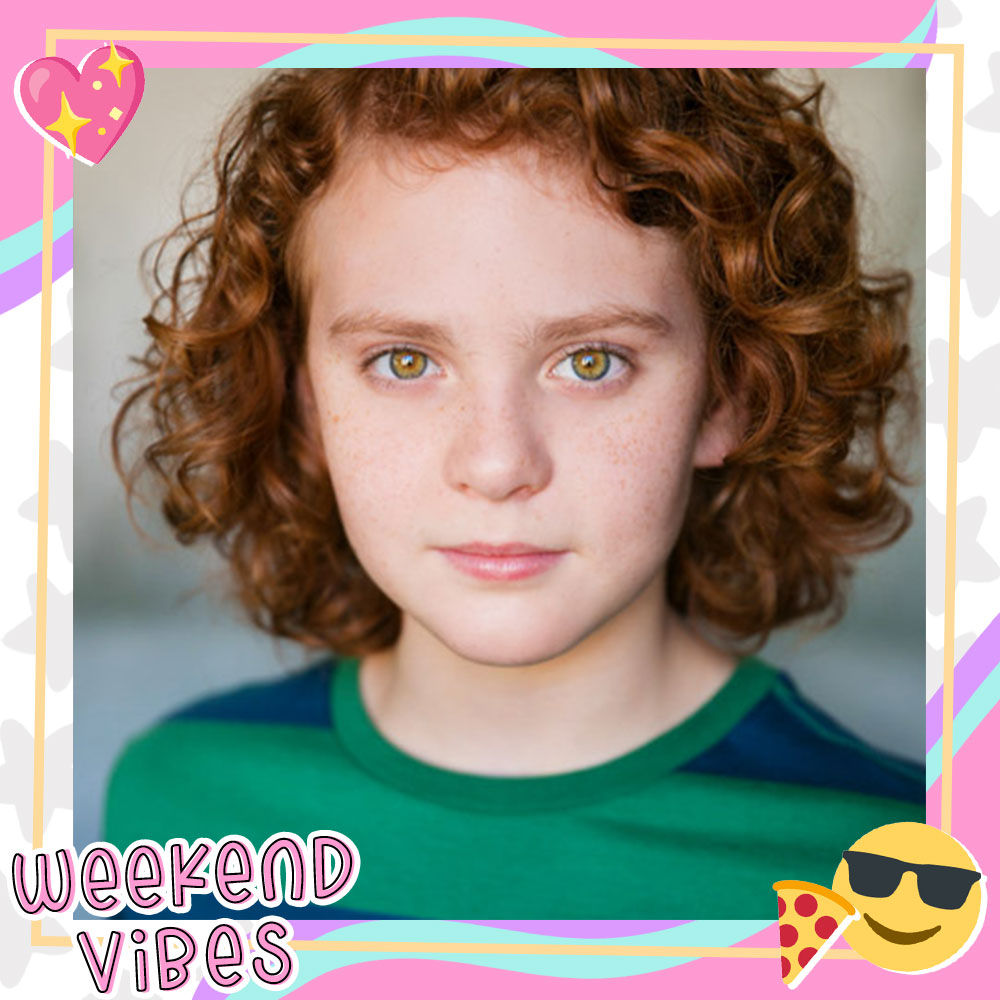 When he's not busy acting, Mason is a competitive tennis player and loves rock climbing, parkour, building LEGOs, and reading books.
Want to find out which Avenger he'd invite along for his wild weekend or which fantasy adventure series he reads to unwind? He's spilling the deets on all his weekend favs – read it below!
WEEKEND VIBES: Mason Wells:
PLAN YOUR WEEKEND:
GOING OUT OR STAYING IN?: Going out to a friend's birthday party.
KICK IT SOLO OR INVITE THE SQUAD?: Invite the squad!
WHAT'S THE PLAN?: The weekend of my dreams would be eating 10 gallons of ice cream every day, going scuba diving, and driving a golf cart. Also hitting up the roller skating rink, movie theater, and boba place!
PICK YOUR FIT: Reindeer PJs.
DREAM PARTY CRASHER: The Hulk, because we could smash everything in our path for fun!
WEEKEND ANTHEM: Dance Monkey and 7 Years.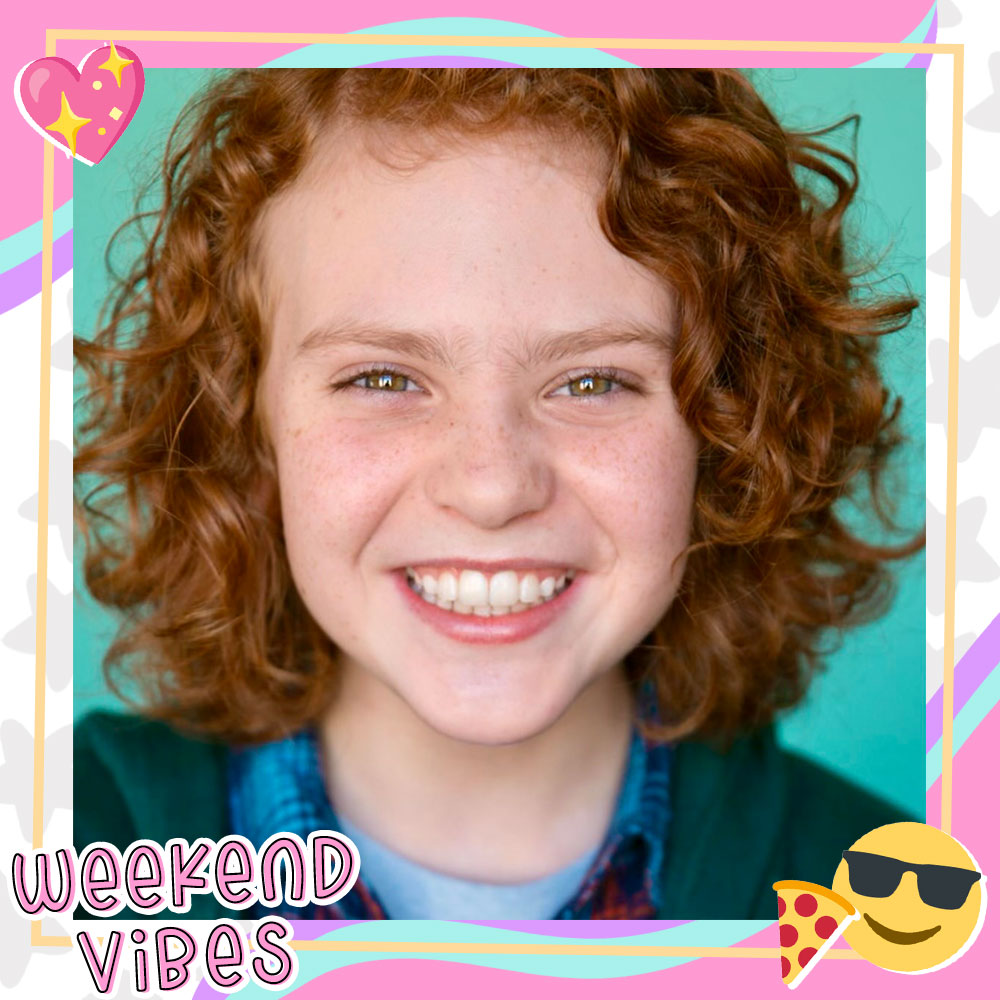 SNACK TIME:
BREAKFAST FAV: Eggs and bacon.
LATE NIGHT SNACK: A large bowl of cereal.
FAV PIZZA TOPPING: Pineapple and ham!
SWEET SIPS: Boba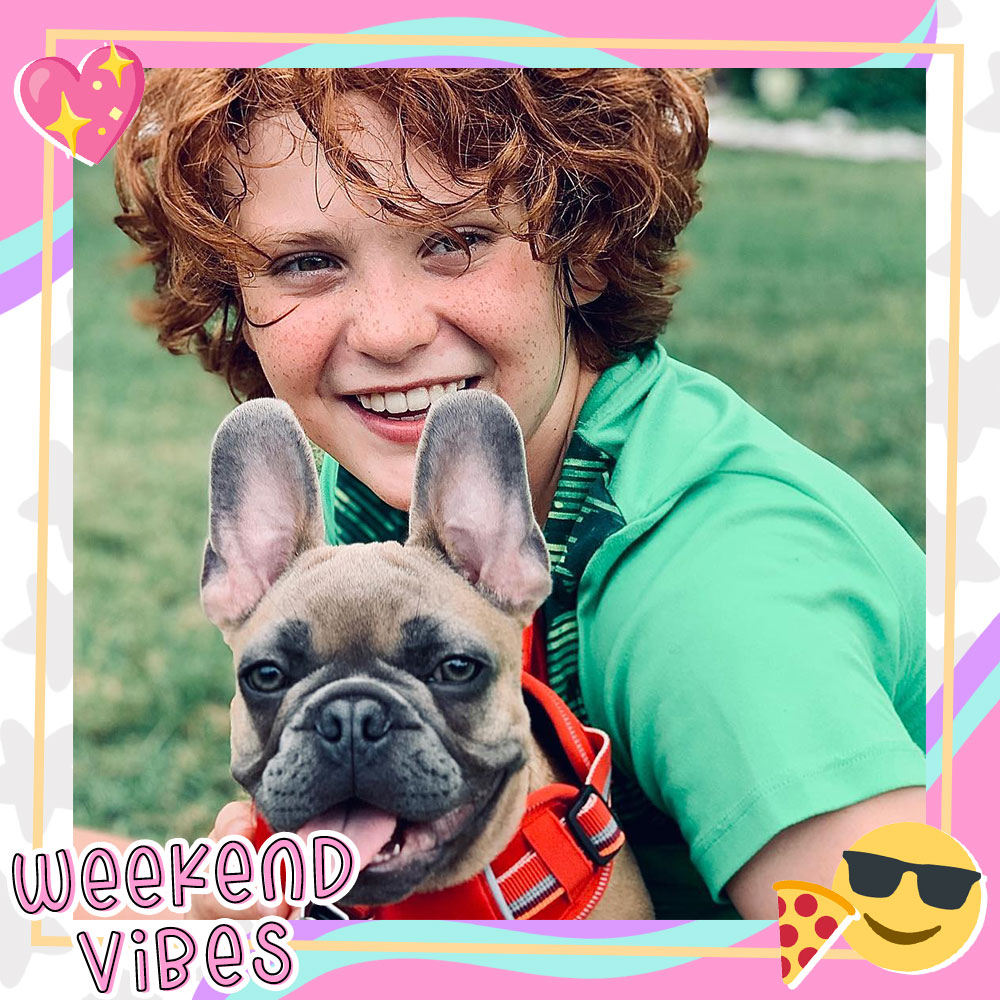 UNWIND:
SELF-CARE STYLE: Sleeping, sleeping, and sleeping.
WHAT ARE YOU READING?: The Warrior Cats series. It is about cats that live in clans.
FEEL GOOD SHOWS/MOVIES: The Goonies and Where The Wild Things Are.
GO-TO SHOWER BELT-OUT JAM: 7 years
MONDAYS ARE: New week…YAY! *sarcasm*
Want to find out how all your fav stars spend their weekends? Catch up on our WEEKEND VIBES series:
✨Bryson Robinson Dishes on a Weekend Filled With Rollercoasters & '80s Vibes
?Indi Star Plans a Mario Kart-Filled Weekend With the Squad
✨Mandy Corrente Shares Her Super Duper Dream Weekend