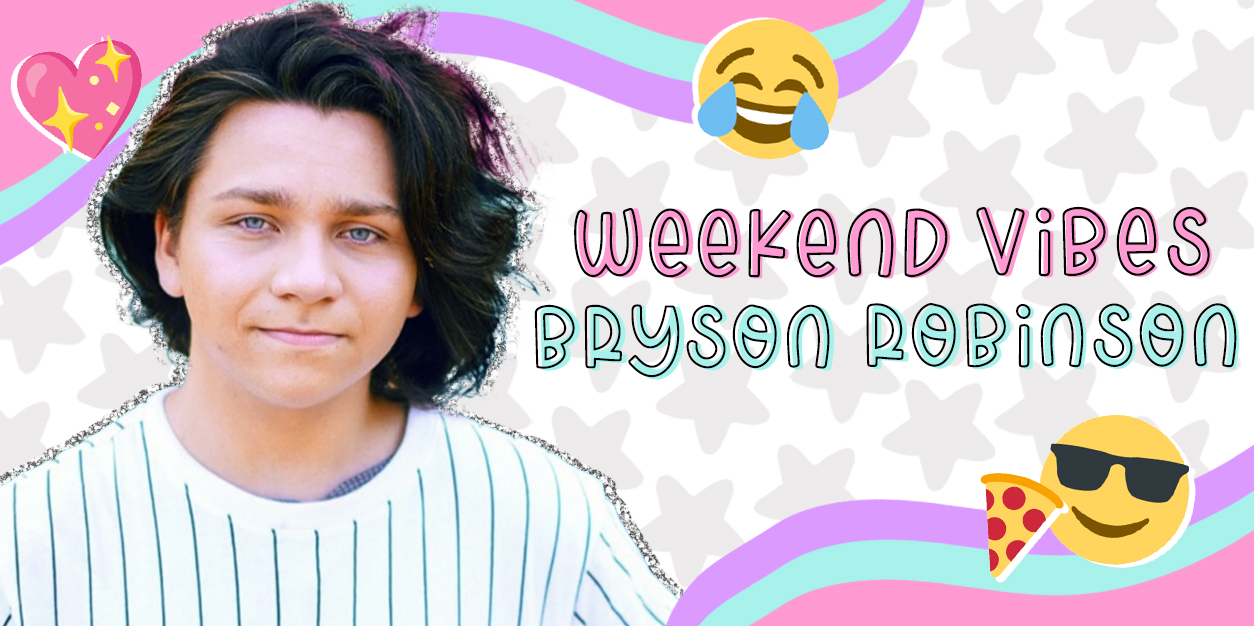 WEEKEND VIBES: Bryson Robinson Dishes on a Weekend Filled With Roller Coasters & '80s Movie Icons
Celebrate the weekend with your favorite stars in our new YAYOMG! series, WEEKEND VIBES! From late night snack cravings to their dream party crashers, we're giving you a glimpse into their weekend plans.
WEEKEND VIBES is back, and today we're catching up with life of the party and self-proclaimed theme park fanatic, Bryson Robinson!
You know Bryson best as Chris from the hit Brat series Mani, which just started its 6th season. This exciting new season levels up the drama and the LOL-worthy moments with a hilarious Freaky Friday-esque body swap between Brittany and Mani that you definitely don't want to miss! Bryson is always a scene-stealer as Chris, bringing mischievous energy and quirky flair to every scene he's in.
When he's not on set, Bryson is all about living it up and spreading good vibes. Whether he's kicking back with the squad at Sugar Factory like he did when he took over our Insta this weekend or hanging at Disneyland with his twin sister Brooklyn, Bryson is always ready for anything!
That's why we knew he'd be the perfect fit to share his weekend favs, and we're bringing them to you! Get to know Bryson Robinson as he shares the iconic '80s characters he'd let crash his plans, his go-to weekend style, and how he really feels about Mondays!
WEEKEND VIBES: Bryson Robinson: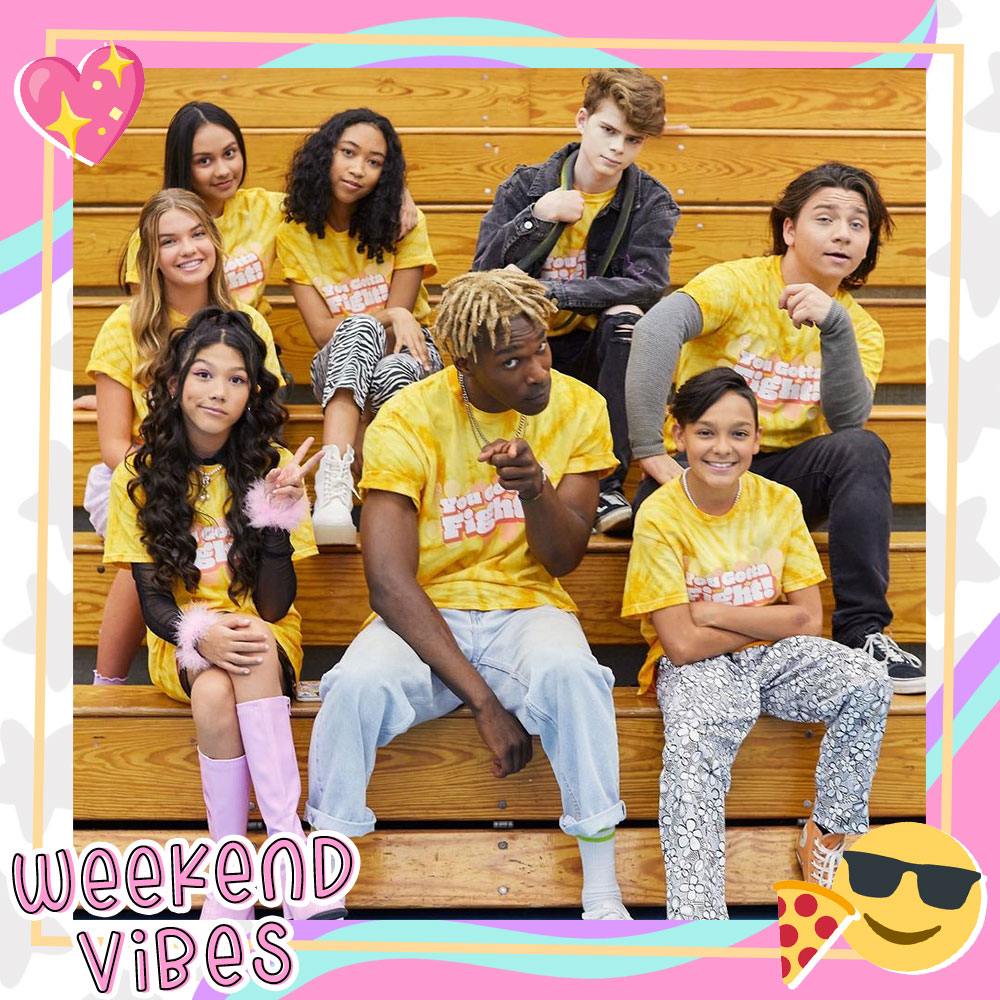 PLAN YOUR WEEKEND:
GOING OUT OR STAYING IN?: Going out!
KICK IT SOLO OR INVITE THE SQUAD?: Invite the squad.
WHAT'S THE PLAN?: A perfect weekend with the squad would be at a theme park riding coasters and eating theme park food!
PICK YOUR FIT: I love Hawaiian shirts and Hollister jeans.
DREAM PARTY CRASHER: John Bender from The Breakfast Club or Ferris Bueller from Ferris Bueller's Day Off.
WEEKEND ANTHEM: Queen's Radio Gaga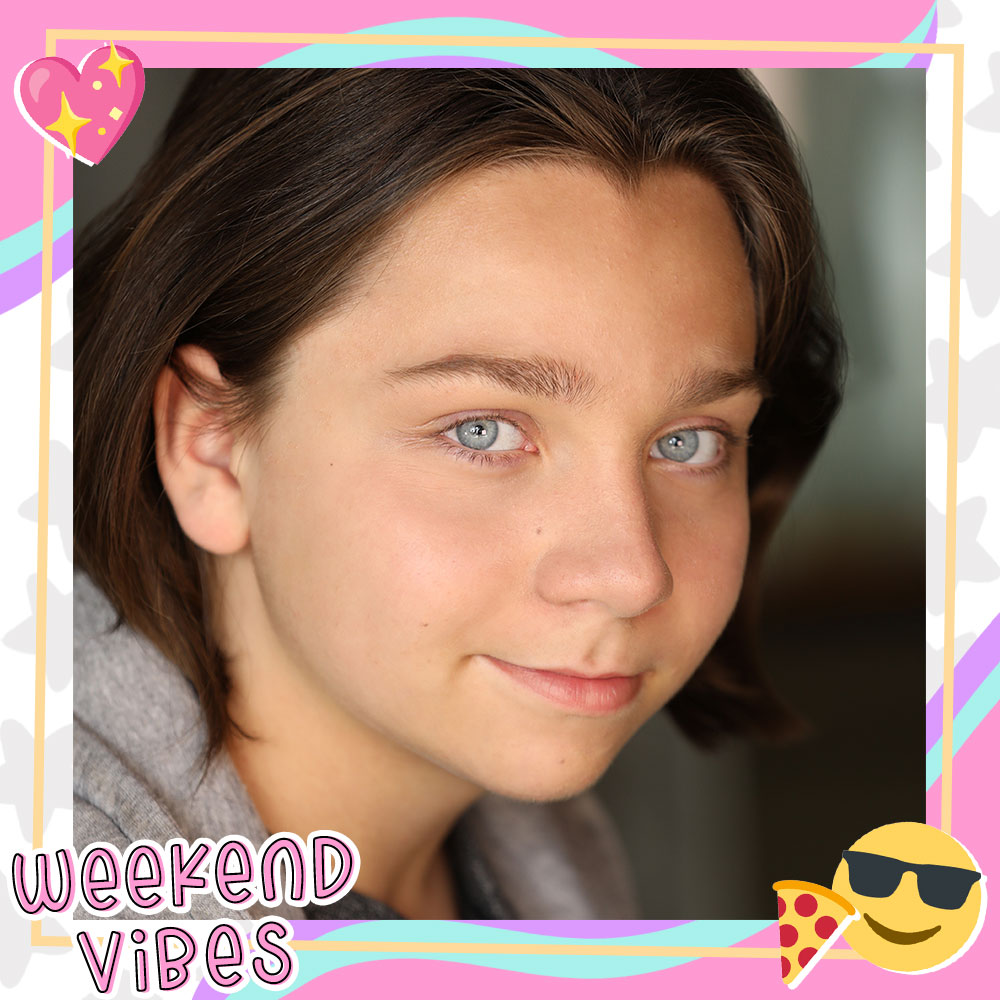 SNACK TIME:
BREAKFAST FAV: Chick-fil-A's Chick-n-Minis
LATE NIGHT SNACK: Reese's Cups!
FAV PIZZA TOPPING: Pepperoni Stuffed Crust
SWEET SIPS: I love cold Coca-Cola in a can. From Starbucks, I'd get a Venti Mixed Chocolate Milk with ice and whipped cream!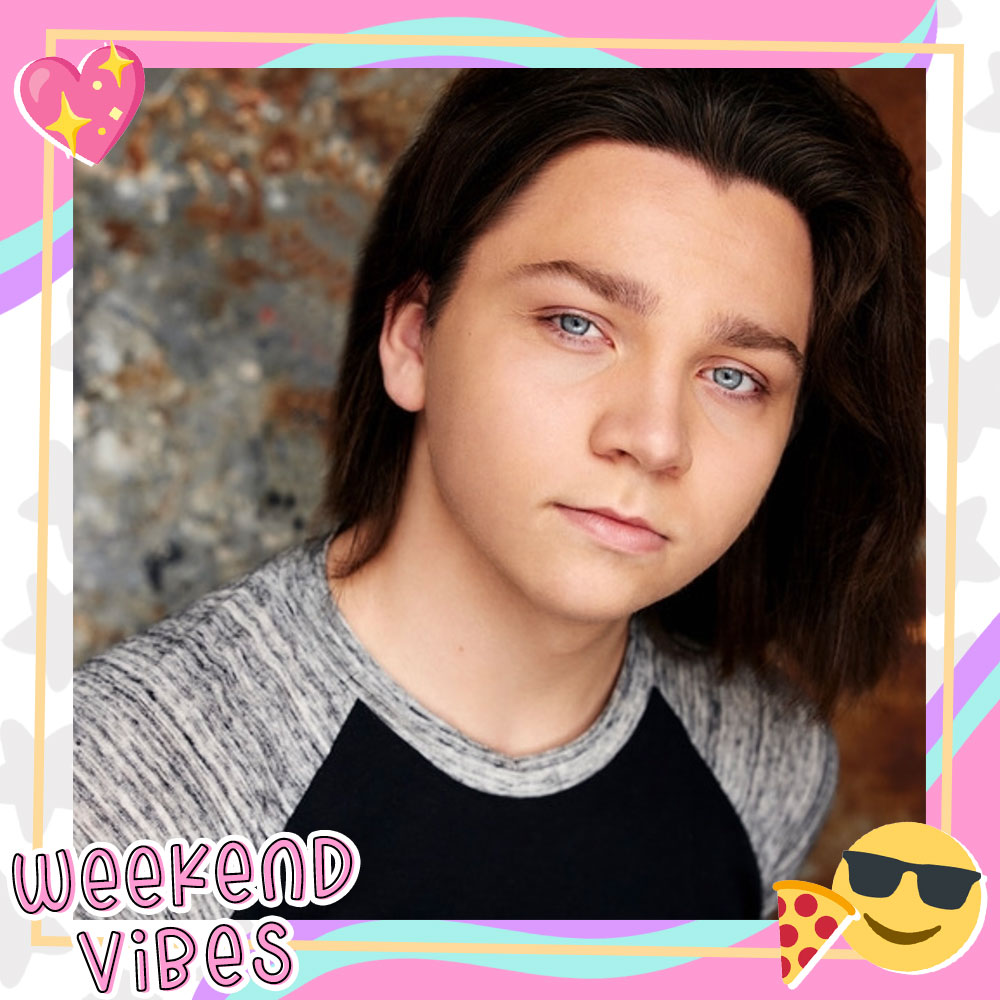 UNWIND:
SELF-CARE STYLE: Pool and hot tub time.
WHAT ARE YOU READING?: Jurassic Park
FEEL GOOD SHOWS/MOVIES: Raiders of the Lost Ark and SpongeBob
GO-TO SHOWER BELT-OUT JAM: Bohemian Rhapsody by Queen
MONDAYS ARE: Always better when you're on vacation!
All about those weekend vibes? Find out how actress and singer Indi Star loves to spend her weekends – click here!