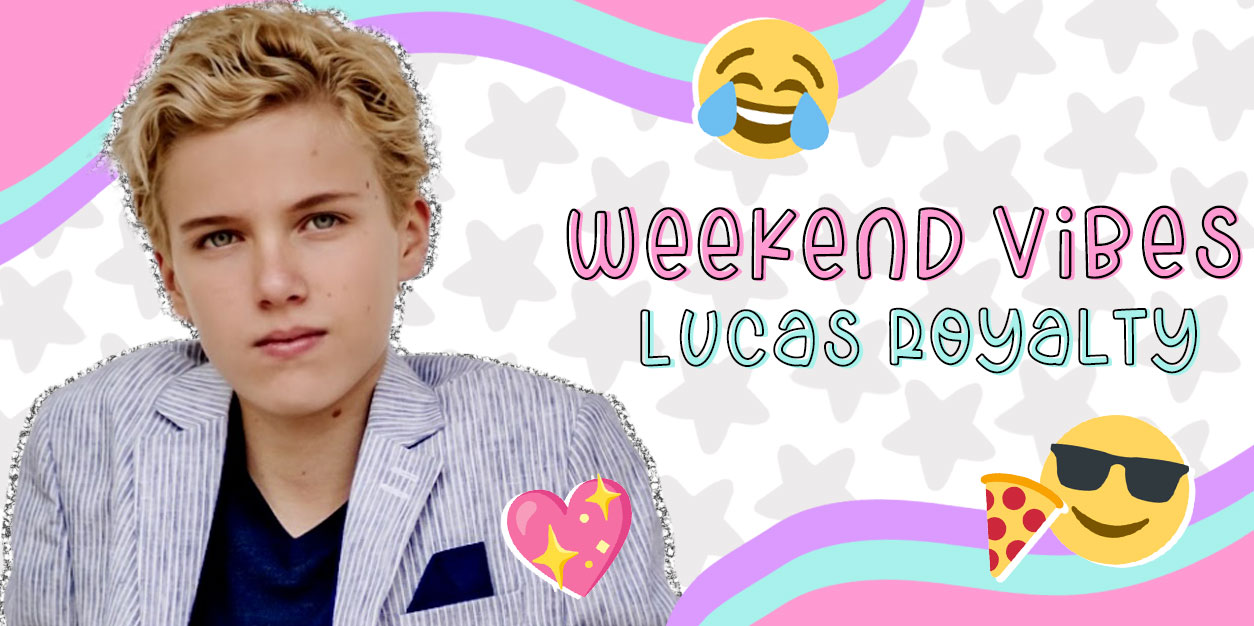 WEEKEND VIBES: Lucas Royalty Dishes on his Surf Chic Style and Dream Weekend in Mexico
Celebrate the weekend with your favorite stars in our new YAYOMG! series, WEEKEND VIBES! From late-night snack cravings to their dream party crashers, we're giving you a glimpse into their weekend plans.
WEEKEND VIBES is back, and today we're catching up with actor, model, activist, and influencer Lucas Royalty!
Lucas spent the summer traveling all over Mexico with his family, so it's no surprise to us that his dream weekend includes a quick jaunt back to re-live the fun! When he's not soaking up the sun and surf, he prefers a low-key weekend with friends filled with video games and movie marathons. Stylish and effortlessly cool, Lucas calls his aesthetic "surf chic", balancing casual comfort and dressed-up duds together to create his signature style.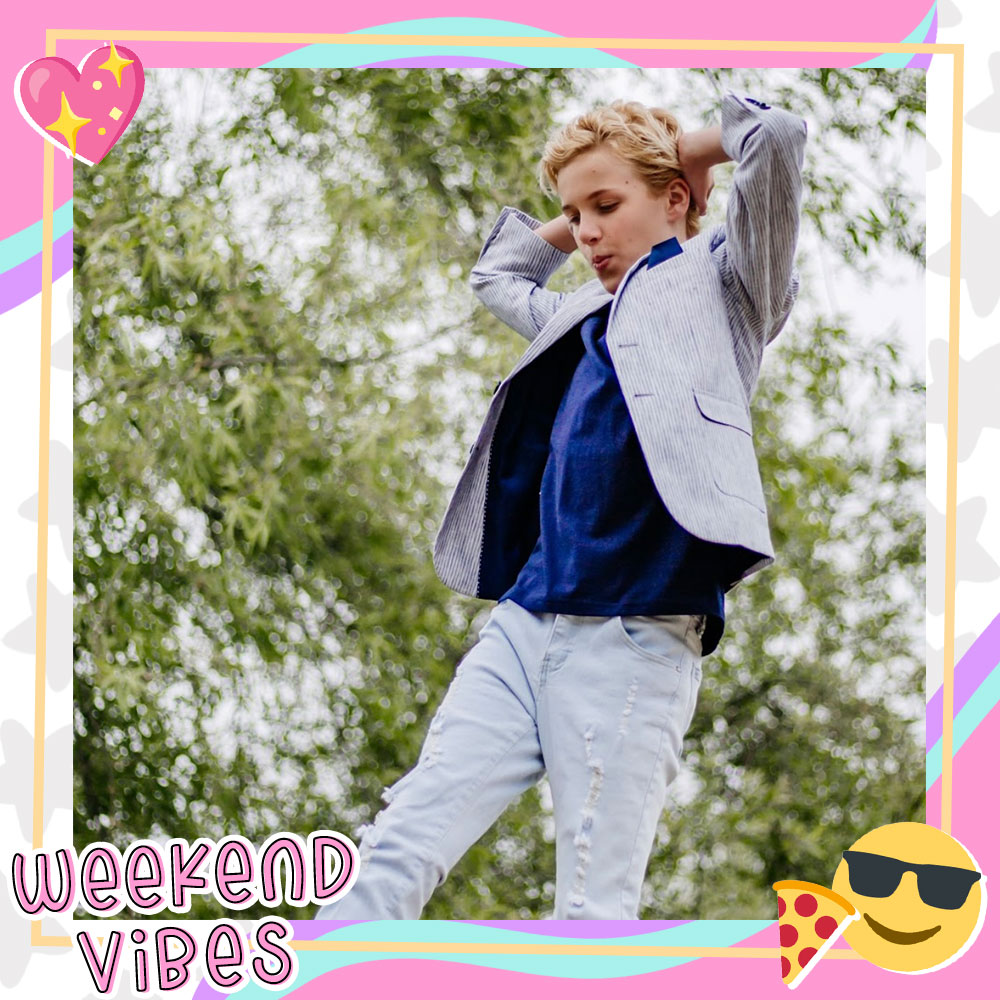 When he isn't on set of a new film or recording new music, Lucas is passionate about supporting causes he cares about. He uses his socials to raise money and awareness for everything from anti-bullying campaigns to feeding kids in need.
Want to find out which Friends star always makes him laugh and the artists he'd include on a playlist full of weekend anthems? He's spilling the deets on all his favs – read it below!
WEEKEND VIBES: Lucas Royalty: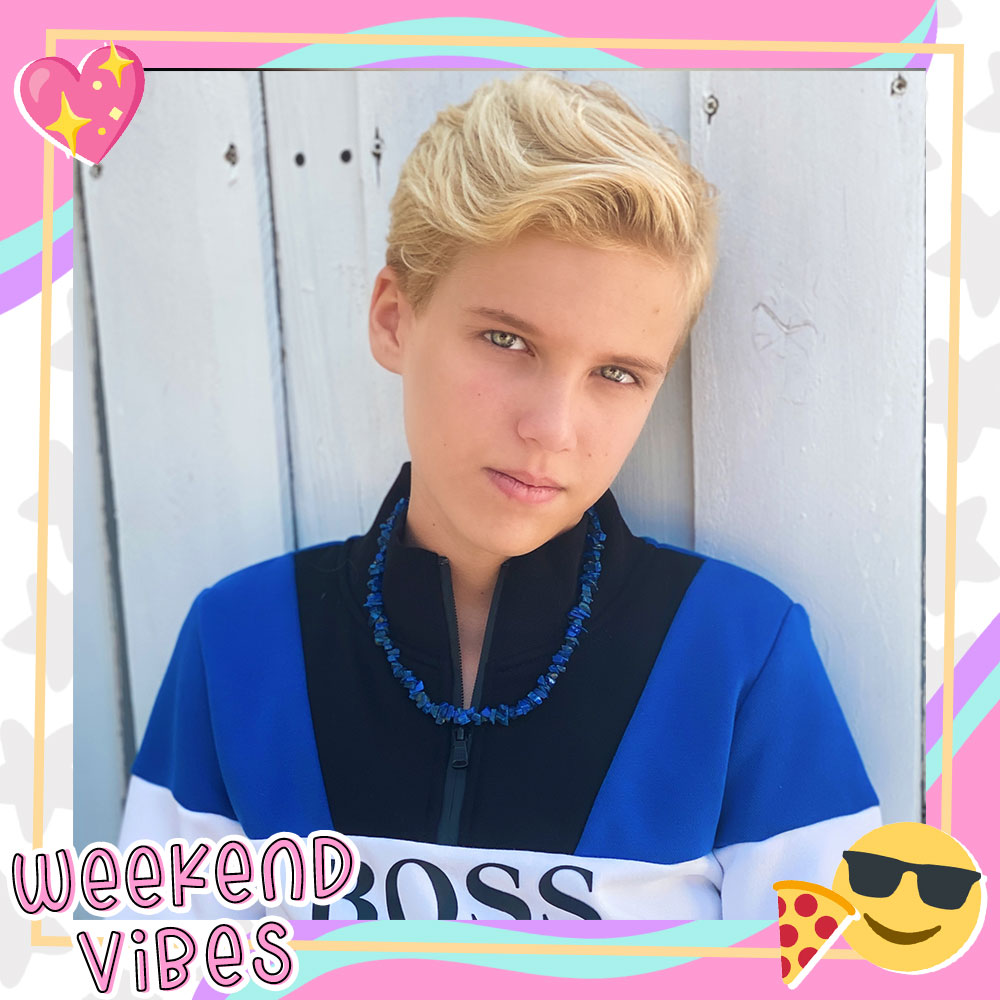 PLAN YOUR WEEKEND:
GOING OUT OR STAYING IN?: Hmmm…definitely a sleepover with my bestie! He's an actor too, then gaming, maybe going to a movie, and going out to dinner.
KICK IT SOLO OR INVITE THE SQUAD?: Invite the squad, but I like to keep my squad small – just close friends. But we always have the best time!
WHAT'S THE PLAN?: The weekend of my dreams is going on a quick trip to Mexico – like Cabo San Lucas and swimming, drinking virgin strawberry daiquiris, and surfing.
But I'm definitely also up for binging Stranger Things or gaming with my friends!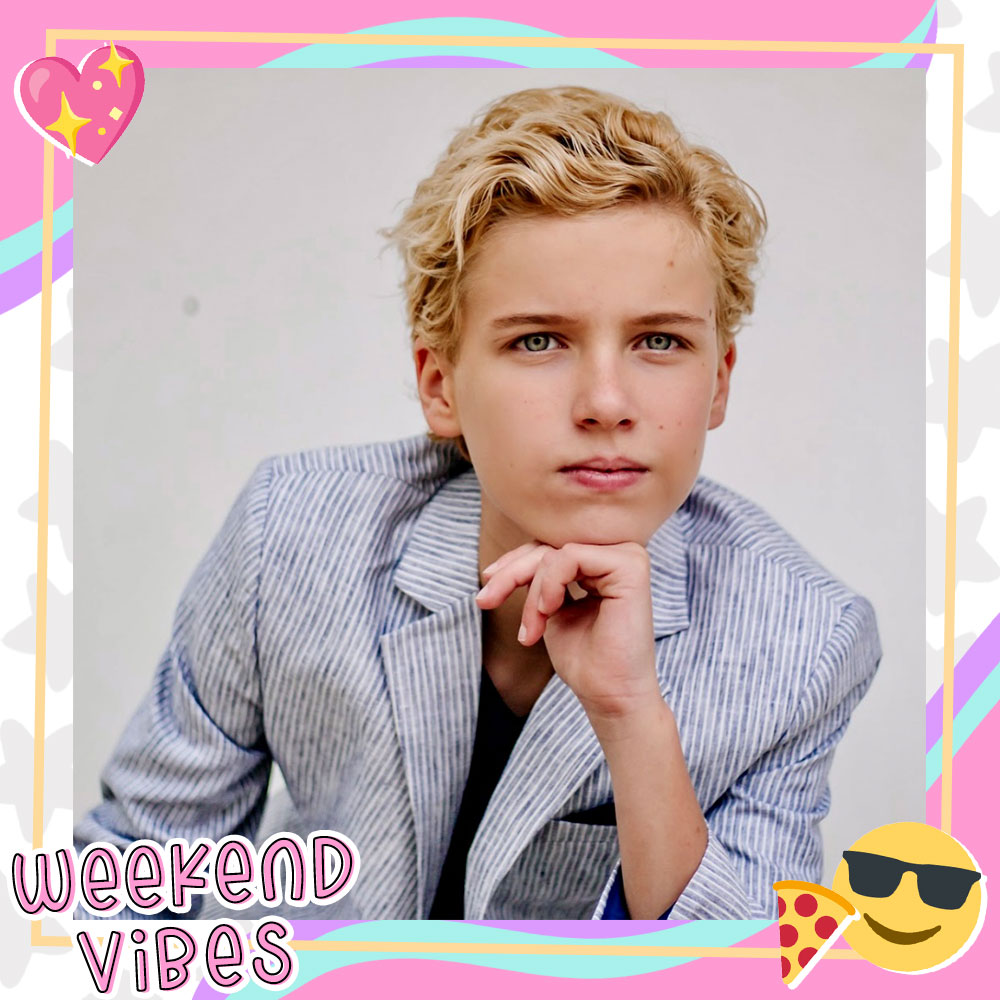 PICK YOUR FIT: I have my own style that I call surf chic. Usually, I'll wear Joe's Jeans with a tee from Molo or Hugo Boss and pair it with a blazer and some limited edition Air Jordans or Custom Vans. I love Appaman and Leo and Zachary for suits as well as Burberry.
DREAM PARTY CRASHER: Definitely Jennifer Aniston, LOL! I know she's not really my age, but she makes me laugh so hard, and I love her.
I think I'd also want to hang out with Millie Bobbie Brown, Hendrix Yancey, and Ryan Reynolds. They all seem to have a similar personality to mine but in 3 different ways. I definitely can relate to the characteristics that each one has. I know, totally random!
WEEKEND ANTHEM: Ha! I am even more random at my song choices. I love anything from The Weeknd and Drake (obviously the clean versions), but I love Lady Gaga, Dua Lipa, Billie Ellish, and John Mayer too. All over the place with my musical interests. I even listen to opera!
Oh, and I actually have a few songs of my own that I made that I'm in the process of recording! Stay tuned!
SNACK TIME:
BREAKFAST FAV: So, lately I'm addicted to mixed berry Chobani and chocolate Kashi cereal mixed together in a bowl. But every time I go to the store they don't have my flavor of Kashi! This week my mom found that Amazon had a secret stash and bought me a ton of boxes!
LATE NIGHT SNACK: Popcorn with lots of butter and chips and salsa!
FAV PIZZA TOPPING: Pepperoni and sausage, definitely.
SWEET SIPS: I love Sunny Delight and Slurpees!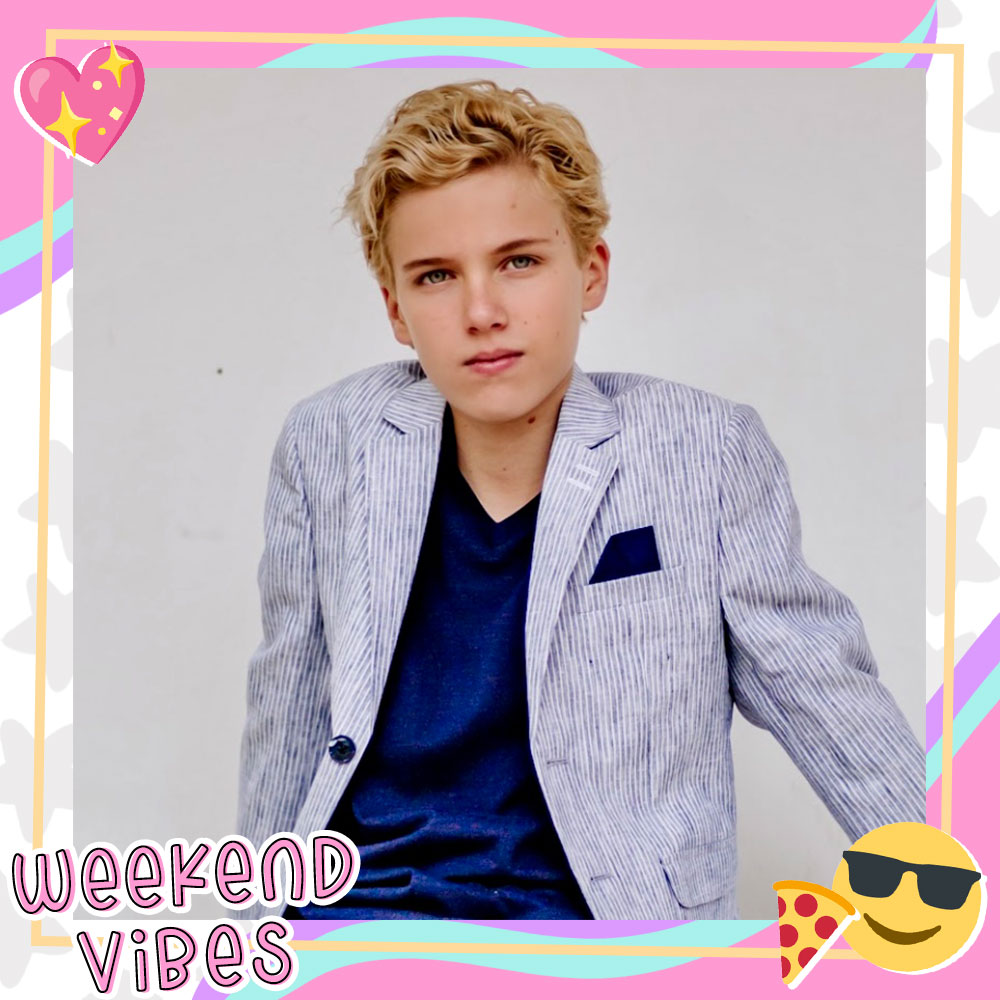 UNWIND:
SELF-CARE STYLE: I have a pool in my backyard and I love to swim or sit in the jacuzzi. I also love shopping and going out to dinner!
WHAT ARE YOU READING?: I have a summer reading list for my school so right now I'm reading Animal Farm and The Staircase. I'm about to start Where the Crawdads Sing.
FEEL GOOD SHOWS/MOVIES: Definitely Friends and Stranger Things. I've seen every episode of Friends about 10 times. But right now it's all about Stranger Things!
GO-TO SHOWER BELT-OUT JAM: Blinding Lights by The Weeknd
MONDAYS ARE: In the summer they are awesome but during school they kind of stink. But it's also a new week of opportunities – it depends on my mood when I wake up I guess!
Want to find out how all your fav stars spend their weekends? Catch up on our WEEKEND VIBES series:
✨Bryson Robinson Dishes on a Weekend Filled With Rollercoasters & '80s Vibes
?Indi Star Plans a Mario Kart-Filled Weekend With the Squad
✨Mandy Corrente Shares Her Super Duper Dream Weekend