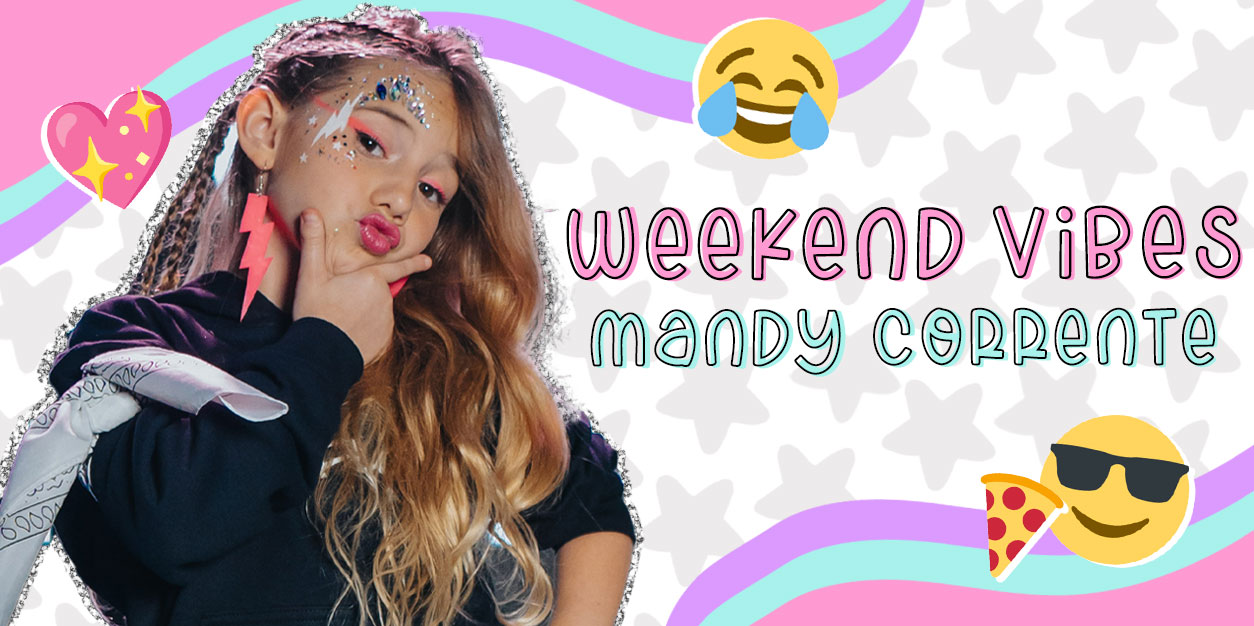 WEEKEND VIBES: Mandy Corrente Shares Her "Super Duper" Dream Weekend
Celebrate the weekend with your favorite stars in our new YAYOMG! series, WEEKEND VIBES! From late-night snack cravings to their dream party crashers, we're giving you a glimpse into their weekend plans.
WEEKEND VIBES is back, and today we're catching up with singer, dancer, and influencer Mandy Corrente!
Mandy recorded her first song at just five years old, and now at 8, she's dropping her catchy new single, Super Duper and bringing her electric energy and epic moves to life in this bilingual bop! If you love the song, you'll seriously love the music video, where Mandy sparkles as a dance teacher who shows her dance squad fierce new choreo as they prepare for a talent competition. You can check out HERE!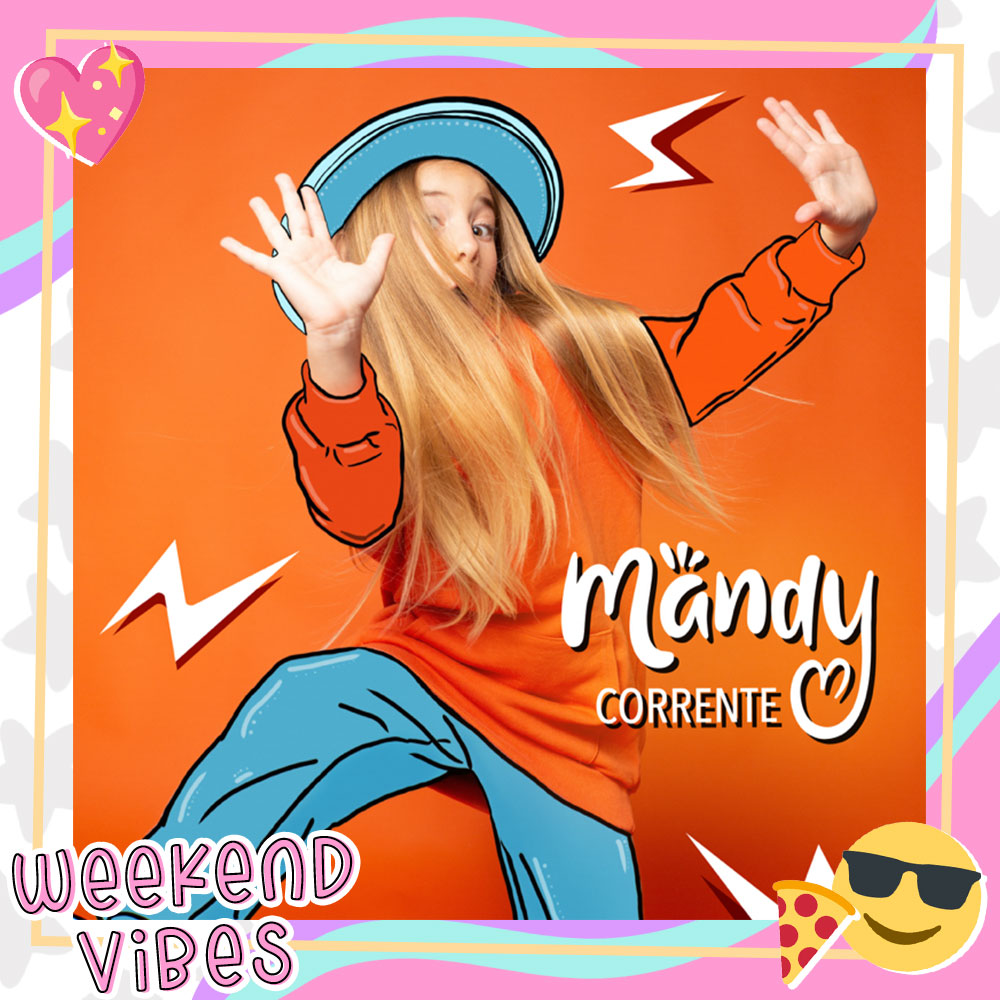 If it's not already clear from her music or her Insta feed, Mandy's vibe is all about having fun and spreading positivity, so it's no surprise that her dream weekend plans involve rollercoasters, TikToks with her biggest fans, and soaking up the Florida sunshine.
Want to find out which iconic singers she'd let crash her weekend plans or the Venezuelan dish loves to eat for breakfast? We caught up with Mandy Corrente about all her weekend favs – read it below!
WEEKEND VIBES: Mandy Corrente: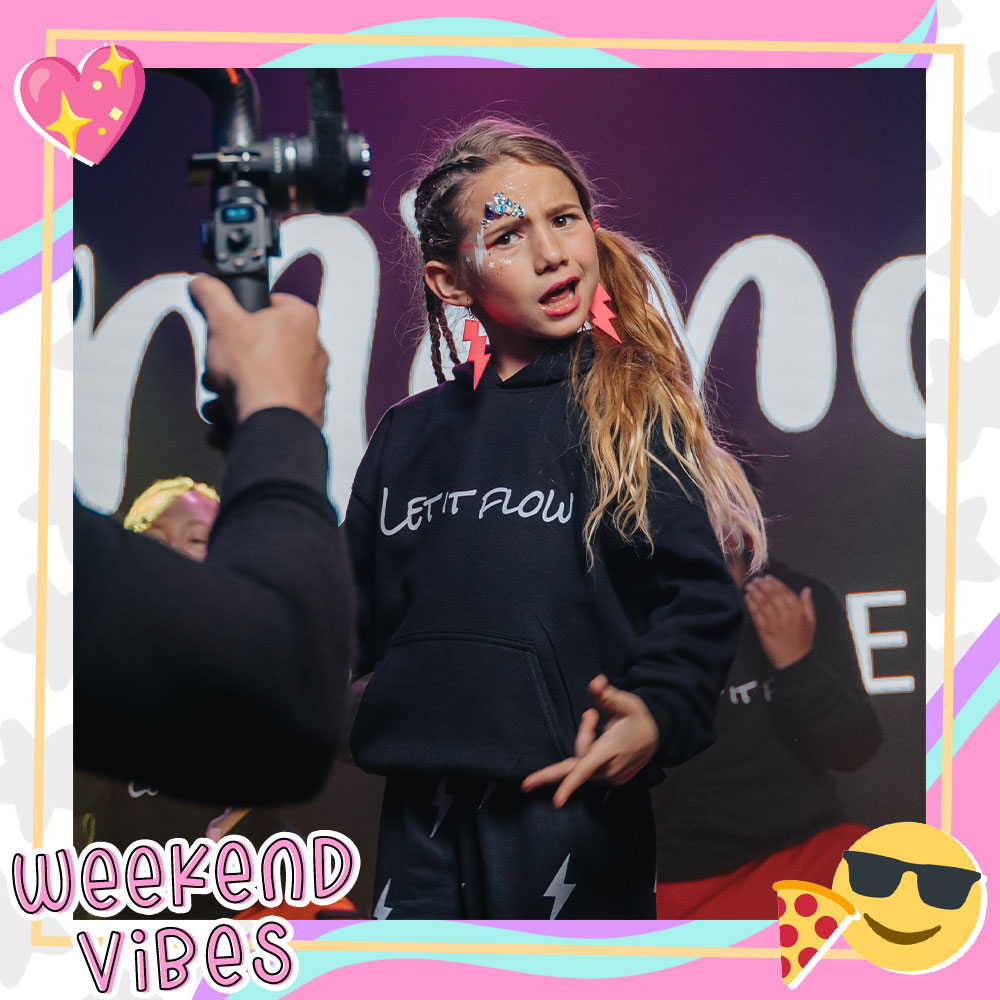 PLAN YOUR WEEKEND:
GOING OUT OR STAYING IN?: Going out.
KICK IT SOLO OR INVITE THE SQUAD?: Invite the squad!
WHAT'S THE PLAN?: My dream weekend would be cool and fun! We'd go to Bush Gardens Florida and ride all the roller coasters, then go to surprise fans and make TikTok's with them. Meeting my favorite celebrity would be amazing too!
PICK YOUR FIT: I am most likely to wear comfy pants, oversized hoodies, cute hats, and Nike's.
DREAM PARTY CRASHER: I would allow Shakira or J.Lo to crash my plans because they can teach me to be a better performer and they are super sweet!
WEEKEND ANTHEM: "We don't talk about Bruno, no, no!" I love all the songs from Encanto!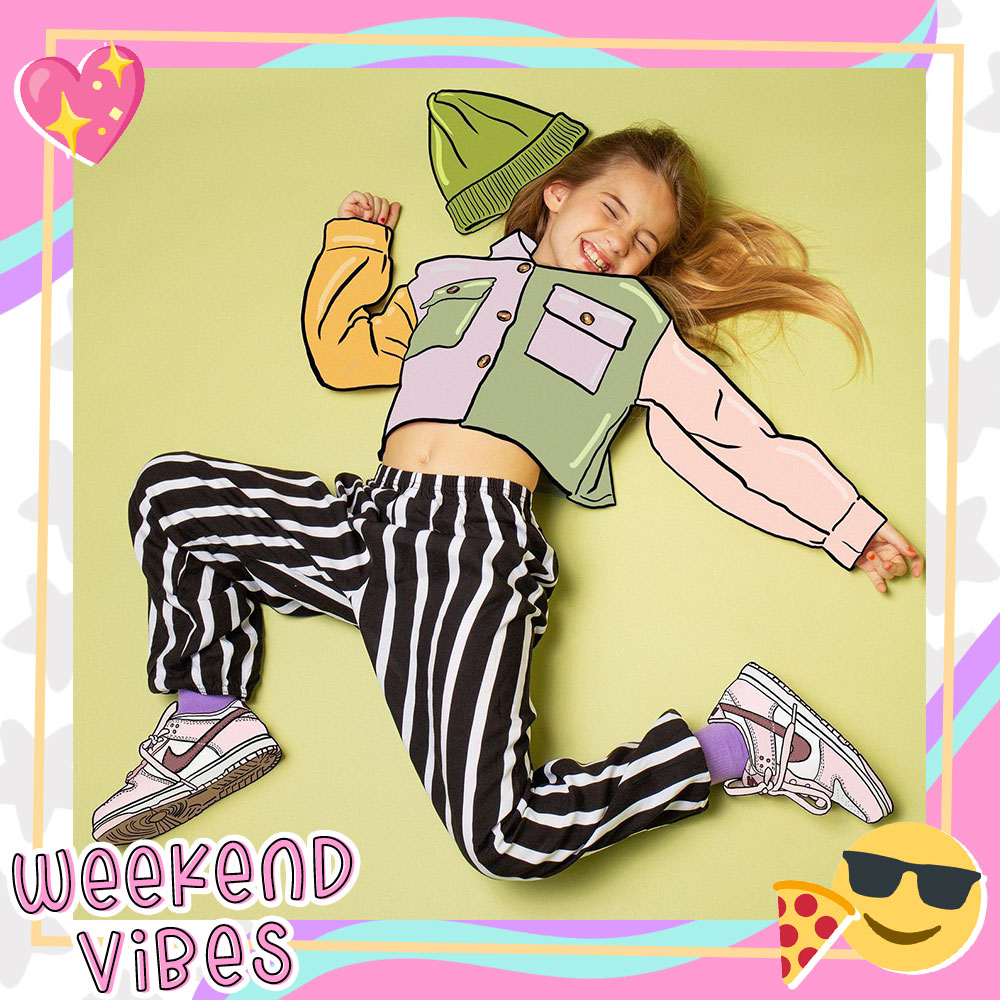 SNACK TIME:
BREAKFAST FAV: Arepas, a Venezuelan breakfast with white cheese.
LATE NIGHT SNACK: Nutella sticks 
FAV PIZZA TOPPING: Cheese!
SWEET SIPS: My go-to Starbucks order is an Açaí Strawberry Lemonade Refresher!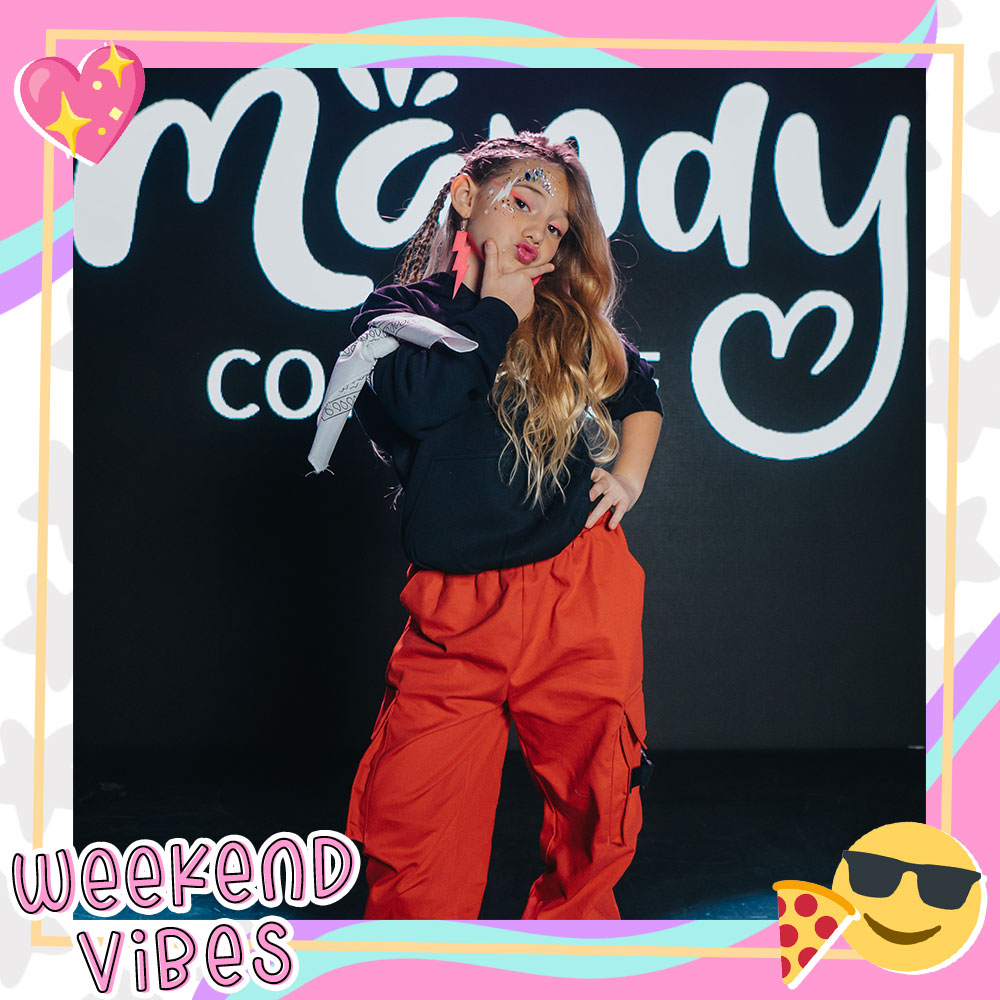 UNWIND:
SELF-CARE STYLE: Lots of perfume, lotions, and face masks!
WHAT ARE YOU READING?: I love to read stories about sisters.
FEEL GOOD SHOWS/MOVIES: Henry Danger
GO-TO SHOWER BELT-OUT JAM: I like to sing All Day in the shower.
MONDAYS ARE: Bad because I don't want to wake up for school.
Want to find out how all your fav stars spend their weekends? Catch up on our WEEKEND VIBES series HERE!