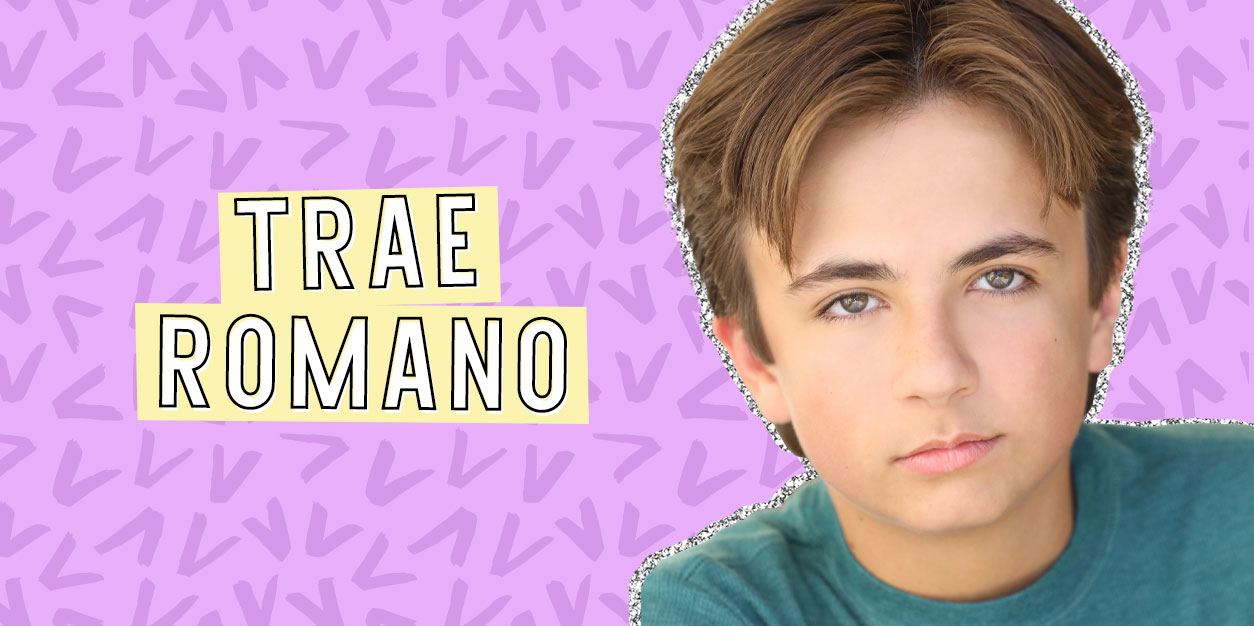 Trae Romano on Stargirl and his Passion for Writing
If you love watching superhero shows and movies, you likely recognize Trae Romano as Mike Dugan from the CW series, Stargirl!
We love Stargirl because not only is she a kick-butt superhero, but the show is super relatable. She may be discovering her hero roots, but she's also Courtney Whitmore, a teen girl settling into a new school and a new family. Trae stars as her stepbrother, Mike, and it's been interesting to watch their relationship grow stronger throughout the season. Thankfully, Stargirl just got picked up for a second season! We're definitely rooting for more sibling moments between Court and Mike as the story unfolds.
Trae shines as an actor, but his true passion is writing. He's always working on new story ideas and scripts and dreams of writing and directing his own project.
Get to know Trae Romano as he opens up about Stargirl, his love of writing, and his dream superhero squad!
Get to Know Trae Romano: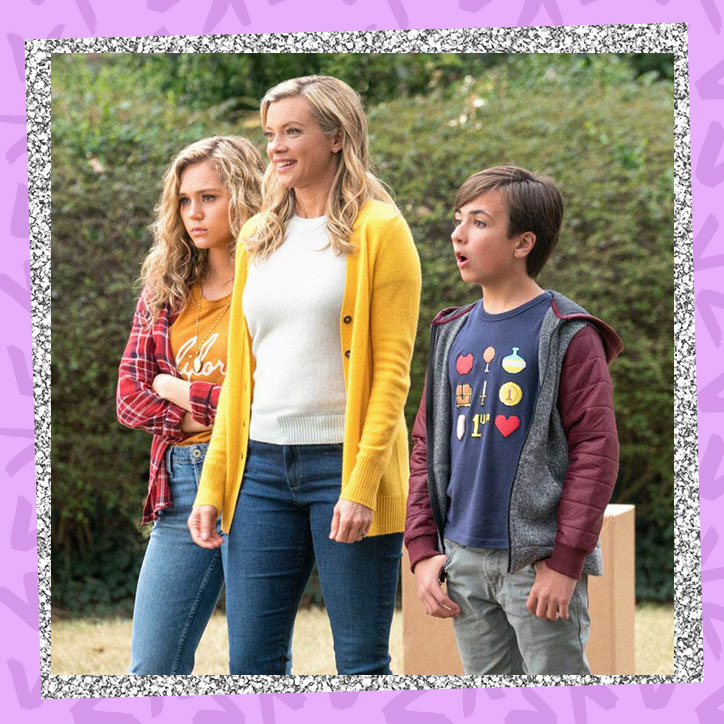 Tell us a little bit about Stargirl!

TRAE ROMANO: In a nutshell, Stargirl is about Courtney Whitmore, a young high schooler who moves from LA to a small town. She has to learn to navigate being in a new place, being a part of a newly blended family, and making friends while she also discovers that her real father might have been a JSA hero.

It's a story that brings a family perspective to a superhero show. Often times, similar shows only focus on the superhero aspect. Stargirl is different because you get to see more of the character's lives like family dinners, high school trials and tribulations, and football games, plus all of the action that this unlikely group of four kids brings to the table. It really has something for everyone.
What do you love most about working on the show?

TRAE: I'd be lying if I said just one specific thing. I love everything about it. I love the cast, crew, all of the people behind the scenes. I love the closeness we all share.

I particularly enjoy how important this show is to our showrunner and creator, Geoff Johns. It made us all work harder, and we have an emotional connection to it. The cohesiveness is visible, just a great energy all of the time.
Stargirl just got picked up for Season 2! What are you looking forward to headed into the new season?

TRAE: I'm looking forward to seeing the relationship between Courtney and Mike develop. They started out a little shaky and throughout this season, they grow closer. It will be interesting to see if Court lets Mike be more involved in her life.

Let's face it, Mike is growing up so I think watching his character grow will definitely impact the storyline. I'm happy that he will be confided in more throughout Season 2.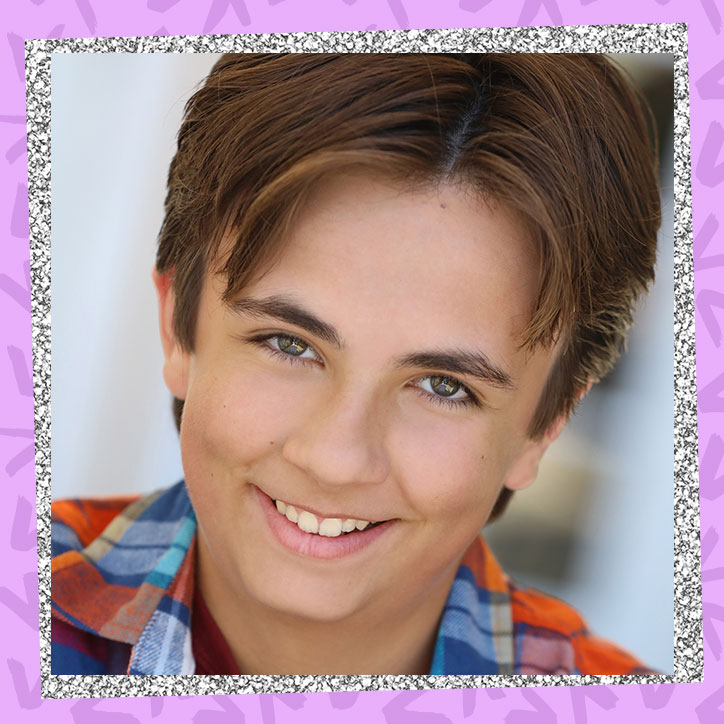 If you could assemble your own superhero squad, who would you recruit and why?

TRAE: Deadpool, Tony Stark, and Shazam. All of them are cool dudes with awesome powers, but also good people and very funny!
Share your all-time favorite…

TRAE: BOOK: Blowing the Bloody Doors Off by Michael Caine

MOVIE: I have too many to narrow down. Here's my list: Boy, Chef, Do the Right Thing, The Descendants, Lost in Translation, Made, The Life Aquatic with Steve Zissou

TV SHOW: The Sopranos
Who are some of your acting influences?

TRAE: I have a few: Alan Alda, Tom Hanks, Ron Howard, Bill Murray, Timothee Chalamet, Luke Wilson, and Taika Waititi.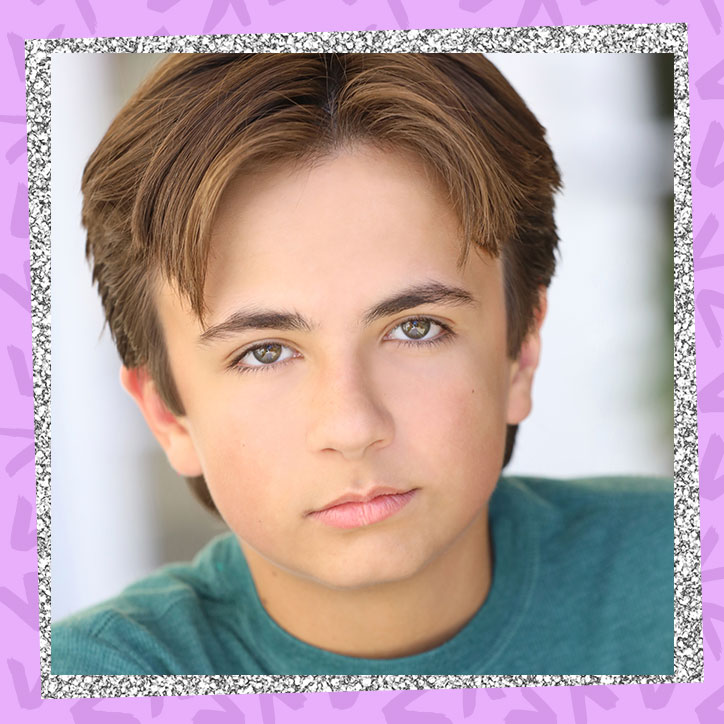 What are you most passionate about?

TRAE: Writing is my passion. I have other hobbies like playing guitar, skateboarding, and gaming, but writing is what I am constantly thinking about and spend most of my downtime doing.

My favorite thing to do is write. I write a lot. I have about four scripts that I've either written with my co-writer in Mexico or written solo. My head is always full of ideas for movies and shows.
What is your biggest dream/goal for the future?

TRAE: I'd say my biggest dream is to write and direct my own project.
Do you have any advice you'd like to share with your fans?

TRAE: Never give up, and even if it seems impossible, dream big. You just never know; things have a way of working out.
Can't get enough teen superheroes? We think you'll love ANTI/HERO and Primer, two brand new graphic novel starring empowering female heroes from DC Kids!