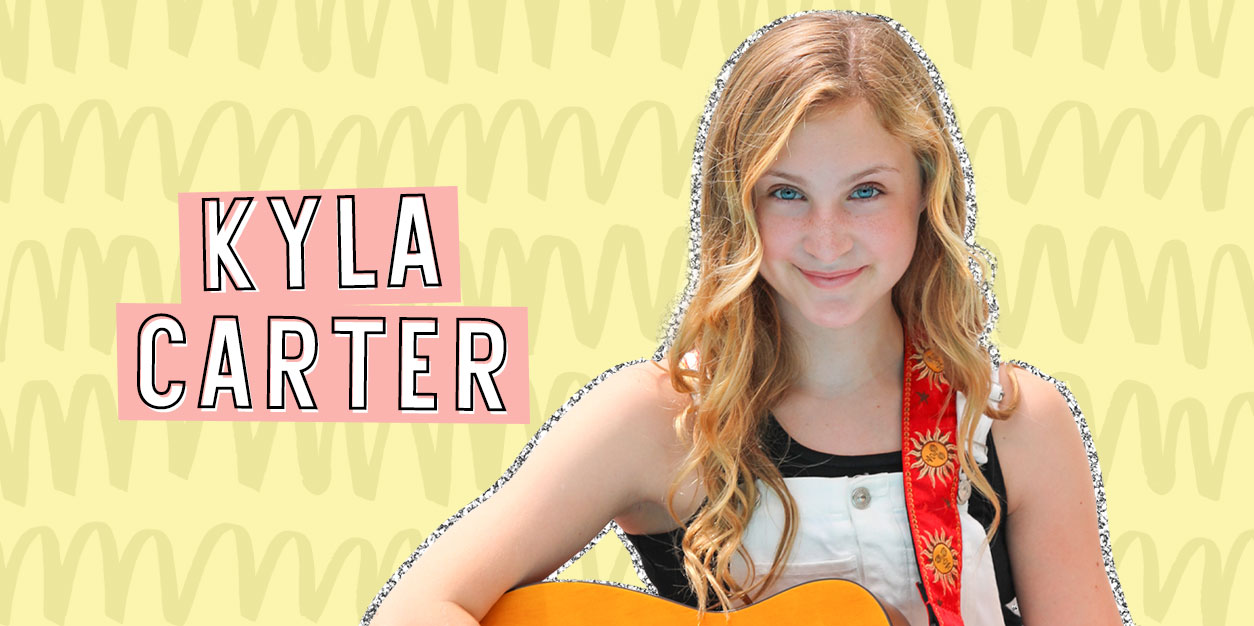 Kyla Carter on Trolls: The Beat Goes On and Living Life Sunny Side Up
Actress and voiceover artist Kyla Carter is all about spreading sunshine and positivity wherever she goes!
Kyla has spent most of her life sharing her talents with the world. From performing on Broadway stages to voicing CJ Suki in Trolls: The Beat Goes On, Kyla is pretty much unstoppable – and she's only getting started! She recently landed a lead role in an upcoming DreamWorks animated series and is the host of her own radio segment, Kyla's Korner, where she shares positive messages and good vibes with her listeners.
Her motto? "Live Life Sunny Side Up!" This is the message she shares with her fans and social media followers, and she uses it as a mantra in her own life as well. Besides using her voice to spread good vibes, Kyla is also passionate about giving back and works with charities to support the causes she believes in.
Get to know Kyla Carter as she dishes on Trolls: The Beat Goes On, her go-to Starbucks order, and how she lives life sunny side up!
Get to Know Kyla Carter: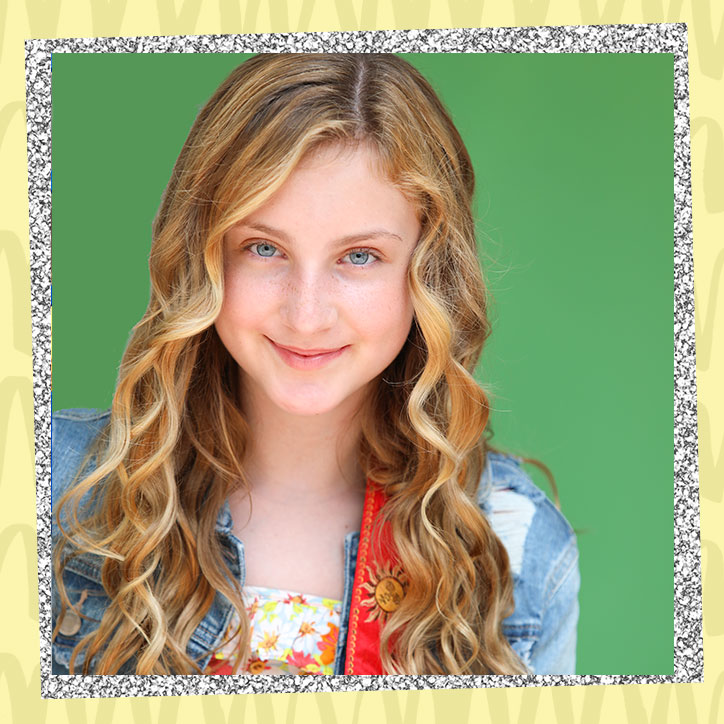 Tell us a little about yourself and how you got your start!

KYLA CARTER: I am Kyla Carter, and I am so excited to share a little bit about me with all of you!

I am 13 years old and entering high school in the fall. I started my professional television career when I was age 5 and was cast as Hattie the Witch in the Nickelodeon series Wallykazam!, and Young Nora in the HBO series, The Leftovers.

My professional stage career began at age 8 when I was cast in the Broadway National Tour of The Sound of Music, directed by three-time Tony Winner, Jack O'Brien. I toured the USA and Canada 18 months, performed over 500 shows, visited 50 cities and 26 states, and never missed a day of work or school on the road! My love of acting was inspired by Shirley Temple.
You're the voice of CJ Suki in Trolls: The Beat Goes On! What do you love most about working on the show?

KYLA: Working for DreamWorks Animation is a DREAM JOB with a DREAM TEAM of amazing creative directors. I was so excited to learn that CJ Suki was created based on some of my own features, like freckles and blue eyes. She is a pop singer, and they wrote the original song, Because You're You, just for me to sing in CJ's voice!
What can you share about your podcast segment, Kyla's Korner?

KYLA: Kyla's Korner is a new podcast segment featured weekly on The Mark White Show, where I share encouraging and inspiring messages. The main message that I try to relay to my listeners is to "Live Life Sunny Side Up."

It's already being heard through TMWS podcast and Radio Alabama's KIX 96.3 FM, but starting in August, Kyla's Korner will be added to the daily lineup on WTKI Radio 105.3 FM/1450 AM.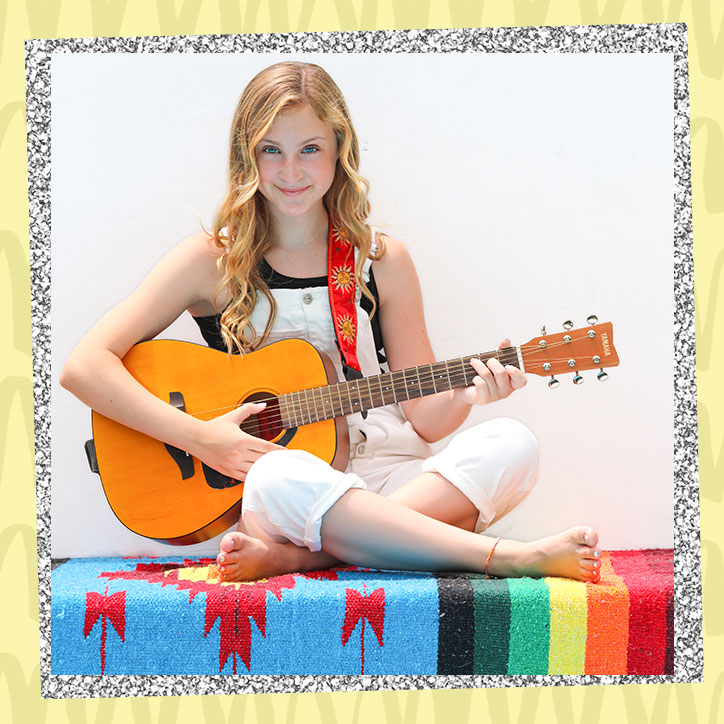 How do you live life sunny side up?

KYLA: I live my life sunny side up by trying to spread positivity, kindness, and happiness. When there are challenges, roadblocks, disappointments, and bad days, I try to find the bright light in the darkness.
What's up next for you?

KYLA: I am very excited about being cast as the title character in a new DreamWorks animated series!
We saw on Instagram that you play guitar! What's your favorite song to play, and what's a song you'd love to learn?

KYLA: I have been playing guitar for about a year. I also play drums, piano, ukulele, and violin! I love folk music, country rock, and pop songs.

My favorite song to play is You Are My Sunshine because it holds a special place in my mother's heart. I would love to learn Blackbird by The Beatles because I love to go back in time!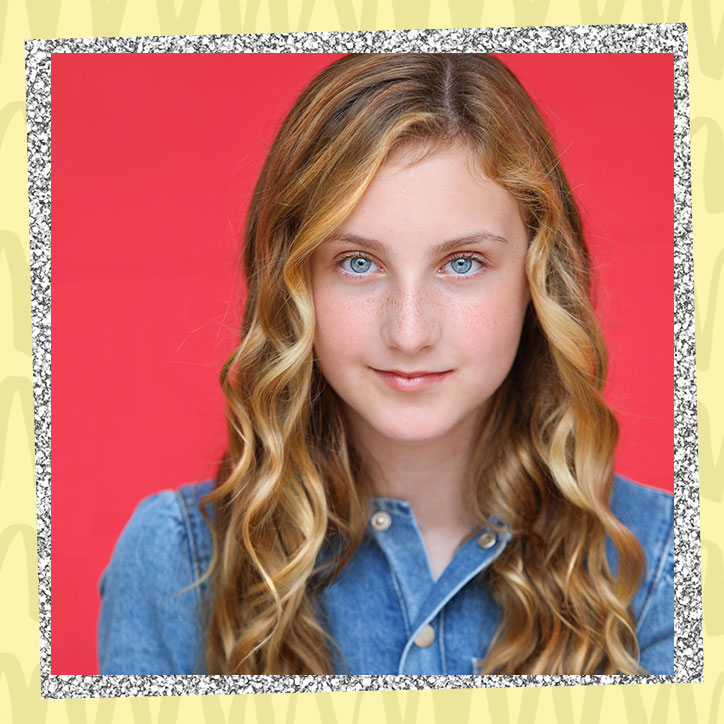 What's your favorite snack?

KYLA: Sushi and Starbucks! My order is a Venti Coffee Frappuccino with coconut milk, vanilla syrup, and no whip cream! (in case anyone wants to send me one)
What is something you are super passionate about?

KYLA: I am passionate about many things, but I am super passionate about using my platform and talent to give back. I regularly perform at Broadway charity events to help raise money for Broadway Cares and The Actors Fund.

I am also an advocate for Anti-Bullying education and awareness as well as a huge advocate for Animal Rights. Recently, I became an ambassador for The Buddy Bandana because I was inspired by their mission to help spread awareness and raise money for animal rescue organizations across the country.
Do you have any advice you'd like to share with your fans?

KYLA: I would like to tell my fans that it IS possible to live their dream! Never compare yourself to others, be true to you, and inspire those around you with positivity and kindness. Always try to look at the bright side of life, dance in the rain, and be the SUPERHERO in your own story.
Loved getting to know Kyla? Check out our interview with 13-year-old actor, writer, and composer Joshua Turchin!